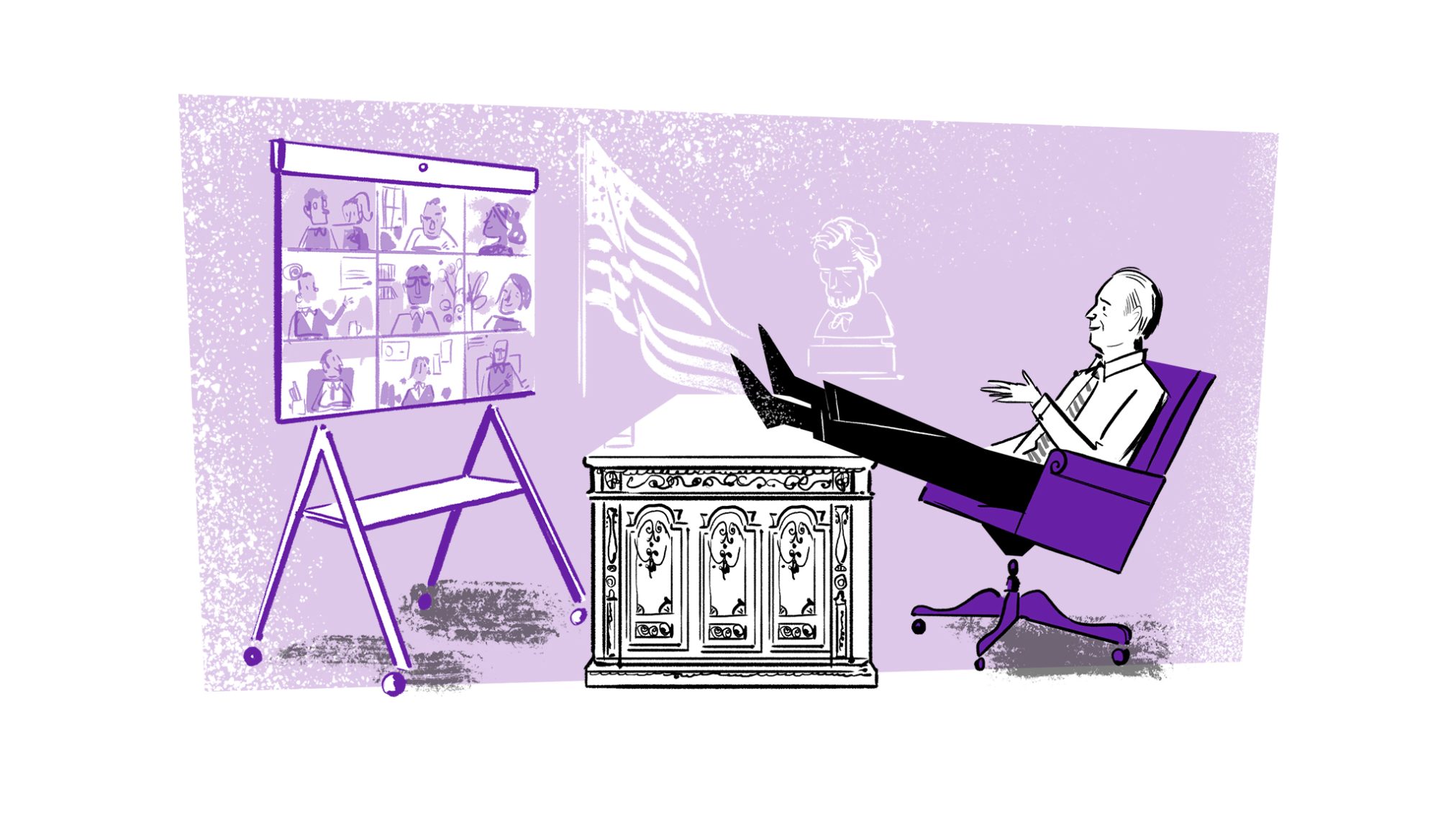 From strengthening our relationship with Zoom and partnering with Microsoft Teams to winning global awards and setting up shop in the Oval Office, Neat's had an incredible 2021.
To mark this momentous year, we tasked one of our favorite illustrators to emphasize some of the best bits. Of course, none of it would have been possible without the loyal support of our wonderful customers, partners Zoom and Microsoft Teams, global channel partners, and the ever-talented international Neat team.
Cheers, all. Here's to an exciting 2022!
Having been established for just over a year and a half, we enter 2021 with offices in Norway and North America, plus a seven-figure order book.
We win not one but two prestigious Red Dot Design Awards for our game-changing Neat Board, including the prize for 'Best of the Best.'
We announce a new partnership with Microsoft to make Microsoft Teams available on all Neat devices worldwide.
We launch our Global Partner Program, offering customers an even easier way to procure Neat devices. We also open three new distribution centers in the UK, the Netherlands and Japan.
"You're on mute, Mr. President!" Joe Biden posts a photo of himself on Facebook discussing his Build Back Better agenda via our 65-inch Neat Board.
Zoom makes an additional investment of $30 million in Neat, skyrocketing our valuation to a whopping $640 million.
Our all-new devices, Neat Frame and Neat Bar Pro, launch and are immediately tipped to revolutionize modern-day workstyles and spaces.
We celebrate our second birthday in October. Neat CEO Simen Teigre describes the journey as "unprecedented yet exhilarating."
Setting our sights on even greater heights, we double the size of the Neat HQ, which is located in Oslo's 'Video Valley' on the site of the city's former international airport.
We head into 2022 with a rapidly expanding workforce operating out of 14 countries, having sold over 72,000 devices to over 4,500 customers worldwide.
Again, a truly sincere thank you to everyone who's been with us on our journey so far. We also warmly welcome everyone who's about to jump on board. Just be sure to buckle up because 2022 is going to be cosmic!