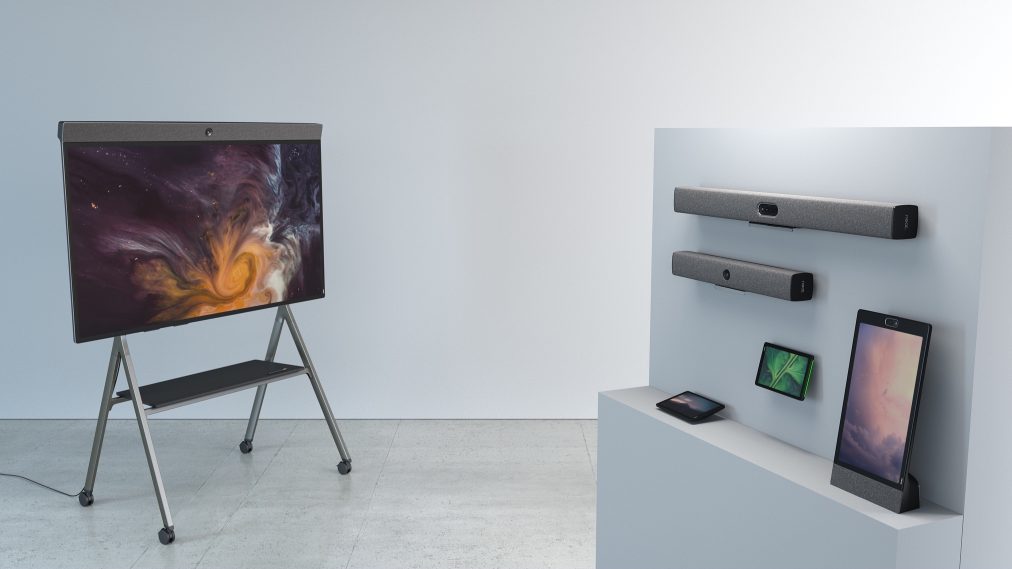 Enhanced program makes it even easier for more Zoom and Microsoft partners worldwide to work with Neat and bring exceptional video experiences to more businesses worldwide.
Neat has designed its Global Partner Program to support customers on their entire video deployment journey, providing better choice and flexibility when purchasing Neat devices. As with everything Neat, we continuously focus on evolving pioneering innovations that deliver the simplest possible solutions to all our partners and customers worldwide.
With our freshly expanded Global Partner Program, we're making it easier than ever for customers around the world to buy and deploy Neat devices so they can support their hybrid workplaces. The new program brings additional partners from across the globe into the Neat ecosystem. It makes it easy and beneficial for them to work with Neat to address the increasing demand for exceptional video capabilities for the hybrid workforce of the future.
Authorized Distribution Partners
Neat is excited to add Authorized Distribution Partners to the program, extending support for Neat solutions to even more partners in the Zoom and Microsoft partner communities and helping more customers globally enjoy remarkable video collaboration experiences.
Neat has currently partnered with global AV distributor, Midwich Group, to make the full range of Neat's products available to their channel partners in North America through Starin, in the UK through Midwich Ltd and Square One in Ireland, with a phased rollout across Continental Europe in the coming months. Neat is also in discussions with multiple other distribution partners globally to further support growing customer demand.
Increased opportunities and flexibility
Neat's Global Partner Program currently includes over 100 select partners worldwide, including CDW, DGI Communications, IMT Global, Insight, Kinly, NWN Carousel, Rahi Systems, SHI International, Touch Conference and more. To give partners increased opportunities, greater profitability potential, and the flexibility to customize and grow their participation, Neat's Global Partner Program now includes three tiers of participation:
Neat Pro Partners include Zoom and Microsoft Certified Integrators, Resellers & Referral Partners. Neat Pro Partners register new customer opportunities to Neat and their preferred Neat Authorized Distribution Partner and all transactions are completed through Neat Authorized Distribution Partners.
Neat Advanced Pro Partners include carefully selected existing Zoom or Microsoft Certified Integrators and Resellers who work directly with customers to sell and support Neat Devices.
Neat Mastery Partners include a select number of partners who have worked closely with Neat and as part of the highest level of the Global Partner Program.
Read the full announcement for more details on Neat's expanded Global Partner Program.
For more information on Neat's Global Partner Program, including how to become a Neat Partner, please contact partners@neat.no.