Neat Receives Additional $30 Million from Zoom
Simen Teigre, Sep 8, 2021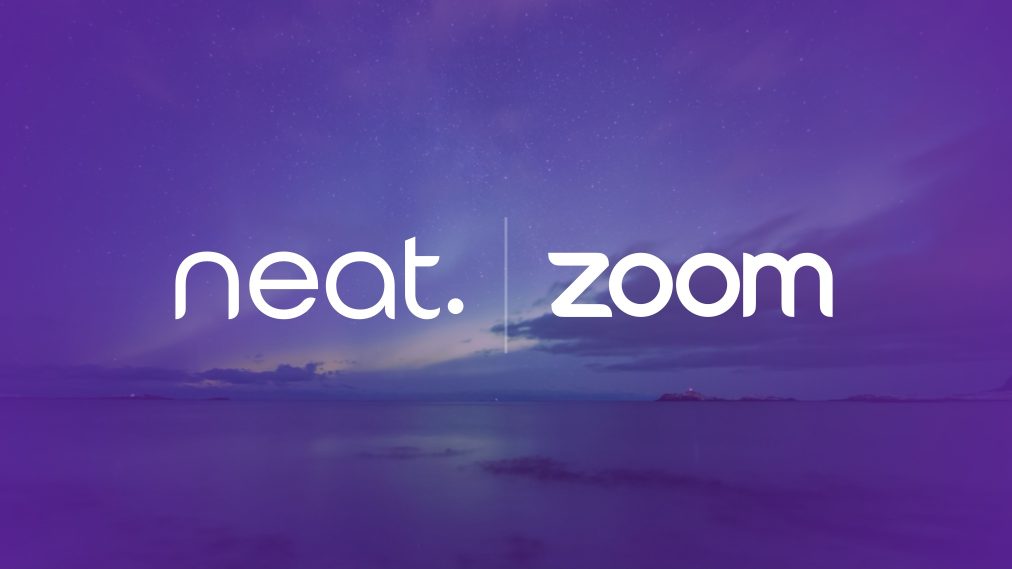 Zoom's latest investment in Neat helps drive continued video innovation for today's dispersed workforce and distance learners.
Further strengthening our companies' shared commitment to providing Zoom customers worldwide with leading-edge video hardware, this fresh financial backing from Zoom takes Neat's post-money valuation to $640 million. It also marks Zoom's third investment in Neat so far, bringing its total investment to $41 million.
All figures aside, it's business as usual. Neat will continue working closely with Zoom, focusing on customers' needs by designing pioneering capabilities and experiences that improve people's well-being, social interactions and distributed creativity across a wide range of meeting spaces throughout the movement to a new way of working and learning.
Providing incredible meeting experiences
"Zoom and Neat have worked closely together to provide customers with an incredible Zoom meeting experience. This additional investment reflects our belief that Neat's devices are an outstanding complement to Zoom's communications platform," said Oded Gal, Chief Product Officer at Zoom. "We have enjoyed tremendous success with Neat to date and look forward to continuing to jointly drive innovation and deliver exceptional experiences for our customers."
"Since Neat launched in 2019, we've shared an amazing journey, helping customers enjoy delightful experiences across meeting spaces, even as the definition of the meeting space has evolved," said Simen Teigre, CEO of Neat. "We look forward to continuing to innovate and deliver unique technology and advanced capabilities that provide customers with rich and meaningful collaboration experiences throughout the hybrid workplace and classroom."
Persistently pushing boundaries
Neat has persistently pushed boundaries from the very beginning, enabling rich, equitable and inclusive meeting experiences that empower you to look, feel, and be at your best. All Neat devices deliver unique capabilities that support a safer, more enhanced and engaging dispersed working and distance learning environment, incorporating technology that superbly mimics the physical face to face interactions we as humans crave so much.
Helping individuals and distributed teams stay alert, energized and productive, Neat seamlessly connects people working or studying from home with those in the office, classroom or out in the field. We provide an infinite canvas of possibilities for smoother and closer collaboration, learning and casual encounters throughout your daily workflow or teaching. Placing people at the heart of everything we do, Neat brings you the future of video today.
To learn more about Neat devices and how they can help you, visit www.neat.no.