Neat Is Proud to Partner with Microsoft Teams to Further Deliver Delightful Video Collaboration Experiences
Neat, Jun 17, 2021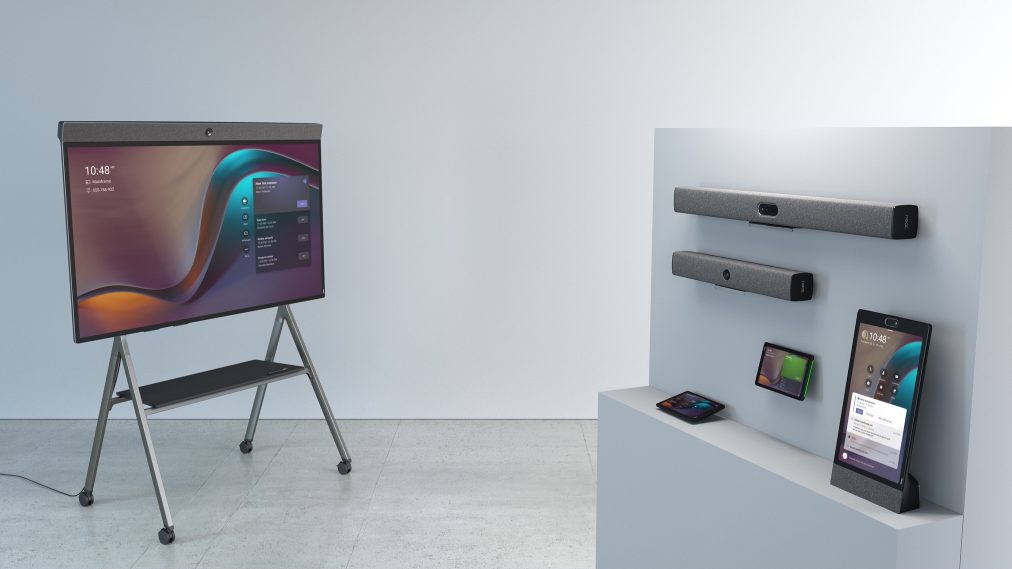 Neat's advanced video hardware solutions will soon support Microsoft Teams users for more closely connected, productive and safer hybrid work environments.
Exciting news! Neat has announced a collaboration with Microsoft to make Neat's pioneering video devices available to Microsoft Teams customers worldwide beginning January 2022.
As many businesses want the option of deploying either Zoom or Microsoft Teams across their organization, Neat feels incredibly honored to soon support both, enabling more and more people worldwide to enjoy the future-ready video technology we provide. Neat's complete portfolio of devices will be certified for Microsoft Teams and will run Teams and Microsoft Teams Rooms for Android, empowering Neat to further help drive innovation across meeting spaces to address today's hybrid workplace needs.
In a recent Frost & Sullivan survey of global IT decision-makers, 93% of business leaders expect one-quarter or more of their employees to work from home moving forward, with hybrid work set to become the new normal. Neat's simple and elegant devices provide crystal-clear audio and video, plus advanced capabilities that support a more closely connected, productive and safer hybrid work environment. As such, Microsoft Teams customers will get to enjoy the best meeting experience imaginable.
"Neat has always focused on solving customer challenges in the meeting space, and we look forward to collaborating with Microsoft to deliver our unique experiences across a broader market to more businesses globally," said Simen Teigre, CEO of Neat. "By expanding Neat's support to Microsoft Teams users, customers now have greater flexibility with their choice of device and can enjoy the simple and delightful Neat experience that brings people closer together in a hybrid world."
"We're pleased to welcome Neat to the ecosystem of partners building devices Certified for Microsoft Teams," said Ilya Bukshteyn, GM, Microsoft Teams Devices. "We look forward to working closely with Neat to deliver great Teams experiences across their full range of devices later this year."
Leading-edge features and capabilities
All Neat devices come with a wealth of leading-edge features and capabilities, including:
Neat Symmetry, a patent-pending feature that restores the balance between people in a meeting room and those who are remote by presenting everyone equally up-close on-screen while individually auto framing each in-room participant and instinctively following them as if they have their own camera person. That way, everyone is always seen and heard.
Neat Sense (pending Microsoft support), smart room sensor technology that gives you valuable insights into how people use your meeting spaces. It enables you to manage and monitor air quality, humidity, CO2 and Volatile Organic Compounds (VOCs are organic chemicals, odors, scents, etc.) and the number of people in the room, ambient noise and lighting conditions.
Neat Audio, which enables fluid conversations without any interruptions or double talk issues, preventing a participant's audio from being cut off if two people speak at the same time
Neat Bubble, a patent-pending set of sophisticated audio capabilities that suppress any unwanted background noise outside of the camera view. So even when someone is sitting or standing far back in the room, if they're within sight, you'll still be able to grasp what they're saying without being distracted by anything else.
Making the entire customer journey easy
Aside from continuously striving to design and develop outstanding technological features and capabilities, Neat's attention to detail extends throughout the entire customer journey. We make it super easy to purchase Neat devices or subscribe to them in whatever way's most convenient for you, either through our robust ecosystem of value-added resellers or directly via
neat.no, with fast and secure worldwide shipping and full before and after-sales customer support.
Upon delivery of your Neat device, what you'll experience is a simple and delightful out-of-the-box experience that allows you to equip a room with video in no time, thanks to our quick and easy-to-understand interactive set-up guides.
Each day, Neat aims to bring rich and meaningful experiences to people's work, interactions and lives across any meeting space, helping make video collaboration the best it can be.
To learn more about Neat devices and what they can do to help your business successfully navigate the new hybrid landscape and stay at the peak of its powers, check out neat.no. If you have any questions regarding our partnership with Microsoft, please reach out to us at hello@neat.no.