Small Norwegian Video Communications Startup Wins Two Red Dot Design Awards
Markus Høy-Petersen, Apr 13, 2021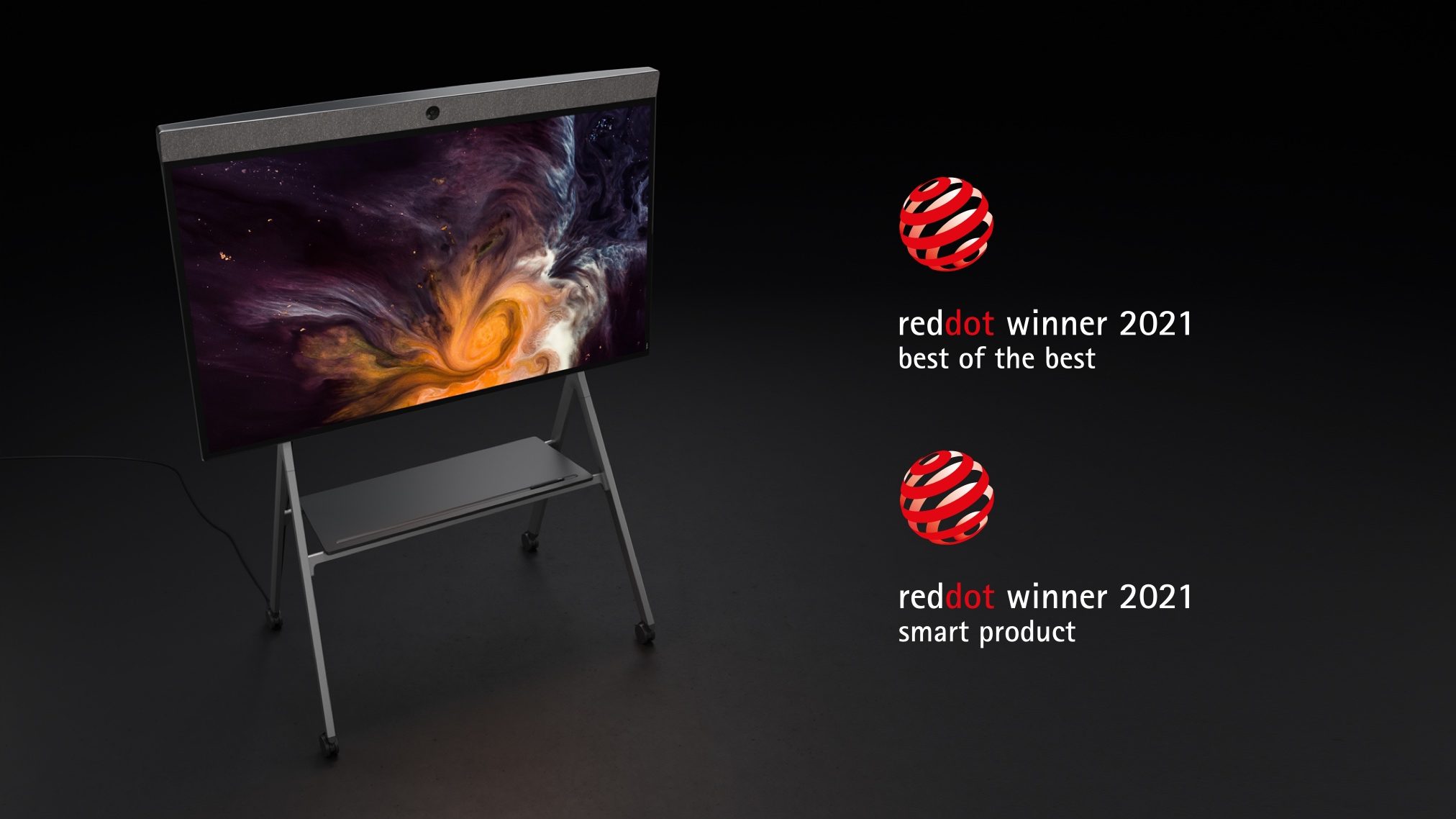 Neat is immensely proud to have rocketed into the same league as great companies like Apple, Bose, LG and more, for innovative and exceptional product design.
For a small Norwegian startup that was only founded in February 2019, Neat is super honored to have won two Red Dot Design Awards for our 65-inch Zoom-in-one touch screen video device Neat Board. The Red Dot Award is an international design competition for product design, communication design and design concepts.
Red Dot stands for belonging to the best in design and business, with all design entries judged on functionality and aesthetics. Not only did we earn a Red Dot, the award for superb design quality, but we also received the Red Dot: Best of the Best, which is awarded for groundbreaking design and is the highest accolade in the competition. This prize is reserved for the best products in a category.
Solving genuine problems for people
Neat's team of creative mavericks have persistently strived to help address the various challenges Zoom customers face in the meeting space, designing simple video hardware devices that provide real value and solve genuine problems for people.
We've empowered individuals, businesses, schools and numerous organizations to stay seamlessly connected across a wide range of hybrid meeting spaces, bringing people closer together by enabling remote participants to feel almost as if they are in the same room as their colleagues or fellow pupils back in the office, classroom or elsewhere. Having got our first three products to market within a year of the company launching, our goal is always to supply top-quality, indispensable video devices that are incredibly intuitive to use, embrace health and safety concerns and just work.
Delivering delightful experiences
Design is at the heart of everything we do. Purposefully providing delightful experiences throughout the entire customer journey is part of our DNA and something we apply to all aspects of our business.
Therefore, the conception of a new Neat product, feature, function, update or anything else begins as an open cross-disciplinary discussion. Then we challenge, test and re-shape stuff until we arrive at the optimal conclusion. Central to this is our unique company culture, involving total transparency and the immense trust we have in one another and our common understanding of what we consider to be Neat.
Design is us
Regardless of job title or role, each of us fully embraces design, seeing it as the company's bedrock. Subsequently, there are never any limits to what sort of discussions or ideas we share among our specific teams or as a whole because you never know where or when the next brilliant idea will materialize. We consider or pursue every avenue.
Viewing all forms, functions and customer needs holistically, Neat's mission is designing and implementing clear and accessible user-friendly solutions that make using Zoom as rich and rewarding an experience as possible. It involves developing video devices that empower people to stay more engaged, alert, productive and safe, so they can enjoy and maximize what tomorrow's communication tools give them. As the saying goes, the best way to predict the future is to create it. Or should that be to design it?!
To learn more about Neat devices visit,
neat.no.