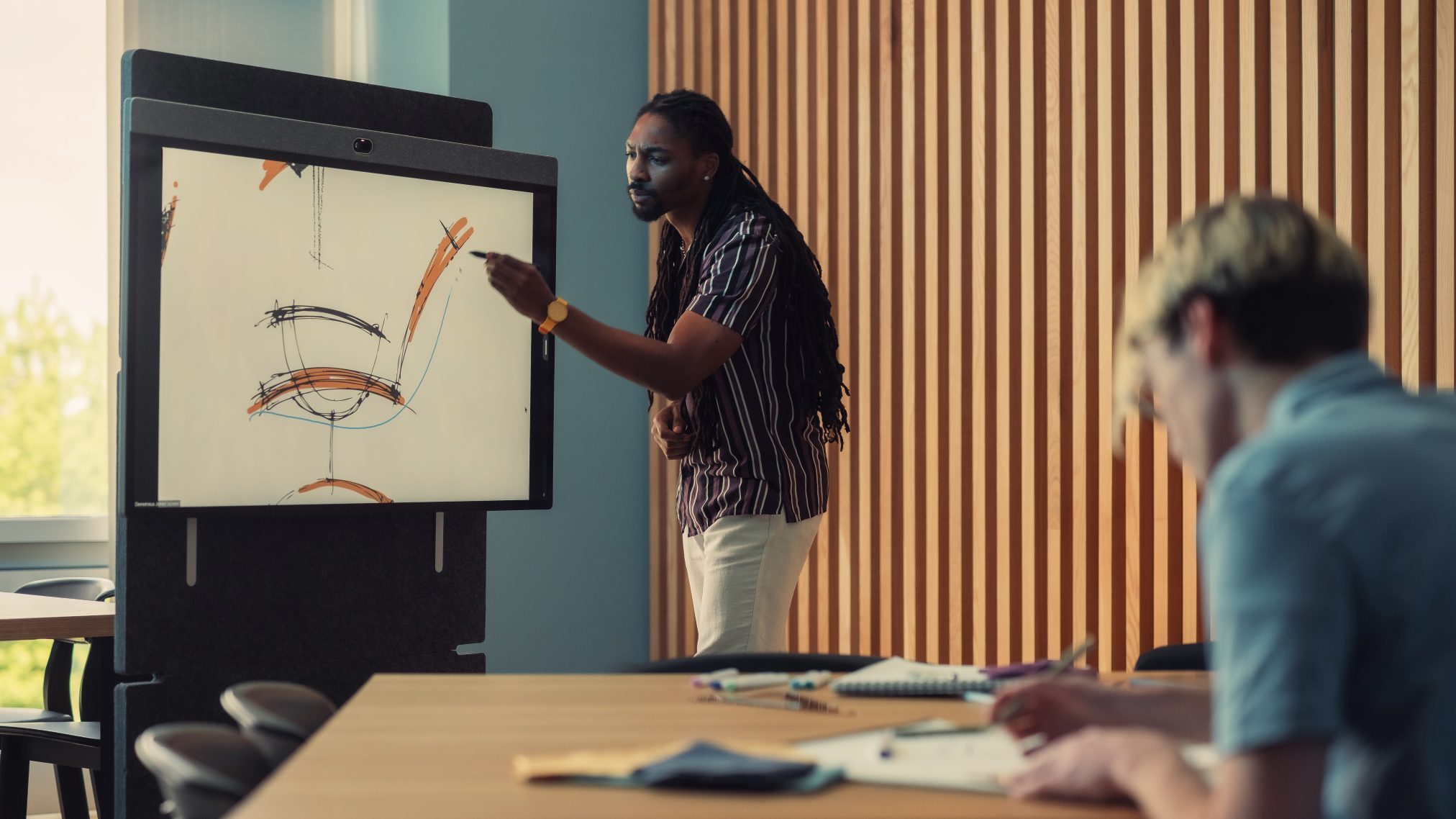 Exciting news! Our sleek yet powerful, all-new, highly adaptable Neat Board 50 device is now Certified for Microsoft Teams, enabling you to enjoy exceptional flexibility across your Teams hybrid workspaces.
As this year's Microsoft Ignite 2023 virtual and in-person events kick off in Seattle, Neat is proud to announce that Neat Board 50 has been Certified for Microsoft Teams. This latest device certification means you can now pre-order Neat Board 50 for Teams and purchase all other Neat devices for Teams, getting them delivered globally.
Neat Board 50 is a collaboration board that provides cutting-edge capabilities while being supremely adaptive for today's open-to-change hybrid workspaces.
Designed for the flexible future of work, Neat Board 50 swiftly adapts to you whenever, wherever and in whatever way you need to meet or express your ideas. Wheel it from space to space. Draw it towards you. Easily move its inviting 50-inch touchscreen up or down.
Neat Board 50 allows you to interact and collaborate smoothly and efficiently however you like, enabling you to place it in a designated spot or set up an ad hoc meeting space on the fly.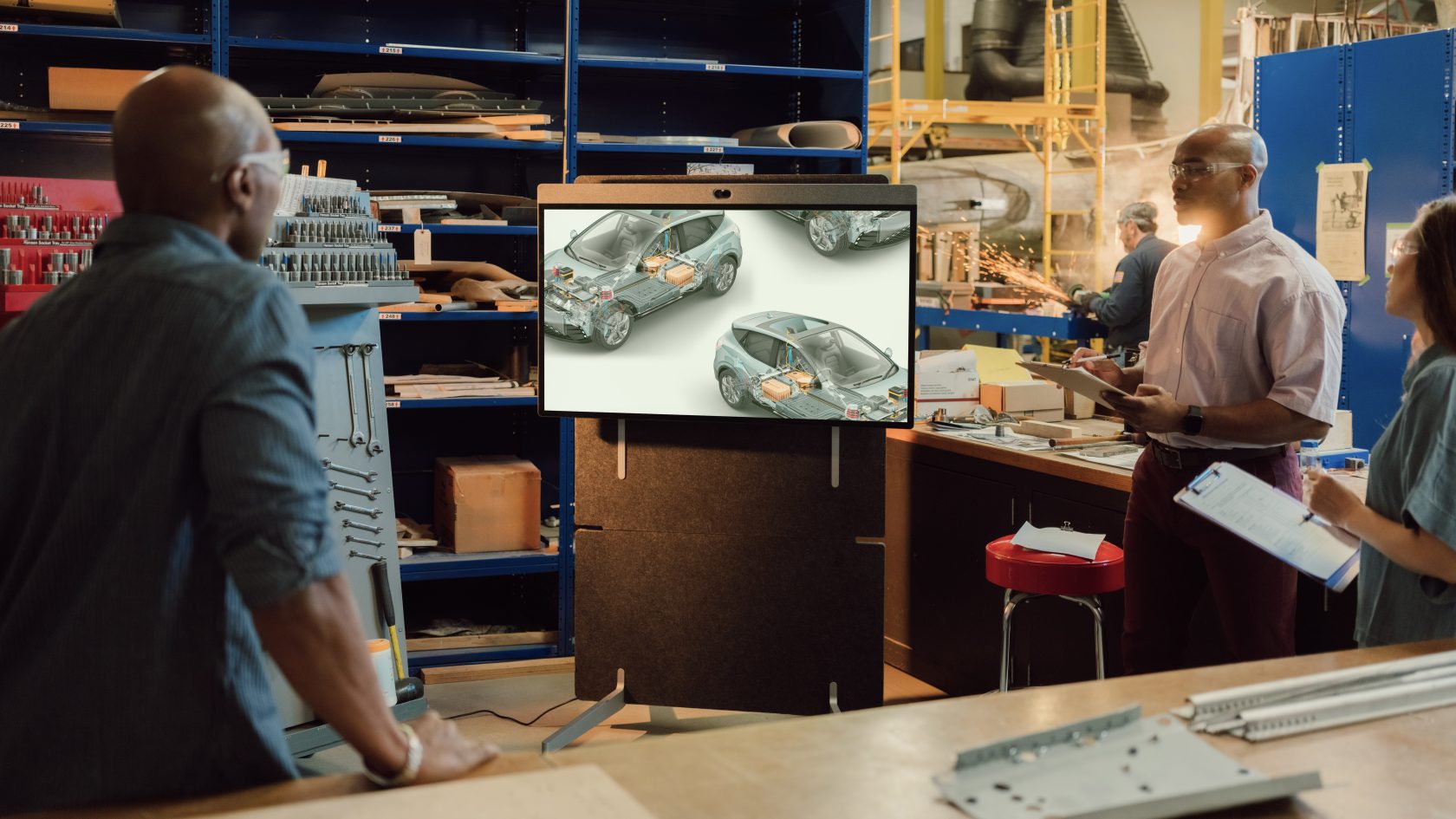 Closer, clearer, more inclusive and collaborative
Neat Board 50 offers pin-sharp audio, picture quality, and unique features, such asNeat Symmetry,Neat BoundaryandNeat Audio Processing, empowering your hybrid workforce to revel in closer, clearer, more inclusive, collaborative Teams meetings.
In addition, its rich and immersive collaborative canvas lets you enjoy across-the-board collaboration by effortlessly responding to you in a way that feels just right.
Neat Board 50 also comes with our Neat Active Marker, the perfect tool to share ideas or add comments or notes on Microsoft Whiteboard. Neat Active Marker delivers just the right amount of friction and immediate response to write, markup or sketch as you naturally would, helping infuse more personality into your work. Better yet, you don't have to pair or charge it.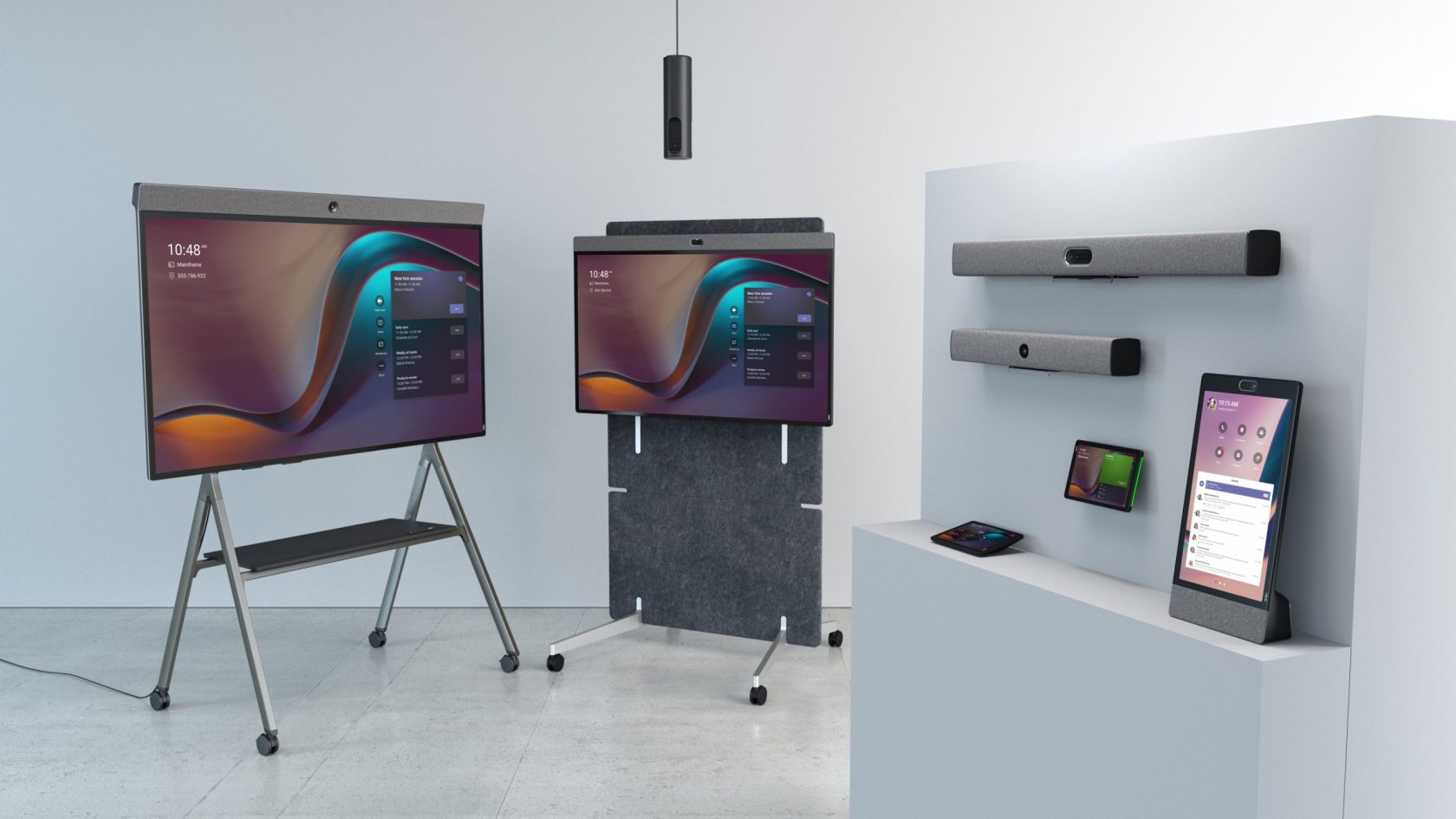 Experience our pioneering devices and win a free Neat Frame
As you can see, Neat remains dedicated to delivering simple, accessible, leading-edge technology to Teams users worldwide. In short, we were one of only three finalists in the Modern Work 'Device' category of the 2023 Microsoft Partner of the Year Awards, so the proof is in the products, as we like to say!
To get a first-hand demo of Neat Board 50 or the rest of Neat's pioneering device portfolio with Teams in action, visit us at Microsoft Ignite online or stop by and say hello in person at Microsoft Ignite in Seattle, stand number 120 in the Modern Work section of The Hub from November 15–16, 2023 PT.
We'll also be raffling off a few of our personal, portrait-oriented Neat Frame devices.
Good luck, and enjoy meeting, creating and collaborating better than ever on Microsoft Teams!