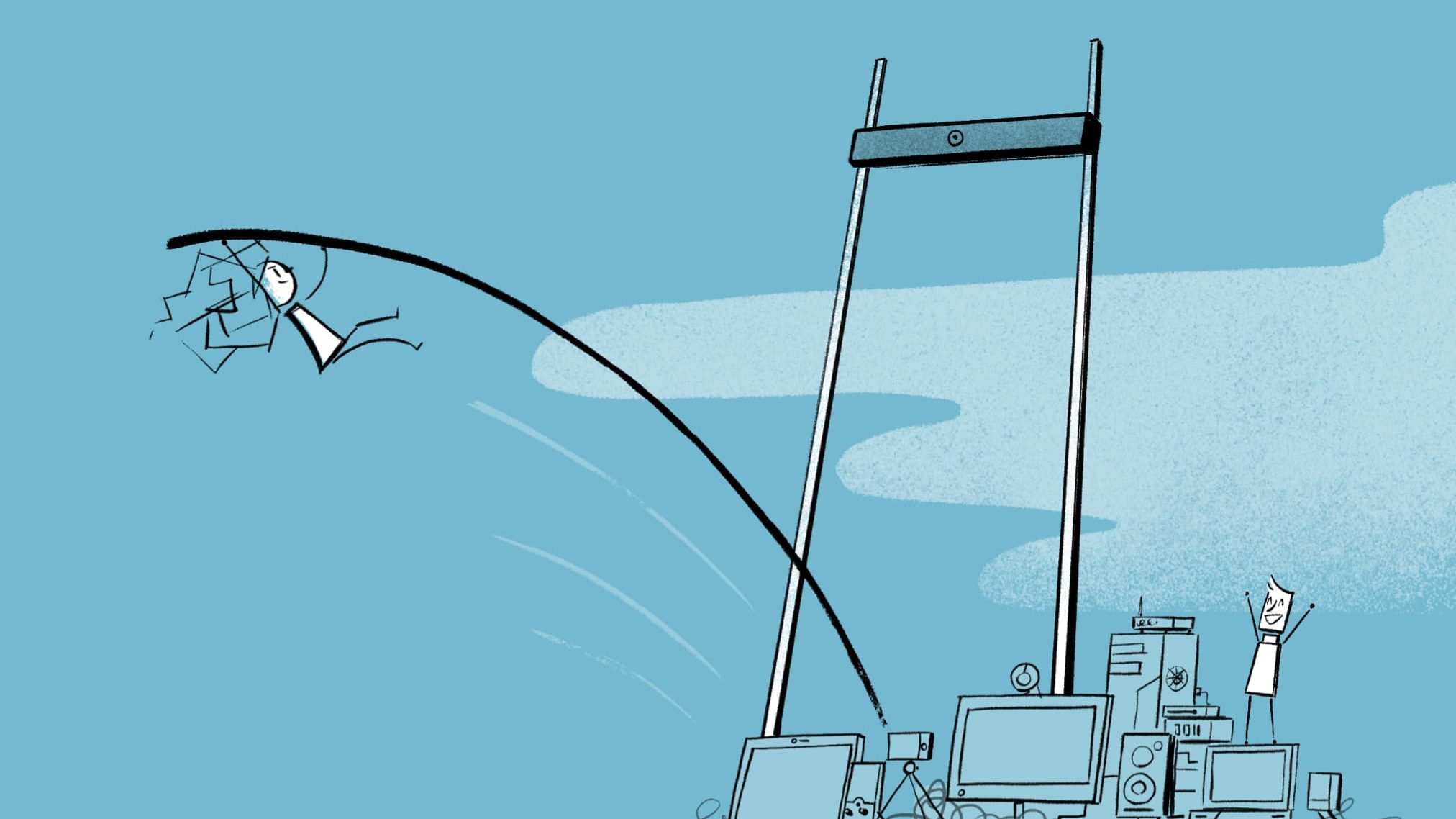 Neat Bar enables Chloe and Pete to enjoy simple, reliable, clutter-free meetings for closer, more equitable engagement with their teammates working from home.
As hybrid working continuously gathers pace, many companies are introducing huddle spaces as part of their new office layouts. Concise, closed-off in-office environments offer people more opportunities to get together and progress projects without the distractions of open-plan areas.
Huddle spaces help unify hybrid teams, providing a more tranquil, focused setting where team members can quickly and informally meet on video for tight-knit collaboration. They're a brilliant, convenient, fuss-free alternative to hosting a meeting with a detailed agenda in larger conference-type rooms.
Video devices purposefully designed for huddle spaces maximize room dynamics, eat into little space and have specialist video collaboration features. Breaking down the digital divide, they help make video meetings feel more natural, equitable and engaging. One such device is our pioneering Neat Bar. See how Chloe and Pete use Neat Bar when meeting with two of their teammates working from home:
%slide_no%
of
%slide_total%
Chloe and Pete Elevate Their Game with Neat Bar.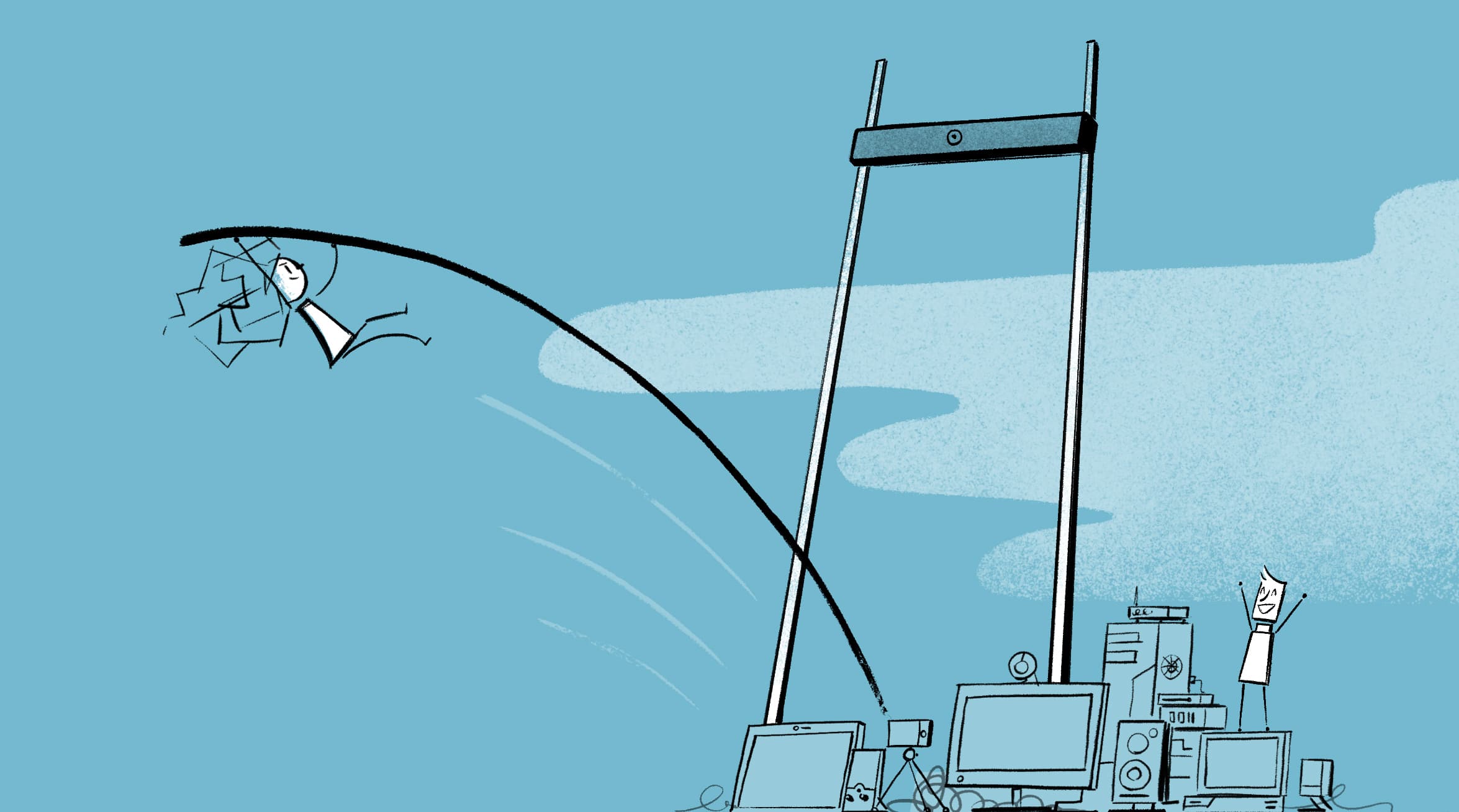 %slide_no%
of
%slide_total%
Chloe and Pete's company have created several modern huddle spaces as part of its new office layout, and Chloe's itching to try them out. Depending on meeting requirements, the rooms vary between conventional-type spaces and more laid-back environments.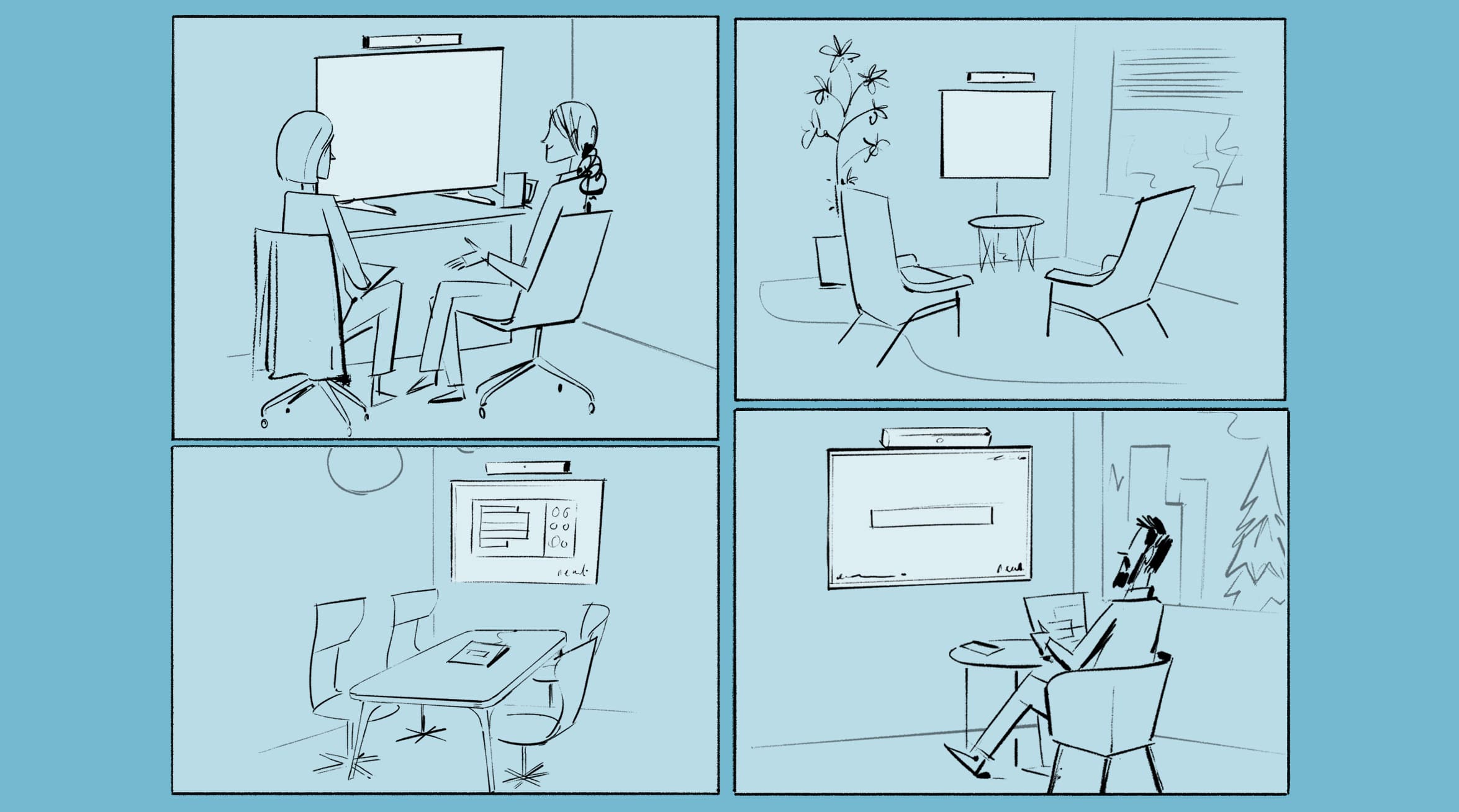 %slide_no%
of
%slide_total%
She and Pete have a scheduled 10 am catch-up with two of their hybrid teammates working remotely, so they opt for one of the more relaxed room settings, which has two armchairs and a small circular coffee table.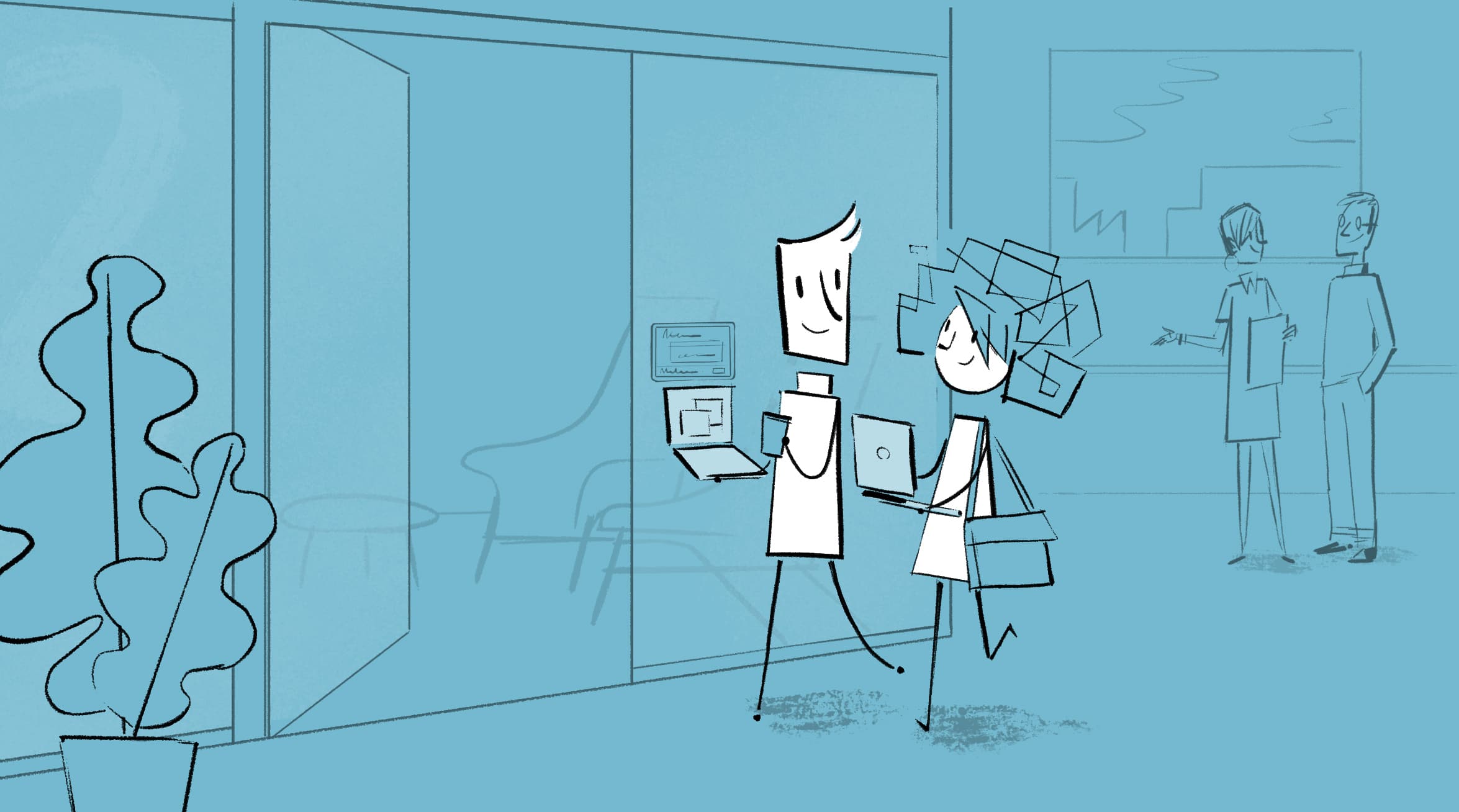 %slide_no%
of
%slide_total%
There's a Neat Bar above a monitor at the front end of the room, which self-activates as they enter, simultaneously checking Chloe and Pete in. There's also a Neat Pad, which comes as a package with Neat Bar, to control it on the table. And that's it! There's no extra tech or cables.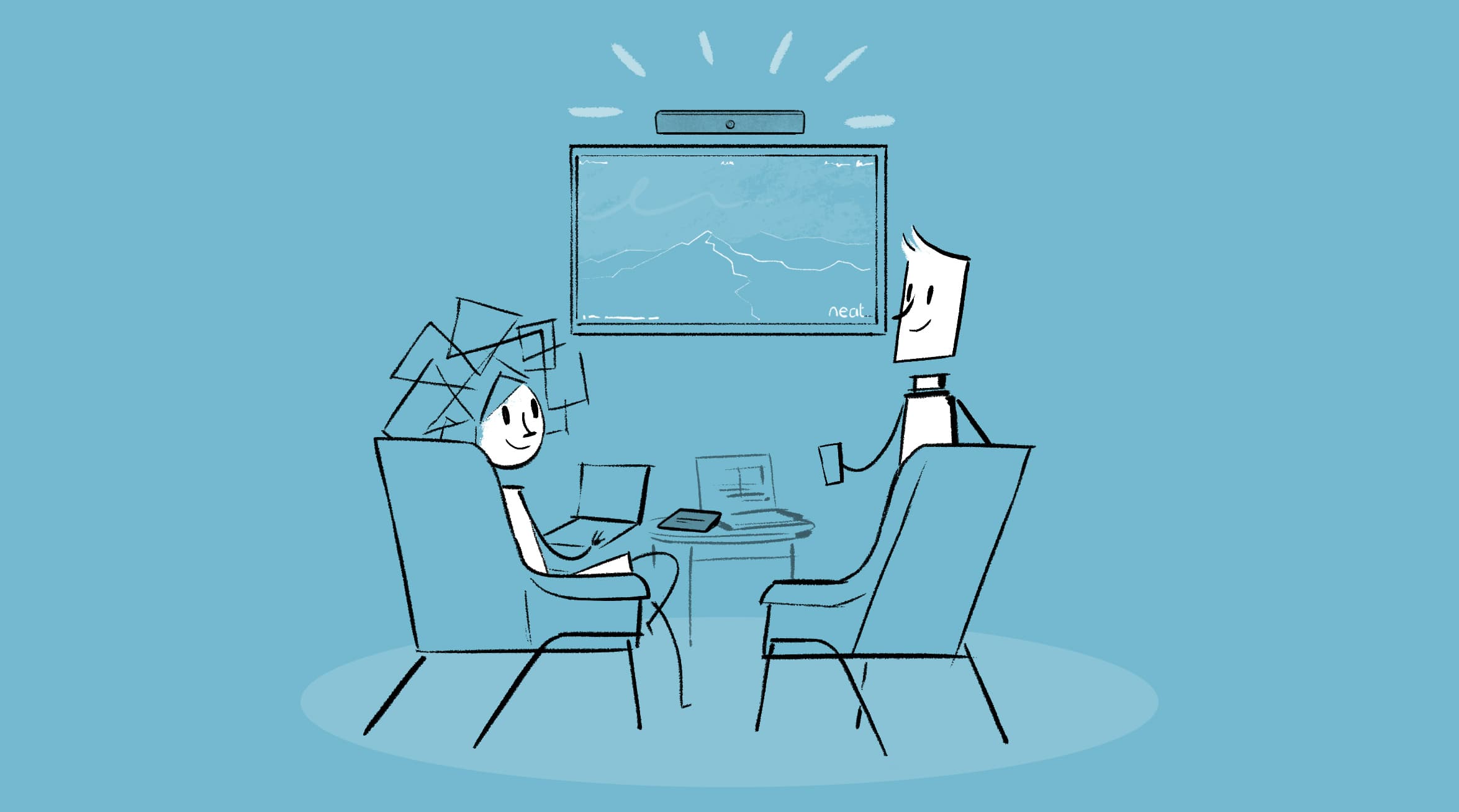 %slide_no%
of
%slide_total%
Chloe marvels at the simplicity of it all. She remembers how unreliable video meetings were before, what with a bird's nest of cables and different device brands not syncing correctly. As a result, discussions would often become jumbled or broken. "Thank goodness for Neat Bar!"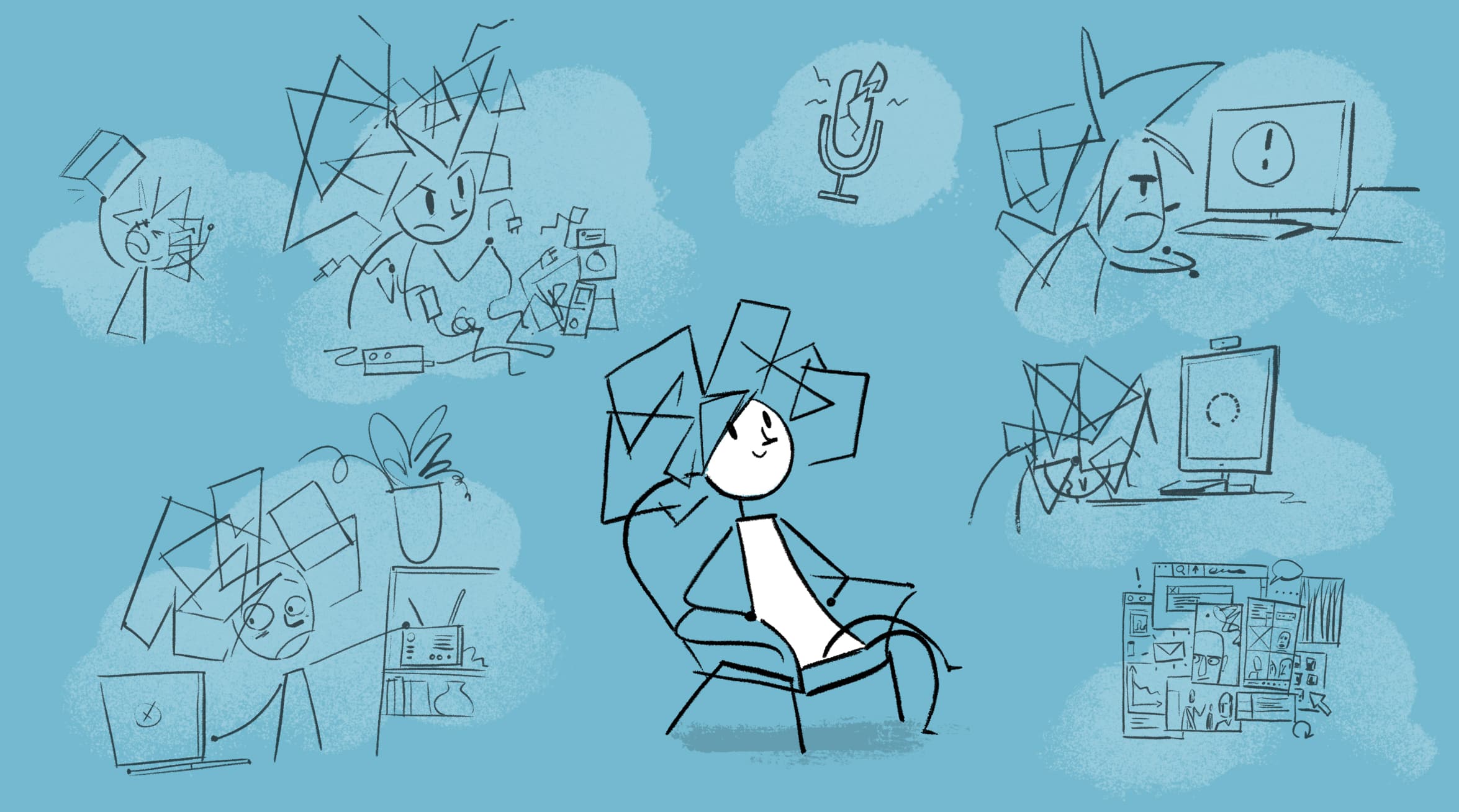 %slide_no%
of
%slide_total%
As they settle in, Pete taps a button on the Neat Pad, and they're straight into their meeting (you only have to tap 'Meet now' if you're meeting on Microsoft Teams or 'Join' if it's Zoom). You can also deploy Neat Pad as a Microsoft panel or Zoom scheduler outside the room to display availability and reserve your space.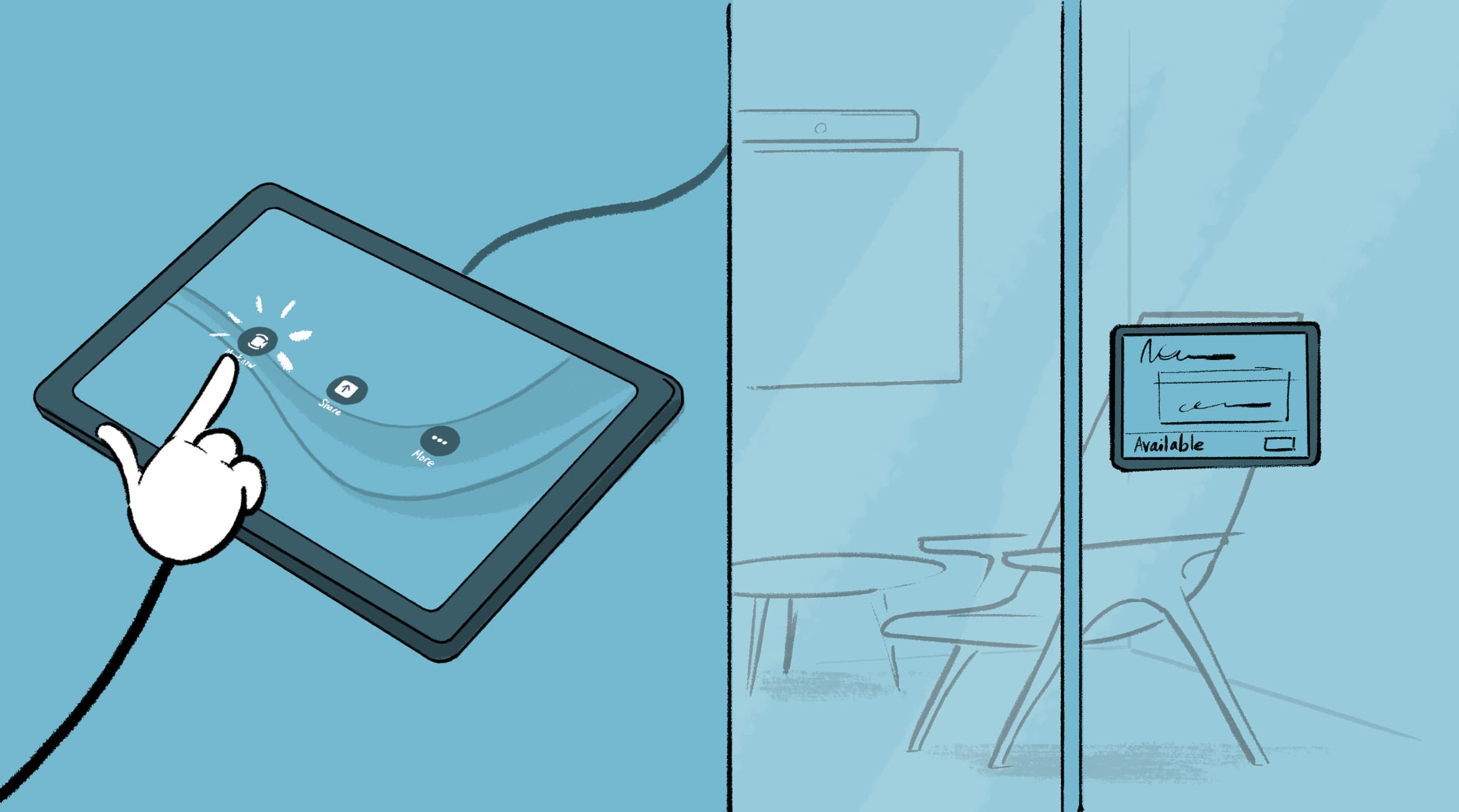 %slide_no%
of
%slide_total%
Chloe and Pete's hybrid teammates appear on the screen, and the four of them begin chatting and trading ideas on an upcoming project. Considering its compact size and minimalistic design, Chloe's amazed by Neat Bar's dynamic wide-angle camera and superb audio quality, making everything feel cinematic.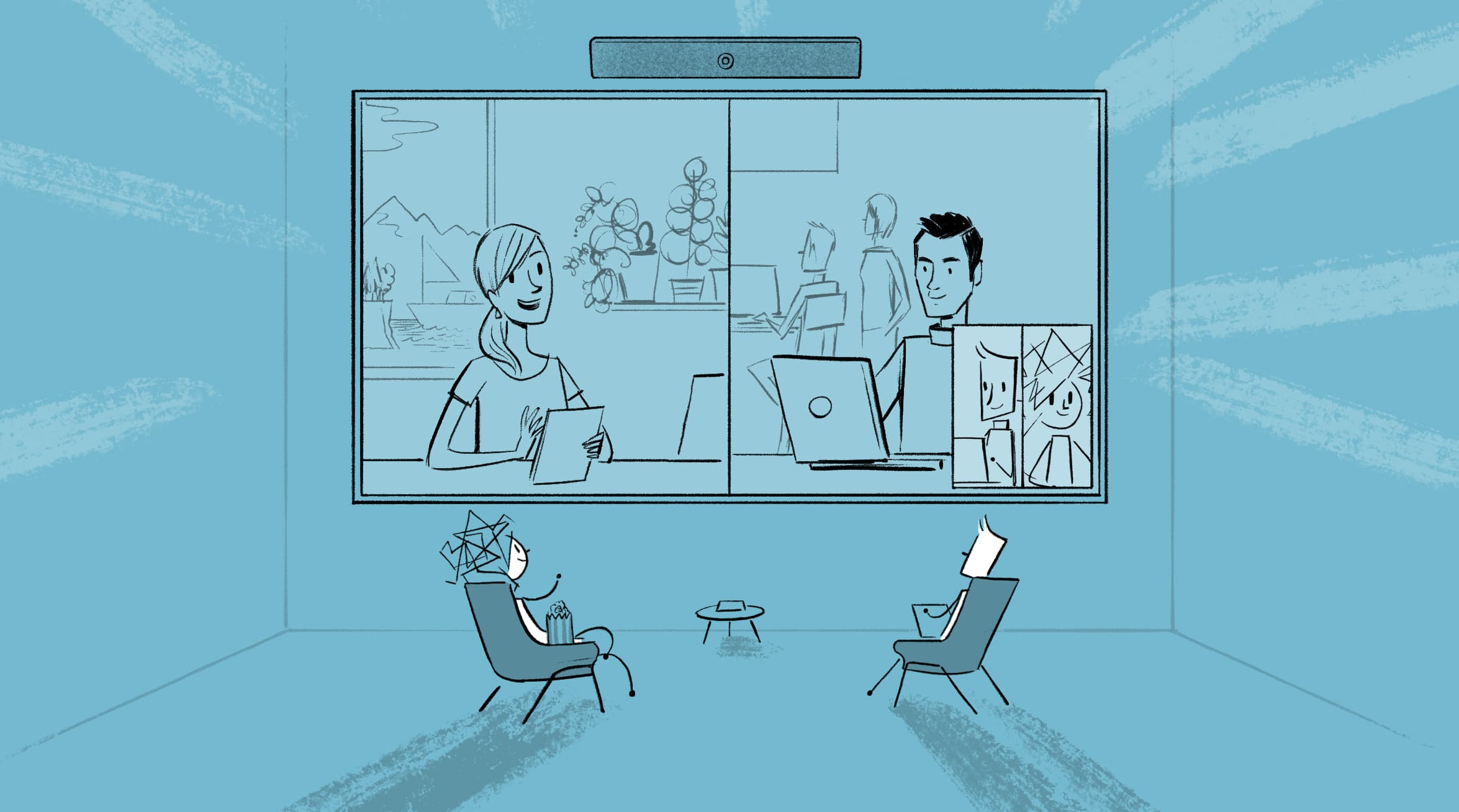 %slide_no%
of
%slide_total%
Better still, Chloe and Pete's two remote teammates can see Chloe and Pete equally up close on their screens thanks to Neat Symmetry lessening the digital divide. Even when Chloe gets up to stretch her legs while talking, the camera instinctively pans out to ensure she remains perfectly in the frame, tracking her movements as she goes.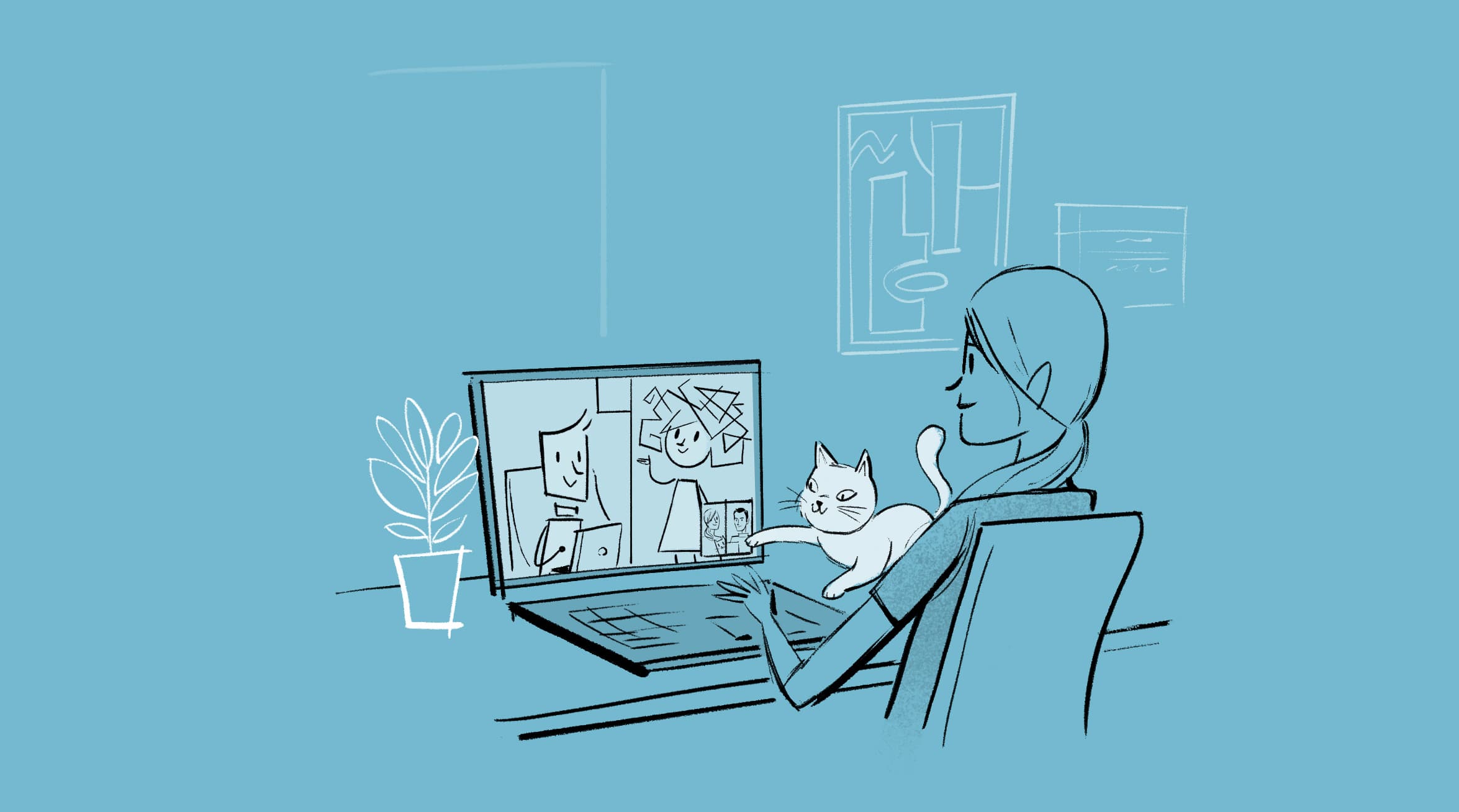 %slide_no%
of
%slide_total%
After their meeting, Pete reminds Chloe that everything you need to connect Neat Bar to your monitor comes in the box. That way, anyone can install and set it up above or below one or two monitors, so there's no need for specialist IT support. You just plug in the cables, then Neat Bar auto-pairs with Neat Pad, and away you go.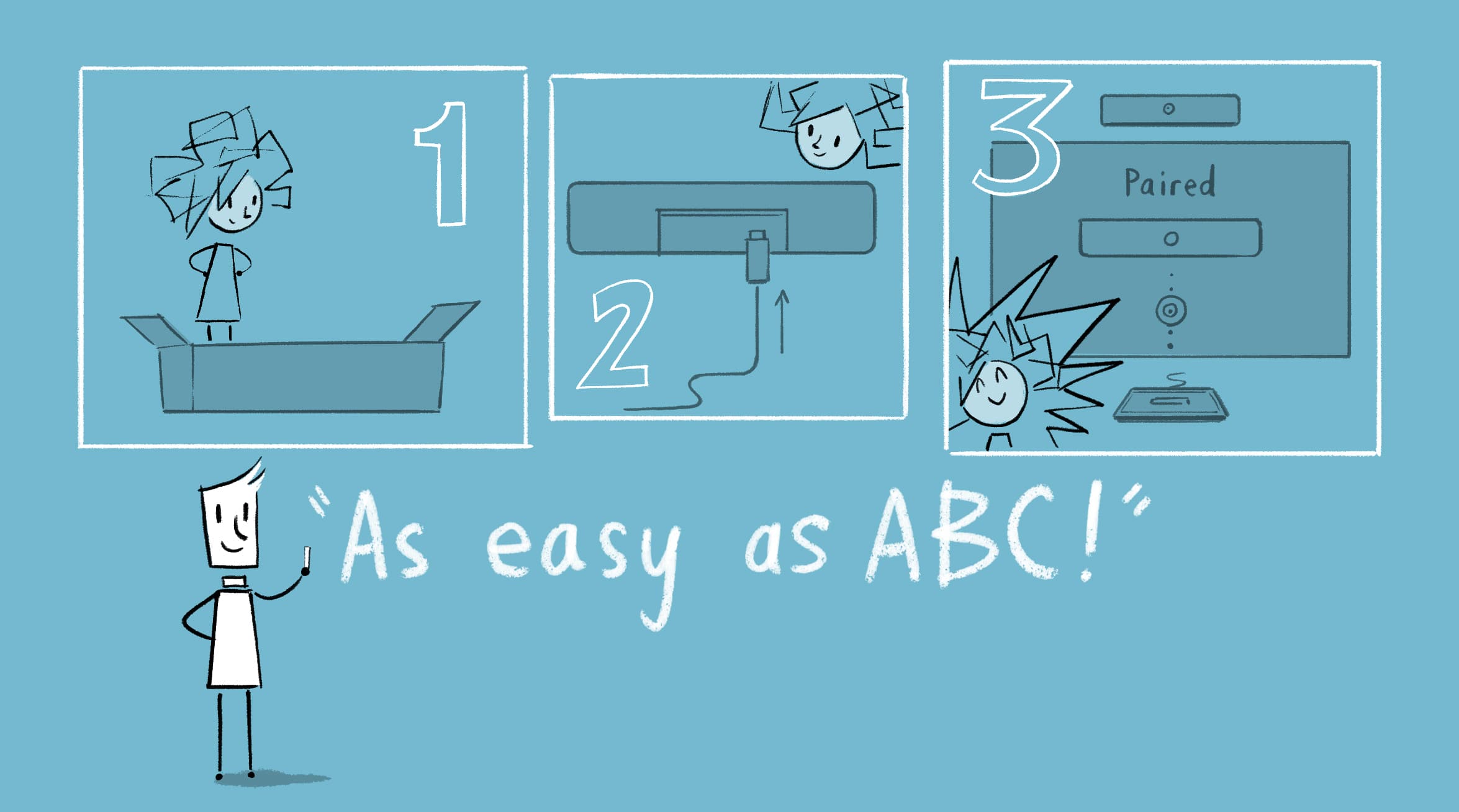 %slide_no%
of
%slide_total%
When we introduced Neat Bar in 2019, it literally "raised the bar" by leaps and bounds. And it keeps raising that bar! Besides its industry-leading audio-visuals and game-changing capabilities, like our patented Neat Symmetry, it also includes other video-firsts like our patent-pending Neat Sense, Neat Audio Processing and Neat Boundary.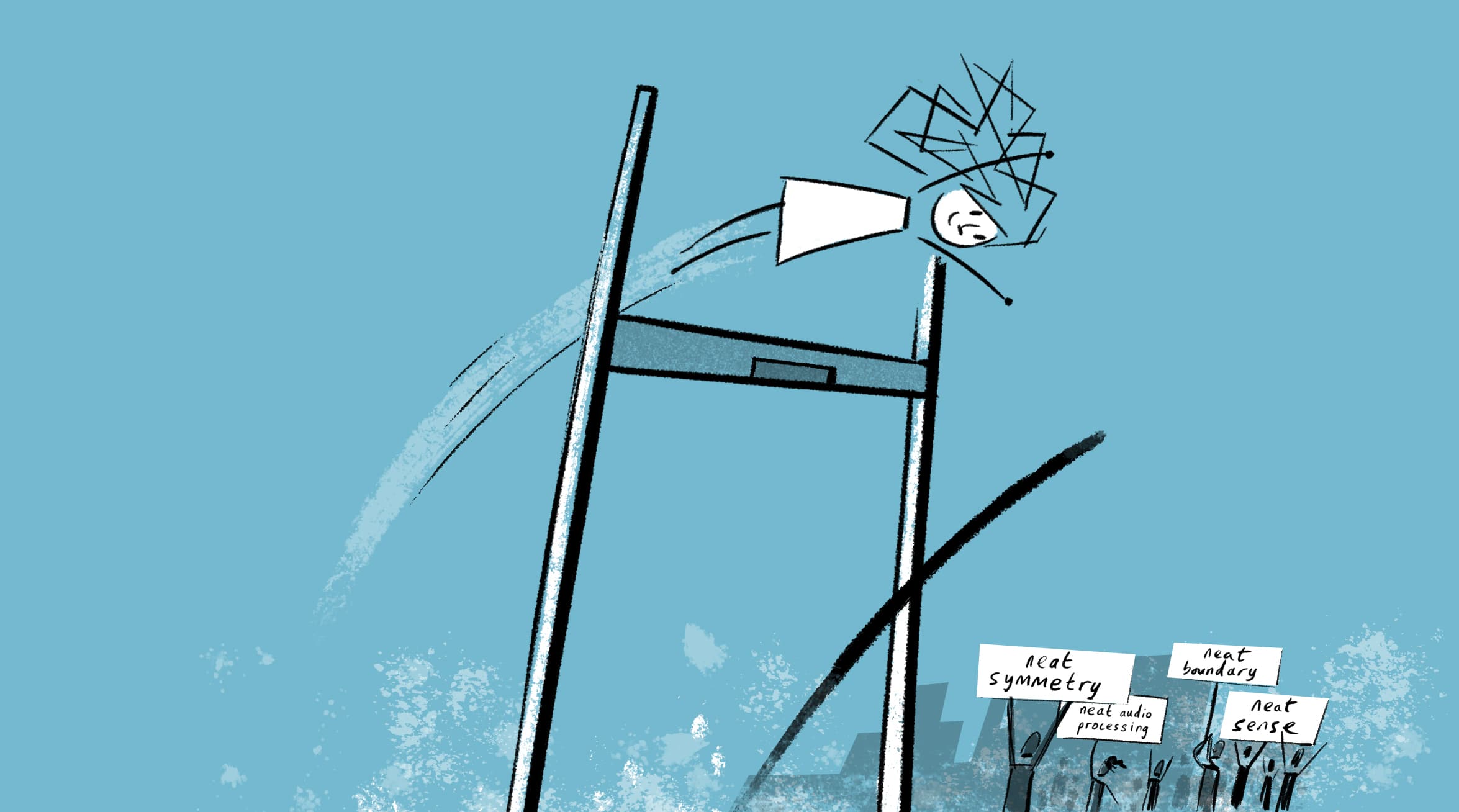 %slide_no%
of
%slide_total%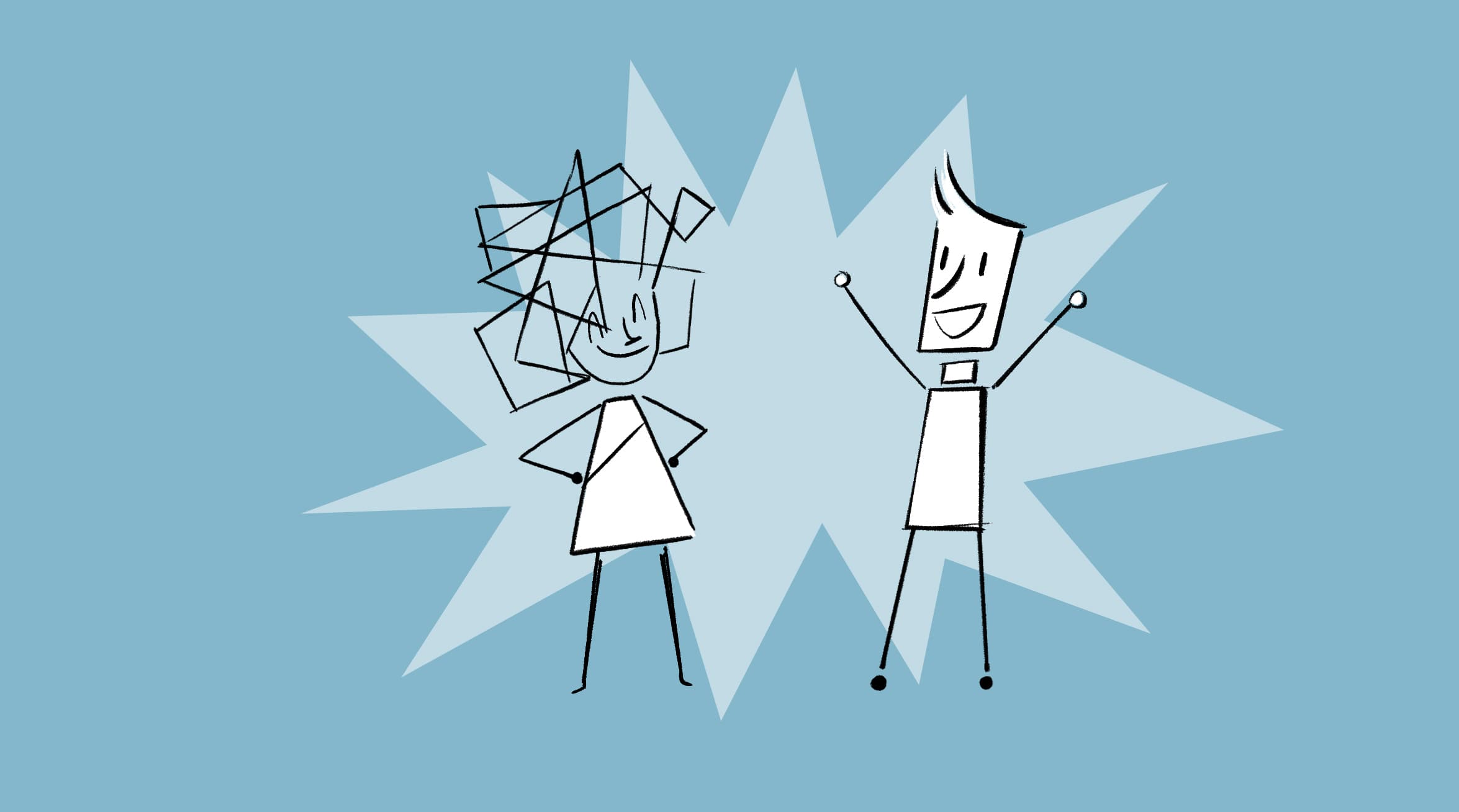 Chloe and Pete elevate their game (button)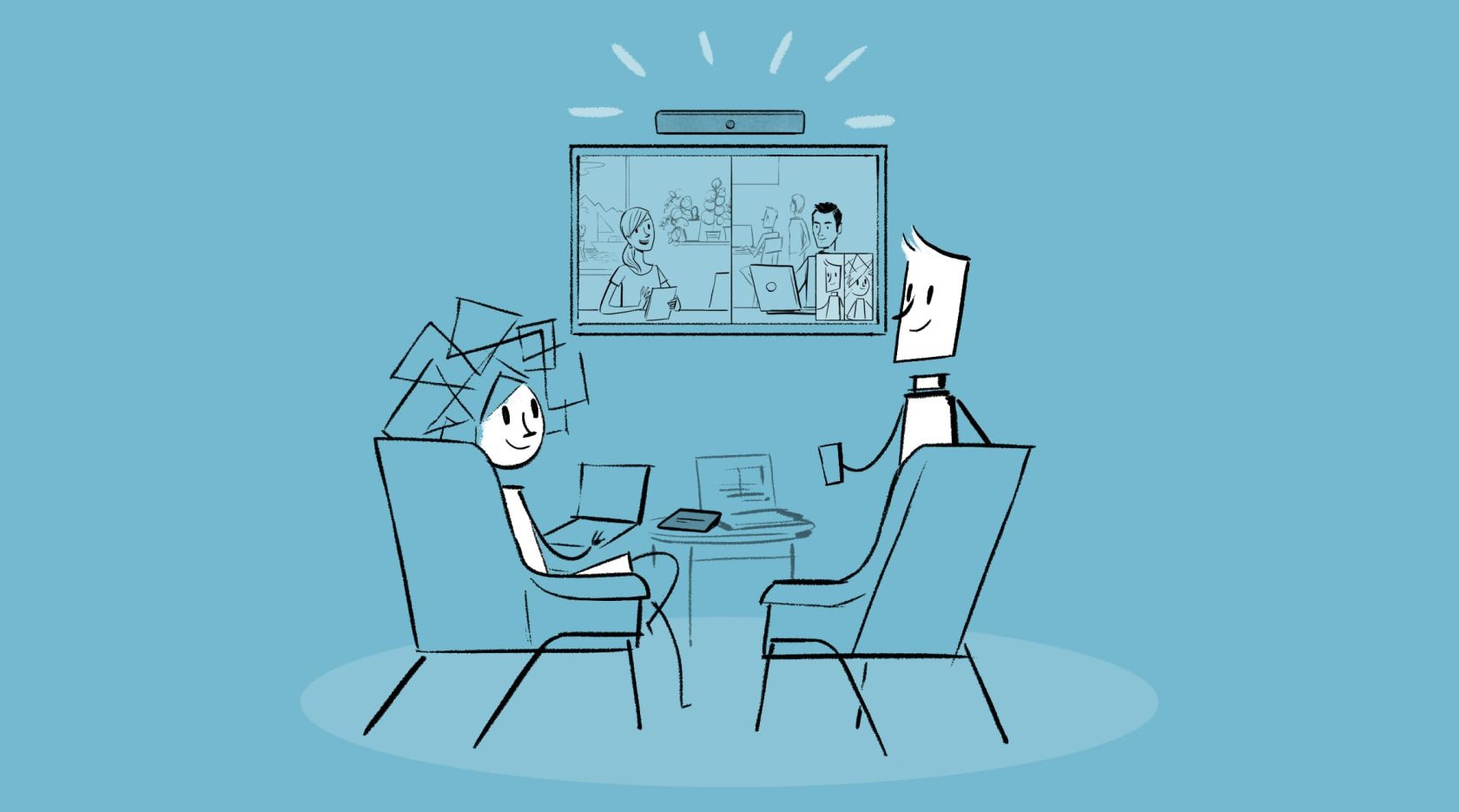 Simple, elegant, powerful
For such an elegant minimalist design, Neat Bar sure packs a punch. It's perfect for bringing superior-quality audio and video to your meeting or huddle spaces for up to ten people. You can mount Neat Bar above or below one or two monitors, and it comes with Neat Pad, our dynamic touchscreen device that lets you control your meetings or display room availability outside the room.
Neat Bar self-activates as you enter the room, switching your monitor on and checking you in. And with just one tap, you can wirelessly share your screen or start a meeting. With only a power and ethernet cable, you won't need to run anything extra across the room either. We've even integrated the power supply into the device to save you space.
Neat Pad's slimline design enables you to save space too. It lets you easily control your meetings with it perched on a small table, leaving enough room for your laptop, notebook and coffee. Similar to how Chloe and Pete manage their hybrid meeting within their huddle space.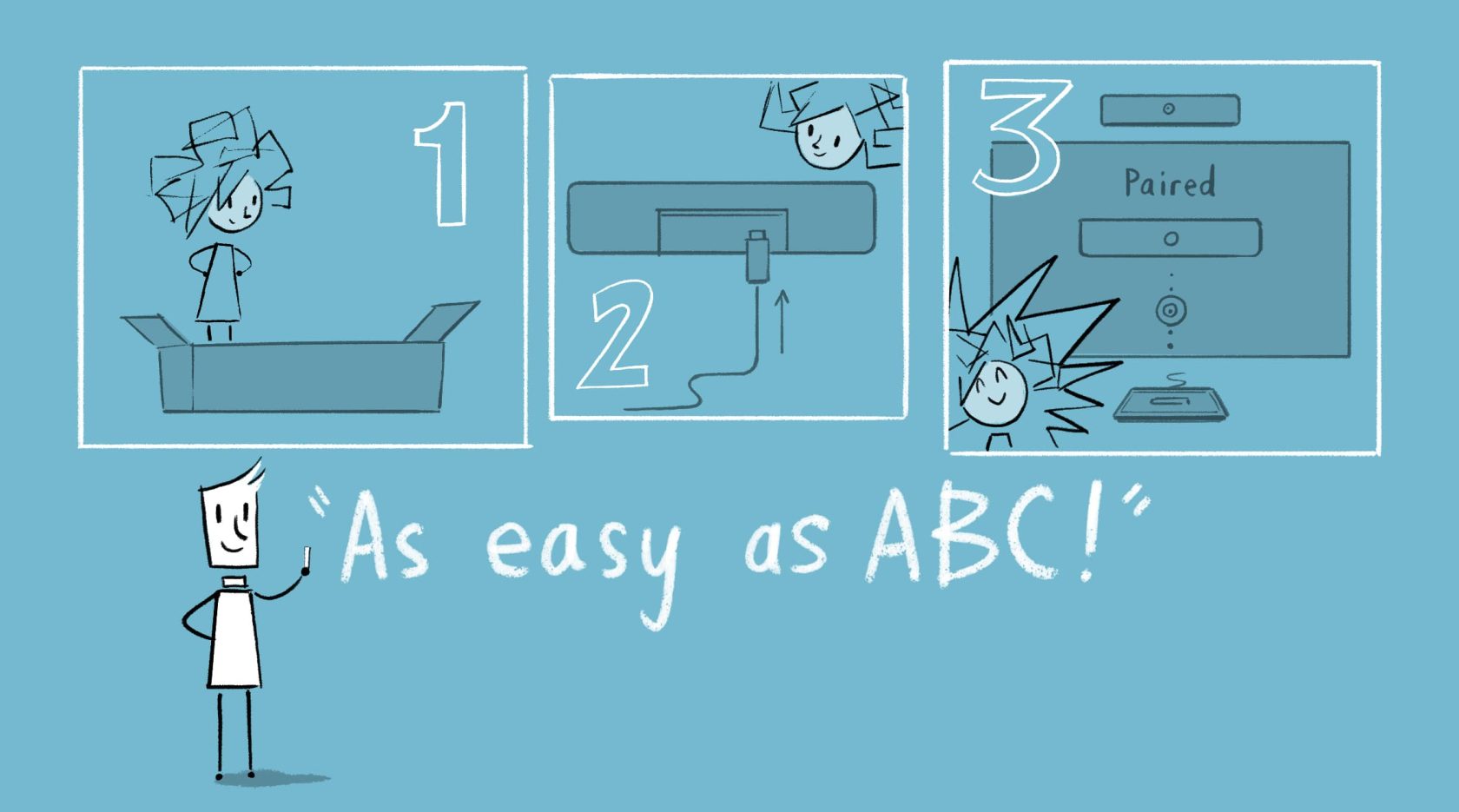 Everything you need is included
Everything you need to install and set up Neat Bar, including our convenient snap-on mount, comes in the box. The mount attaches to your screen or monitor's back with adhesive tape and is suitable for any display. After you've attached the mount, you only have to plug in the cables, and Neat Bar will auto-pair with Neat Pad. It's that simple.
Ensuring your hybrid meetings are always friction-free, Neat Bar gives you unfailing one-click, wireless sharing, or proximity join. Plus, it allows for Bluetooth support. Best of all, it has a wide-angle ultrasonic tweeter that fills all corners of the room and a custom-selected, highly dynamic 4K wide-angle camera that brilliantly captures everyone.
If that's not enough, you get many unique, industry-leading features, like our patented Neat Symmetry, patent-pending Neat Sense, Neat Boundary and Neat Audio Processing, for more balanced, healthier, distraction-free meetings.
Check out our 'Chloe and Pete Elevate Their Game with Neat Bar' story to discover more.
If you have any questions about Neat Bar or our other devices, contact one of our product specialists at hello@neat.no. Or book a demo.