How to Choose a Screen for Video Conferencing
Hayley Cannon, Aug 30, 2023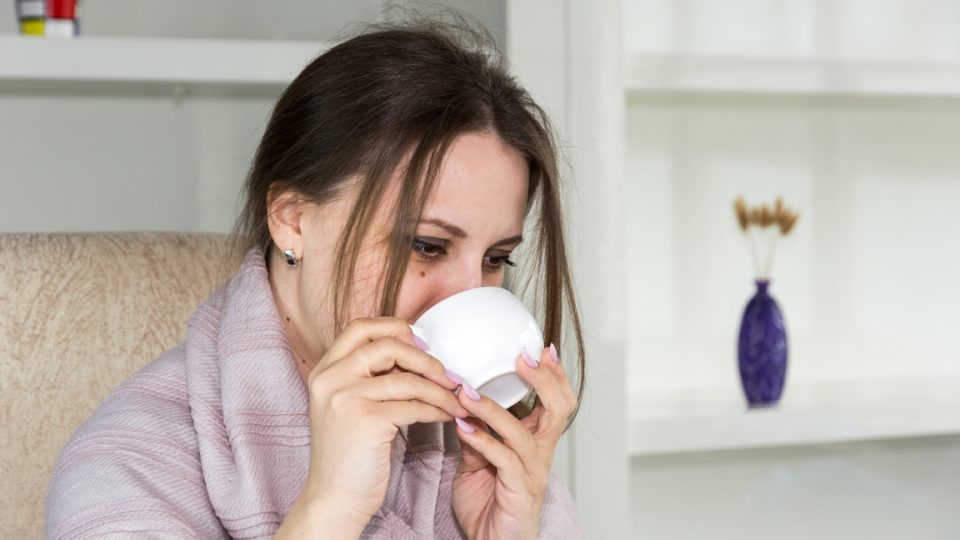 Want help selecting a screen for optimized video conferencing? Then this comprehensive guide covering key topics like size, resolution and so much more is for you.
Key takeaways:
Get clear on what you will use video conferencing for, to determine which screen is best for you.
Factors to consider include screen size and resolution, advanced video conferencing features, and ongoing manufacturer support.
Neat's all-in-one video collaboration devices have high-performance screens, cameras and audio for optimal video meetings.
Selecting the right screen for video conferencing
Assess your video conferencing requirements
Before investing in a screen you need to step back and consider what you use video conferencing for. For instance, do you primarily use it for talking to teammates? In that case, a small to medium screen may meet your needs. Or do you regularly use it for more involved kinds of meetings like creative brainstorms and technical presentations? These kinds of meetings greatly benefit from larger screens, where everyone can see the small details on presentations and diagrams etc. You may also like to consider interactive touchscreens so that you can whiteboard interactively.
The space available for the screen and the number of participants viewing it will also help determine the size of the screen you choose. Smaller spaces holding fewer people are typically fitted with smaller screens than large spaces that can accommodate multiple attendees, and who all need to be able to see the screen clearly.
Key considerations when choosing a screen
When selecting a screen for video conferencing, several key considerations can significantly impact your overall experience. Here's a list of the essential factors to keep in mind.
Visual experience
Display type and technology: LED displays are cost-effective and widely used, offering good color reproduction. OLED displays provide deeper blacks and vibrant colors but might be pricier. LCD displays are common and come in various price ranges.
Screen size and display quality: Assess the size of your meeting room, the typical number of participants and the distance they will sit from the screen. Choose a screen size that ensures everyone can see the content clearly. Opt for a display resolution of at least Full HD (1920×1080) for sharp visuals.
Aspect ratio: Stick with the standard 16:9 aspect ratio for compatibility with most video content.
Viewing angles: Screens with wider viewing angles (178 degrees or more) ensure that participants can see clearly from different positions in the room.
Anti-glare and reflection: Look for screens with anti-glare coatings to minimize distracting reflections, especially in well-lit rooms.
Refresh rate: Measured in Hz, higher refresh rates are smoother, helping to reduce screen flicker. Opt for a minimum of 75Hz for a smooth video experience that reduces eye strain.
Blue light filter: A video conferencing screen with a blue light filter reduces harmful blue light emissions, easing eye strain and sleep disruption.
Connectivity and compatibility
Connectivity options: Ensure the screen has the necessary input ports like HDMI, DisplayPort, USB-C, and VGA to connect various devices. Also, look for wireless options as they reduce visual clutter.
Compatibility with video conferencing tools: Check if the screen works seamlessly with your chosen video conferencing software and hardware, including cameras and microphones. All Neat video collaboration devices run a native experience of Zoom and Microsoft Teams, as well as supporting other 3rd party video meeting platforms.
User experience
Adjustability and mounting: Consider screens with adjustable features like tilt, height, and swivel to customize the viewing angle for different scenarios. Also, ensure compatibility with different mounting options such as wall mounts or stands.
Portability: Consider if you would benefit from a portable screen e.g. on a stand with wheels – like Neat Board 50.
Integrated audio and camera: Screens with built-in speakers, microphones, and cameras can simplify your setup and reduce clutter. Neat devices are all-in-one video collaboration solutions.
Specialist video conferencing features: Consider screens with specialist features such as participant auto-framing and visual boundary setting.
Future-proofing and expandability: Consider screens that can accommodate future upgrades or changes, such as additional input ports or software integrations. If investing in an all-in-one video conferencing screen, look for manufacturers that release regular device updates – to ensure your device stays up-to-date.
Brand and budget
Brand reputation: Do your research when choosing a manufacturer. Read independent user reviews and seek recommendations from colleagues who have experience with similar setups. Also take advantage of demos and trials so you get to try before you buy, and prioritize brands that have won awards where your budget allows.
Warranty and support: Check the warranty period and terms, and ensure the manufacturer offers reliable customer support.
Energy efficiency: Look for displays with energy-saving features, such as automatic brightness adjustment and power-saving modes.
Budget: Determine a budget that balances your requirements and explore options within that range. Always take into account the cost of ownership too i.e. the long-term cost of using the screen. A high-quality, easy-to-use screen that boosts productivity and reduces time spent troubleshooting, represents better long-term value than a poor quality one that prompts daily calls to IT support!
By carefully considering these detailed factors, you can make a well-informed decision and select a screen that optimizes your video conferencing environment.
Get a first-rate experience with Neat video collaboration devices
Neat has all-in-one video collaboration devices with high performance screens, cameras and audio for more life-like and satisfying video meetings. They also come with patented features that optimize the visual experience, namely Neat Symmetry and Neat Boundary.
Neat Symmetry
In traditional setups, remote participants miss out on subtle expressions and gestures due to fragmented views. Neat Symmetry tackles this by equally framing all in-room participants, regardless of whether they are in the physical meeting space or joining remotely – greatly restoring meeting equity for distributed teams. Neat Symmetry also beyond auto framing, by following individuals as they move, freeing users from their seats.
Neat Boundary
Neat Boundary, present in all Neat devices, empowers users to customize their meeting space's width and depth, preventing the camera from detecting or auto-framing uninvolved individuals during video calls. This ensures distraction-free discussions, whether in glass-walled offices or open-plan spaces and disregards background activity when working remotely.
Neat Board
Neat Boardis the complete meeting room package in a simple and elegant all-in-one device. With its immersive 65-inch multi-touch screen, powerful audio system and versatile wide-angle camera, Neat Board gives you a collaboration experience beyond video meetings and wireless content sharing by enabling annotations and whiteboarding.
Or why not go up a level with our even more versatile Neat Board 50?
Neat Frame
Neat Frame is a 15.6-inch portrait screen that provides an optimal layout balance, enabling more direct conversation in larger meetings and picking up every facial expression or gesture with a brilliant 450 nits of brightness.
Want to know more about how Neat can support your hybrid workforce? We'd love to hear from you. Get in touch with one of our product specialists today at hello@neat.no or take the plunge and book a demo.
Sources
https://www.viewsonic.com/library/business/how-to-choose-a-video-conferencing-monitor/