8 Business Benefits and Advantages of Video Conferencing
Hayley Cannon, Aug 17, 2023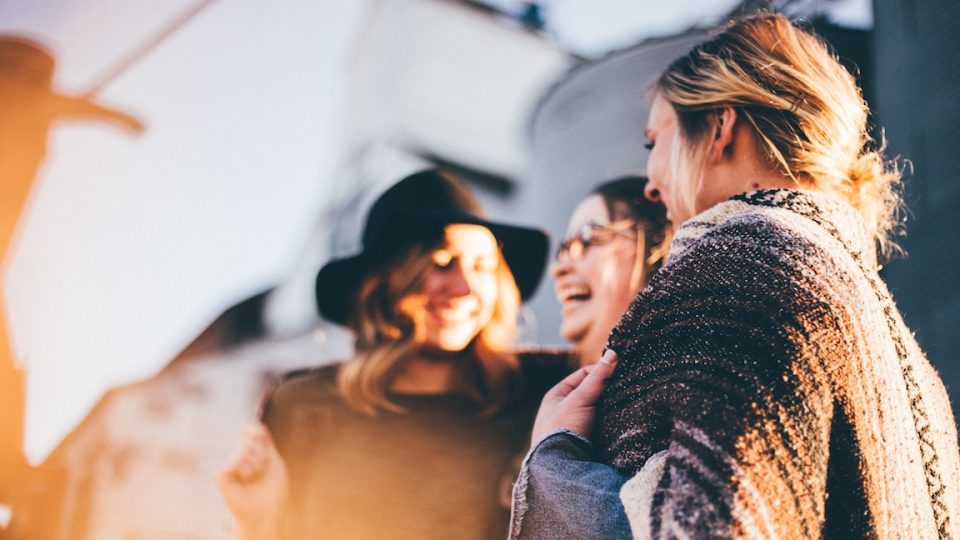 Video conferencing for business gives companies of all shapes and sizes a better way to meet. Explore the most compelling benefits and advantages of video conferencing and why more companies are connecting virtually.
Key Highlights:
Video conferencing for business offers a range of benefits, including increased productivity and efficiency, lower carbon footprints, cost savings, better communication, security and privacy, ease of use, third-party integrations and faster meeting scheduling.
Neat devices are designed to help you reap these and other benefits within minutes of opening the box.
1. Increased Productivity and Efficiency
Video conferencing frees up time that can be put toward other tasks. With no travel involved, participants can meet at a moment's notice from wherever they are, getting straight to business to maximize productivity and efficiency.
Despite being co-located, teams can still collaborate in real-time. Whiteboard tools, screen sharing and annotations make it easy to share ideas and add visuals to conversations. With teams meeting as though they were in person (as opposed to email and project management apps), they can make faster decisions about how to move forward.
Video conferencing features like muting participants, limiting meeting attendance and eliminating background noise minimize disruptions. Participants attend meetings in their own little bubbles and can focus on the topic at hand instead of being distracted by other participants.
2. Cost Savings
Meetings cost companies as much as $100 million per year. Some of that money can be salvaged with video conferencing.
Meeting via video reduces travel expenses, lowers office space requirements, minimizes communication costs and streamlines training and onboarding. Video platforms and related equipment cost significantly less per meeting compared to commuting costs and physical space. Plus, companies increase these savings by freeing up more employee time to put toward work.
3. Faster Meeting Scheduling
With video conferencing, companies can schedule meetings faster and collaborate more effectively with team members in different parts of the world. Teams can connect in real-time with very little notice, whether they're in the office or working remotely.
Video conferencing platforms like Zoom, Microsoft Teams and Google Meet make it easy for employees to join a meeting using just a computer, mobile device or a purpose-built device by Neat. Participants can share screens, documents and presentations during the conference call for better collaboration.
4. Improved Communication and Collaboration
Face-to-face interactions play a significant role in good communication. Participants gain the benefit of seeing others' body language and non-verbal cues, something that audio-only calls or emails don't offer. These are important for knowing how your team is feeling, whether they understand and are on board with what's being discussed or whether they're tuned out of the meeting. Team bonding improves and participants can start building trust and familiarity with each other from afar.
With video conferencing for business, teams have the advantage of seeing their colleagues while they collaborate. They can also share their screens or use virtual whiteboards to explain their ideas and capture important meeting details.
Video conferencing tools offer multi-device support, ensuring all team members can participate equally.
5. Reduced Carbon Footprint
Video conferencing offers an eco-friendly alternative to in-person meetings. With less traveling, companies can lower their carbon footprints, reduce emissions and contribute to a healthier planet.
The digital format also minimizes paper usage. Rather than printing meeting agendas and taking notes by hand, participants can rely on screen sharing, whiteboards and meeting recordings. Some video conferencing for business will also generate transcripts of your meetings for participants to refer back to.
For companies focused on sustainability initiatives, video conferencing for business is a no-brainer. The time and money savings support a healthier bottom line, plus it requires few resources to implement and execute.
6. Security of Modern Video Conferencing Solutions
Video conferencing for business offers a safe, secure solution for your meetings. Platforms have deployed numerous security features, including end-to-end encryption, secure data transfer and storage, robust access controls and privacy policies that meet regulatory compliance. This gives you peace of mind that your meetings remain private by mitigating the risk of hackers and data breaches.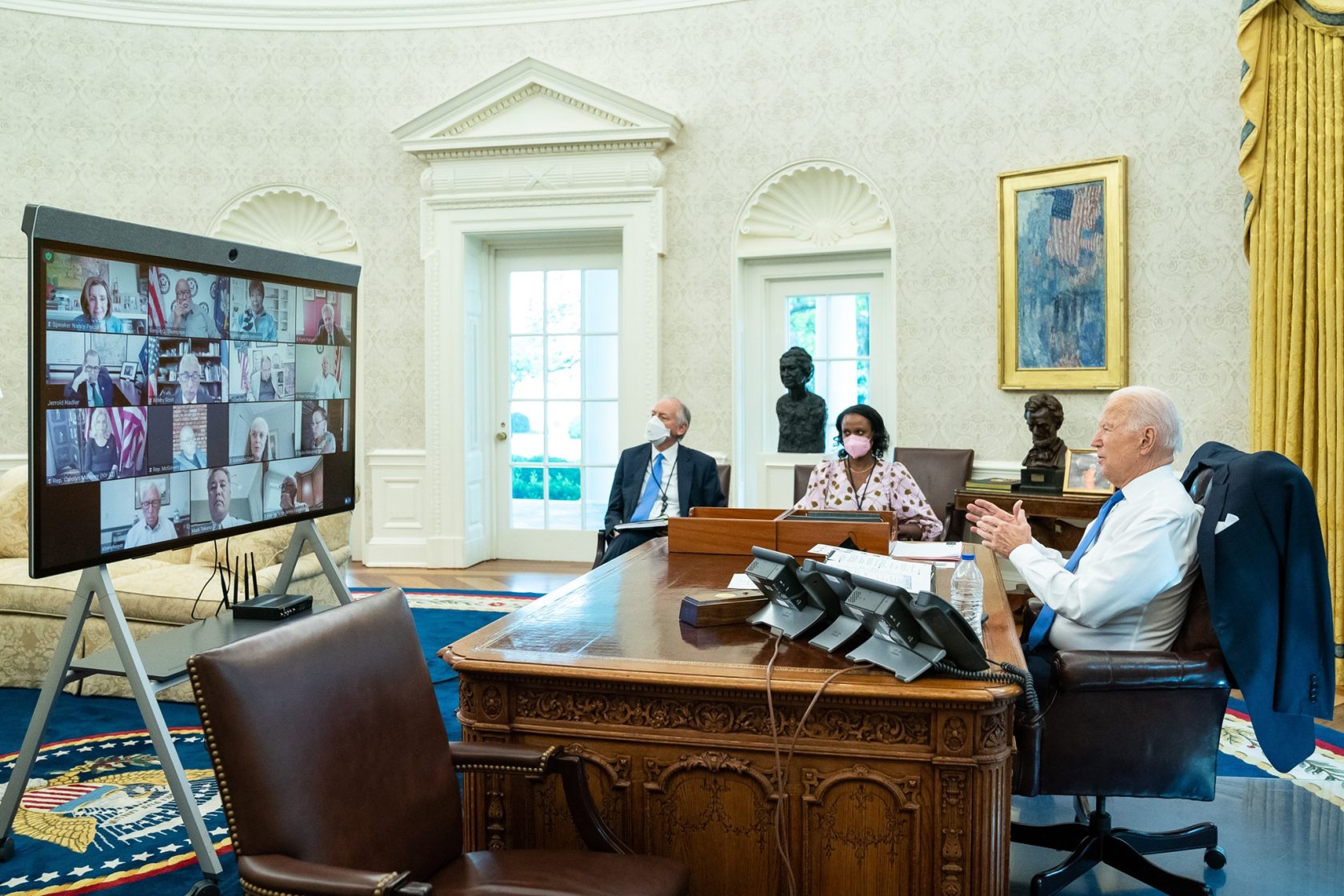 7. Ease of Use
Intuitive interfaces, streamlined setup processes, cross-platform compatibility and comprehensive user guides and support create a user-friendly experience. Anyone can create or join a video call with very little training or experience.
Neat devices are made to set up easily right out of the box. They come with all the hardware you need, along with illustrated instructions for ease of use. Within minutes, your device is ready for your next video conference.
8. Integrations with Other Tools
Popular video conferencing platforms integrate with third-party tools to create a fluid, user-friendly experience. Things like calendar and scheduling software, project management applications, CRM and ERP systems and communication and collaboration platforms can all work together to support your business needs.
Many of these integrations take only a few clicks to set up. For example, Neat Frame comes pre-loaded with Zoom and Microsoft Teams. You can also pair it with your laptop to have access to your most important documents and tools while on your video conference.
Neat: Enhancing Video Conferencing for Your Business
Video conferencing for business is here to stay, and Neat helps you capture these and other benefits for the best possible experience. Our devices are made for seamless video conferencing thanks to an easy setup process and integrations with the most popular video conferencing platforms. We've also developed helpful installation guides, troubleshooting tips, best practices and other content to help you get the most from your devices and the overall video conferencing for business experience.
Compliant, secure and reliable video conferencing for the home or office gives you a better way to work — explore Neat today.
FAQs
How Can I Make Sure My Video Conferencing Is Secure?
Make sure you only use reputable video conferencing platforms. You can also password-protect your meetings, assign meeting IDs, lock your meetings and avoid sharing video conference links outside of anyone who needs to attend the meeting.
What Are the Best Practices for Recording Video Conferences?
You'll need to tell participants you plan to record the meeting and remind them when it's time to start recording. Your video conference software will also let participants know there's a recording in progress. Only share the recording with those in the meeting or those who needed to be at the meeting but could not attend. This mitigates the risk of sensitive information being shared with the wrong parties.
How Do I Choose the Right Video Conferencing Platform for My Business?
There is no single best video conferencing platform, but you can narrow your options by figuring out your needs and budget, reading customer reviews and trying the software for yourself. Get feedback from your team about which software they like or dislike. Compare features, interfaces and ease of use. Consider the mobile experience and how your team will use the video conferencing platform. These considerations can help you make an informed decision.
How Can I Ensure High-Quality Video and Audio During My Conference?
You'll need a strong internet connection for video conferencing, ideally with a minimum download speed of 10 Mbps. Having a quality camera and microphone will also impact your overall video conference quality. One approach is to purchase an all-in-one device like Neat Frame, which includes a superb set of AV components including the microphone, camera, screen and speakers. Neat's technology minimizes background noise while emphasizing the speaker, and the camera captures small nuances like facial expressions that become lost with other cameras.
What Are the Challenges of Video Conferencing for Remote Work, and How Can I Overcome Them?
Common challenges of video conferencing for business include technology issues, unreliable internet connections, security fears, a lack of team cohesion and difficulty navigating the ins and outs of remote collaboration. Some of these can take time and practice to overcome. Finding good video conferencing solutions and devices can mitigate these issues by providing better audio and video quality and making it easy to schedule or join meetings.
How Can Video Conferencing Improve Productivity and Efficiency in My Business?
Video conferencing reduces or eliminates the need to travel. Teams can meet on demand without extensive planning. Common features like screen sharing and whiteboards encourage participation and allow participants to simultaneously collaborate. Employees may be able to accomplish more in less time, which leaves more time to work on projects and related tasks.
What Are Some Key Cost Savings Associated With Video Conferencing?
Companies can save money on travel, office space, printing costs and other overhead costs by implementing video conferencing. Most importantly, companies can reduce time waste when teams are able to meet remotely and on demand. This frees up more time for teams to do focused work and spend less time traveling to meet with their colleagues.
How Can Video Conferencing Improve Communication and Collaboration Within My Team?
Video conferencing for business adds a visual element that's not present in audio-only calls or emails. Teams can work face-to-face as though they were together in person. They can also take advantage of built-in tools like chats, screen sharing or whiteboards so everyone can engage during the meeting.
What Environmental Benefits Can Be Achieved Through Video Conferencing?
Video conferencing reduces a company's carbon footprint by lowering travel-related emissions and environmental impacts. By cutting out flights, car rentals, hotel stays and ground transportation, companies can save money while doing the planet a favor. Also, by meeting virtually, companies can cut down on printing and paper usage; many video conferencing platforms will even generate transcripts of meetings. You can also record the meeting to refer back to later, which reduces the need for physical meeting agendas and paper notes.
How Does Modern Video Conferencing Technology Ensure Security and Privacy?
Video conferencing software is subject to compliance requirements as well as a duty to keep its users' data safe. Many feature end-to-end encryption, custom meeting links, meeting room lockouts and other security hurdles that make it hard for unauthorized users to access a meeting. Choose reputable providers to ensure the highest level of security and privacy.
Sources
Meetings cost companies up to $100 million a year. Business Insider.