5 Ways To Effectively Manage Long Distance Teams
Hayley Cannon, Aug 15, 2022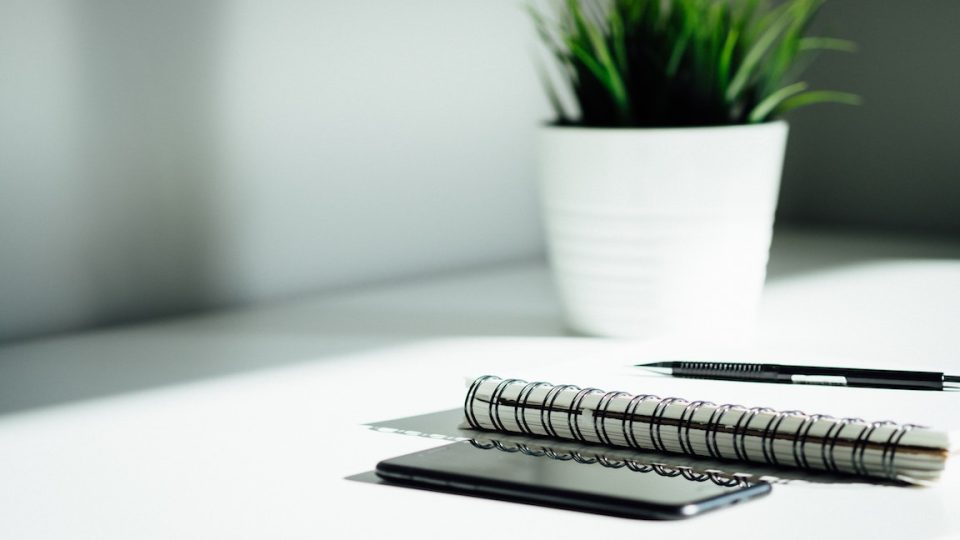 Remote and hybrid work enables companies to hire quality candidates beyond their local markets. But building a long-distance team comes with unique challenges that impact culture, productivity and community. Neat has helped thousands of remote teams work together, and these tips can help you manage a co-located team successfully.
Key Takeaways:
Managing from a distance means navigating time zones, a lack of non-verbal communication, building trust without in-person familiarity, productivity tracking, and culture challenges.
Effectively manage a long-distance team with a strong remote work culture, software and technology, professional development, and opportunities for socialization.
Recreate in-person experiences as closely as possible to build community and trust.
Considerations for Managing From a Distance
Long-distance teams enjoy a zero-commute, flexible work locations, and greater autonomy — freedoms not experienced when working in an office. But there are trade-offs that can affect their work lives and the organization as a whole.
Working Across Time Zones
When team members need to schedule meetings with each other, it's easy to neglect the difference in time zones. They might end up missing the meeting altogether.
A Lack of Non-Verbal Communication
Non-verbal cues, such as body language and facial expressions, enhance communication and understanding. These cues demonstrate whether a person is engaged in the moment, understands what's being shared and is feeling personally connected to the group.
Video conferencing tools add a visual element to co-located teams. But many aren't able to provide the level of detail that face-to-face interactions provide. Depending on image quality and framing, a person's facial expressions or body language may be hard to see. Neat devices are designed to overcome this challenge by automatically framing a person, whether they're sitting, standing or moving, with minimal loss in image or audio quality.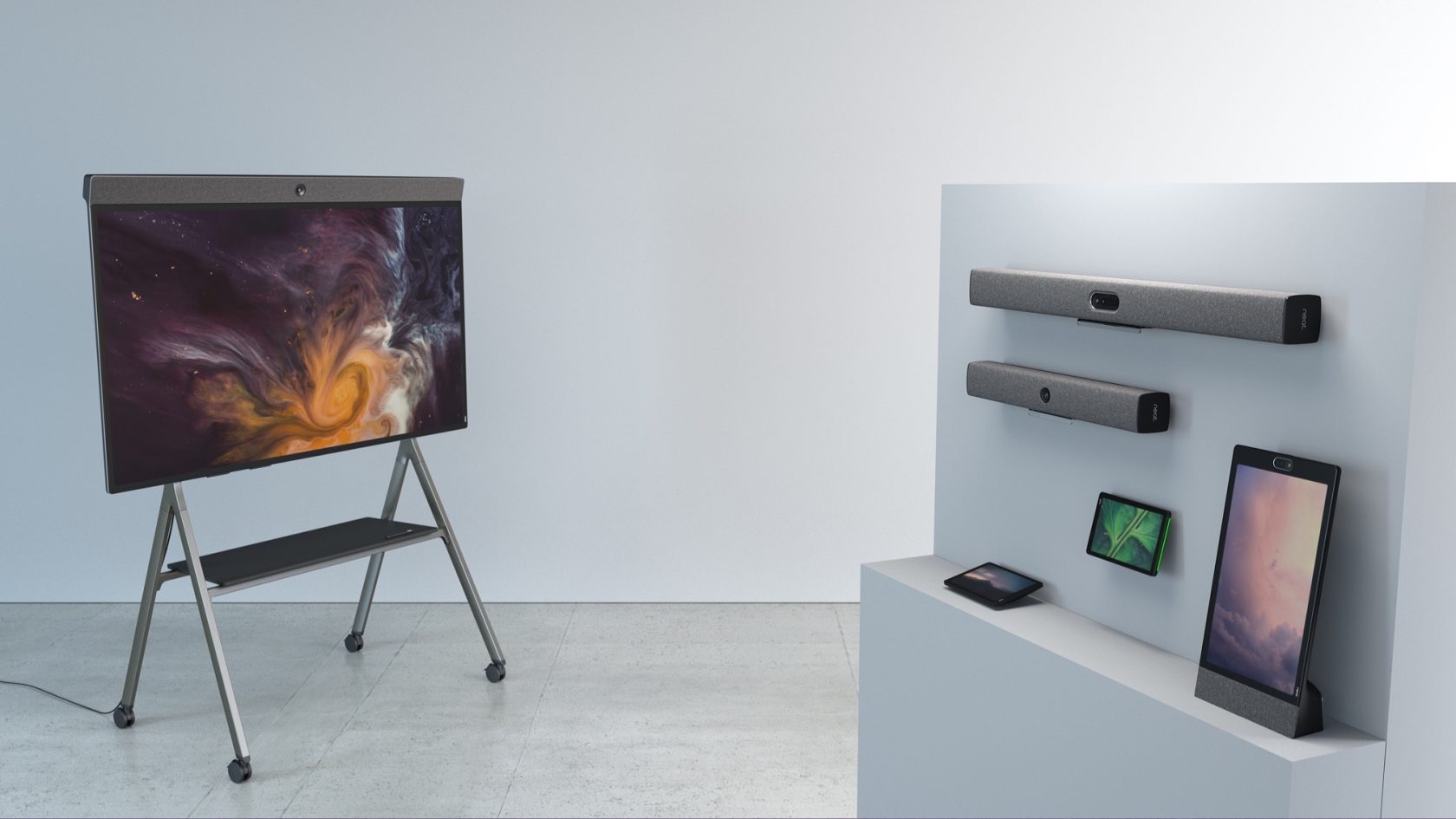 Building Trust with Strangers
It's challenging to build trust with team members when you don't have the benefit of in-person familiarity. Not having a foundation of trust can lead to a lack of cohesion in the team, which may negatively impact productivity and project outcomes.
Tracking Work Outputs and Productivity
One of the emerging rules of remote team management has been to judge employees on their deliverables and not how they spend their time. Putting too much emphasis on productivity can give the feeling of mistrust or micromanagement.
However, not tracking productivity can make it difficult to pinpoint specific issues if employees aren't hitting their targets.
Culture Challenges
Remote company culture overlaps with your in-person culture in many ways. But without being physically immersed in that culture each day, employees may have a harder time feeling connected to the company and their team.
5 Ways to Effectively Manage a Remote Team
Long-distance management comes with its share of challenges, as well as some simple solutions that can improve the experience for team members and managers alike. Here are some tips, advice and methods for managing a long-distance team.
1. Build a Remote Work Culture
Strong remote work cultures share several key values, including trust, routine, connectedness and support. Each of these pillars sets the tone for how work is performed and how employees are empowered to do their best work without someone looking over their shoulders. In a remote setting, embodying these values relies on communication, technology, and employee support.
If you're just starting to craft a remote work culture or are seeking ways to improve it, here are some ideas and best practices to keep in mind:
Create company traditions. These give employees something to look forward to and help to foster a unique environment that only your company offers.
Set communication standards. Give employees clear directions on where to find information, whom to contact with their questions, which tools to use for certain communications and how quickly they're expected to respond to messages. These standards help them be efficient with their time and feel guided and supported.
Reserve time for meaningful work. Task after task after task leaves little time for learning. The same is true for meetings — there's little time left for productive work if workers are constantly in group events. Reserving time for meaningful work can help foster creativity and lead to greater outputs.
Recognize remote employees. Don't let your in-house team hog all the glory. Take time to formally recognize remote employees just as you would if they were physically present. This might be including them in a company newsletter, offering a reward or award or calling attention to their achievements in a meeting.
Ask for feedback. Navigating the intricacies of long-distance team management is a two-way street. Leaders can be more effective when they can see the process from the employee's perspective. Regularly ask for feedback to see where there may be gaps in support and communication.
With a remote-focused work culture as a foundation, managers can make decisions for their remote teams that uphold the company's mission, values and goals.
2. Use Virtual Team Management Software
Virtual team management software is purpose-built to keep co-located teams on the same page, regardless of time zones or physical locations. Teams can share files, documents, and other information within the platform so it doesn't get lost in email threads or Slack channels. They can also schedule meetings, assign tasks, track project progress and more.
Team management software helps teams collaborate, communicate and manage projects and workloads with greater ease than piecemeal solutions. Examples of team management tools are Asana, Evernote and Monday, among many others. It's become an essential tool in running a remote business.
When you keep everyone anchored in a single platform, productivity inherently improves. Team members aren't wasting time searching for resources or using various tools like email and chat apps to accomplish different tasks. It also gives team members a greater level of autonomy and trust. With everything they need at their fingertips, they can work without delays or interruptions.
Virtual management software may also help workers avoid burnout. With less back-and-forth with teammates and managers, more time to work on projects before deadlines and more autonomy, centralized software can remove some of the stress of work.
3. Incorporate Technological Solutions
Remote team management wouldn't be possible without the technologies we have access to today. In addition to software tools like project management and video conferencing, companies should also invest in physical hardware and equipment to support remote collaboration.
For starters, remote workers will require a dedicated workspace that includes a desk, chair and laptop or computer. A comfortable, ergonomic workstation may improve productivity and help workers stay organized and focused.
You may also consider a dedicated video conferencing device like Neat Frame. This portable, all-in-one device offers one-touch functionality and integrates with Zoom and Microsoft Teams. Just tap to start a meeting and collaborate with your team. The Boundary feature blocks out unwanted distractions in the background, ensuring the user is front and center on the screen. Neat Audio enhances the sound quality by removing unwanted noise outside. Plus, you can free up your desktop or laptop for taking meeting notes or working on projects or tasks.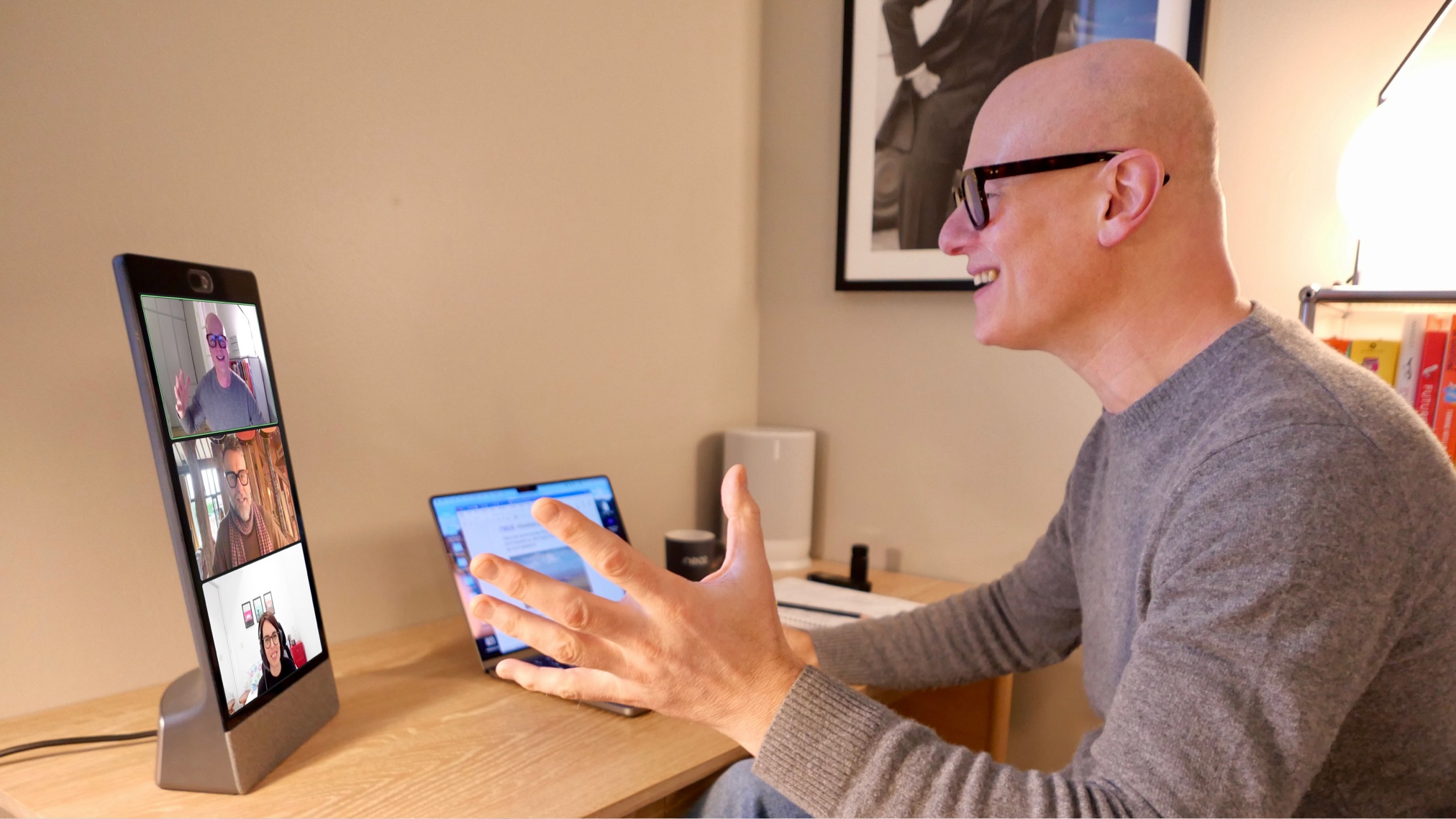 4. Provide Training and Development
Developing your people matters in any type of setting, but it can get more easily overlooked in a remote workplace. Managers should be proactive in identifying and creating growth opportunities that align with team members' career plans.
You can use goal-tracking or performance management software to collaboratively document and track employees' goals, objectives and milestones. Provide real-time, constructive feedback and hold periodic one-on-one check-ins to see what they've learned and what skills they might be interested in developing next. Ask them for feedback on how you can make training and development more impactful and accessible to them.
As a manager, you should also take care to invest in leadership training for yourself. Being an effective remote leader requires an understanding of team dynamics and communication styles, unconscious bias training and productive conflict resolution. Evolving your own leadership strategy and skill set will put you in a better position to help your team grow and succeed.
5. Create Opportunities for Connecting
Virtual networking in a long-distance team setting matters just as much as building in-house connections. It fosters connectivity and trust. Plus, these connections can lead to greater professional development, cross-skilling and new opportunities.
One way to foster these connections remotely is to schedule after-hours team social events, such as a virtual happy hour or game night. Make it fun and remove work from the conversation. Allow employees to get to know each other personally.
For remote team-building events during work, you might encourage people to share tips on working remotely. Maybe someone swears by the Pomodoro method or mind mapping and can share with others how to do it.
Neat devices create the next best thing to natural conversation. Cameras automatically adjust and frame the speaker, whether they're sitting, standing or moving about. Crystal-clear image quality allows you to see detailed facial expressions and subtle gestures that are often lost in video conferencing. And with distraction-free features that block background noises and visuals, you can focus on each other and tune out the rest.
Creating the Next Best Thing to In-Person Experiences with Neat
There's a bit of a learning curve when managing a long-distance team. Your management style for in-person teams might not translate exactly the same to a remote environment. Communication and organization become all the more important to keep everyone on the same page, regardless of time zone and location.
At Neat, we're simplifying long-distance management with purpose-built video conferencing devices that mirror in-person communication. Explore our solutions today.
Sources
Compare The 15 Best Project Management Software of 2022. The Digital Project Manager.
Six Leadership Strategies That Bring Out The Best In Your Employees. Forbes.
10 Performance Management Tools Every HR Pro Should Know. People Managing People.