Survival Guide to Running a Remote Business Today
Hayley Cannon, Jul 19, 2022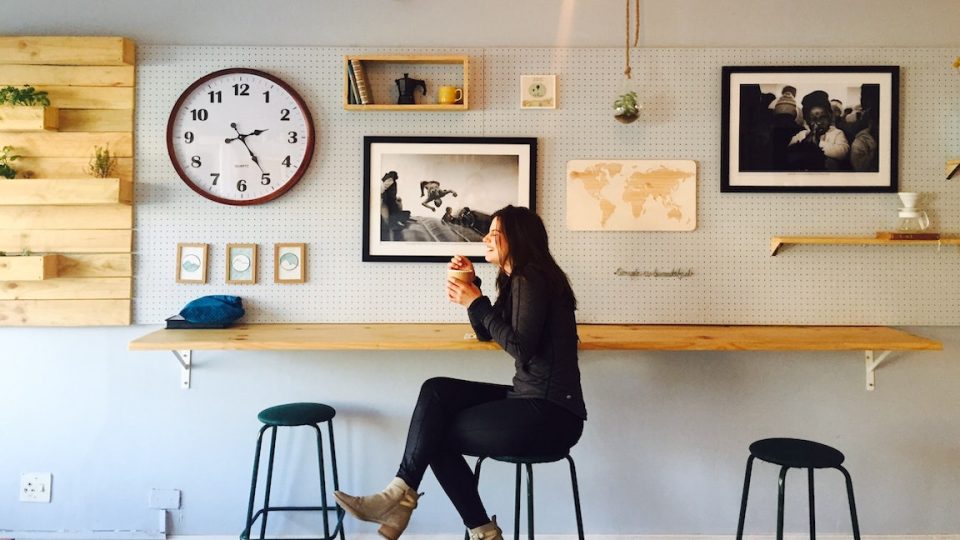 Running a business remotely takes a unique approach. Without a physical presence, companies need to put a lot of thought into how they connect and interact with employees and clients, how to measure productivity, and how to create and maintain a strong company culture. Consider this your survival guide for starting and maintaining virtual success.
Key Takeaways:
Running a remote business is becoming more of the norm and less of the exception.
A successful remote company is built on a strong culture, good processes and workflows, ongoing training and development, and intentional equipment and software that facilitates remote work.
Document and share your workflows and procedures, check in with employees, connect your team, and learn from others to maintain your remote success.
What is a Remote Business?
By definition, a remote business is one that is operated fully or partially remotely. From solopreneurs to multi-national companies, remote businesses may or may not have physical office space where employees work. Employees may work from home (or wherever they prefer). For businesses that don't have a dedicated location, they may use a virtual office, which gives them a physical address.
What Does It Take to Run a Remote Company?
Learning how to run a remote company takes a different approach than a brick-and-mortar company. Since employees aren't working side by side, it takes a little more time and effort to build trust and strong connections with each other. It can also prove tricky in getting everyone on the same page, especially if you have employees working in different time zones.
That said, finding workarounds to these challenges isn't impossible. Let's look at some of the top considerations of how to run or start a virtual business.
Company Culture and Socialization
In a physical workspace, companies can pull their workers into the culture simply by exposing them to it every day. Culture is supported through how the office looks and functions, where it's located, how workers dress and behave in the office, and how employees treat each other, for example.
In a remote setting, these are a little more challenging to achieve.
Company culture is a measurement of how well your employees embody and stick to your core values. It's also a measurement of how well your leaders enforce those values. With this definition in mind, companies can apply the same concepts to a remote approach.
To start, think about the values you want your employees to share with your organization. Is there a culture of continuous innovation and improvement? Ongoing education? Positivity? Problem-solving? Whatever your core values are, you need to reinforce them and make them visible throughout the day to day operations. Some areas of opportunity include:
The mode and frequency of your communications.
The language you use while communicating.
How employees are recognized and rewarded.
Behaviors that are tolerated or not tolerated (e.g, response times to emails or requests, dress codes for video conferencing, timeliness etc).
How productivity is tracked and goals are assigned.
Building a remote culture starts with intentionality. Focus first on the culture itself, then find ways to enable and support it using tools and technology.
Equipment & Software
The next step is to source the right equipment and software that connect employees to clients and each other and enable remote work to happen. Your workstack will vary depending on the size of your team and the work you're doing. However, most remote companies share a few common pieces of infrastructure:
Video conferencing software, such as Microsoft Teams or Zoom.
Project management software to stay on top of tasks and assignments.
Cloud-based CRM for client interactions.
Shared folders, such as Google Drive or Dropbox for file sharing.
Email for basic communications.
Chat apps like Slack for conversations and community.
There's also the matter of choosing physical hardware and equipment to support remote workers. Some companies choose to give their workers a stipend to buy equipment, such as a desk, laptop, and chair. Others may require employees to provide their own setup.
For companies that require heavy use of a particular software or activity, such as video conferencing, you may consider providing dedicated devices to facilitate these activities. For instance, Neat devices are designed to facilitate video calls and improve call quality. They intentionally block out background noise without the use of a separate app. They also limit the camera's field of vision to eliminate distractions on screen, such as when another person enters the room. Neat cameras follow the user around the room, allowing them to stand, stretch, and walk during a call and not be confined to their chair. Plus, integrated Neat devices eliminate the need for users to invest in separate devices, speakers, microphones, and web cameras. All of these things come in a neat, tidy package that's purpose-built for video conferencing.
Intentional features like these can create a better work-from-home experience while promoting better communication and collaboration with co-workers and clients.
Remote Work Policies and Processes
In a remote business, you don't have the benefit of seeing your employees working each day. This means you'll need a high level of trust to ensure they're capable and can get the job done on time. To create this trust, it's important to create a set of guidelines, policies, and processes that set the right expectations for how your business should operate.
Some policies and guidelines you'll want to create include:
An attendance policy (including how to go about using sick/vacation time).
Expected working hours.
Guidelines on how to manage projects and deadlines.
Communication policies (including acceptable response times, unacceptable language, tone guidelines, and the preferred communication channel for specific use cases).
Dress codes for video calls.
Meeting participation and etiquette.
Periodic check-ins.
Timekeeping.
How to name, store, share and access files.
How to handle company assets.
You might come up with more policies as new needs or challenges arise. It's better to be overly clear than not clear enough. Good policies help to create accountability and give your team members some concrete direction for their work.
Training and Development
From an employee perspective, career growth is often valued right up there with flexible work-life balance and robust benefits. More than two-thirds of employees say they would spend their career with an employer that provides upskilling and reskilling initiatives. And nearly half of employees want to further develop their skills but don't know where to start.
Ongoing employee training and development matter just as much in a virtual setting as it does in a physical office. When starting a remote business, make sure that training and development remain top of mind.
Make it a practice to ask employees what they'd like to learn and what knowledge gaps they might be experiencing in their jobs. Carve out dedicated time on a monthly or quarterly basis for teams to learn and grow. The more capable and skilled they become, the more it benefits your company.
4 Tips for Running a Business Remotely
Learning how to start a virtual business is just the beginning. You also need to keep your business up and running as you grow your team. Here are some helpful tips that will take you to the next level:
1. Document and Share Your Remote Processes
Just as physical companies have employee handbooks with all of their processes documented, remote companies should do the same. Creating written records and SOPs of all of your processes, workflows, and guidelines give your employees something they can refer back to. It also helps to shorten the training learning curve, as new employees can guide themselves and start contributing.
Leave no stone unturned. There's no such things as being too meta, especially since your remote workers don't have someone right beside them to lead the way.
2. Check In Frequently with Employees
It's often too easy for remote employees to feel isolated at work. They don't have the benefit of water cooler meetings and impromptu lunch dates or happy hours with coworkers. Social opportunities are fewer and farther between. While remote workers often love the flexibility of working from home, they also want to feel like they're making a real difference and not just going through the motions of their work.
To remedy this, make sure you're checking in with each employee on a regular basis. These can be informal one-to-one check-ins or structured conversations. Offer feedback on their work. Give them a chance to ask questions. Make sure they feel comfortable and empowered to do their job. Communication is one of the greatest drivers of employee retention.
3. Find Creative Ways to Connect Your Team
Leaders aren't the only ones that need to check in with employees on a regular basis. It's just as important for team members to feel supported and seen by their peers. Find creative ways to keep your team connected. For instance, you might hold weekly social meetings or virtual happy hours where you talk about anything but work.
Or, think outside the box with remote team building ideas. Play games together, like a virtual escape room where people can participate from home. Do remote wine tastings by sending a bottle of wine to each employee, then choosing a date and time for everyone to try it "together." A little creativity can go a long way in bringing your team together and building a strong remote network.
4. Learn From Others Who Are Running a Business Remotely
There's no one that understands the struggles of running a business remotely than other people who are also running a business remotely. Take advantage of the rise in remote work to connect with people just like you. Learn from each other by sharing ideas and talking about your struggles. Don't hold back, as you never know how you might help each other — and your company ultimately benefits from your openness.
How Neat Can Help with Starting a Remote Business
Running a remote business is becoming more of the norm rather than the exception. It's more widely accepted by employees and clients alike. Now that credibility isn't as much of a factor, it's time to shift your focus to making remote work work for you.
Starting a remote company means setting up your people for success from the start. The equipment you choose to facilitate work has a lot to do with this, as it helps to guide your process development, support your culture, and make other decisions on how to run your business.
At Neat, we're supporting remote and hybrid companies with purpose-built solutions for better face-to-face communication and collaboration. Explore Neat devices to learn more.
Sources:
Virtual businesses take off: How to start a fully remote business. U.S. Chamber of commerce.
4 easy steps to start a remote business. The Crazy Egg.
Starting, growing and managing a fully remote business. Indeed.
Building and reinforcing a sustainable remote work culture. Git Lab.