Striving to Make Zoom Video Meetings the Best they Can Be
Norma Lovhaugen, Mar 24, 2021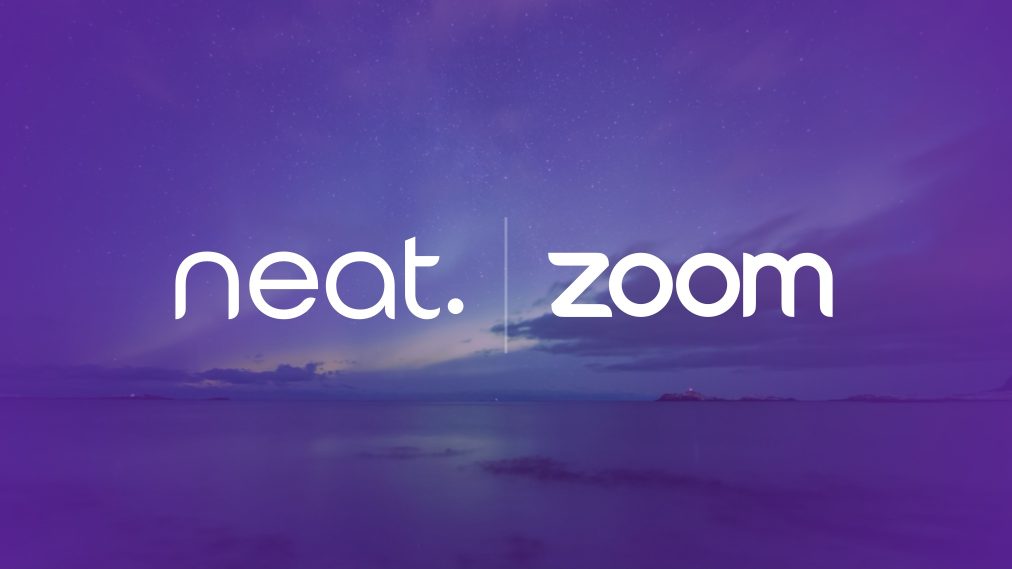 Neat's primary focus is to provide people with dynamic meeting experiences in the workplace, classroom and home.
As we mentioned before in our recent Excel at One Thing blog, focusing on a singular task and doing it well is the most effective way of achieving your goals, no matter how big or small.
From the moment Neat was founded back in February 2019, our primary focus has been to make the meeting experience the best it can be. By delivering simpler, more intelligent and safer meeting experiences with faster, more reliable and engaging video communications tools, Neat is leading the charge in video smart room technology for Zoom meeting spaces.
Now that we're on the cusp of seeing a certain percentage of employees returning to the office and students back to school while the rest remain remote, Neat's mission is more relevant than ever. This dedication to having one solitary focus has led to us recently designing and developing future-oriented Zoom supported features such as Neat Symmetry, Neat Sense and Neat Bubble. Three remarkable Neat capabilities intended to help people smoothly navigate today's new hybrid working and learning environments.
New and unique breakthroughs
Our patent-pending Neat Symmetry enables your remote teammates to see everyone in the meeting room equally up close, regardless of who's speaking. It combines advanced AI with a high-resolution sensor to zoom in and individually auto frame each in-room participant, instinctively following them if they shift positions, stand up or move around. As a result, everyone's always seen and heard, and those who are remote get the most natural feeling yet of being physically in the same room with everyone else.
Also patent-pending is Neat Bubble. Suppressing any unwanted background noise outside of the camera view, Neat Bubble allows you to clearly hear what anyone says, even if they're sitting or standing far back in the room. If people are within sight, you'll be able to grasp everything they're saying without being distracted. In other words, what you see is what you hear!
Finally, for the well-being of everyone in the meeting room or classroom is Neat Sense. If you choose to activate it, you can get accurate real-time room analytics on the Zoom dashboard for healthier, safer, more cost-effective meeting spaces and classrooms. Neat Sense lets you manage and monitor air quality, humidity, CO2 and Volatile Organic Compounds (VOCs are organic chemicals, odors, scents, etc.), along with the number of people in the room, ambient noise and lighting conditions.
Paving the way forward
Neat's partnership with Zoom is paving the way for a hybrid approach to smart workspaces where everyone feels included, engaged, connected, inspired and safe. Our goal from the very start has been to ensure Zoom customers enjoy the most outstanding Zoom Rooms experience imaginable. Therefore, each day we continuously aim to innovate new and powerful collaboration devices intended to spark maximum creativity and peace of mind in your teams, wherever they come together. Be it from home, at the office, classroom or indoor physical activity area.
Despite a global pandemic, government shutdowns, and all the speculation about digital culture, tools and strategies, Neat's commitment to delivering remarkable experiences to any space where a meeting might happen hasn't changed. Our sole focus on facilitating the office and classroom of tomorrow, now, is what continuously drives Neat forward as we strive to make Zoom video meetings the best they can be.
To learn more about Neat devices and how they can help your business or school be better prepared for hybrid working or learning, visit us at neat.no. We offer worldwide shipping and can deliver in just a few days.