HAVI Reaps the Rewards of Neat's Cutting-Edge Approach
Hayley Cannon, Sep 14, 2023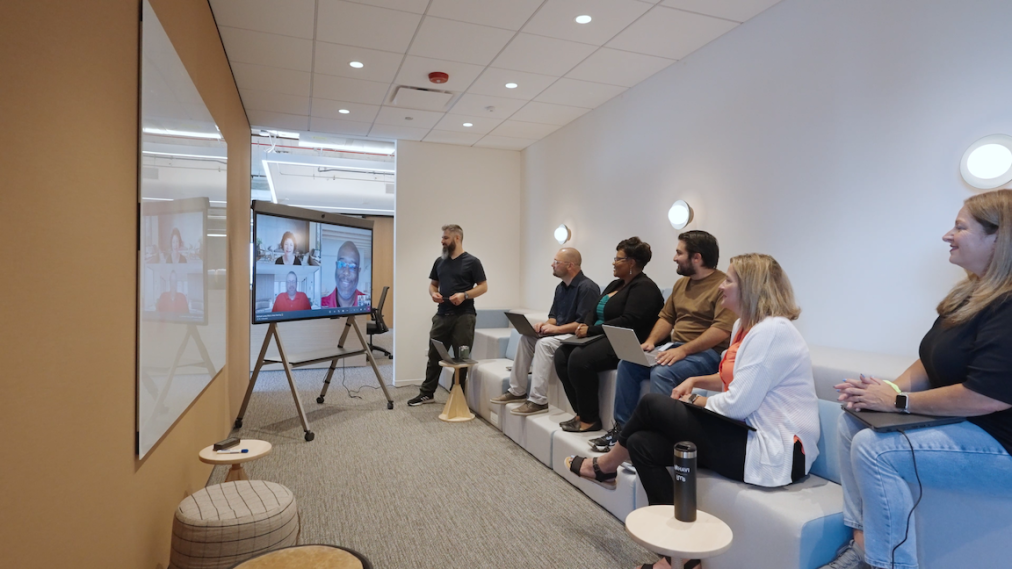 Introducing HAVI, a global entity founded in 1974 with over 10,000 employees and over 100 locations worldwide. At its core, it innovates, delivers, and manages supply chain and marketing services for some of the world's largest, most complex brands, taking restaurant and retail supply chains to the next level. Part logistics leader, part marketing agency, HAVI uses powerful digital analytics to serve over 300 customer brands. Today, HAVI operates under 3 business units: HAVI Supply Chain, tms, and Stanley. They also manufacture products like lunch boxes, flasks, and even McDonald's Happy Meal toys.
Unparalleled category expertise like this relies on excellent communication, so it follows that HAVI was an early adopter of video collaboration, investing more heavily in this medium as early as 2017. In 2018, HAVI made a huge push for its workforce to embrace Microsoft Teams, and in 2019, it made the decision to remove physical phones. From here, they upgraded their conference rooms, adopting Microsoft Teams Rooms, and gradually, the organization began adopting hybrid working. By 2022 HAVI had discovered Neat and today promotes a hybrid-first philosophy globally. Employees in North America are 100% hybrid, with about a third visiting the office in person each week. These same employees love their Neat devices. So, without further ado, let's dive in and explore the benefits they enjoy.
New kid on the block
When Mike Abraham, HAVI's Sr. Director of Global Technology Transformation, saw a blog post about Neat becoming Microsoft's newest Partner in the MTR space, it impressed him enough to start our journey together.
We need a partner that is using cutting-edge technology and is ahead of the curve for our new Global Headquarters that is opening in 2023 in Chicago. I like what I see about Neat so far.

Mike Abraham, May 2022
It just works
When Jason Epstein, HAVI's Director of Global Technical Delivery, saw Neat devices for the first time, he was amazed at how simple and fast they are to set up.
The device was plugged in, up and running within 10 seconds. I couldn't believe it. Wow. We'd been searching for something that just worked. This was it!

Jason Epstein
Jason believes that people shouldn't have to be trained for hours to be proficient at video conferencing. Neat devices are designed to be easy to use and intuitive for all, not just tech-minded folk, and so HAVI invested in Neat Bar Pros, Neat Pads, and Neat Boards – which they use as a mobile video collaboration solution across four office floors. Feedback from users highlighted a number of other incredible benefits: the native Microsoft Teams experience, One Touch Join, and the integrated experience of using Neat Pads as room schedulers.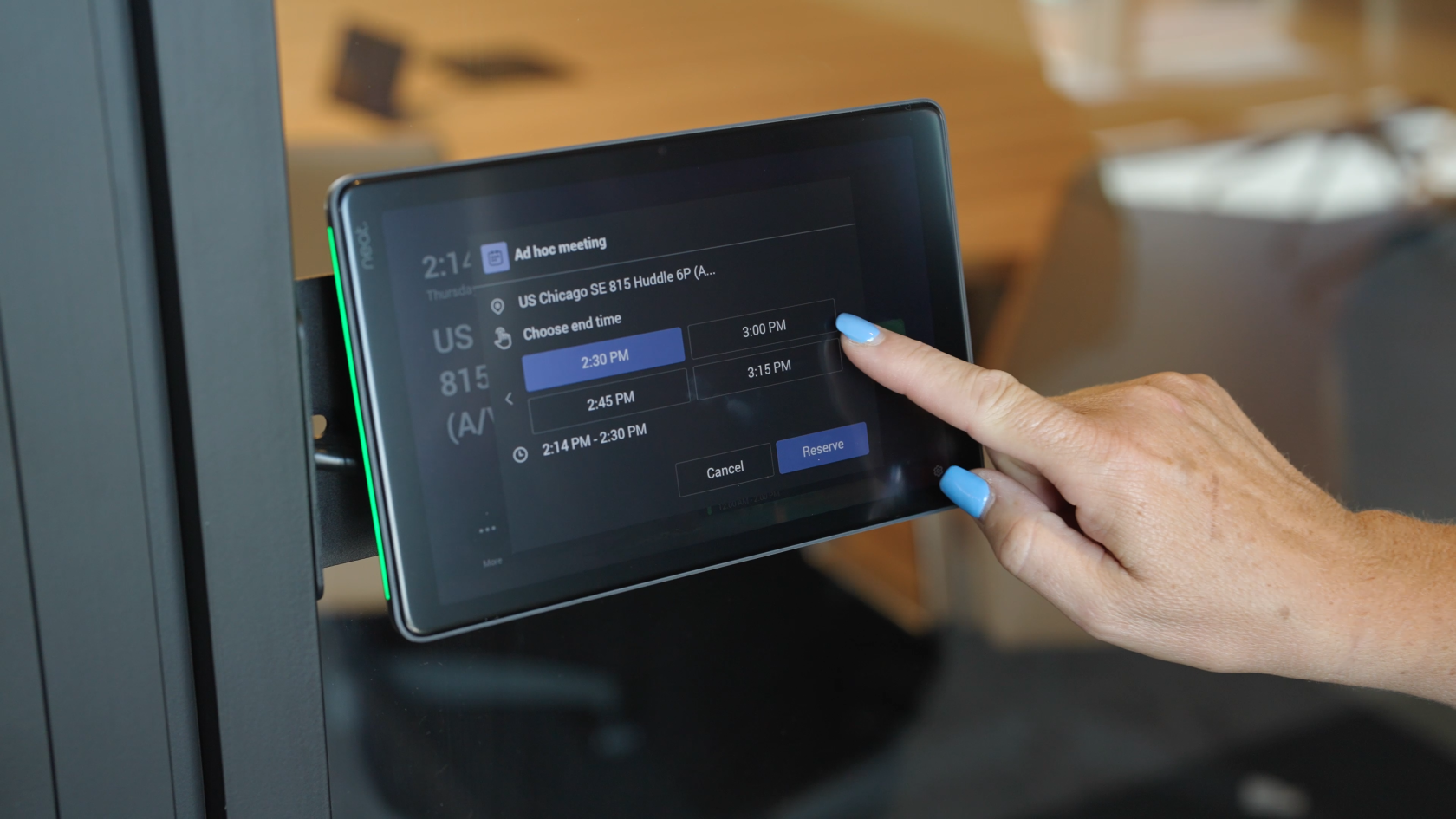 Hybrid meetings beyond compare
HAVI also chose Neat because our devices deliver a truly superior online meeting experience. For instance, with Neat Audio Processing, two people can speak simultaneously, and neither one of their voices will sound muffled, meaning anyone can pitch in a comment during lively debates without their voice being clipped or muted. HAVI also highlighted our noise suppression as being a key benefit.
As our new Global HQ is in an urban environment, reducing background noise was a critical requirement and Neat delivered.

Jason Epstein
Neat Symmetry also plays a vital role in the end-user experience. This patented feature presents everyone in the meeting room equally close, whether sitting, standing, or moving around – which helps participants engage in a more natural, free-flowing conversation. You can quickly switch to group framing, too, to give remote attendees a stronger sense of who is in the meeting room together and enhance the collaboration between them. HAVI loves these flexible points of view.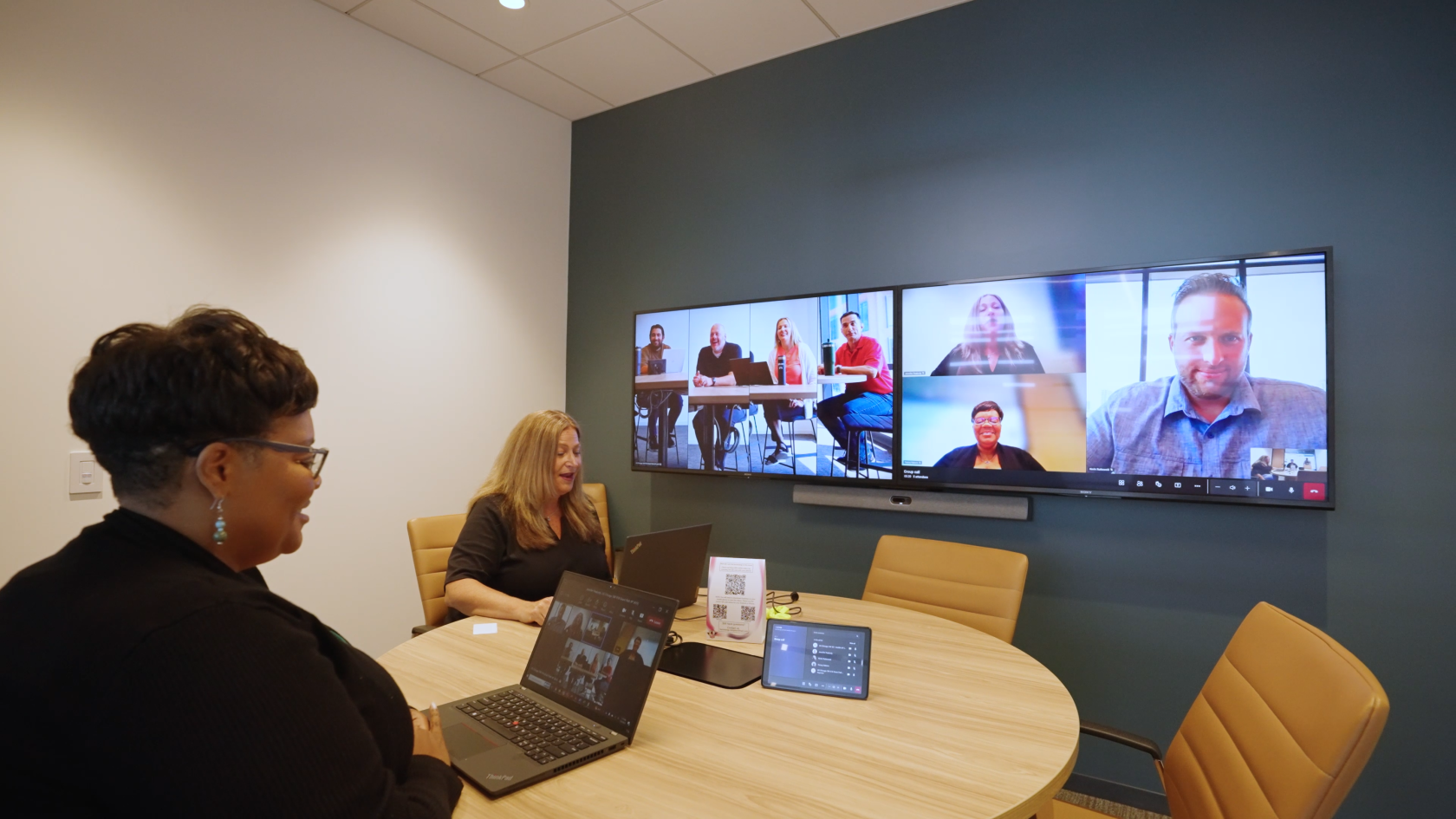 Rapid response for all our spaces
HAVI has created a range of meeting spaces to serve many different needs. Their office today is less about individual workspace and more about creativity and collaboration. They have one and two-person booths for quiet concentration and four to eight-person rooms for hybrid team meetings. Larger specialty rooms include dedicated spaces for training, plus a kitchen area with couches for more casual gatherings and town halls. Since deploying Neat devices across these spaces, HAVI loves the simplicity of dealing with fewer manufacturers.
HAVI and Neat have a strong partnership. Our meeting spaces use cutting-edge technology and are well supported. When we need assistance from Neat, they are there to help, every time.

Mike Abraham
The simplicity of the meeting spaces using technology from one manufacturer and one platform has eased support demands considerably.

Jason Epstein
From this place of confidence, HAVI is interested in exploring Neat's new innovations – Neat Board 50, Center, and Pulse' – to see how they might complement their functional and forward-thinking setup.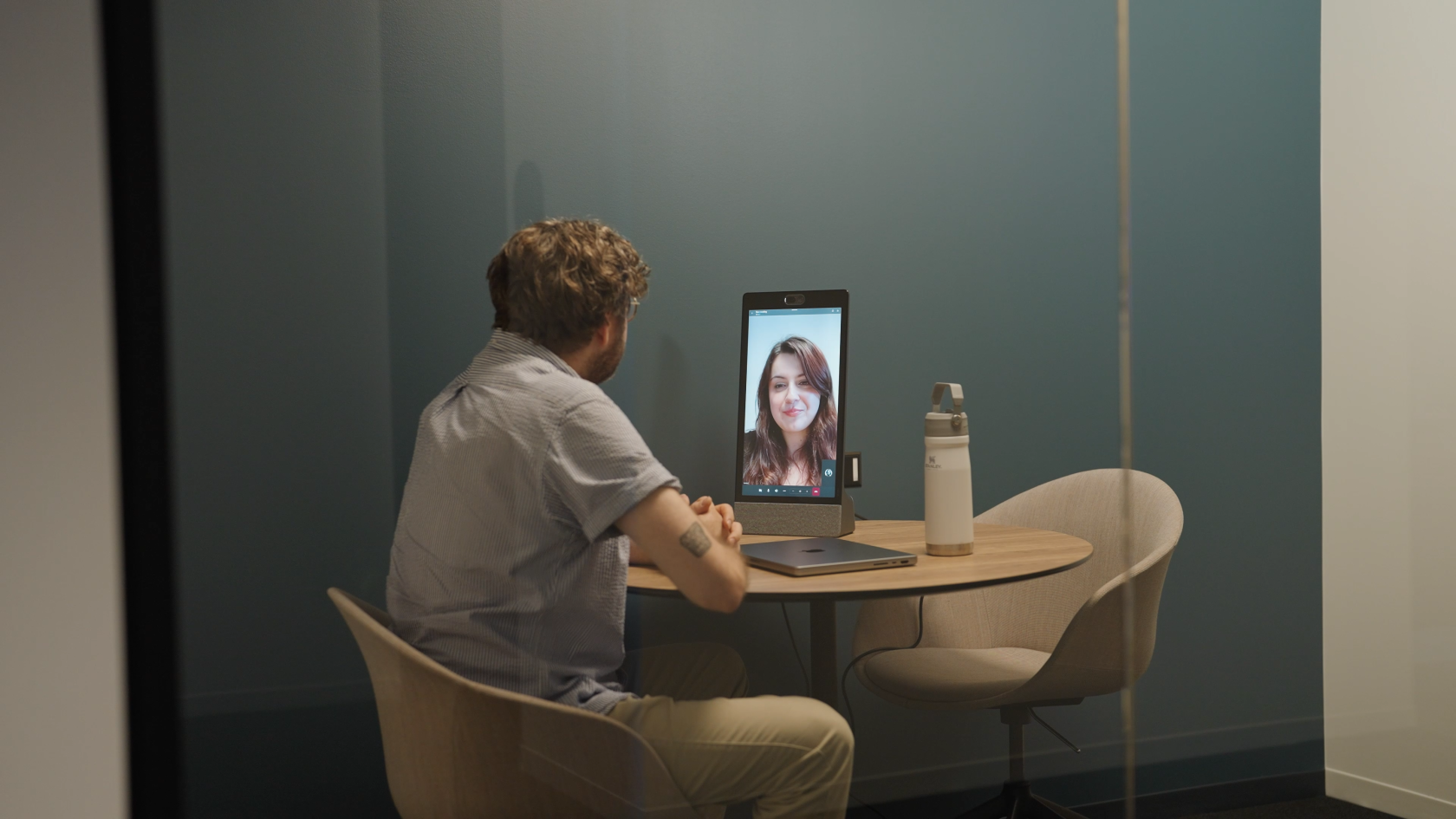 Words of wisdom for IT teams
When tasked with transforming HAVI's video communication technology, HAVI's passionate team set themselves an interesting goal. They wanted to bring meeting equity to the office and WFH experience, to honor how their workers had invested in their home offices since the rise of the hybrid workstyle, and to provide them with the office experience they deserved. Comfort and style were factors (HAVI loves their height-adjustable desks!), but genuinely, hybrid video collaboration technology was at the core of the offering. Known-name brands could provide products but not necessarily 'solutions,' so it was time to venture into uncharted territory.
I'd never heard of Neat before, but we tried you anyway. It could be seen as a risk going all in with newbies, but to achieve the result we wanted, that's what we had to do. It paid off.

Mike Abraham
So, if you're an IT professional responsible for delivering high-quality video solutions for the company you work for, HAVI's advice is don't be afraid to try new things.
To find out more about any of Neat's devices, visit neat.no/devices.
Further info
Coolest offices in Chicago 2023: Crain's list
HAVI Named One of Crain's Chicago Coolest Offices 2023