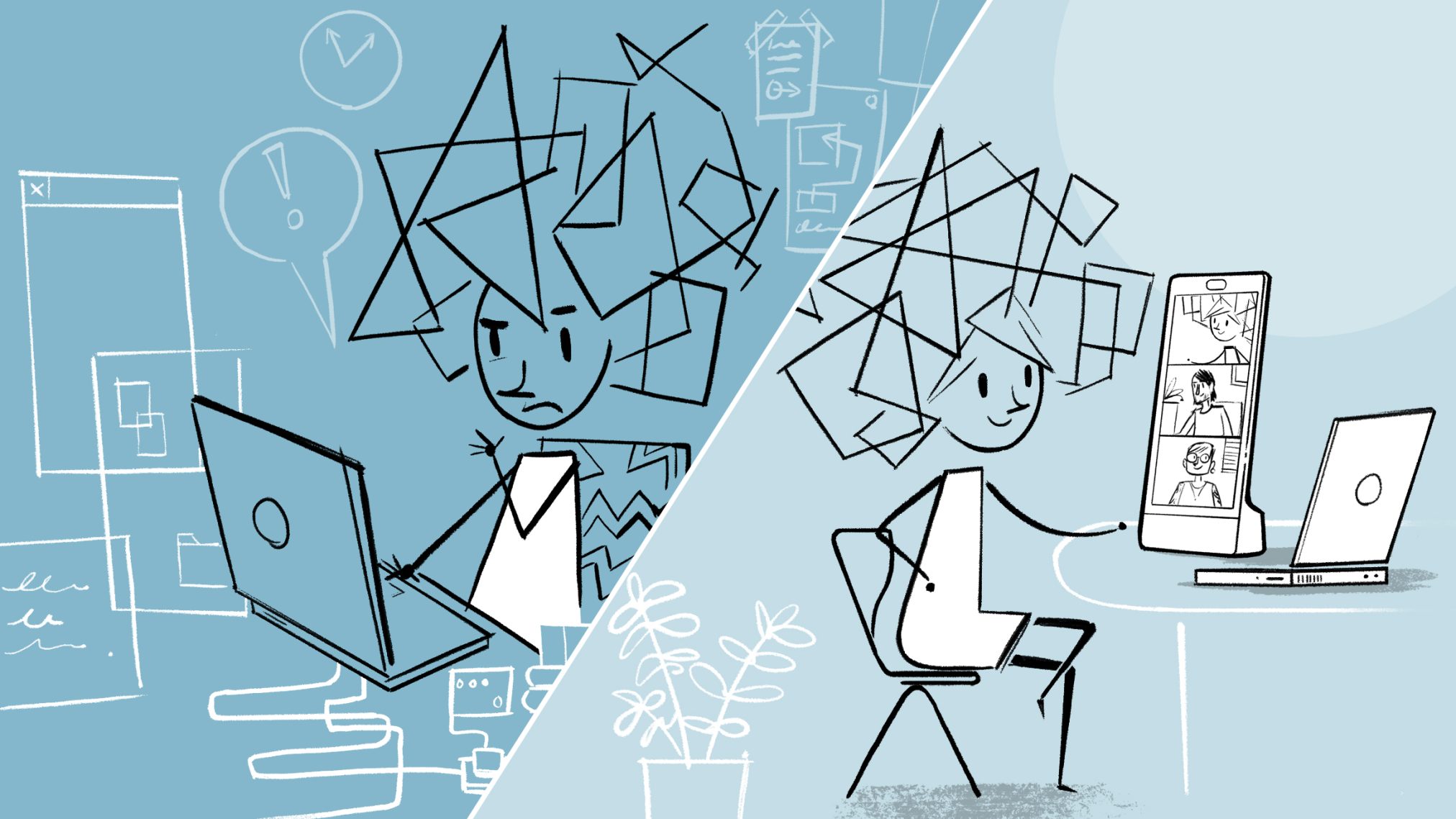 Our first-of-its-kind, three-times award-winning, portrait-oriented video device, Neat Frame, is a highly flexible personal desktop tool ideal for home working, focus pods, hot desking and other adaptable working environments.
Neat Frame is an industry-defining, next-generation game-changer. Or, as we love to say, 'FRAME CHANGER!' It's a brilliant personal video device for pairing with your laptop or desktop computer, whether at home, in your executive office, focus pods, or for hot desking – even for deploying as a virtual receptionist. Whatever the scenario, Neat Frame offers a completely equal meeting experience for everyone inside and outside the office, elegantly residing in the smallest of spaces, thanks to its slimline form (a mere 8.75 inches across and 4.38 inches deep).
Among its many delightful controls and features, Neat Frame enables you to sign into your Zoom or Microsoft Teams account and sync your calendar, contacts and phone number. It lets you quickly jump into a video meeting or use it as a phone and has an incredibly simple plug-in-and-play setup. All you need is power and Wi-Fi. Plus, with an integrated handle at the back of the device, you can swiftly move it from one area to another if you need more privacy, then be back up and running just as fast. Moreover, its interactive 15.6-inch full HD multi-touch screen empowers you to get creative with annotations and whiteboarding.
Besides providing outstanding picture quality, like no other video device currently on the market, its 4x digital zoom wide-angle camera is at eye level. So, unlike your laptop or a traditional webcam, it frames you perfectly, making video meetings feel much more natural and engaging. Click on the button below and see for yourself in our third Chloe and Pete story, 'Chloe Discovers How Neat Frame Enables You to Enjoy Less Cluttered, Higher-Quality Meetings.'
%slide_no%
of
%slide_total%
Chloe Discovers
How Neat Frame Enables You to Enjoy Less Cluttered, Higher-Quality Meetings.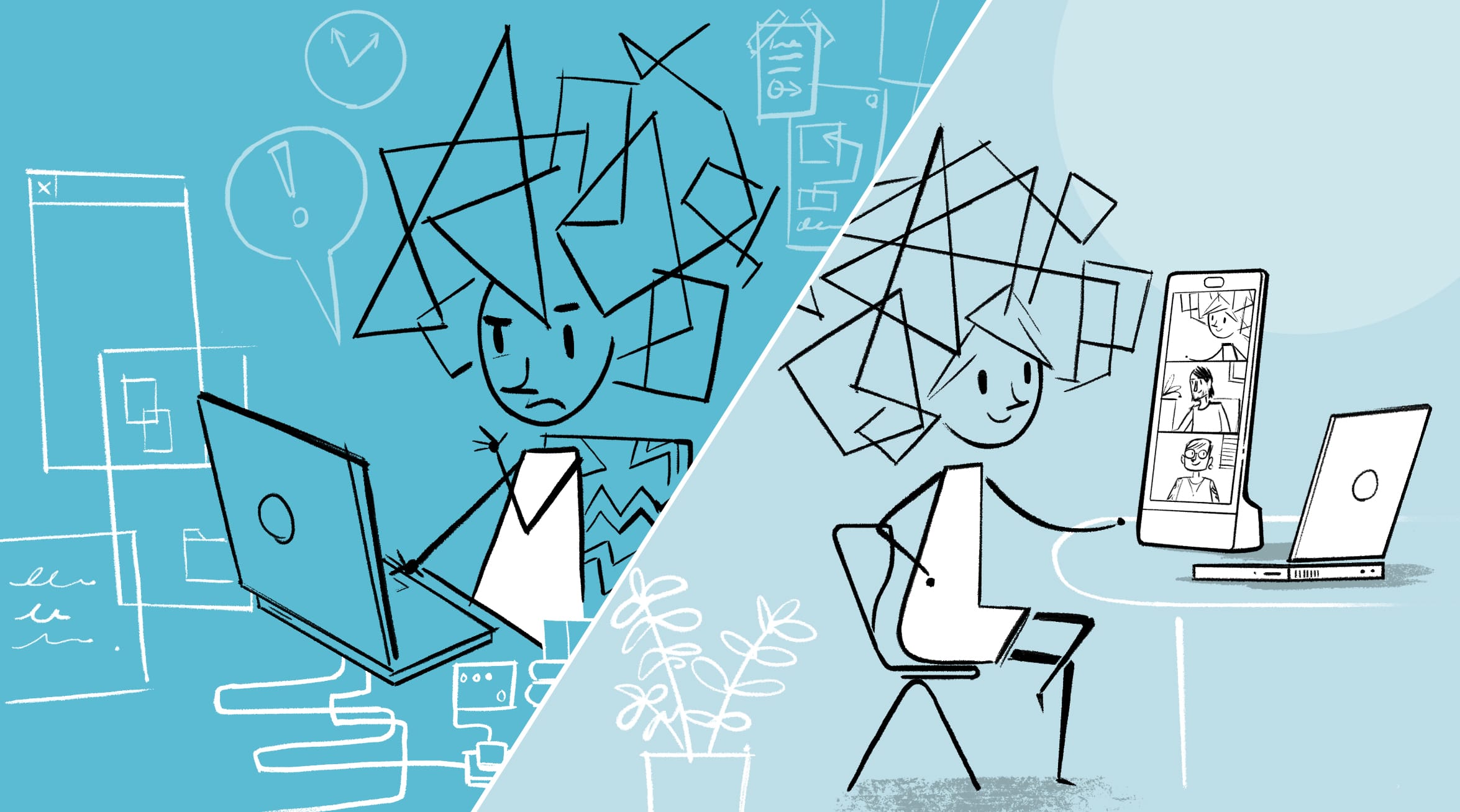 %slide_no%
of
%slide_total%
Before discovering Neat Frame through Neat Pete, Chloe used her laptop for all her video meetings. Unfortunately, as shown in the above image, her meeting experiences were pretty grim.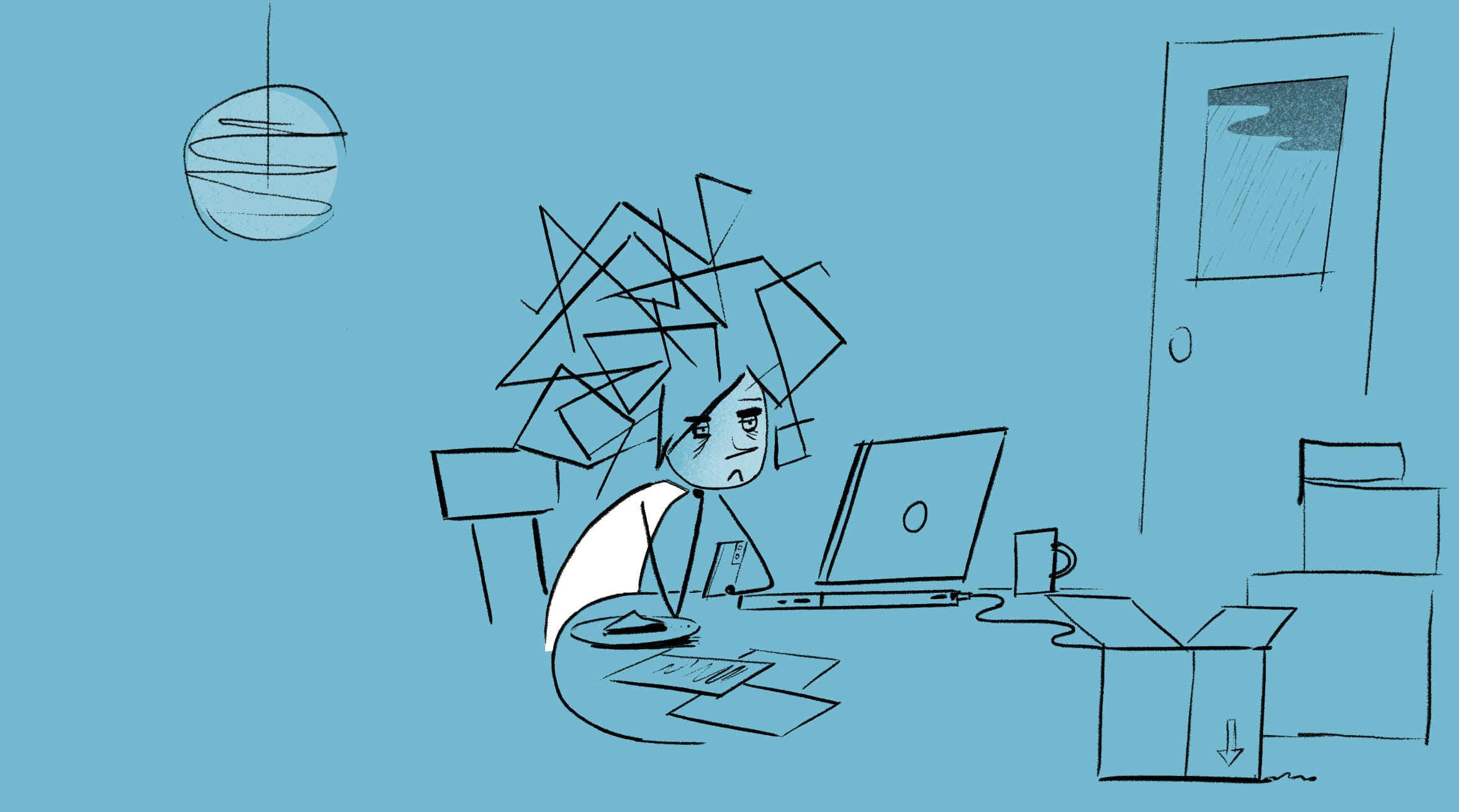 %slide_no%
of
%slide_total%
Besides its average audio and picture quality, the webcam on her laptop presented Chloe at an unflattering angle, making her feel anxious and uncomfortable.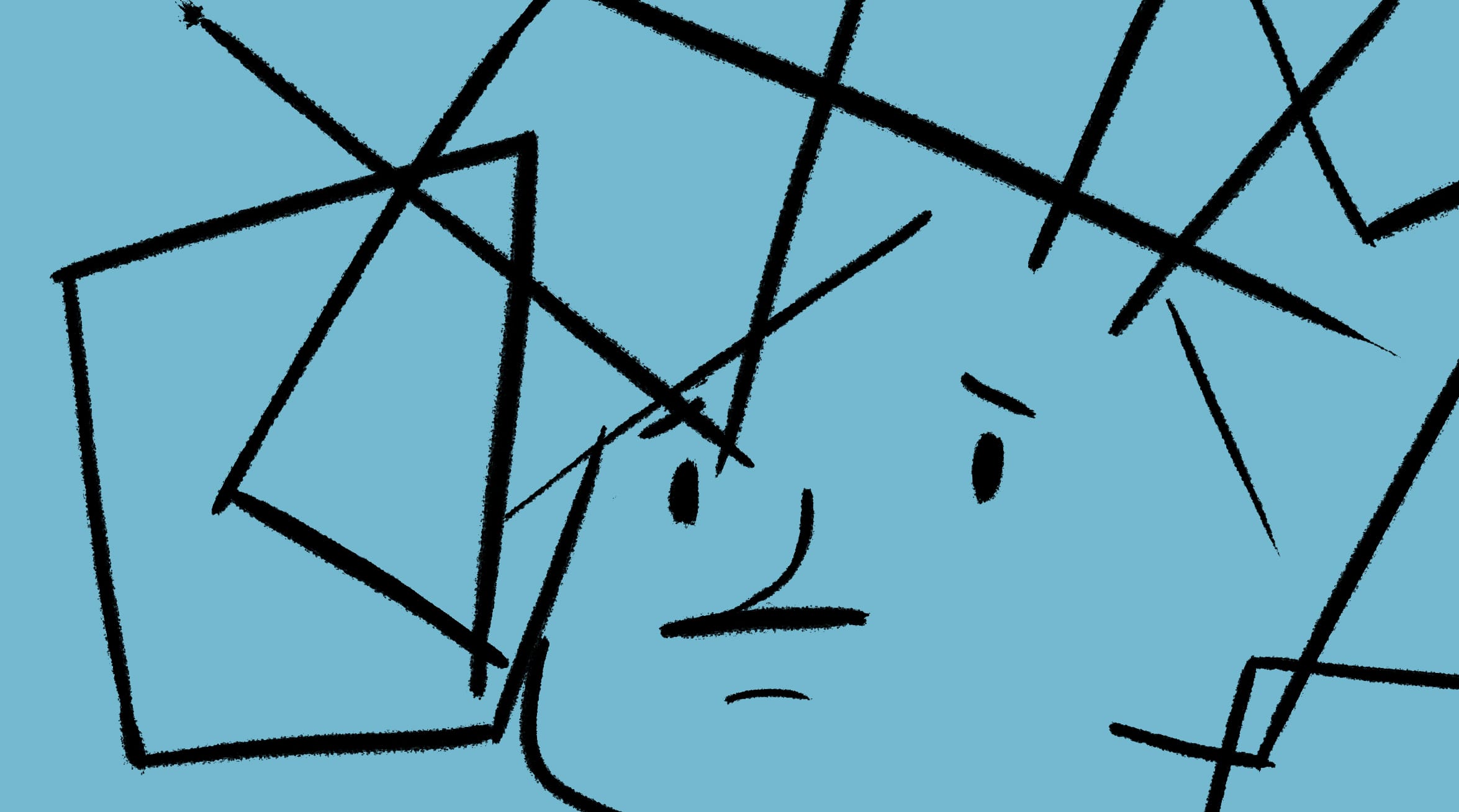 %slide_no%
of
%slide_total%
Not only that, but whenever she needed to read out a document to her team from her laptop or reference something, she had to shuffle various windows around to find the correct one, breaking her concentration and making her feel flustered.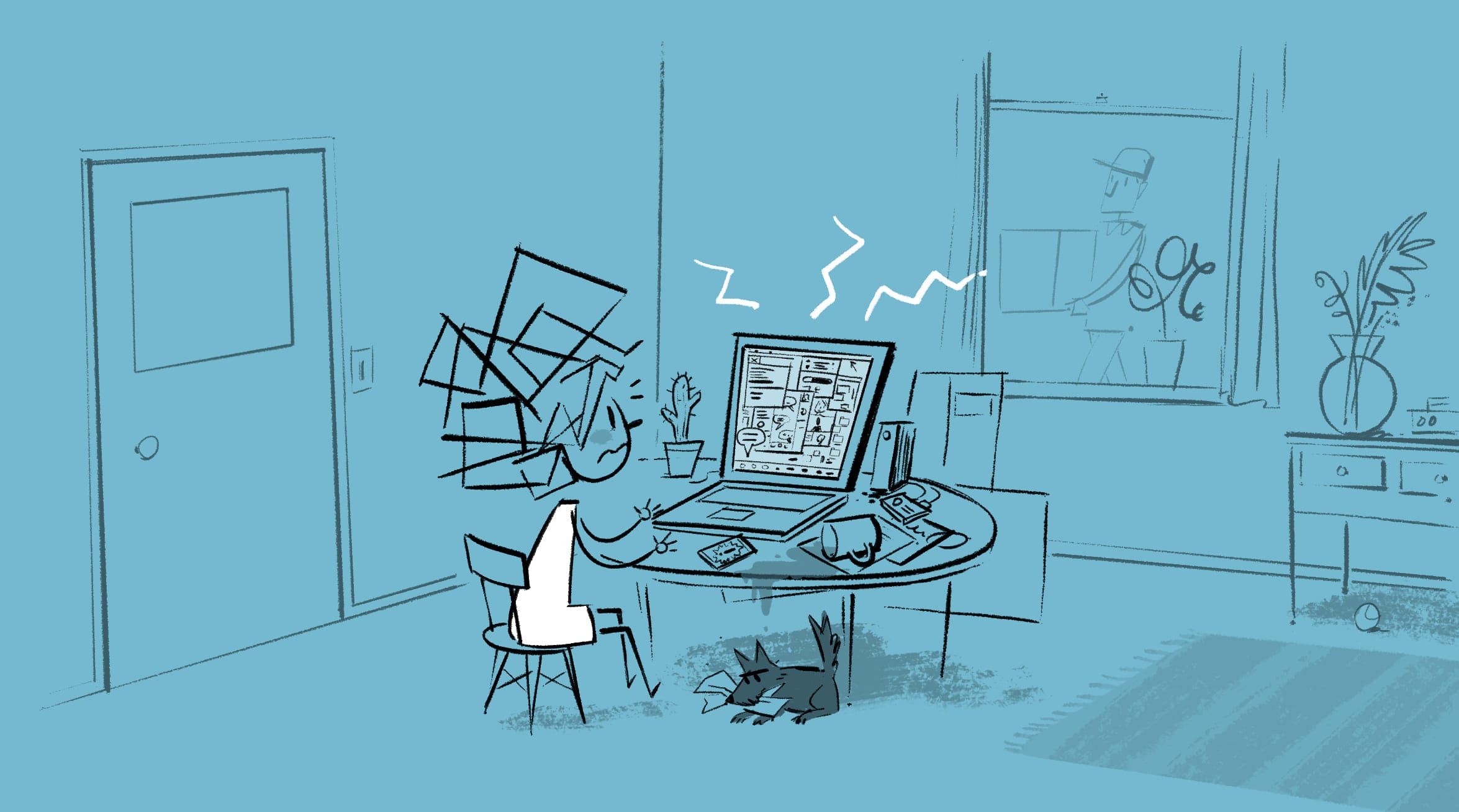 %slide_no%
of
%slide_total%
Then the copy she was reading either partly or fully obscured her teammates in her meeting window, making it hard for Chloe to remain focused as she could barely see them or lost sight of everyone altogether. To put it bluntly, her meetings were a right old muddle.
%slide_no%
of
%slide_total%
But now, Neat Frame has completely liberated her laptop. With Neat's pioneering portrait-oriented video device to her left and her laptop to the right, Chloe can easily read or glance at anything she wants on her laptop screen while maintaining eye contact with her team on the call.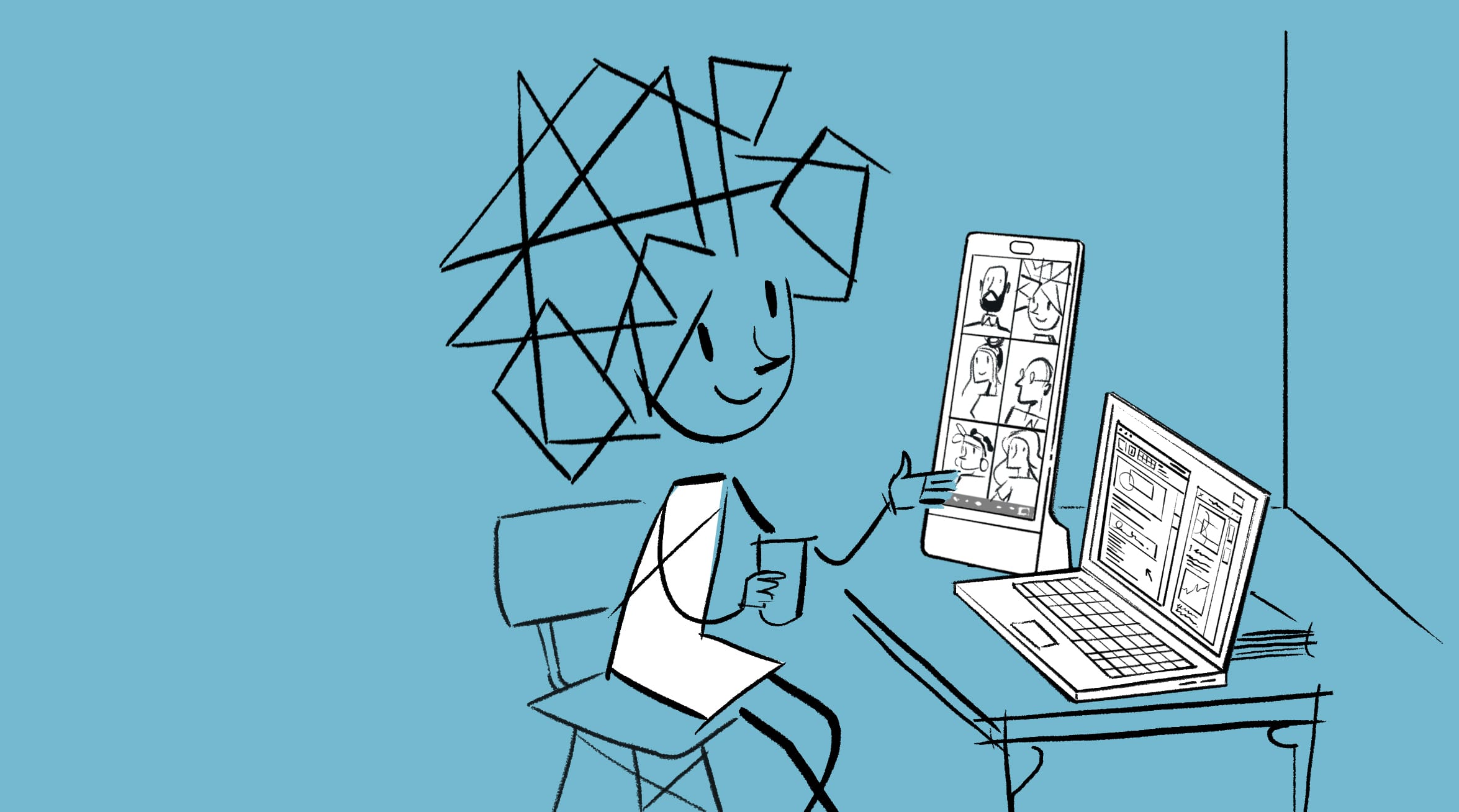 %slide_no%
of
%slide_total%
Moreover, because Neat Frame's camera is at eye level, Chloe's teammates no longer see her at an odd angle. She doesn't see herself from a bizarre angle, either. Neat Frame presents Chloe in her best light, helping her feel calm and composed.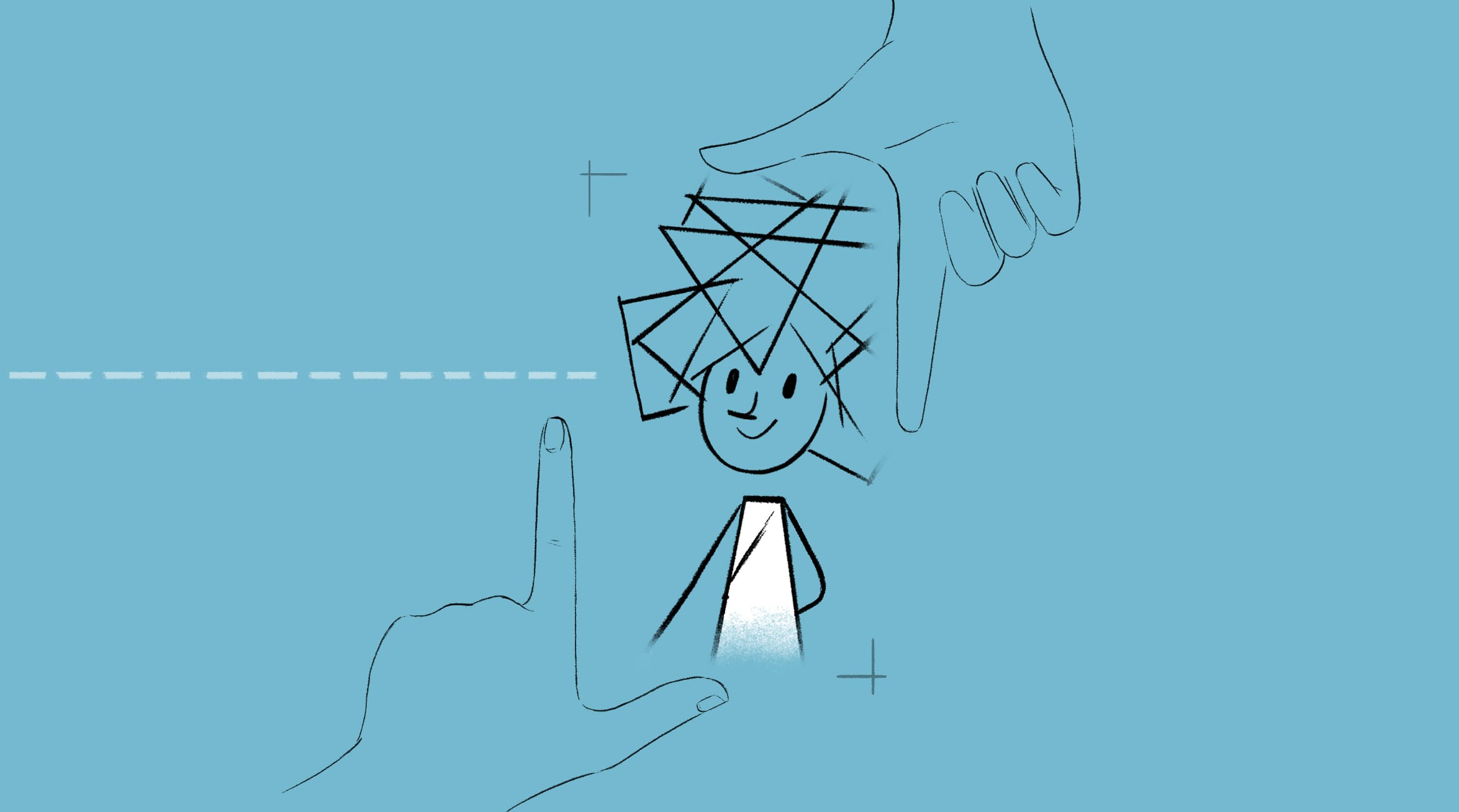 %slide_no%
of
%slide_total%
Neat Frame's integrated handle at the back of the device means Chloe can also quickly move it to another space if there are too many disruptions in the room. Because of its slimline form (a mere 8.75 inches across and 4.38 inches deep), Neat Frame fits almost anywhere. And we mean almost anywhere!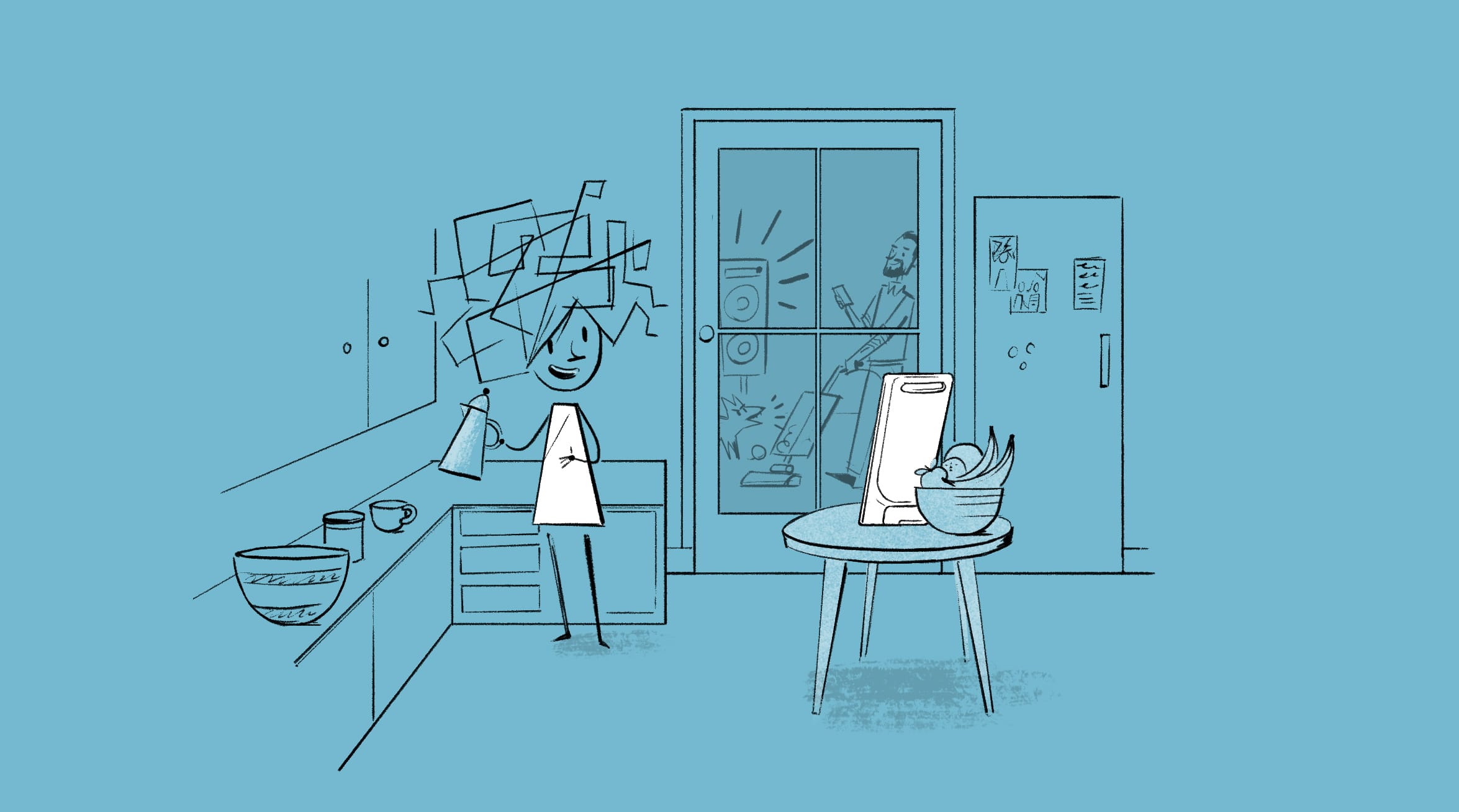 %slide_no%
of
%slide_total%
Plus, the audio quality is simply superb. Compared to Chloe's laptop, it's nigh on symphonic – sounding richer and more immersive. With Neat Frame, Chloe can now catch every nuance of the conversation. So much so that it almost feels like her in-office teammates are in the room with her.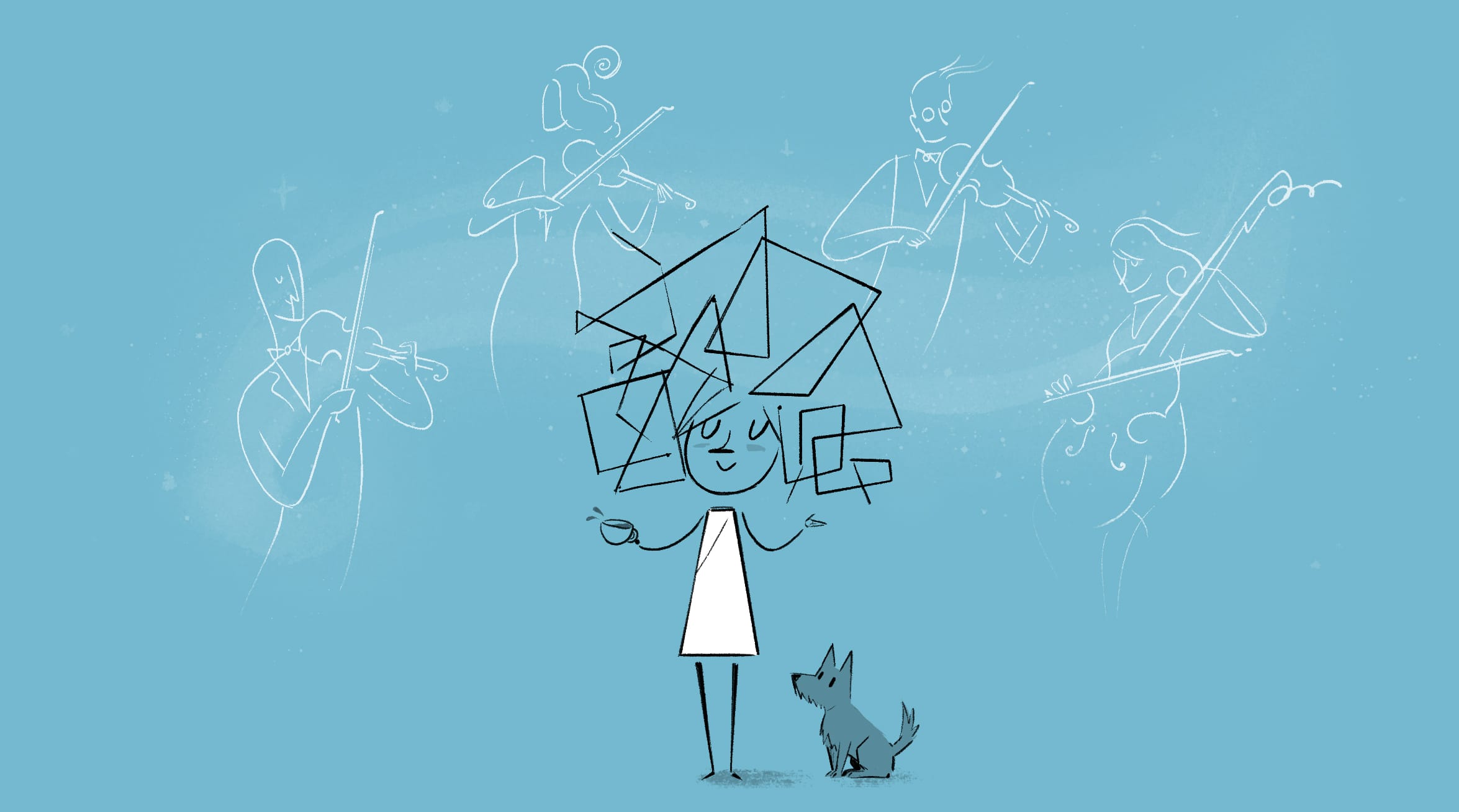 %slide_no%
of
%slide_total%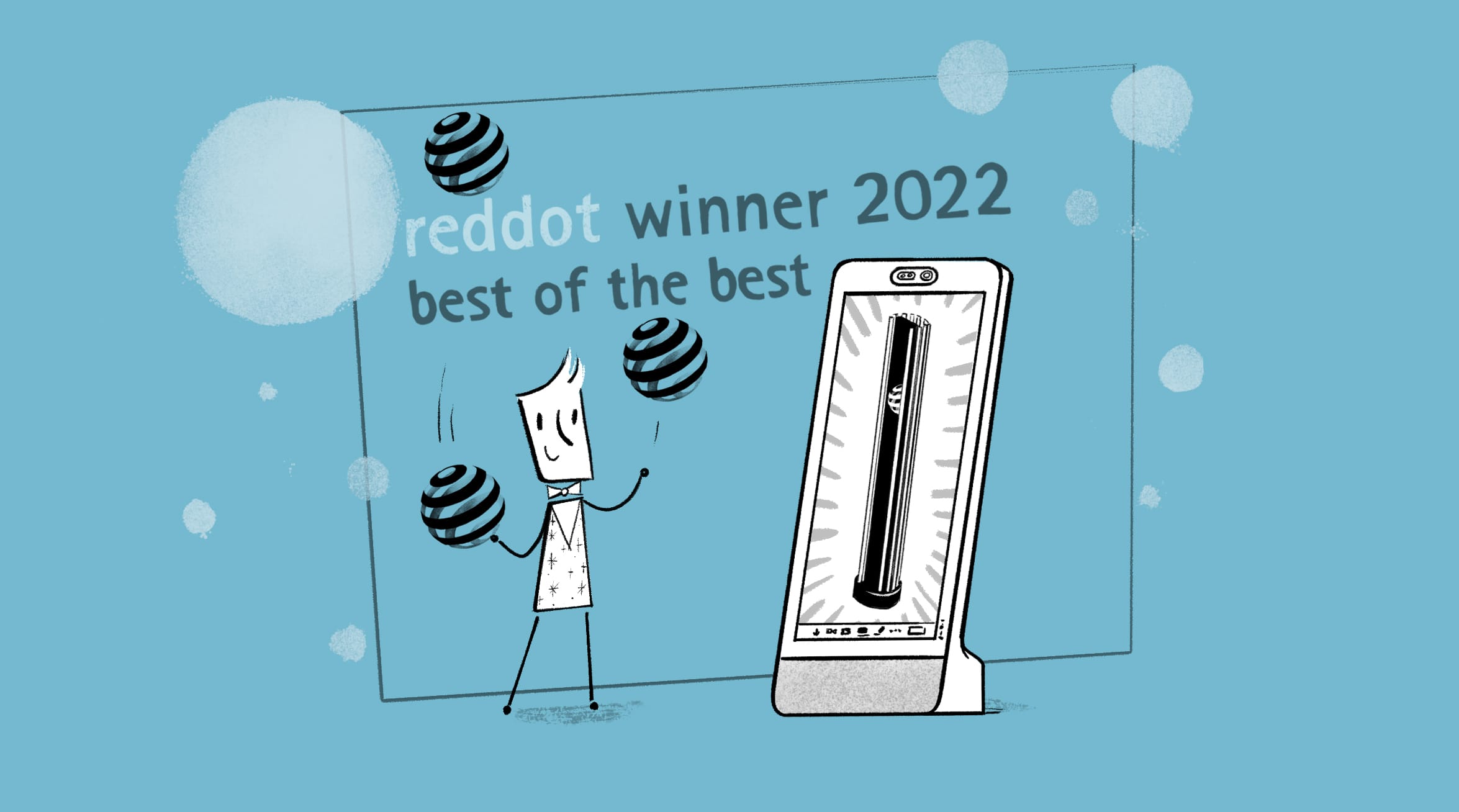 %slide_no%
of
%slide_total%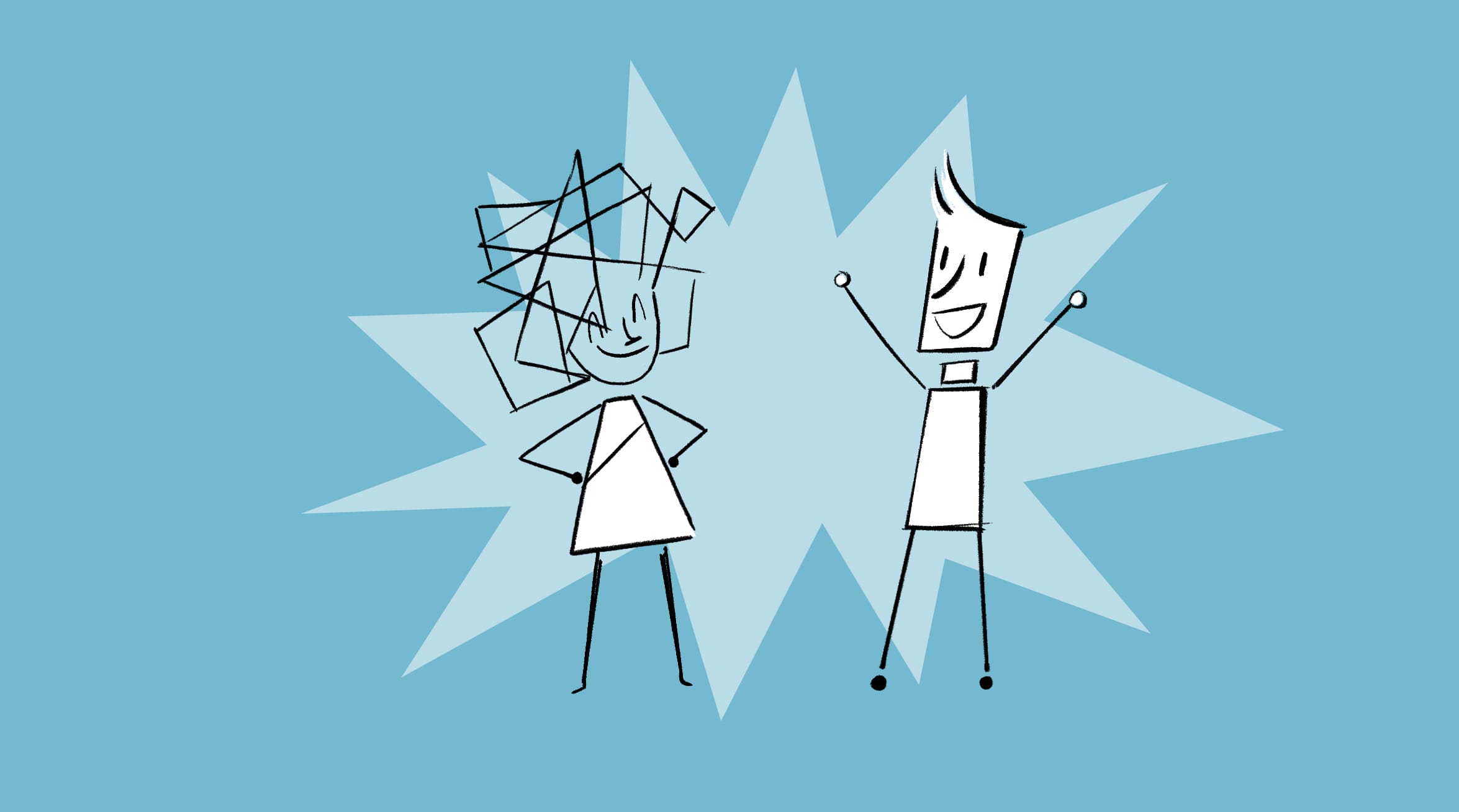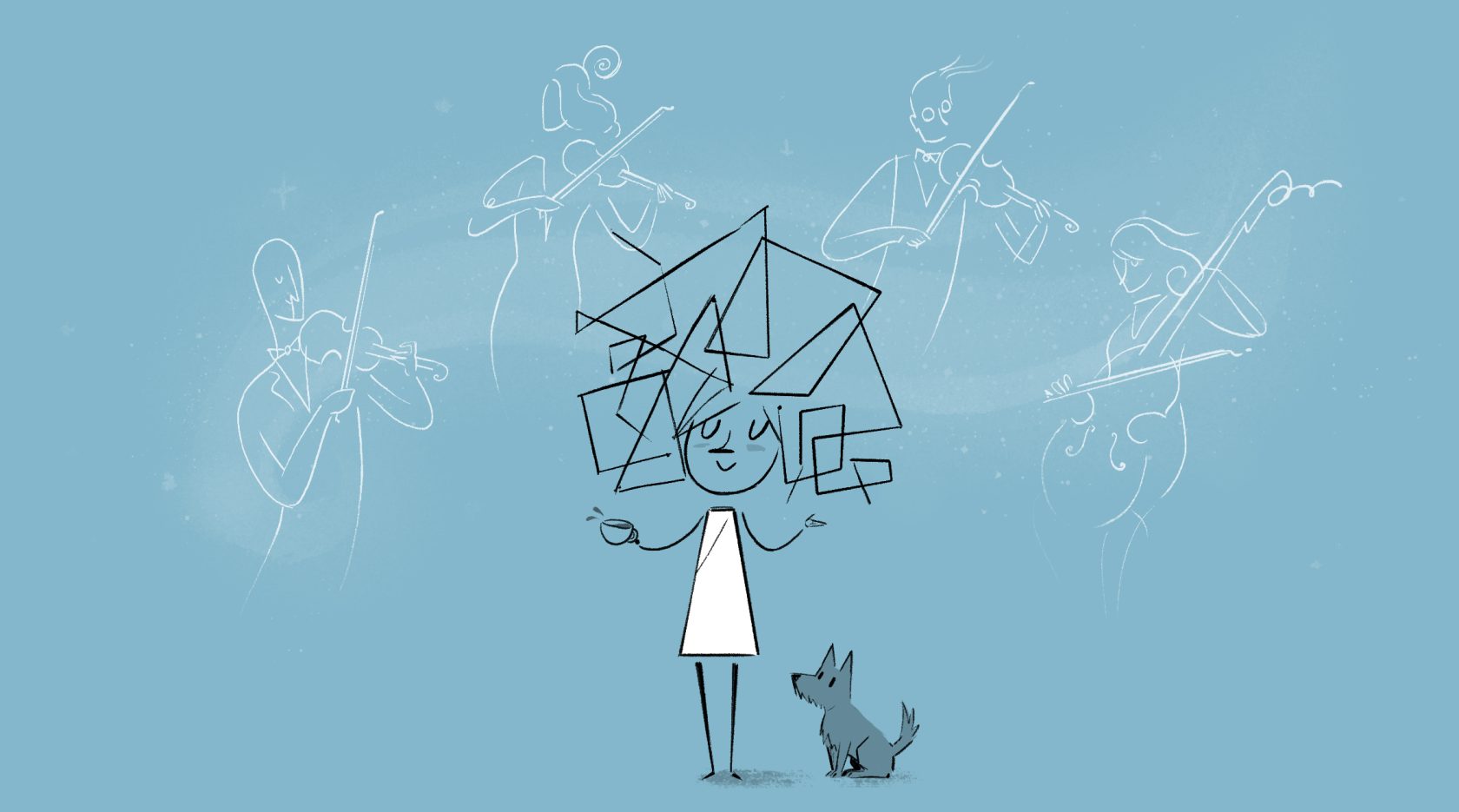 Liberate your laptop
Like Chloe, you'll be able to liberate your laptop. So, no more juggling various content windows around when you're trying to locate, read or reference a document while obscuring your teammates in your video meeting window. That means less stress and, even better, maintaining continuous eye contact with everyone for uninterrupted focus. As a result, you'll feel calmer and better composed.

Neat Frame's powerful 3x mic array, tweeter and subwoofer provide incredible audio output too. Hence, no more straining your ears through your laptop's limited-capacity speakers. Instead, you'll hear everyone on your hybrid team loud and clear, wherever they are – almost as if they're in the room with you – yes, Neat Frame's audio output really is something else. Still, Neat Frame also supports Bluetooth, so you can use headphones to avoid disturbing others around you in spaces such as open-plan office environments.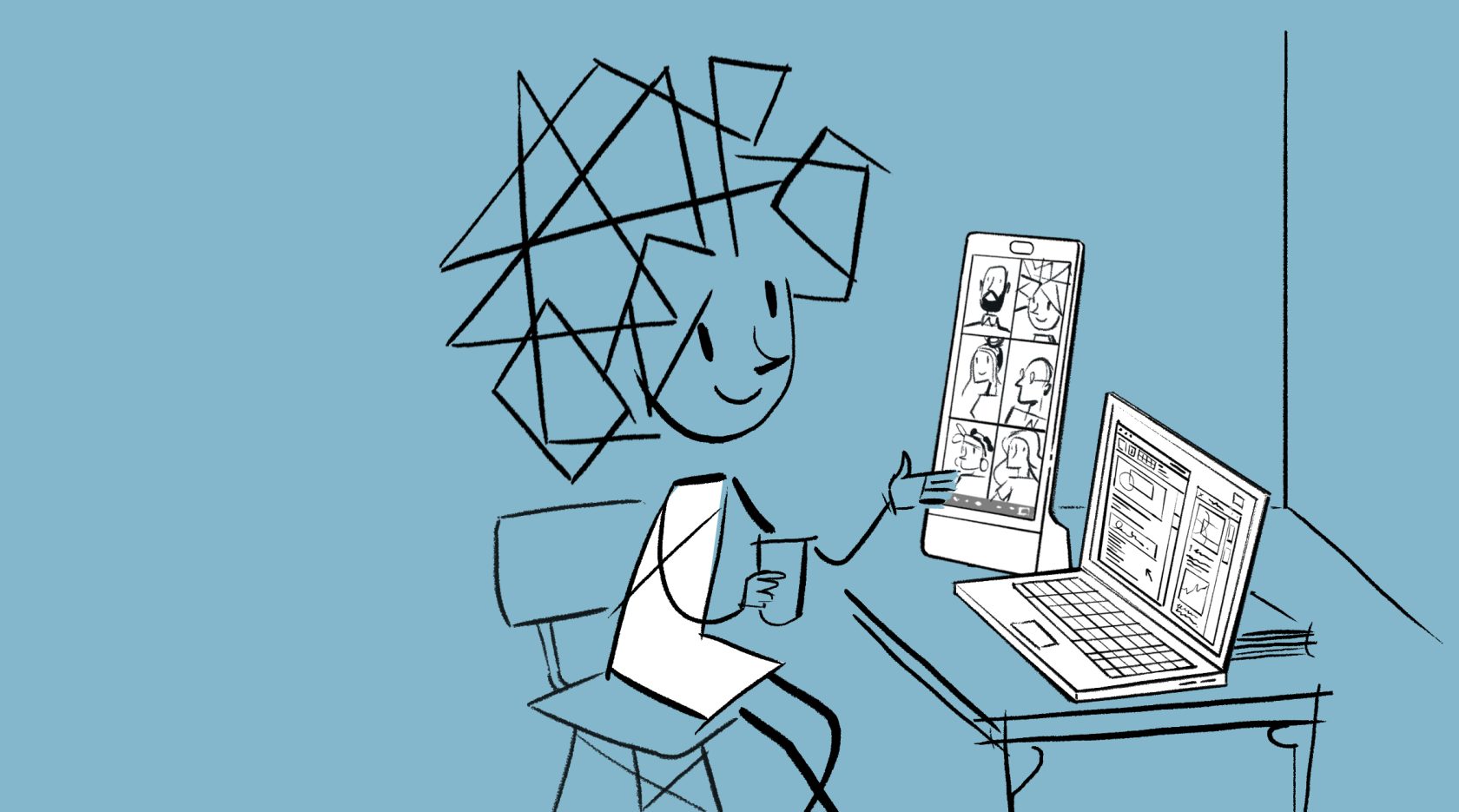 Hot desking hero
Talking of open-plan office environments and the like, if you need a hot desking hero (it's Chloe and Pete's go-to-device when hot desking at the office), then look no further. Neat Frame gives you fantastic flexibility, offering a beautiful way to meet on video throughout any shared or reservable desk space where people repeatedly rotate in and out of the office from home or anywhere in-between.
As mentioned, thanks to Neat Frame's understated presence and diminutive footprint, it's perfect for just about any size meeting space, even those micro booths and private alcoves cropping up in more and more offices these days. However, it's a device that makes a big impression. Indeed, the jury at this year's Japanese GOOD DESIGN AWARD 2022 thought so, bestowing us with yet another Neat Frame accolade to add to our two Red Dot Design Award 2022 wins: Neat Frame won in the Smart Product category and secured a Red Dot: Best of the Best 2022.
Find out how Chloe's experiencing an award-winning frame changer by diving into our third Chloe Discovers eGuide series story. Not forgetting our two other Chloe Discovers stories, Meet Complex Chloe and Neat Pete and Chloe Welcomes a New Reality, in case you missed them. Stay tuned for more!

Finally, for further info on how you can use or what you can do on Neat Frame with Zoom or Microsoft Teams, visit www.neat.no. Better still, book a demo.