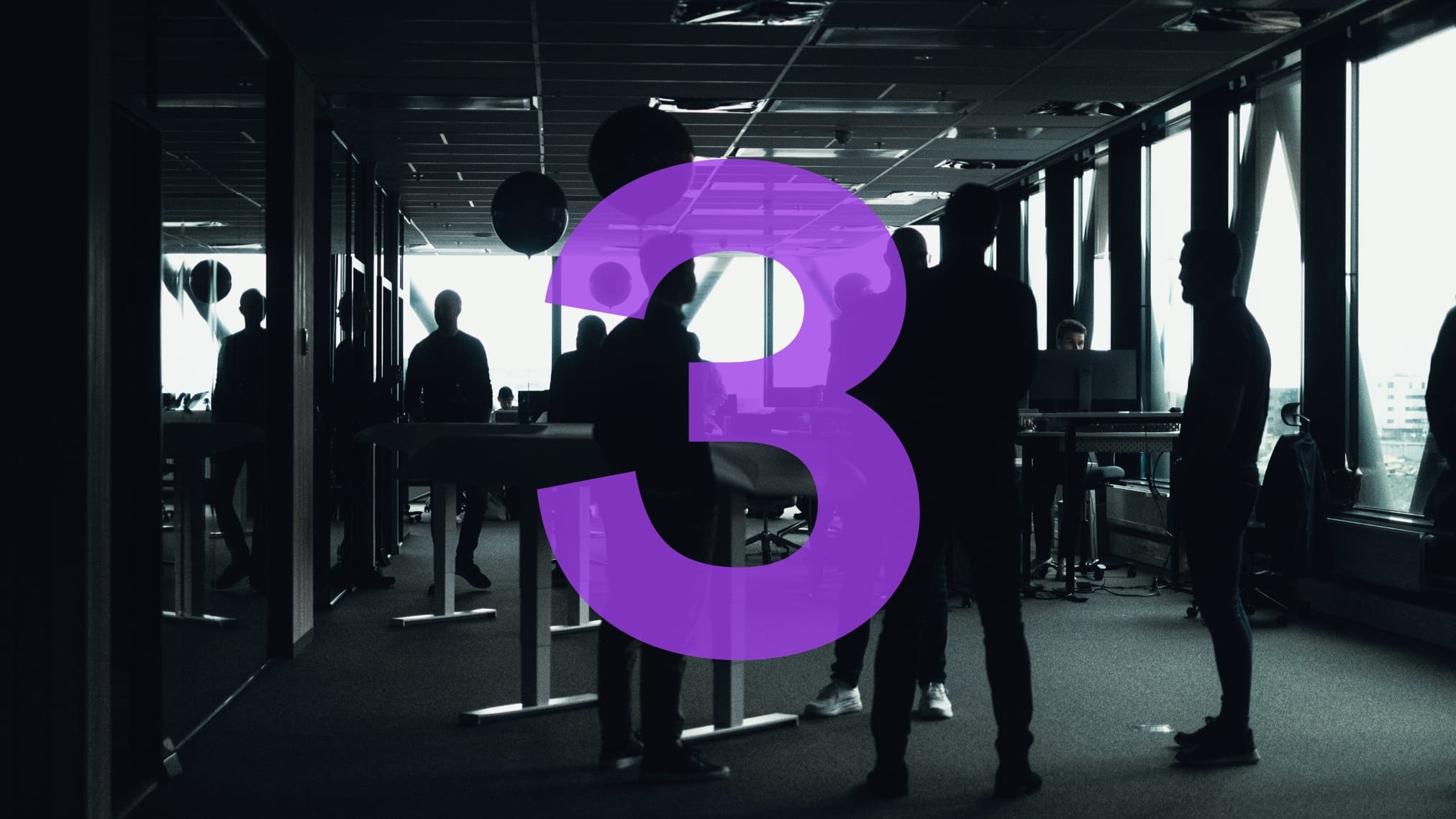 Wow! What a ride so far. From small beginnings, to Neat now celebrating the thousands of customers unlocking the true potential of hybrid working.
Well what do you know, it's been three years since we first unveiled Neat back at Zoomtopia 2019. We knew from the start there was untapped potential in virtual meetings and in the power of video to bring people together. What we didn't know, was just how rapidly the world was about to turn to remote and hybrid working. Or that we'd have thousands of customers globally, using Neat devices to support their businesses today.
For many companies, flexible working is now the norm. In fact 74% of U.S. companies are already following, or planning to implement, a permanent hybrid work model. For many of those companies, their journey to flexible working started off as a real challenge (jeez, that's an understatement.) Not equipped with the right technology, online meetings felt like a far cry from the 'real thing'. But it was precisely this challenge that led these companies to search for a solution, and in doing so, discover Neat. We couldn't be more grateful that they did. We wouldn't be where we are today without our fabulous and loyal customers.
Of course we could never celebrate our three year evolution, without also tipping our cap to our alliance partners Zoom and Microsoft. Neat's journey began with our Zoom partnership and a joint vision of hardware and software coming together, to truly make the most of the Zoom Rooms meeting experience. We set about turning that vision into a reality. It took 9 months, 1,821 meetings, and 171,633 meeting minutes, most of which were minutes spent on Zoom. When we launched Neat three years ago, the reception from Zoom customers confirmed that we were on the right path towards delivering on that vision.
As our journey continued, we joined forces with Microsoft to bring Neat experiences to Microsoft Teams customers. In just a few short months, working together with our friends at Microsoft we certified Neat Bar, Neat Board and Neat Pad. Last week we were delighted to announce the certification of both Neat Bar Pro and Neat Frame. This means that the entire Neat portfolio is certified for Microsoft Teams! It's so exciting to see the many ways Neat devices are expanding the Microsoft Teams experience, particularly in ways that integrate the productivity workflow on Neat Frame.
Last week we were delighted to announce the certification of both Neat Bar Pro and Neat Frame. This means that the entire Neat portfolio is certified for Microsoft Teams!
Can a company launch, scale and achieve success working remotely in three years? Yes, we're our own best case study. It's been a joy to see just how big a leap forward you can make when software and hardware pioneers play together.
Naturally, we owe much of our success to our talented and hard-working Neaters and our global Channel Partner community. Together with our vast network of distributors and partners, we're helping businesses around the world implement flexible and hybrid workplaces that address the dynamic workstyle of their teams.
To say our journey to this moment has been inspiring, doesn't even come close. We've been fascinated by the countless, creative ways that our customers have deployed Neat devices.
Take lifestyle brand Ikeuchi Organic. They use Neat to create a new way to interface with customers, a premium online experience that mimics a warm and personal in-store trip. This virtual door to Ikeuchi Organic has attracted more than 97% new customers, who feel intimately connected to the product specialists as they freely move around the store showcasing products and answering questions. At the core of this interaction is Neat Symmetry, our patented technology which presents people equally up close, even when they're moving around. It makes the sales experience feel more human, more natural, an important characteristic of the Ikeuchi Organic brand.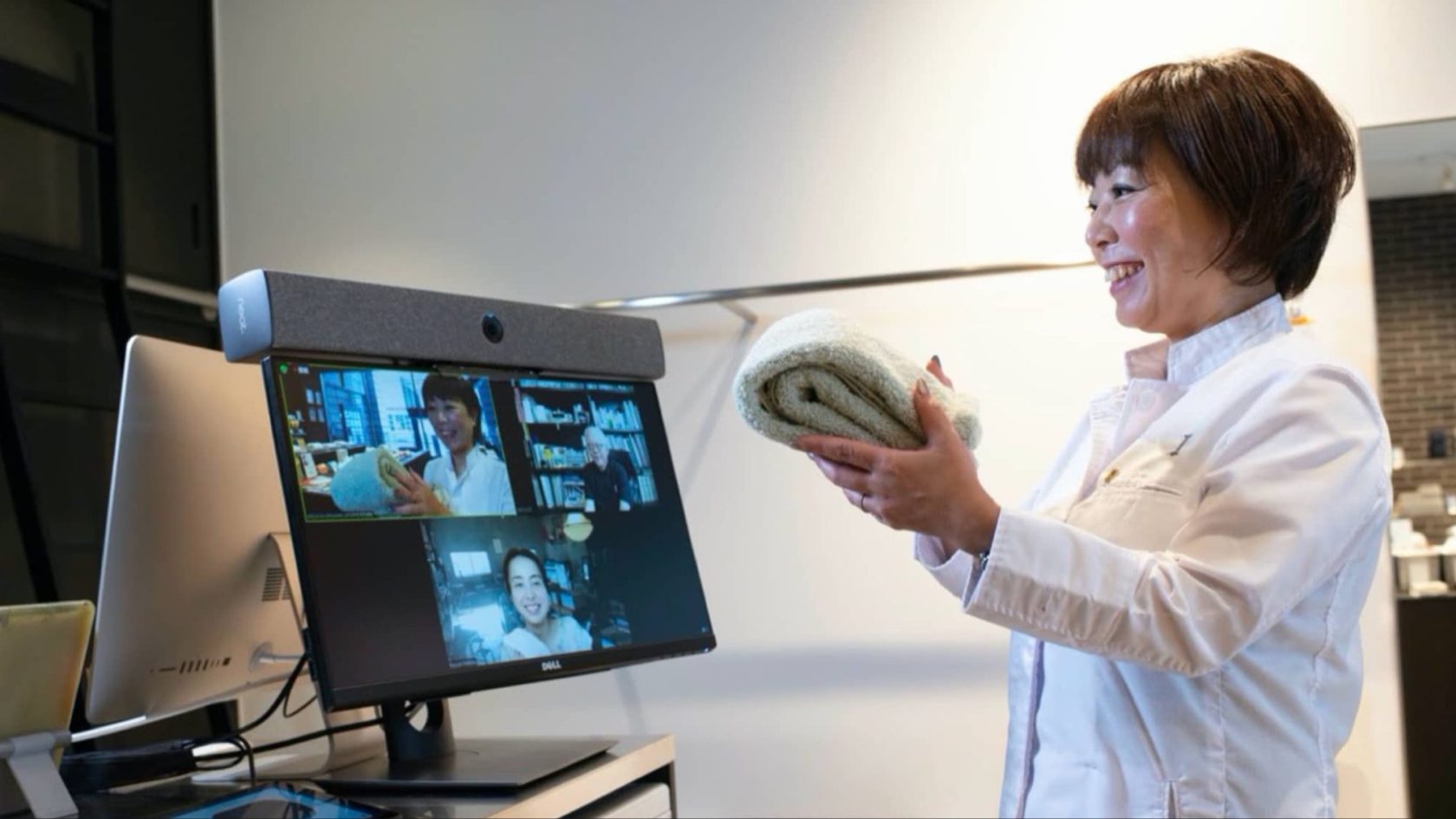 Then there's Spin Master, one of the world's largest children's toy and entertainment companies, with a diverse portfolio of brands including Paw Patrol, GUND, Hatchimals and Rubik's Cube as well as acting as the toy licensee for brands such as Batman, DC Universe, and Dreamworks' Dragons. They use Neat and Zoom across their 30 global offices to collaborate and enjoy the flexibility to move seamlessly between office and remote work. This has enabled them to stay agile and creative as they develop and produce compelling multiplatform content, stories, and endearing characters through their in-house studio and partnerships with outside creators, for distribution to over 160 countries.
There's also Emmelibri, the Italian book distribution and logistics giant. With nearly half of all books being sold in Italy having passed through their warehouses and logistics network, Emmelibri have taken advantage of Neat's simple, all-in-one designs to easily deploy video collaboration across different offices and make it easy for employees to engage over video. They've also deployed Neat Boards in their warehouses, where employees have enjoyed the experience of moving the board around as needed and continuing to work standing up while collaborating.
As we celebrate this anniversary, we couldn't be prouder to have so many trailblazing businesses relying on us to support their collaboration needs. We're grateful to each and every one of our customers for your trust in Neat, and the exciting use-cases you've helped us co-create.
In just a few years, you, our customers, have helped us evolve so much as a company and yet our fundamentals have not changed. We started Neat with a passion to blur the virtual and in-person, to solve real-world challenges, and a commitment to make meetings the very best they can be. Collaborating with our customers and partners has only fueled that passion further. Really, we're just three years young, with so much more to explore and innovate. We'll continually evolve Neat Experiences for our customers, solving new challenges, and anticipating new needs for our customers. What exactly do we have up our sleeve? You'll have to wait and see…
References
30 Essential Hybrid Work Statistics [2022]: The Future Of Work. Zippia