Spin Master Thrives Through COVID-19 and Beyond with Zoom + Neat
Neat, Mar 22, 2021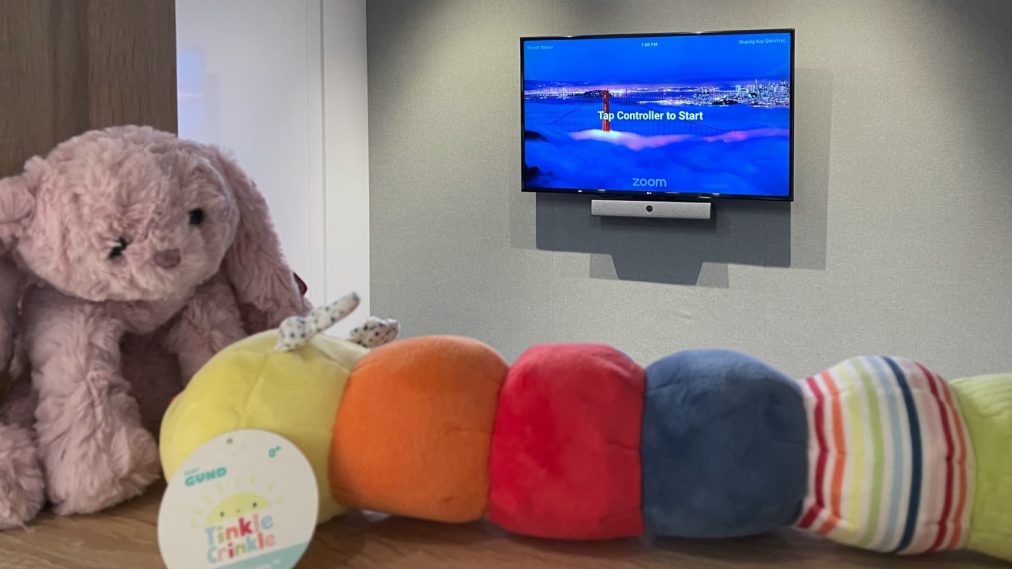 Spin Master is one of the world's largest children's toy and entertainment companies, with a diverse portfolio of innovative toys, entertainment franchises, and digital games including premier brands such as Paw Patrol, GUND, Hatchimals, and Rubik's Cube. They are also the toy licensee for brands such as Batman, DC Universe, and Dreamworks' Dragons. With more than 30 locations around the globe, the Spin Master team creates and produces compelling multiplatform content, stories, and endearing characters through its in-house studio and partnerships with outside creators, for distribution to over 160 countries.
When the COVID-19 pandemic hit and companies around the world were forced to adjust their work habits, Spin Master's focus on strong digital collaboration with Zoom and Neat enabled them to stay agile and effective during remote and hybrid working.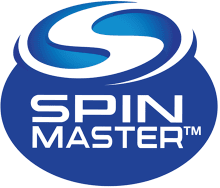 Finding the Superior Solution with Zoom
Tyler Pollard, Spin Master's Manager of Global Audio Video, undertook a review of the company's communication solutions and quickly determined that Spin Master's existing collaboration solution was not meeting their needs, citing issues with simplicity, parity across computer operating systems, and scale. Spin Master decided to move to Zoom as its video conferencing platform since it offered a better fit for their employees. In a stroke of luck, Spin Master went fully live with Zoom, including training employees, a week before being asked to lock down due to the COVID-19 pandemic in March 2020.
"Although we didn't know what was coming, in hindsight we can see how picking Zoom paid off in the wake of COVID," Pollard said. "Zoom was so easy to use. It was no problem to shift our entire global workforce to remote work and maintain momentum and productivity."
Despite the pandemic shutdown, Pollard and team pressed ahead with the next phase of their Zoom deployment – extending Zoom across meeting spaces in all offices globally – striving to get it deployed within a few weeks in hopes that employees would be able to return to the office soon.
"We used the lockdown as the opportunity to plan and implement the final phase of our Zoom deployment," Pollard said. "We weren't sure at the time how long the shutdown would last, so it was critical to quickly get the meeting room solution operational so that our teams could come back to the office and carry on without interruption. This meant we not only needed a solution that would be easy for employees to use upon their return, but that could also be sourced quickly and deployed remotely."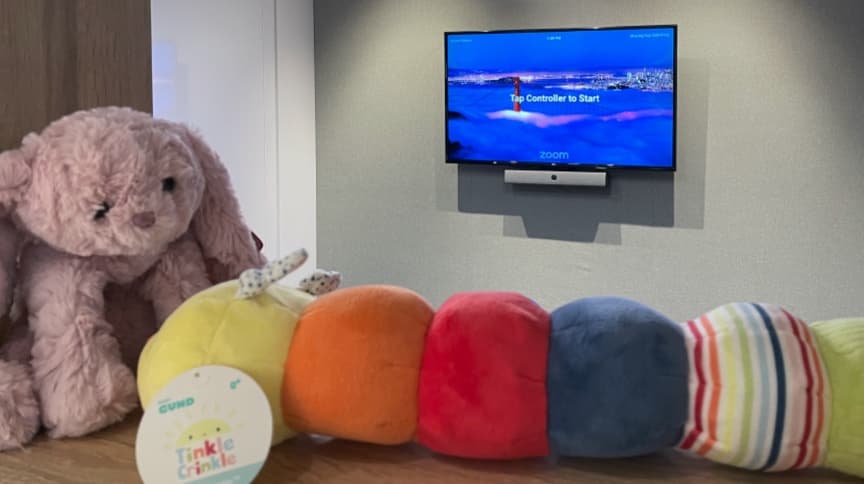 Zoom Rooms + Neat Bars for an effective remote collaborative experience
The company quickly turned to Neat for that room solution, finding that Neat Bar and Zoom Rooms provide the high-quality video and audio experience they wanted. Spin Master started with an initial rollout to meeting rooms in their Australia office and were immediately impressed by how easy Neat Bar was to install. From there, and with the lockdown still enforced across most of their company locations, the team began deploying Neat Bar and Zoom Rooms across their other global offices and for some employees who required an elevated Zoom experience while working from home.
"Neat Bar was unbelievably simple for the team to set up remotely with just an activation code or admin credentials," added Pollard. "Plus, using Neat plus Zoom Rooms provides everything we need for a meeting room, enabling us to massively streamline from 15 pieces of equipment in each room to just three – Neat Bar, Neat Pad, and a screen."
As restrictions in some regions were lifted in mid-2020, some Spin Master employees were able to begin returning to the office, where they found it effortless to transition to the new Neat Bar and Zoom Rooms setup since the interface so closely matched the experience of using Zoom at the desktop. Plus, the clarity of video and audio provided by Neat Bar allowed employees to effectively collaborate on highly detailed toy and entertainment product planning regardless of whether they were back at the office or at home, keeping product and event plans on track.
The pandemic's evolving stages of restrictions have caused so much uncertainty for businesses like Spin Master, who've been bouncing from in-person to remote to hybrid work for the past year. However, Spin Master is reassured by their experience getting back to the office, however temporarily, that they've selected the right solution.
"Using Neat plus Zoom Rooms when we got back to the office was seamless, and we've been able to go back to remote working where necessary without missing a beat," said Pollard. "The simple and consistent interface for meeting room and desktop is so easy for our employees to use, and Neat Bar's high-quality audio and video provide effective and equitable collaboration for remote and in-office teams, no matter where they're situated."
Zoom + Neat keep things simple
Neat and Zoom have allowed Spin Master to stay focused on providing entertaining products for its customers instead of wasting time on restructuring the work environment for its employees. With the flexibility to move effortlessly between office and remote work, the company is assured that its investment will continue to support superior collaboration among employees and partners, regardless of location, for the long term.