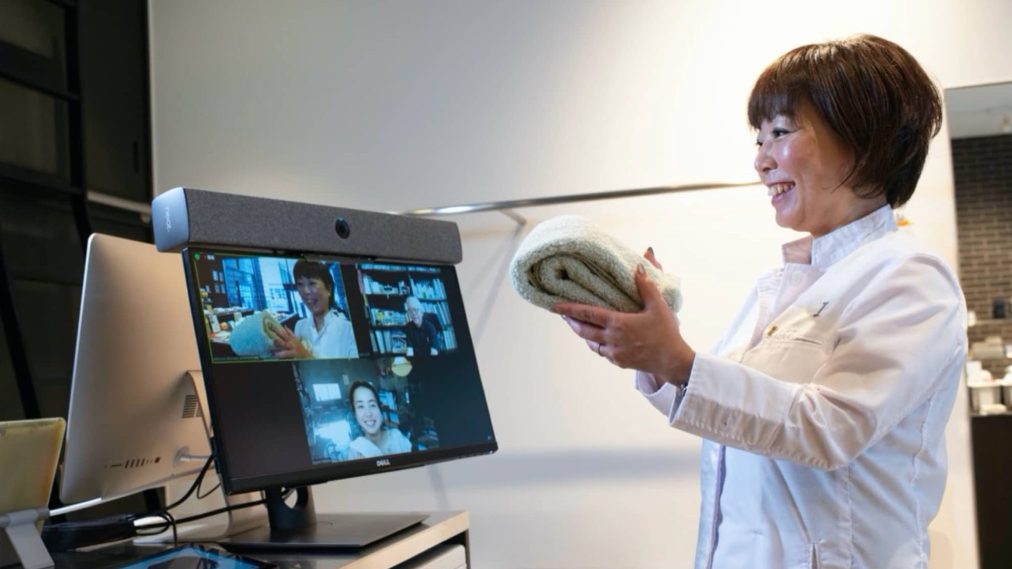 Japanese organic lifestyle brand IKEUCHI ORGANIC leverages Neat with Zoom to create a tangible online experience that mimics physically being in its stores.
IKEUCHI ORGANIC Co., Ltd is a total lifestyle brand producing towels with minimum environmental impact. Expressing the richness of nature while remaining socially ethical, the company only uses cotton organically grown per strict EU-standard regulations to manufacture its products. IKEUCHI ORGANIC's factory headquarters is in the Japanese city of Imabari, and it has two bricks and mortar stores in Kyoto and Tokyo.
When the global pandemic forced IKEUCHI ORGANIC to temporarily close its stores in April 2020, the company started using other video conferencing software but found it somewhat limiting. So IKEUCHI ORGANIC soon switched to Zoom, which offered better sound and was far simpler for online meetings throughout its organization. At the same time, Mrs. Masuda, who manages both stores, had a strong desire to continue nurturing customer relations. Therefore, after consulting CEO Mr. Ikeuchi, she set up an online Zoom store at the company's Kyoto site.
Making optimal use of Zoom with Neat
To make optimal use of Zoom, Mrs. Masuda began hosting online fan meetings and seminars, using the screen share on her iPhone to walk around in-store and show the company's towels up close on remote customers' screens. Hence, people got a more "similar to being there" vibe and better understood what the towels felt like without physically touching them. This unique and inspiring way of using Zoom soon caught the attention of Zoom, who asked Mrs. Masuda to be part of one of its case studies. And that's how she discovered Neat and our highly capable device Neat Bar, and how it could take the concept to a whole other level.
"We had refined our use of Zoom while running the online store on my iMac. However, after deploying Neat's easy-to-use Neat Bar and Neat Pad, I found that customers could more clearly hear and see what I was saying and doing," said Mrs. Masuda. "Unlike before, I was also able to engage with multiple people on the screen, without any audio issues, which was so refreshing for me."
Virtually winning new customers
Once restrictions were lifted, IKEUCHI ORGANIC's Kyoto and Tokyo stores swiftly reopened. Yet the company's finding that although it doesn't have to rely solely on its online Zoom store with Neat to keep the business healthily ticking along, its virtual setup is responsible for attracting over 97% of new customers interested in IKEUCHI ORGANIC. What's more, the company's maximizing on Zoom and Neat's ease of use, clarity and revolutionary capabilities like Neat Symmetry to hold engaging online events from its Imabari headquarters to not only connect with consumers but also other organic cotton producers in Tanzania and Switzerland.
"Neat and Zoom have enabled us to build business relationships, especially in places like Tanzania, which is thousands of miles from Japan," said Mr. Ikeuchi. "Being able to show them close-up images that they wouldn't usually get to see helps them understand the quality of what we're doing and enhances our brand value."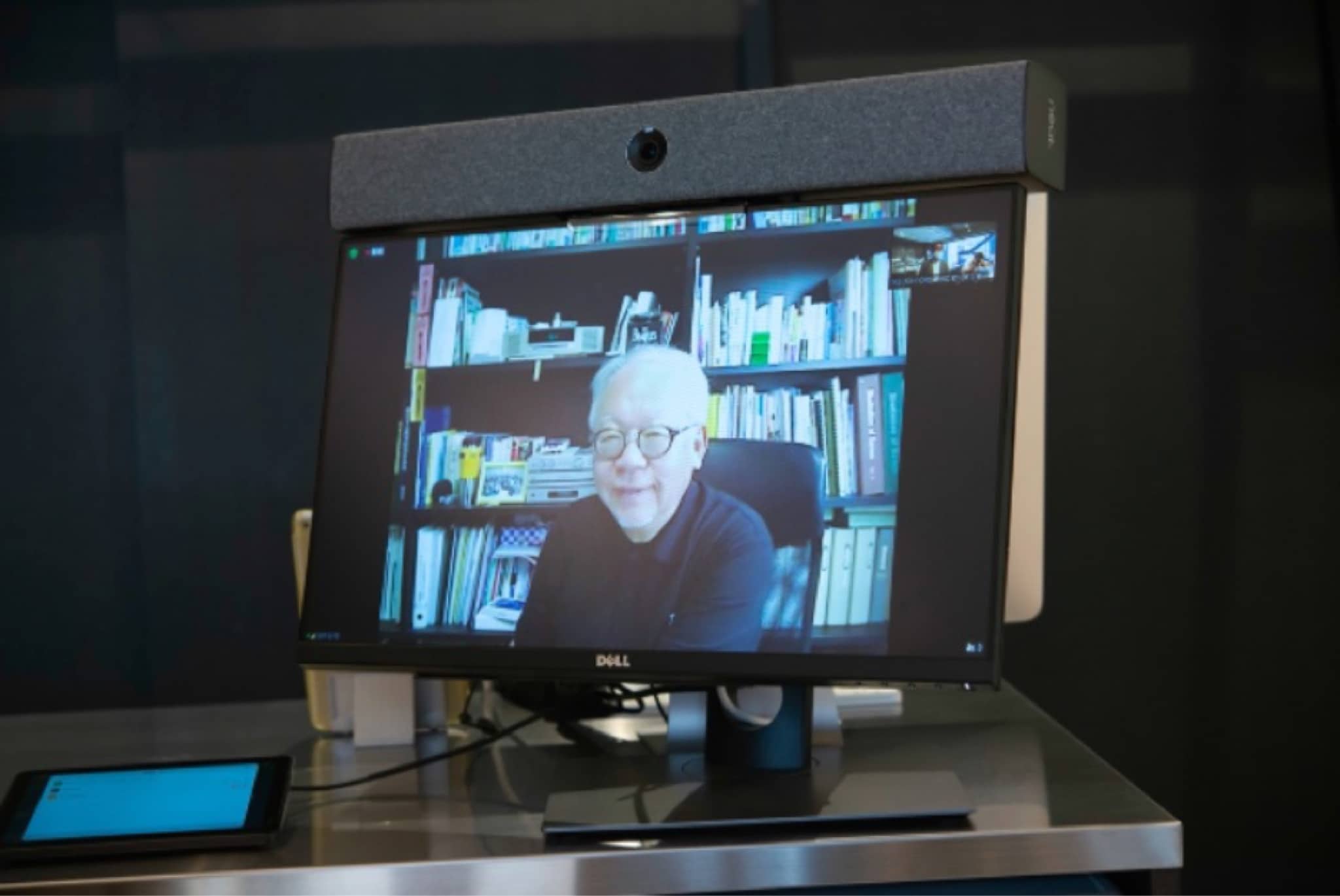 Providing a genuine sense of realism
Mr. Ikeuchi can now also travel around the country to conduct face-to-face meetings with IKEUCHI ORGANIC's customers and partner companies. However, everyone still has to keep a distance and wear masks to prevent any possible infection. That being so, although it's great to meet up in person, Mr. Ikeuchi is finding that he can express his sentiments far better through Neat and Zoom, where he can more easily hear and talk to people. Moreover, for both him and Mrs. Masuda, unlike using a PC to Zoom like before, using Neat with Zoom provides a sense of realism, helping to peel away any awareness of being online.
"As I usually work on a computer, I struggled to get rid of the image in my mind that it's a tool for work, even when engaging with customers online," said Mrs. Masuda. "But because Neat Bar's a dedicated communications device opposed to a work tool, it creates a smoother and more relaxed atmosphere that makes everyone feel at ease."
Creating a more future-oriented business
As for the future, IKEUCHI ORGANIC would love to deploy Neat devices in its Kyoto store, headquarters and factory outlet in Imabari. The goal is to create an environment that acts as an online door so that people are free to virtually visit the company's stores whenever they want, wherever they live. That way, IKEUCHI ORGANIC can continue to directly serve people at its stores while also helping them browse and shop online at the Zoom store with Neat if they're unable to journey into town or reside further afield.
"We are currently in the process of opening a studio at our head office to establish a new relationship between the craftspeople that work at our factory and customers visiting the stores," said Mr. Ikeuchi. "The idea is to install cameras in the factory and create various content, then mix the images and present them online and throughout our Kyoto and Tokyo stores."
Ultimately, using video as a door to anywhere, IKEUCHI ORGANIC is setting its sights on attracting an even broader audience going forward, providing immaculate service with an exciting experience that embraces the best of both worlds.