What is a Video Kiosk? And What Can It Do for Your Business?
Hayley Cannon, Jul 4, 2023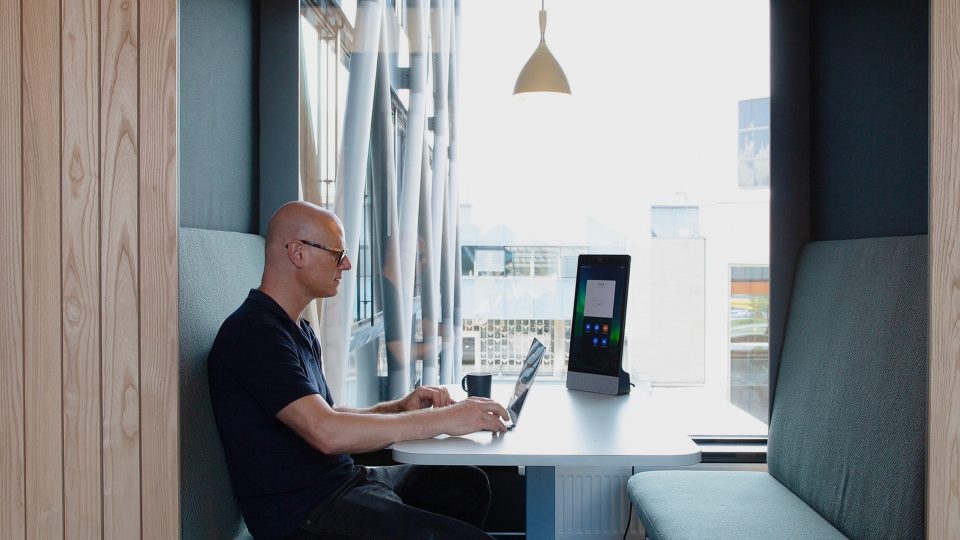 Video kiosks give businesses multiple ways to connect with their employees and customers in real-time and improve how they communicate. Here's how you can use a video kiosk in your business.
Key Highlights:
A video kiosk is a standalone terminal whose purpose is to facilitate video conferences.
Choosing a video kiosk requires businesses to consider the location, installation processes, upfront and ongoing costs and maintenance requirements.
Companies can enhance the user experience by choosing the right types of content to display on the kiosk, making the experience interactive and keeping it simple and easy to use.
Anticipate challenges to ensure your video kiosk is always available and track the right metrics to determine its impact.
Understanding Video Kiosks and Their Purpose
A video kiosk is a self-service terminal that uses video technology (e.g., screen, speakers, microphone, camera, internet) for connecting remotely. These kiosks support a wide range of purposes, including customer service, entertainment, education and remote meetings. They're typically found in public places (think malls, museums, airports, etc.) and office buildings to provide quick and engaging information.
The evolution of video kiosks
Before the era of remote work, businesses used video kiosks for advertising and information. For example, an office building might use a video kiosk in the lobby to introduce visitors to a company's mission or current initiatives. Or, a festival might have a video kiosk showing the various activities and where they're located. The kiosks' touchscreens encourage users to engage with the content and choose what to view next or get more information.
Many businesses still use video kiosks for these purposes, but their use cases have grown alongside remote work. Companies are placing video kiosks in offices for employees to quickly connect with offsite employees and vendors. Customer service teams are also using them to speak with customers face-to-face. This adds a greater human touch to the interaction.
Video kiosks vs. digital signage
Video kiosks and digital signage share some similarities but each is used for different purposes. Video kiosks provide support for specific actions, such as conducting remote meetings or providing visual customer support. Digital signage is mostly used for informational purposes, such as sharing announcements or watching a promotional video. There's no action required on the viewer's part.
The hardware and software for each is different, too. Video kiosks are designed for two-way communication and require a camera, microphone, video conferencing software and speakers. Digital signage isn't meant for two-way communication, so there's no need to purchase a camera, microphone or video conferencing software.
Types and Applications of Video Kiosks
Businesses of all sorts and sizes can use video kiosks to improve their communications. Here's how using video kiosks might look in action:
Types of video kiosks
Video kiosks can take several forms. One option is a freestanding kiosk, where the hardware and software are contained in a single, standalone unit. These are common options for public spaces.
Another option is a desktop video kiosk, which consists of a small all-in-one device, like Neat Frame. It doesn't require much space or a complicated installation. These might be positioned in huddle or focus rooms or in reception areas or lobbies, for example.
How different industries can use video kiosks
Various industries use video kiosks in unique ways, and the use cases are growing.
In the healthcare industry, patients can use video kiosks for check-ins and registrations. This allows patients and staff to maintain social distancing without losing the human touch. Healthcare providers can also use video kiosks for telehealth visits with patients.
In retail, video kiosks can connect customers with product experts who can share more information about a particular product.
Banks can also use video kiosks to provide remote customer support. Customers can connect with a bank teller or advisor via the kiosk to complete various actions, such as applying for a loan or requesting information on services. In turn, these kiosks can serve as "mini branches" of the bank without the overhead and space requirements of a traditional bank location.
Real-world examples of video kiosks in businesses
Istanbul Airport is a great example of video kiosks in action. The airport has installed multiple informational kiosks with video chatting capabilities. They can peruse the information and connect with a representative if they have questions.
Rental car company Hertzuses similar technology to connect customers with live agents at their self-serve kiosks. Customers can book a rental on their own and request to speak to an employee if they have questions or encounter issues.
Naturally,Neathas deployed the video kiosk concept in our office to ensure onsite and offsite employees can collaborate seamlessly. Our three huddle rooms are equipped with Neat Frame, as well as employees' own home offices to recreate the video kiosk experience wherever they are.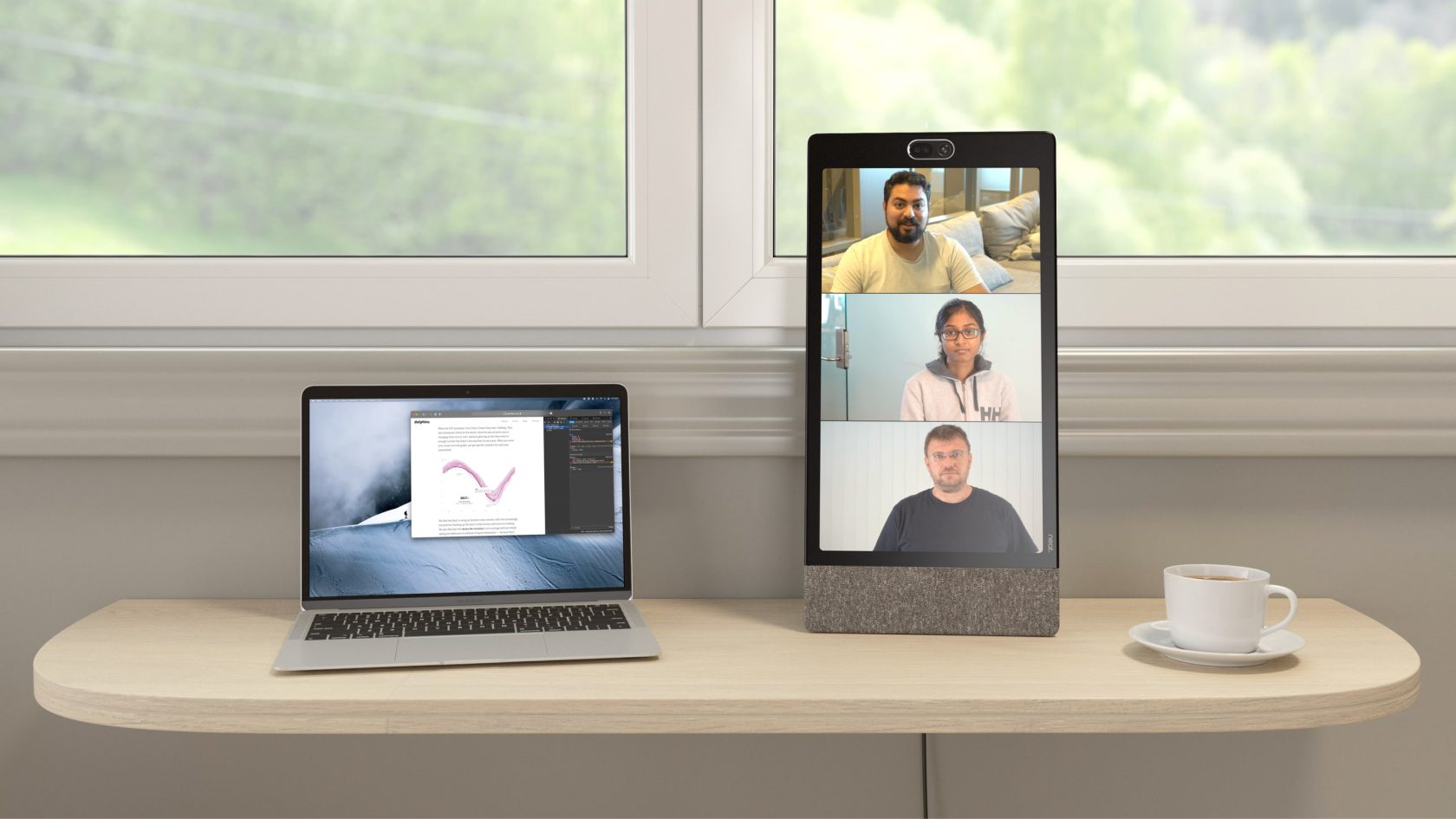 Read morestories and use casesfrom Neat customers.
Setting Up a Video Kiosk: Selecting, Installing, and Maintaining
Not all video kiosks are created equal. Use these considerations to select, install and maintain your kiosk for ongoing benefits.
Factors to consider when choosing the right video kiosk for your business
The following factors can help you choose a video kiosk that will meet your business goals:
Specific use cases: Consider who will be using the video kiosk (e.g., in-house employees, customers in your stores) and why they need it.
User interface and user experience: An intuitive interface and overall strong user experience will encourage more people to use the video kiosk.
Location and size of the space: The amount of space you have to dedicate to a video kiosk will help inform your decision. In high-traffic areas, you may need a larger or more robust kiosk. If you're leasing space, weigh the costs of a larger kiosk vs. a smaller kiosk.
Hardware and software: All-in-one hardware solutions ensure flawless compatibility. Or, you can build your own solution for more control over the user experience. Ensure your video kiosk is compatible with your preferred software and includes features you need, such as security, touchscreen functionality orHIPAA compliance.
Installation and portability: Simple installation gets your kiosk up and running faster. Portable solutions also allow you to use the kiosk in more than one place.
Ongoing costs: Beyond the purchase price, consider how much your video kiosk will cost in terms of maintenance, upgrades and power consumption.
Selecting the optimal location for your video kiosk
The "right" location will depend on how you plan to use the video kiosk. For in-house employees needing to connect with remote teams, consider choosing a focus room or huddle room to isolate the experience. This helps to block out distractions for the user as well as those on the other side of the camera.
For kiosks in public spaces, consider placing them in high-traffic areas so passersby will see them and have easy access to them. The same applies if you're placing a kiosk in your lobby or reception area. If you're installing multiple kiosks, consider placing dividers between them or spacing them far enough apart so conversations don't interfere with each other
If you're using video kiosks in healthcare, make sure the location allows you to maintain patient confidentiality and HIPAA compliance. Privacy is also a top concern in banking use cases.
Installing your video kiosk
Depending on the size, location and complexity of the video kiosk, you may require professional installation services. This will also increase the bottom-line cost of the kiosk, so factor potential installation expenses into your budget.
Devices by Neat offerquick and easy installationwithout a trained professional. Everything you need comes in the box, along with visual guides and online video walkthroughs to get your kiosk connected and running.
Enhancing the Customer Experience with Video Kiosks
Your video kiosks are only effective if people are using them. Here are some tips and ideas to boost engagement and create better customer experiences with your video kiosks.
Know what type of content to display
Digital video kiosks can display a variety of content, including:
Maps and directories
Promotional videos
Product demonstrations
Online stores
QR codes
Advertisements
Check-in/check-out functionality
Live chat
Knowing your users' core needs will help you determine what type of content to display on the video kiosk.
Make it interactive
Video kiosks are best used for interactions (especially two-way conversations). Interactive options like live video chat and whiteboards keep users engaged while creating memorable experiences.
Keep it simple
Make it obvious what you want your customers to do while using the kiosk. For instance, you might include a menu of options that will lead users through specific journeys based on their inputs. Be upfront about all your video kiosk is capable of and how users can get the most from the experience.
Measuring Success and Overcoming Challenges
Identifying challenges and tracking success ensures your video kiosks make an impact. Use these tips to align your video kiosks with business objectives.
Evaluating ROI and adjusting your video kiosk strategy
Is your video kiosk helping you make sales? Salvage customer or vendor relationships? Saving time for your employees? Whatever your goals are, your video kiosk can deliver an ROI. You can track your return by capturing and reviewing the right metrics, such as the number of sessions, duration per session, actions taken and more. Use these findings to tweak your video kiosk strategy to improve your results over time.
Troubleshooting technical issues and maintenance needs
Being able to troubleshoot technical issues or perform necessary maintenance quickly ensures your kiosk is readily available to users. When choosing a kiosk, consider the level of customer support that's included and how to access it. You can also see if there are self-help guides available. Learn what issues are likely to arise before they happen so you can reduce the guesswork while resolving them.
Managing customer expectations and experience
Listen for feedback from your users to ensure your video kiosks are meeting their needs and expectations. Ask them how you can improve their experience so you can adjust your kiosk strategy. Metrics can also be very telling about how users perceive the kiosk experience, such as the number of completed tasks or drop-off points before tasks can be completed.
Leveraging Neat's Video Kiosk Solutions
Video kiosks can add value to your customer communication channels, especially when you infuse the human element into every interaction. Neat provides a strong foundation for your video kiosk strategy with all-in-one devices that are easy to deploy, use and maintain.
With desktop and wall-mounted options, Neat gives you everything you need to start connecting with customers, vendors and employees in a matter of minutes. Turn any space into an interaction zone with Neat's crystal-clear audio and video that captures every word, gesture and facial expression. Features likeNeat Boundaryautomatically block out background distractions to keep the speaker in focus, while our app hub integrates your favorite apps into the experience.
Devices are ready to launch when you are and automatically respond when you enter the room. They're intuitive and easy to use, whether you're sharing your screen, collaborating on content or recording your conversation for quality purposes.
Reach out to our teamto learn how to integrate Neat video kiosks into your business strategy.
FAQs
How do video kiosks enhance customer experience in retail environments?
Video kiosks provide a more engaging shopping experience for customers. Interactive content such as product demonstrations or outfit creators draws customers in and encourages them to spend more time in the store. This helps increase sales while providing an enjoyable and memorable shopping experience.
Can video kiosks completely replace human interaction in customer service?
While these machines can efficiently and conveniently serve customers, they're not a replacement for human connection. Rather, they enhance the human touch by adding visual elements to conversations. Customers can see who they're talking to and know they're being helped by a real person, not an automated bot.
What is the average cost of setting up a video kiosk?
The cost of setting up a video kiosk will depend on many factors. You'll need to factor in the cost of purchasing or leasing your equipment and the space in which it will operate. Power, internet bandwidth, installation costs, video software and ongoing maintenance will also affect the cost. There are cost-effective solutions available, such as Neat as a Service which lets you lease Neat's easy-to-install, easy-to-usevideo conferencing devices.
How does a business measure the success of its video kiosk implementation?
Start with the goals of your video kiosk strategy. Are you looking to increase sales, improve customer engagement or give your onsite employees a better way to connect with offsite colleagues? From there, you can track metrics like engagement rates and the duration of each video session. Ask users for feedback about the kiosks to see how they help or hinder conversations.
How do Neat's video kiosks differ from other video kiosk solutions on the market?
Neat video kiosks are designed for clear, quality two-way communication.Neat FrameandNeat Boardcan create a video kiosk in any space and be easily transported to wherever they're needed. They support real-time conversations with high-quality audio and video so that no gesture, facial expression or word is missed.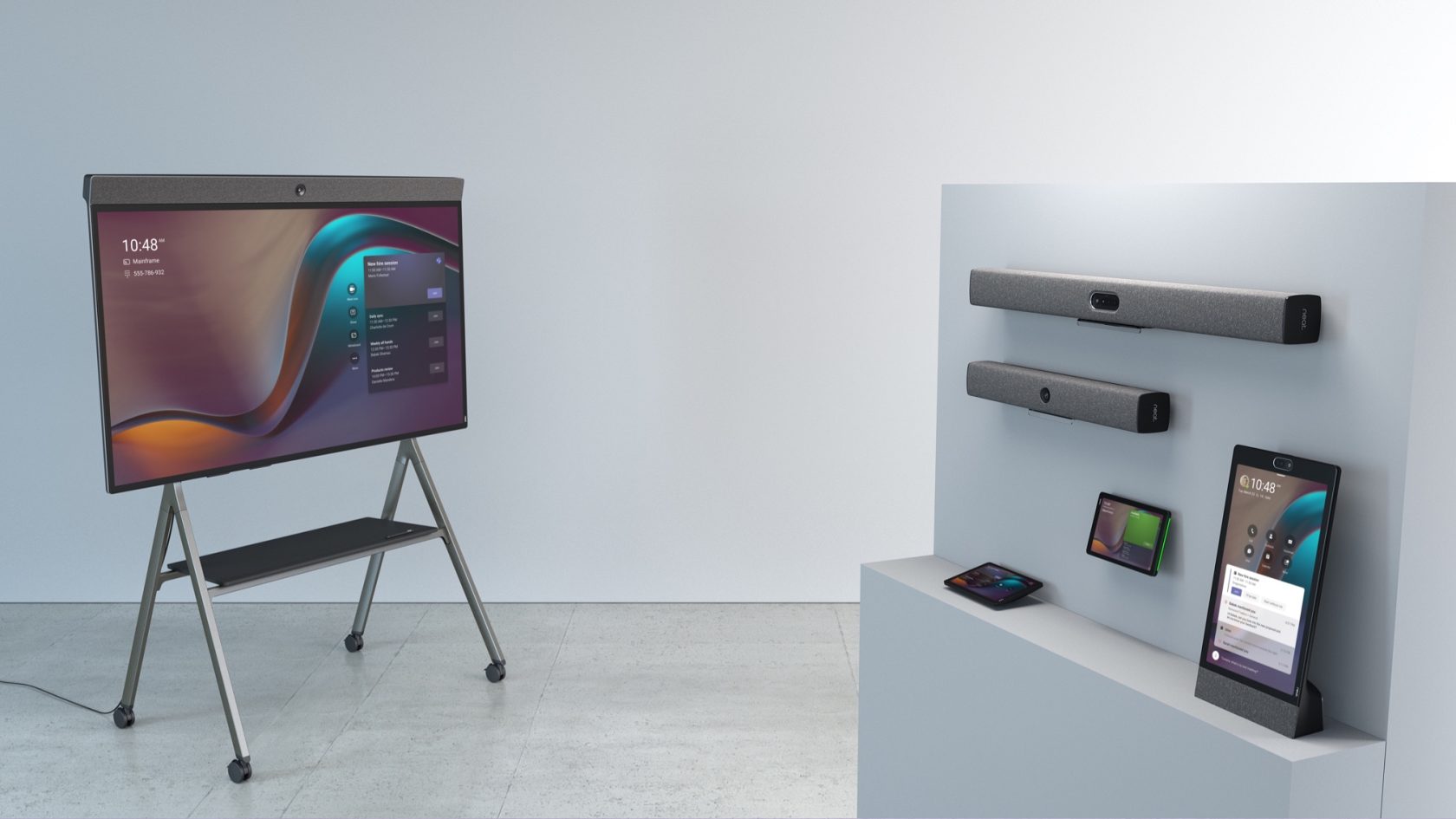 Sources:
What is a Video Kiosk? Easy Tech Junkie.
Video Chat for Kiosks: Key Use Cases in Customer Service. Get Talkative.
Interactive kiosks serve 17,000 passengers a day. Codecorp.
NCR helps Hertz makes car rental easy with "live agent" self-service kiosks. Hertz.
A Total Guide to Digital Kiosks: What You Need and How it Works. TelemetryTV.
Why digital kiosks keep finding more use cases. Kiosk Marketplace.
6 tips for boosting customer engagement at your kiosks. Kiosk Marketplace.