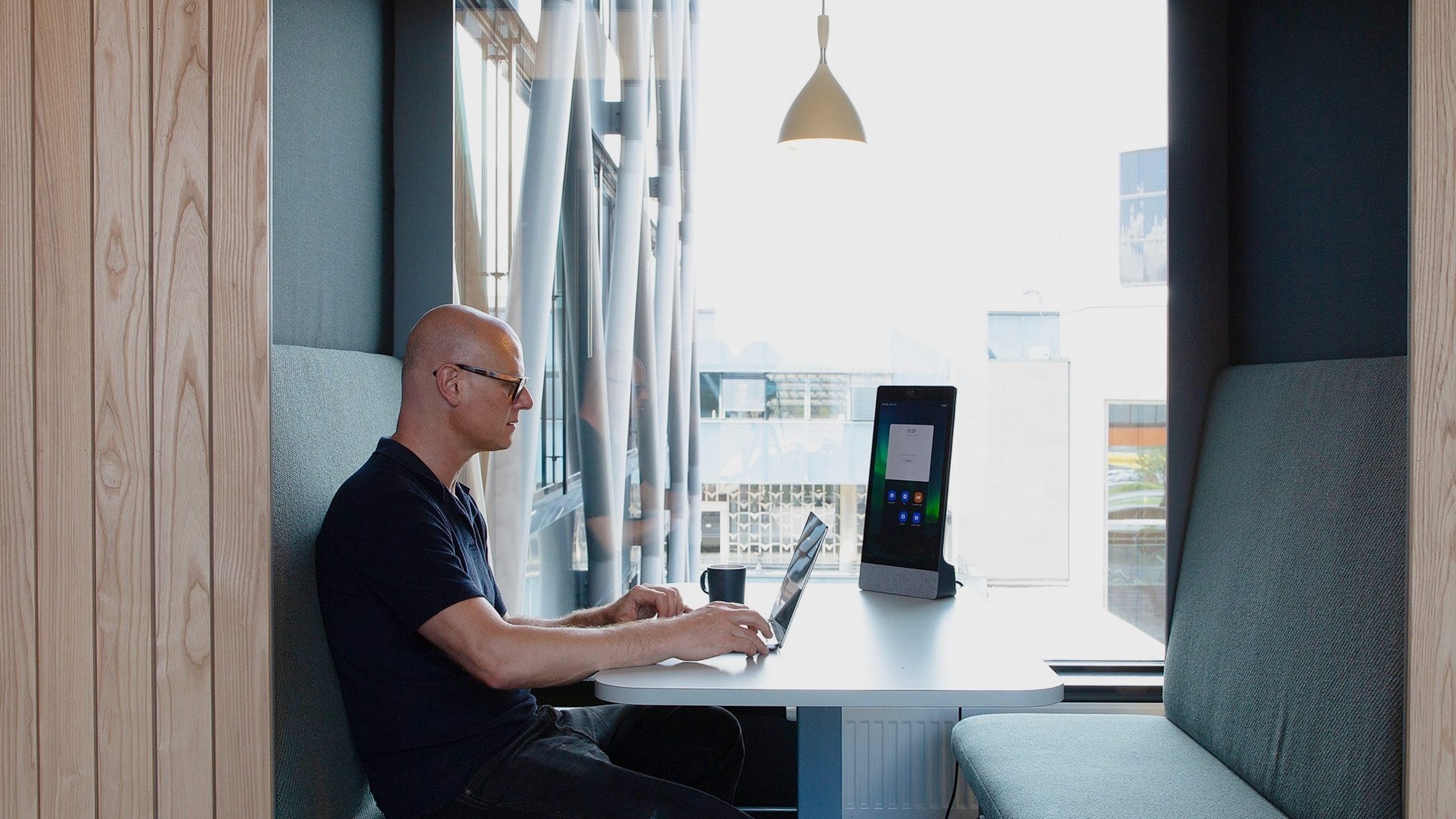 As someone who's always worked from home, the prospect of frequenting Neat's beautiful new, video-rich office space proved too strong a lure to resist.
Monday 27th June: my first day ever of working in an office. Seriously!
Work over the past three decades has been a lot of fun. I was a minor-league popstar and professional songwriter before starting my own copywriting business in 2014. In May 2021, having freelanced for Neat for nearly two years – and on the proviso that I could work from home, I finally bit the bullet and joined the company as a full-time employee. However, one thing I'd never done was work out of an office – let alone commute. In truth, it's something I'd purposefully avoided my entire adult life. But that all changed this morning when I arrived at Neat's new Oslo HQ at 09.00 sharp.
Here's why I'm finally traveling to work: Neat's new office space is downright beautiful. Having tasked leading Norwegian interior architects IARK to design a space to support Neat's rapid ascent, the 1,000 sqm floor space fulfills a raft of requirements. It's a flexible home-away-from-home for our Oslo-based employees, a testbed for all Neat devices, and an inspiring hub where we can connect with teammates – or invite guests, customers and business associates in for face-to-face meetings and social events.
I love it, as do my fellow Neaters. Even the building landlords Technopolis wrote a glowing feature about our space last week: Neat: new functional office space brings employees together in the hybrid era.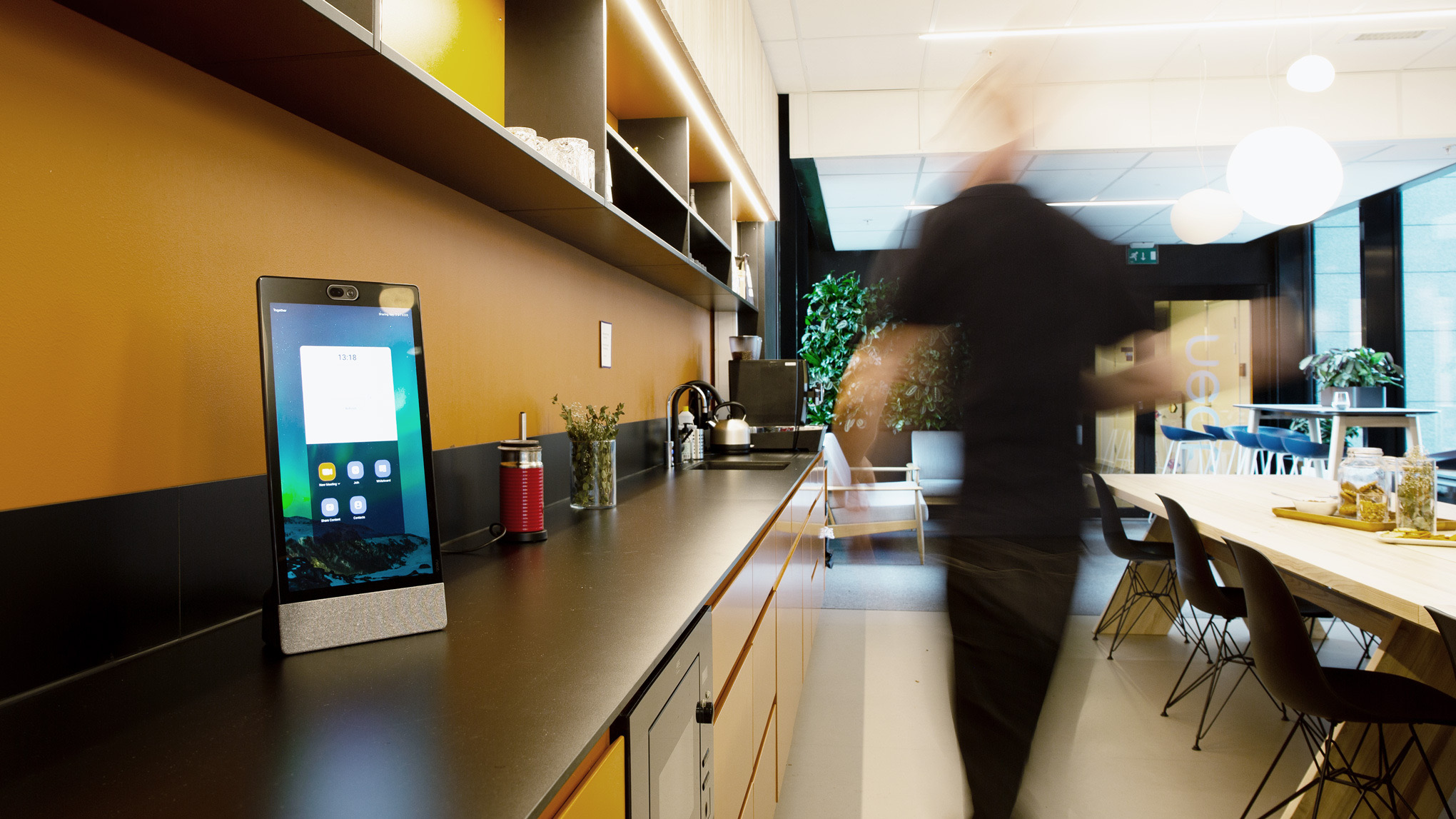 Framing the office with video
The first thing I notice as I enter are three chic-looking huddle spaces, each equipped with a Neat Frame – the video device I use when working from home (believe me, it's a fantastic piece of kit. Check out my Frame Changer blog).
Ahead is the kitchen area. Wow! Running the entire length is a beautiful solid timber table that seats about 20 people and looks perfect for socializing and impromptu discussions over the never-empty cookie jar. Again, there are purpose-built areas for a Neat Frame or two. Perhaps, I'll use this space for a quick coffee with Michelle (my marketing teammate based in Los Angeles) when her workday starts in eight hours.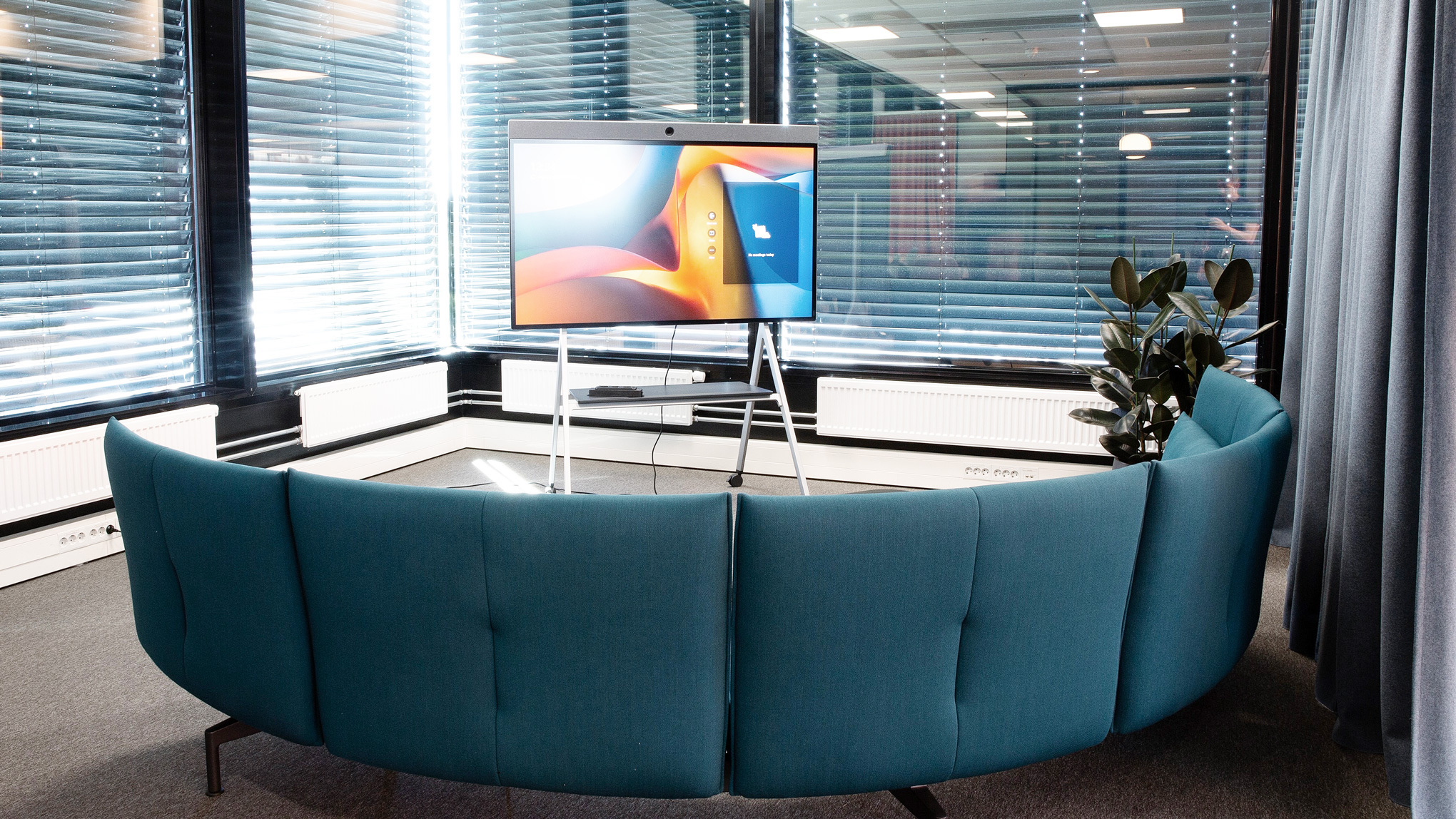 Spaces of all shapes, sizes and uses
As I explore further, there are many enticing small, medium and large meeting rooms, along with alcoves, nooks and open areas. Each space is equipped with either a Neat Bar, Neat Bar Pro, Neat Board or Neat Frame.
At the other end of the office, overlooking the spectacular Oslo Fjord, is a sumptuous circular couch flanked by a Neat Board, half-hidden behind a hefty drawable curtain. It's a seriously cinematic setting and makes me pine for some popcorn and a direct line into Netflix! More importantly, it makes me realize just how comfortable and easy-going office spaces have become – and how hybrid is definitely the definitive workstyle of the future.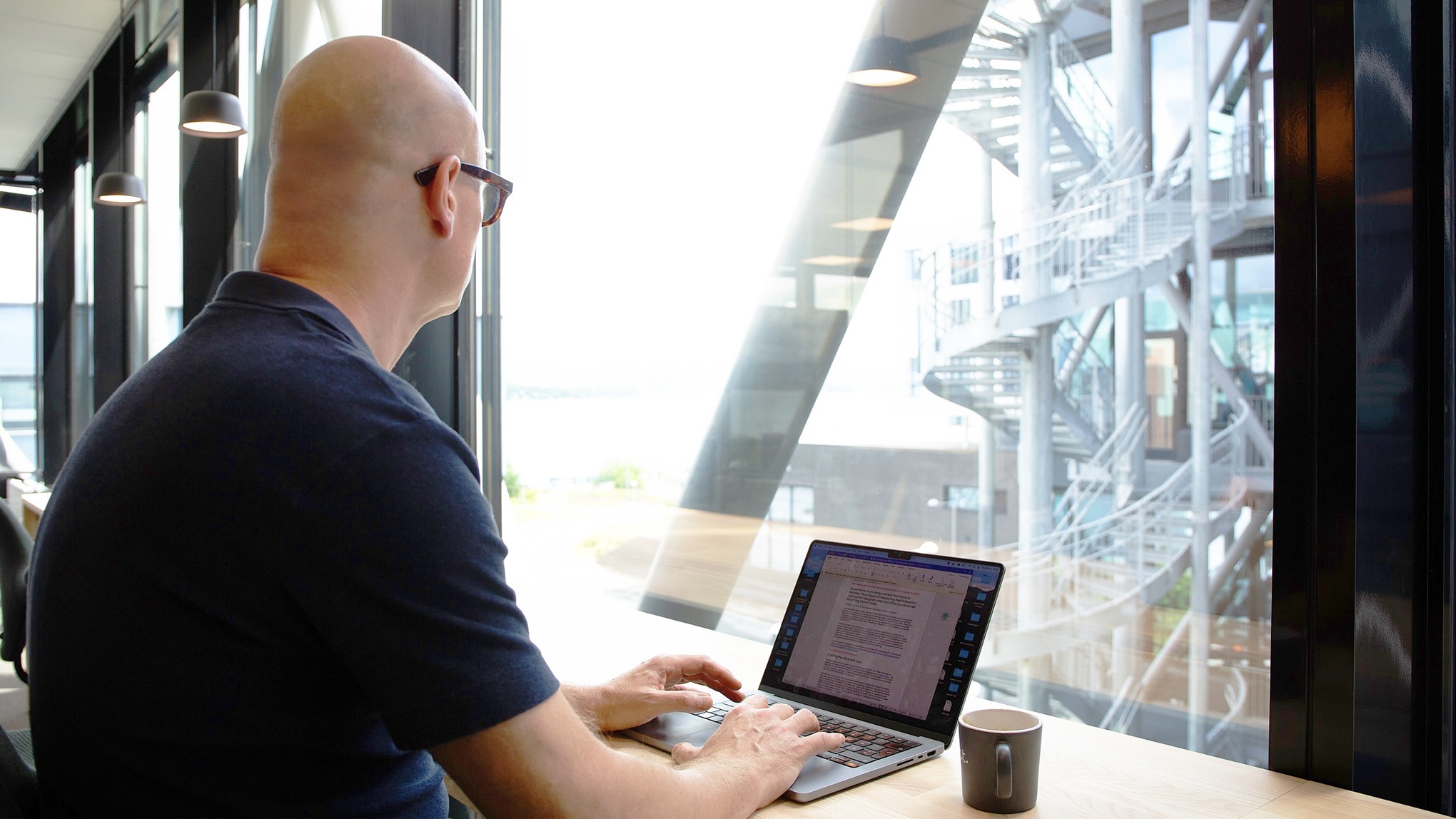 Hooked on hot desking
As the day passes, there's something about the hushed buzz of the office that I find surprisingly soothing. Besides being able to sit and concentrate without being disturbed by my two overactive children or the guy from UPS, I've thoroughly enjoyed mingling with many of my Neat comrades while alternating seats and settings to keep myself energized and inspired.
With more and more companies across the globe ripping up the rule book on how, where and when people work, it's a given that hybrid working is here to stay. The question is, are you sufficiently video-enabled to maximize every available space? In other words, are you giving your employees the freedom to connect with their teammates and others from anywhere to maximize culture, collaboration and well-being? Steve Jobs once said, "Creativity comes from spontaneous meetings – from random discussions." In short, are you giving your employees the optimum environment to create?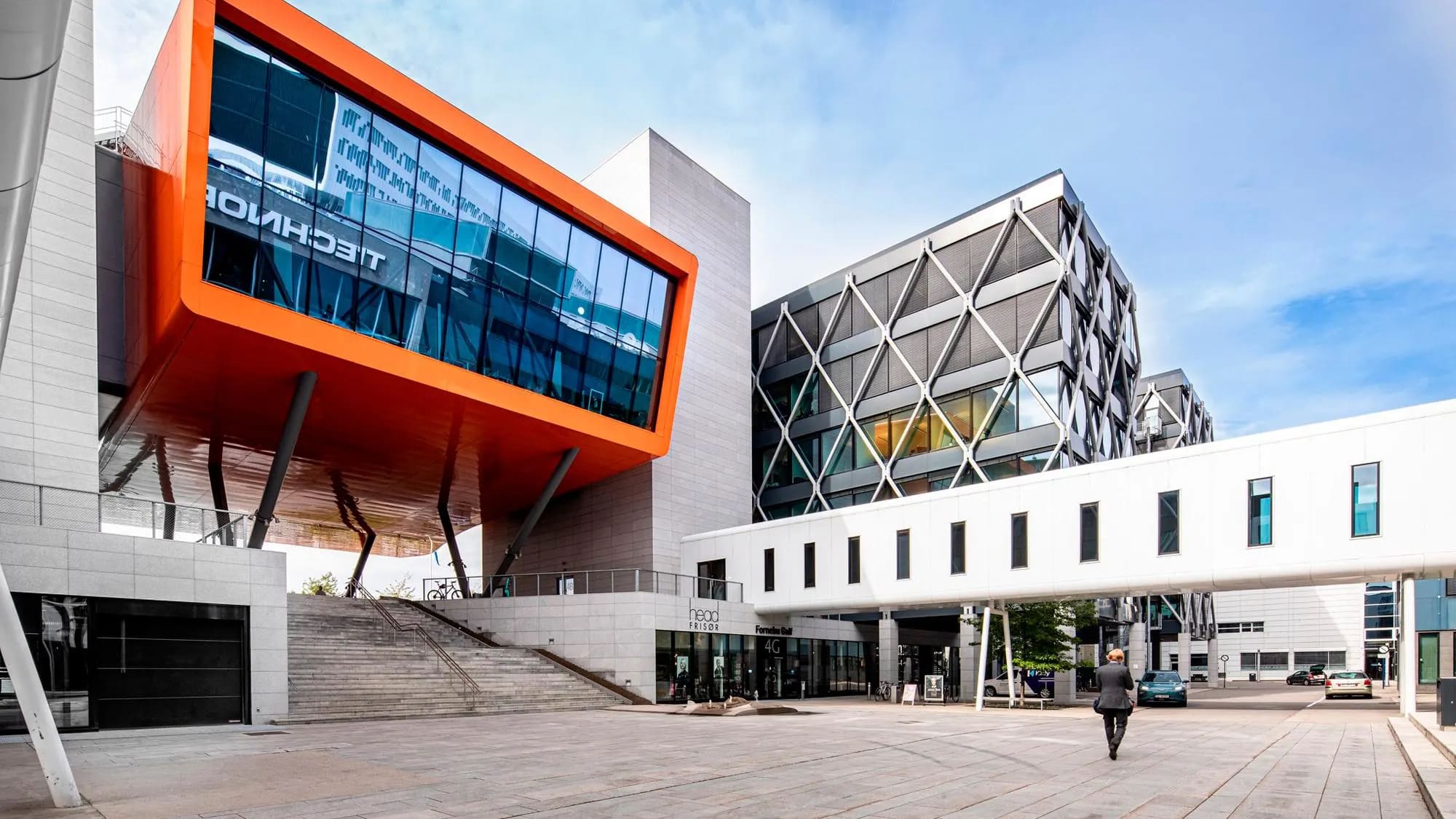 The best of both worlds
Do I like having the option of working from home or the office? I do now! Thanks to an inspiring office environment, my amazing colleagues and Neat's pioneering video tech, I can enjoy the best of both worlds.

For more info about deploying video throughout your company's office and home, visit our Spaces page.