What Are Zoom Rooms? Beginner's Guide & Benefits
Hayley Cannon, Jul 4, 2022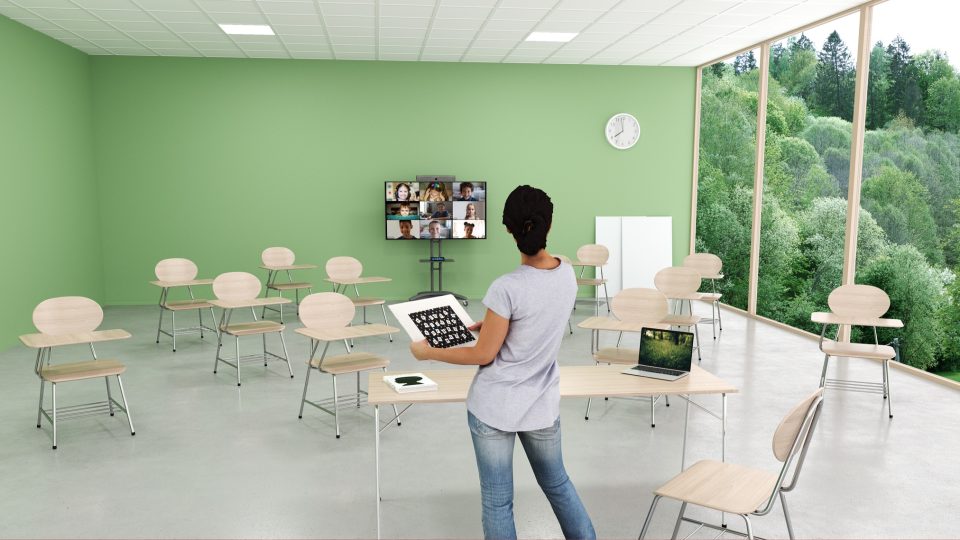 Zoom has become a household name for video conferencing. Since 2019, where it hosted 10 million daily meetings, Zoom has grown 2,900%, hosting more than 300 million meetings per day. As its user base and use cases continue to grow, Zoom Rooms at home, the workplace and the classroom are becoming more common. What are Zoom Rooms, exactly? Read on to learn more.
Key Takeaways:
Zoom Rooms are dedicated spaces that combine Zoom video conferencing with physical hardware to create a seamless experience.
Zoom Rooms differ from Zoom Meetings in that they're more permanent and powerful.
Benefits of a Zoom Room include one-touch meeting launch, scalability, always-ready functionality and wireless technology.
Setting up a Zoom Room takes into account the size and location of a space, the number of users, flexible technology, testing and refining to create the best experience.
What is Zoom?
Zoom is a cloud-based video conferencing platform that facilitates one-to-one calls, group meetings, webinars and other online events. Users can tune into a Zoom meeting room using their phone, computer, laptop or mobile device and participate using video and/or audio functions.
What are Zoom Rooms?
Zoom offers a range of features, one of which is a Zoom Room. A Zoom Room is a software-based video conferencing setup that simplifies the execution of or participation in a Zoom call. It integrates the Zoom software platform with scheduling software and physical infrastructure to create a fluid, one-step experience.
What are Zoom Rooms used for, exactly? Zoom Rooms serve as dedicated spaces for users to host and join Zoom conferences. All audio and video equipment are hardwired into the space. Users can start, control or join a meeting with just a push of a button. You can create a Zoom Room in a classroom, an office or even at home.
You might also wonder, what are Zoom Rooms vs breakout rooms? A breakout room is a "digital huddle room" within the Zoom software. These are smaller-group sessions that split off from the main Zoom session. It's the digital equivalent of being at a conference in person, where you have a main speaker stage and several smaller conference rooms for breakout discussions.
Zoom Room vs Zoom Meeting: What's the Difference?
Zoom Rooms and Zoom meetings share some similarities, but the two are far from interchangeable. For starters, Zoom Meetings is just software. You can use it on any internet-enabled device to host or join meetings. It allows you to connect with other users via video and/or audio. You can share your screen, live chat and take advantage of all the flexibility Zoom has to offer. What's more, you can do all of these things with little or no notice, no matter where you are.
Zoom Rooms use Zoom video conferencing software too, but they're a bit more involved. Think of a Zoom Room as a dedicated space where all your Zoom meetings occur.
Zoom Rooms integrate video conferencing equipment into the room to create a seamless user experience for in-person and remote participants. For example, you might deploy features like Neat Symmetry to ensure each participant in the room can be seen on the screen when they're sitting, standing or walking. Or, your Zoom Room might include Neat Audio Processing to block external noise and echoes that might interfere with the conference audio quality.
Ultimately, Zoom Rooms are purpose-built for video conferencing, and therefore are more permanent.
Why Should I Use a Zoom Room?
If you hold frequent Zoom conferences, whether at home or in the office, a dedicated Zoom Room offers a wealth of benefits. For starters, your Zoom Room is already ready to use with just a push of a button. All the setup has already been done for you. The only thing you need to do is show up and start the meeting.
Zoom Rooms use a different software than Zoom Meetings. The Zoom Rooms software is geared more toward collaboration and productivity within a meeting. Team members can be in different places and feel more like they're working alongside each other.
There's also the one-step execution for all your Zoom meetings. In a regular Zoom meeting, you first need to log into Zoom from your device, connect to your meeting and test your audio and video quality. Depending on your location for each meeting, you may need to adjust the lighting, background, camera angle and other visuals. In a Zoom Room, most of these obstacles are already conquered. You can start a meeting with just one touch. Zoom Rooms integrate with your calendar and will automatically pull up your meeting without having to jump through hoops.
Zoom Rooms can also be fully wireless. For example, Neat devices automatically sense when you enter the room. With one tap, you can start a meeting and wirelessly share your screen. Walk around the room and the camera will instinctively keep you in the frame.
And since they're wireless, Zoom Rooms are easy to scale as your business needs change. Add monitors, cameras, microphones and speakers as you grow. Create Zoom Rooms in home offices with all-in-one desktop devices, like Neat Frame. No matter how your business needs change, Zoom Rooms will always be ready to start a meeting.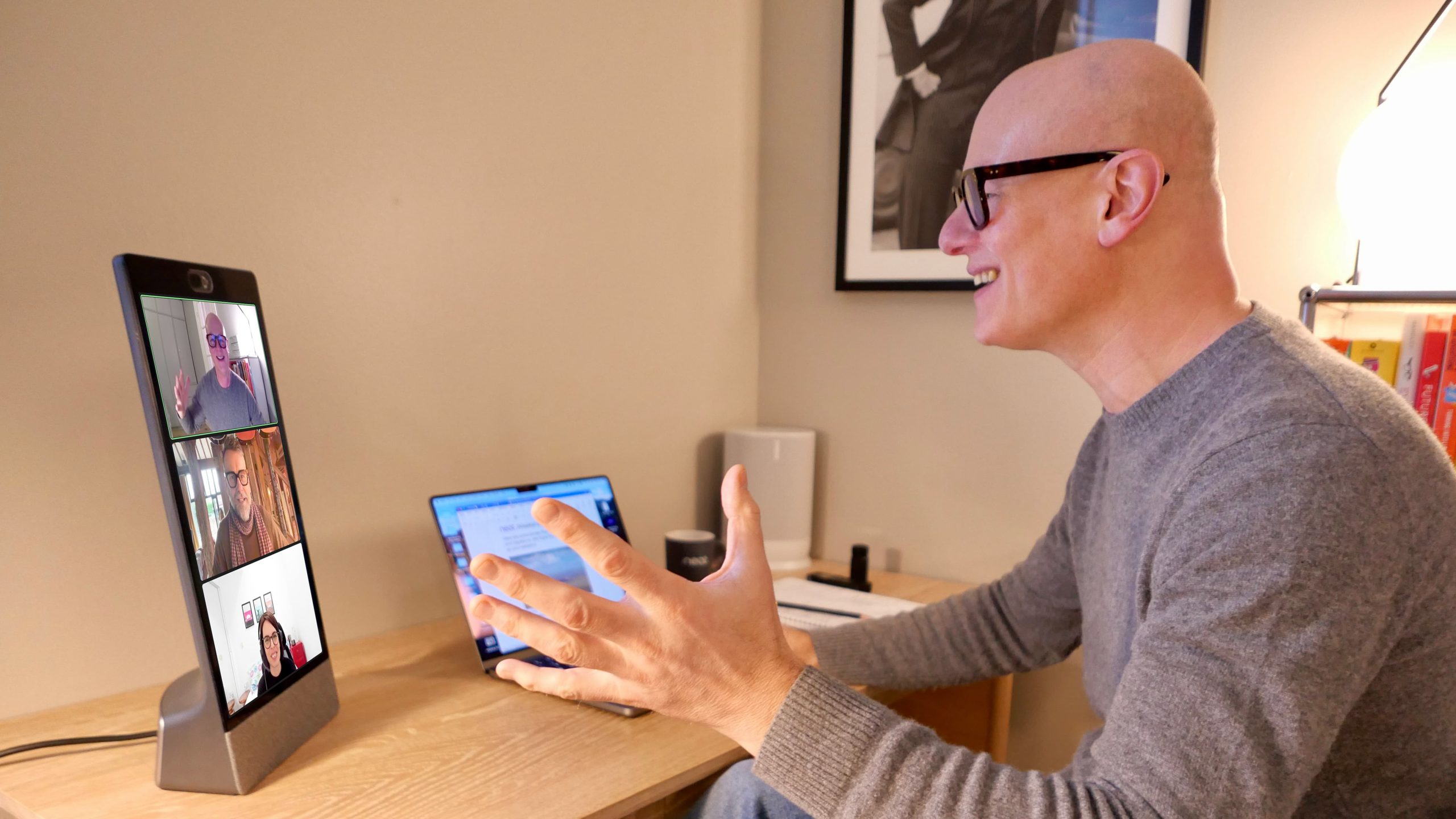 How to Set Up a Zoom Room for the First Time
To set up a Zoom Room, you'll need to designate a space for all your meetings. This might be an existing boardroom or home office. Or, it might be a focus nook or huddle room.
Once you know the size and needs of the space, you can start sourcing video conferencing equipment. Larger meeting spaces will require more physical infrastructure to ensure all participants can be seen and heard. Smaller spaces, such as a home office or focus room, require less infrastructure. All spaces of all sizes can benefit from all-in-one or multi-functionality devices to keep things streamlined.
Design the room layout so participants can easily see the monitor(s). Neat devices make this process easy — for example, Neat Bar easily mounts above or below a monitor so you can maintain natural eye contact with your remote audience.
In addition to the Zoom Rooms software, you will also need to download and set up a Zoom Rooms controller. This software allows you to control the meeting wirelessly.
Once you've installed your hardware and software, you can start fine-tuning things like camera angles, sound and other details. Learn more about how to set up a hybrid conference room in our recent blog post.
All of Neat's devices are Zoom compatible, with an intuitive user interface and one-touch functionality. They're ready to install right out of the box and require no IT experience to get up and running. In turn, users can easily create a Zoom Room anywhere, whether in the office, a classroom or at home.
Troubleshooting Common Zoom Problems
Zoom is a relatively straightforward video conferencing software, but there is a learning curve to it. If you're struggling with Zoom in your Zoom Room, it might be due to one of these common problems:
Zoom Meeting Went Out
If your meeting suddenly stopped working or won't launch a meeting, it might be because of a connectivity issue. You can check your internet connection and speed, ideally before your Zoom meeting. This is also important to consider before you set up your Zoom Room. Use NetSpot to analyze your WiFi coverage across your work or living space to see where your connection is strong or weak.
Another thing to try is simply to log out of Zoom and log in again. You may need to update your Zoom software before you can move forward.
Zoom Screen Share Not Working
One of the benefits of a dedicated Zoom Room is the ability to wirelessly share your screen. The biggest reason this happens is when you do not have permission to share. If you are not the host of a meeting, you will need permission from the host to share your screen.
If you are the host, you may need to update your privacy settings or the Zoom app.
Zoom Won't Launch
A poor internet connection may cause Zoom to not launch. You may also need to restart your computer to run updates not related to Zoom. One of the benefits of using a Zoom-compatible device like Neat is that it isn't tied to your other technology. It's always ready to start a Zoom meeting and may bypass some of the connectivity issues caused by a computer, laptop or mobile phone.
Final Thoughts: Are Zoom Rooms Right for Me?
Zoom Rooms can be powerful tools for teams and individuals alike. They launch Zoom conferences seamlessly and can easily adapt to fit your needs.
As you're building your Zoom Room or Microsoft Teams Room, it's important to choose equipment that support a worry-free experience. Explore Neat solutions today and see how they help you maximize your video conferencing potential.
Sources: