Using VPN for Video Calls: What You Need to Know
Hayley Cannon, Jan 20, 2023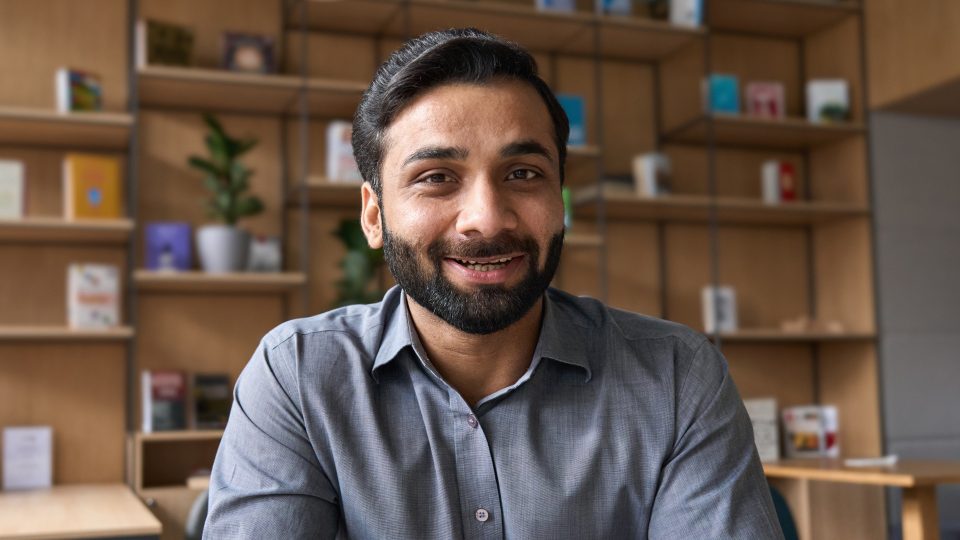 Virtual private networks (VPNs) are becoming more popular as remote work thrives. They offer an extra layer of privacy to protect personal and company data, making them a great choice to pair with video calls.
Key Takeaways:
Using a VPN for your video calls protects your identity, location and other data from outside parties.
It's almost always best to pay for a VPN; free ones may be malware in disguise or collect data on your sessions.
Doing a video call via VPN is easy: launch the VPN, then make your video call as usual.
Companies that offer VPN subscriptions include NordVPN, SurfShark, ExpressVPN, TunnelBear and more.
How VPNs Work
VPNs encrypt communications on whatever device you're using. They work on laptops, phones and tablets, obscuring your location and identity and ensuring your online activities remain private.
On video calls VPNs can protect outside parties from entering your videoconferences. And in cases where your video call may be restricted by local governments, a VPN can help you skirt around these restrictions.
Video Conferencing with a VPN
When making a video call via VPN, the person on the other end won't know you're using a VPN. You can conduct a video call with one person or join multi-participant video conferences. Because the VPN is set up on your device, other participants won't be affected.
However, you'll want to select a quality VPN for your video calls. Free VPNs may be of lower quality and could affect the quality of your call. In some cases, malware is disguised as a free VPN. You may unknowingly compromise your device while trying to save a few dollars. Legitimate free VPNs may also collect data on your sessions, which partially defeats the purpose of using the VPN. It's almost always better to pay for a VPN so you know what you're getting.
If you're using a VPN for video calls, you'll want to ensure you have a good internet connection and speed. VPNs add more "hops" through the network connection, which may result in lag or poorer video quality if your internet connection is slow.
How to Start Video Calling Through a VPN
Users need to select and install a VPN on their video conferencing devices. When you're ready to make a video call, you'll first connect to the VPN. The VPN blocks web traffic while connecting to a remote server, which means any internet-enabled technology will be temporarily disabled.
Then, log into your video conference platform (like Microsoft Teams or Zoom) and make your video call as you normally do.
Did you know? Neat video devices are fully certified for use with Zoom and Microsoft Teams.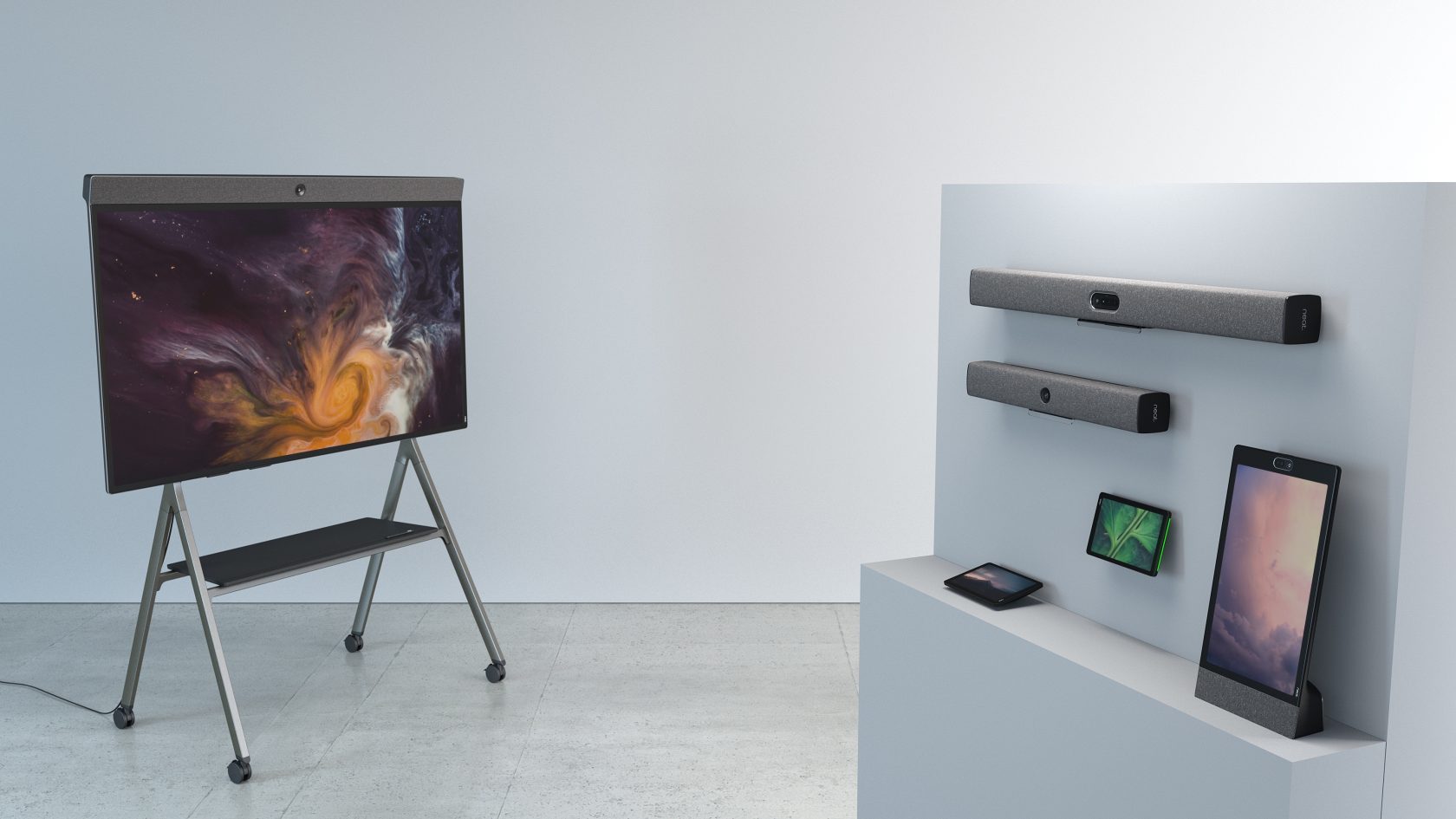 7 VPN Tools for Video Calls
Considering using a VPN for video call privacy? Here are a few top-rated VPNs that are affordable and effective.
1. NordVPN
NordVPN features 256-bit encryption that routes your connection through its DNS servers. If someone were to detect your connection, they would see NordVPN's IP address instead of yours. It also monitors content on the dark web to ensure your data hasn't been compromised. The built-in Kill Switch keeps you protected in case your VPN connection suddenly drops.
A single subscription allows for six simultaneous connections, making this VPN perfect for small teams.
2. ExpressVPN
ExpressVPN's high-speed servers span 94 countries to ensure a high level of protection. It connects quickly on all of your devices and never logs your IP address or any of your online activities. Users get 24/7 customer support to maintain their privacy when and where they need it.
Connect up to five devices simultaneously on a single subscription. You can also get a 30-day money-back guarantee.
3. SurfShark
SurfShark offers speed and reliability no matter where you are in the world. It leverages two-factor authentication for extra privacy and protection and will auto-connect whenever you start using your VPN-enabled devices.
SurfShark is one of the few VPNs that allow you to connect unlimited devices per subscription. You can also get a 30-day money-back guarantee if you want to cancel.
4. CyberGhost
Get complete privacy across seven devices with CyberGhost. Whether you're on a video call, torrenting music, playing games or scrolling social media, CyberGhost encrypts your internet traffic and hides your IP address.
CyberGhost offers one of the longest trial periods of any VPN provider—enjoy a full 45 days or your money back.
5. TunnelBear
TunnelBear offers a freemium version of its VPN service but only provides 500MB of secure browsing. Since video calls consume lots of data, the free service won't take you far. Paid plans offer unlimited protection for a low monthly price. It works on all of your devices and provides global protection to bypass censorship and prevent IP tracking.
6. Hide.me
Hide.me is a standalone VPN provider that offers lightning-speed functionality and reliable service. Unlike some VPN companies that offer VPN alongside other services, Hide.me's sole function is online privacy.
Install Hide.me VPN on up to ten devices and take advantage of a 30-day money-back guarantee.
7. Opera Browser Built-In VPN
Free VPNs can be risky when you're downloading them from Google search or the App Store. But if you're using the Opera web browser, you don't have to worry about malware risks. The browser features a built-in VPN that works on Android and desktop devices. It's free to use and doesn't require a subscription or separate login. Better yet, there are no data limits!
Final Thoughts
Using a VPN for video call purposes can provide a great opportunity to protect your online privacy. And with Neat devices, you can rest assured your video calls will look and sound as clear and life-like as possible. Explore Neat devices and improve every video call!
Sources:
Video Conferencing or Webinars Through VPN. My Own Conference.
Are VPN's good for video calls? VPN Central.
Is a VPN Secure For Video Calling. Le VPN.