New Ways of Working in a Virtual World
Hayley Cannon, Sep 15, 2022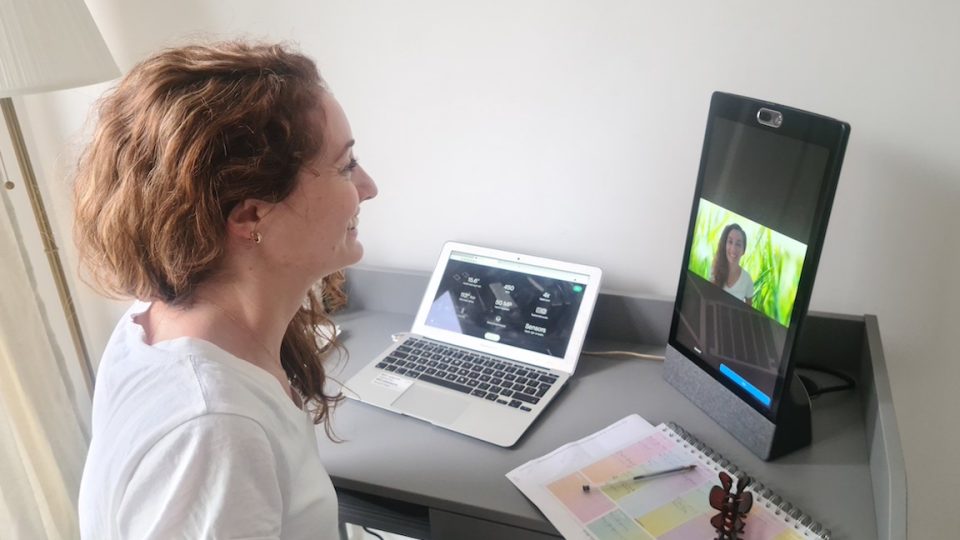 New ways of working emerged out of organizations' dire need for continuity during the pandemic. With stay-at-home orders and social distancing protocols, virtual technologies enabled work to continue. But now that many workers are returning to the office, 74% of companies say they are currently or planning to maintain permanent hybrid work. Here's how we reached this point and what we can expect in the coming years.
Key Takeaways
New ways of working take a mostly virtual approach — something that was more difficult with the technology we had ten years ago.
New ways to work have led to a range of benefits, including the zero commute, shorter workdays, location independency, a diverse workforce and greater worker satisfaction.
Technology is at the heart of these new ways of working, including faster internet speeds, cloud-based software, and devices that facilitate video calls.
How Work Has Changed in the Virtual Age
With digital technology becoming more and more commonplace in our everyday lives, the way we work has had to adapt to keep up. For example, it wasn't that long ago that the "paperless office" dominated work-focused conversations. With emerging digital technologies like email, software and digital document storage, companies were eager to improve efficiencies and cut costs.
Cloud technology changed the game even more, offering organizations and employees a way to collaborate across locations. It quickened the pace of paperless office goals, proving that paper-based files were antiquated and inefficient.
Today, we find ourselves on yet another cusp of workplace evolution, this time in the form of remote work. Many employees only need a laptop and an internet connection to work from anywhere in the world.
Remote Work Has Been a Great Thing
The flexibility remote work offers has made it easier than ever for people to balance their professional and personal lives. Many workers are finding ways to weave personal interests and needs (e.g. gym workouts, household chores, errands, etc.) into their normal workdays, which some claim helps them feel less stressed.
One of the most attractive benefits of virtual work has been a shorter or zero-minute commute. In the U.S., the average commute time is roughly 27 minutes one way. This means that the average American worker dedicates nearly an hour of their day to traveling to and from work. For many workers, commutes are much longer, not to mention the time workers spend preparing themselves for their workday. Virtual work allows employees to take back some of this time by only traveling as far as their home study or living room.
Some employees may also enjoy shorter work days because of increased productivity. Without typical in-office interruptions or distractions, they can work at a steady pace at times when they're most productive and complete the day's assignments in less time.
Remote workers can work from wherever they choose. This gives them the option to live in areas with lower costs of living and maximize their finances.
Remote work also creates a more diverse workforce. For example, it offers opportunities for people with disabilities that would not have had access to an office environment. The same goes for parents who are now better able to juggle work and family duties.
Overall, virtual employees report feeling happier and more satisfied with their jobs compared to in-person workers. A happiness survey of more than 12,000 employees revealed that the ability to work remotely is directly linked to happiness at work.
Overcoming Remote Work Challenges
Despite the benefits, this new way of working comes with its own challenges. With no set office hours or location, it can be easy to become overwhelmed and overworked. It's important to find a healthy balance between your work life and your personal life, or you risk burning out.
The lack of in-person social connections can also take a toll on worker mental health and company culture. Employees don't have the benefit of building personal familiarity with their co-workers, which can affect team collaboration, trust and engagement with the company.
Last but not least, remote work has added tasks to company leaders' to-do lists. They're having to figure out new ways of working post-Covid. This means finding ways to bridge the gap between remote and in-house workers, build trust between co-workers and make remote workers feel like part of the company and its culture.
Developing Technologies Create New Ways to Work Virtually
Technology has been a key driver in making remote work successful. The scale at which companies are working remotely wasn't possible a decade ago, and it's largely thanks to collaborative technologies that have now become par for the course.
Enhanced Connectivity Drives Productivity
For example, cloud technologies have enabled easier access to company resources. 4G (and now 5G) internet speeds streamline any process or task that requires an internet connection. Purpose-built tools like Asana and Trello enhance collaboration and keep everyone on task.
Video Conferencing Facilitates Collaboration
There's also the benefit of ongoing visual communication via video calls. Software like Zoom and Microsoft Teams allows users to have face-to-face conversations from a distance. With Neat devices, these video calls seem more likelife thanks to higher quality imagery and superior sound. While many cameras and software lose nuances like facial expressions, Neat devices deliver crystal-clear visuals that simulate in-person conversation.
Using multifunctional devices like Neat makes video collaboration easy. For example, Neat Frame can be set up for a one-click meeting launch and integrated with Zoom and Microsoft Teams. Neat Board adds another layer of collaboration with its built-in whiteboard. The all-in-one meeting room can be a permanent or portable solution, complete with a camera, speakers, a microphone and a touchscreen. The whiteboard offers an infinite canvas to support brainstorming sessions and planning meetings.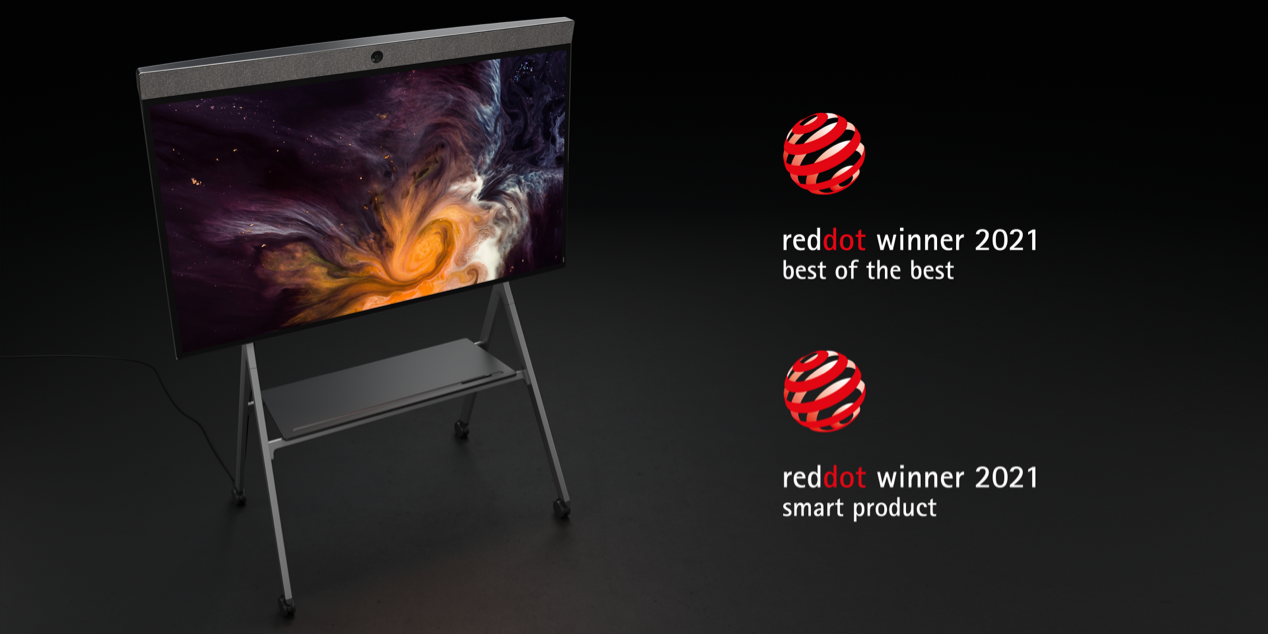 Purpose-Built Devices Create Flex Work Spaces
Virtual technologies also enable companies to trade static desk spaces in favor of flex office spaces. Flexible work areas give you more options to use your space efficiently. For example, you can turn any office or room into a Zoom Room on demand with portable Neat devices. There's no need to run wires, install hardware or renovate existing spaces to create dedicated meeting rooms. Workers can use this same strategy when working from home. Use purpose-built devices that can travel with you so you're not stuck at a 9-5 desk!
Virtual Work in 2022 and Beyond
Virtual work had been going strong well before the pandemic forced its acceleration. However, there's still plenty for organizations to figure out as remote technologies mature and more companies adapt to a remote or hybrid model.
So far this year, we've seen that many return-to-office plans in 2022 contain a hybrid element. Nearly 62% of companies in an Upwork survey are planning more remote work now and in the coming years. With a greater emphasis on remote and hybrid work, leaders will need to develop new strategies for remote company culture and communication.
Remote work is likely to become a competitive advantage from a hiring perspective. More workers are actively seeking the option to work from home, at least part-time. Companies that offer this option may be more likely to secure and retain top talent.
Employers and employees can also look forward to significant cost savings. Slashing commute times helps remote workers save money right off the bat. Not to mention the fact that things like parking fees, eating lunch out and related expenses will go back into workers' pockets. For employers, cost savings could be smaller offices, less overhead, lower utilities and cheaper rent if they opt for offbeat locations. Over time, these cost savings can create significant opportunities for growth.
These trends are likely to continue as remote work models become more commonplace.
Final Thoughts
Virtual work is certainly here to stay, and companies and workers are excited about what the new ways of working offer. From hybrid models to hosting better remote video meetings via tools like Neat, these new ways to work are crafting a new narrative for the future of work.
At Neat, we're continuing to move the remote work conversation forward with purpose-built devices to support remote collaboration. Explore Neat devices to learn more.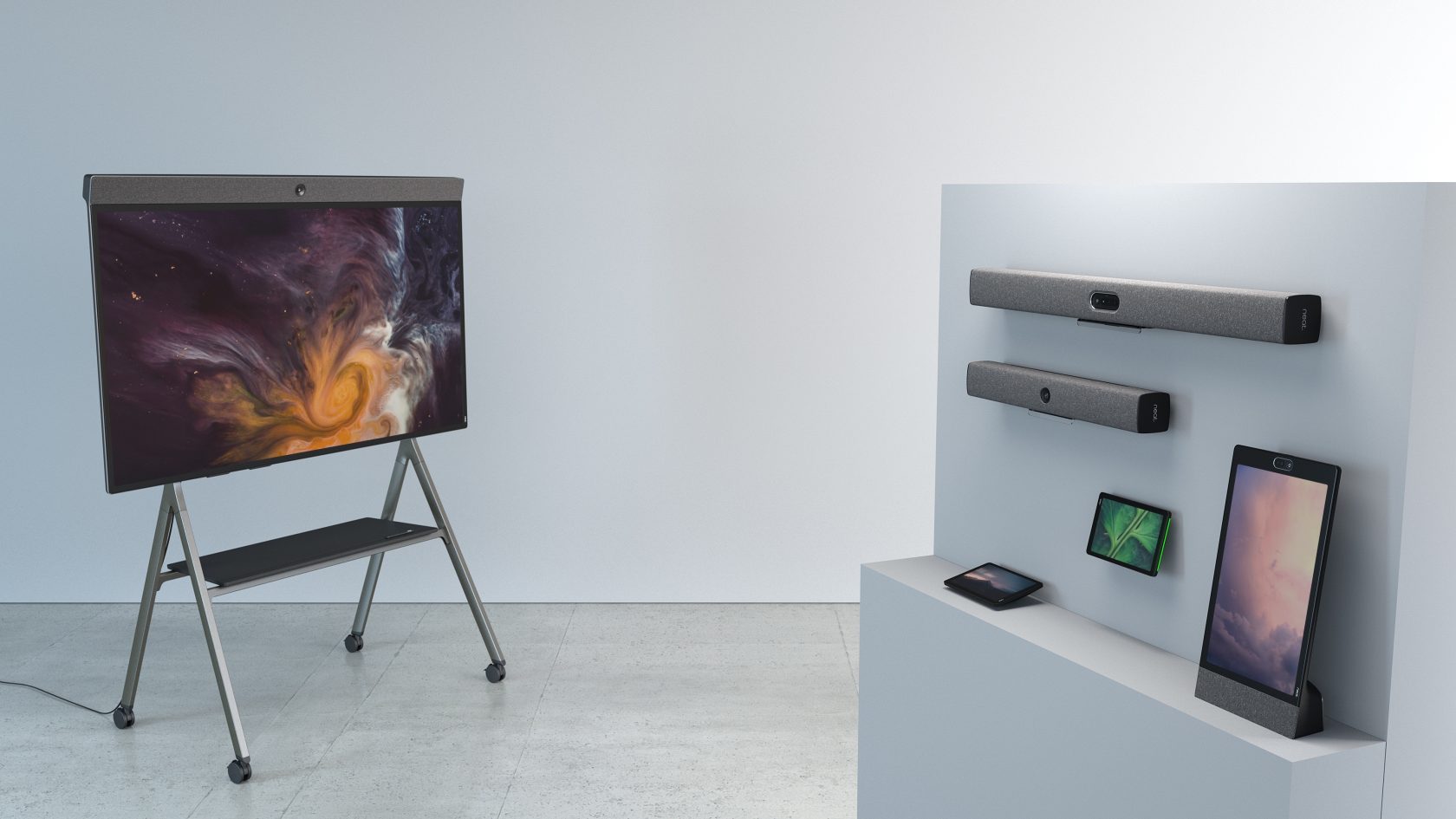 References:
The history and evolution of the paperless office. TechTarget.
Remote Work is Linked to Happiness. Tracking Happiness.