A Guide to the Flex Space Trend in a Post-Covid World
Hayley Cannon, Aug 5, 2022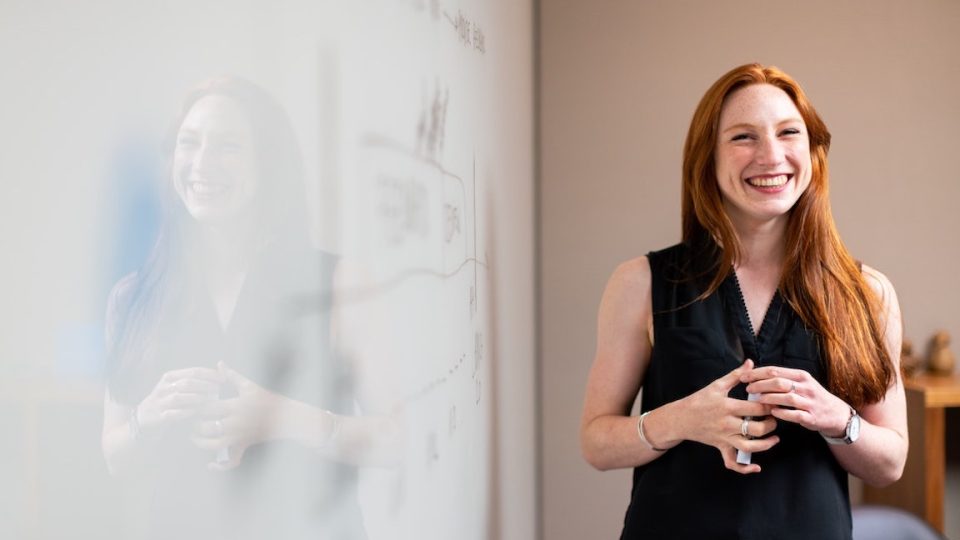 The image of the "office" is constantly being redefined, particularly now as more workers return to in-person work post-Covid. Hybrid work continues to have a place in day-to-day operations, and flex spaces give companies a way to create the best of both worlds for their employees. Here's how to embrace the flex space trend and make it your new workplace normal.
Key Takeaways:
Flex office space is a dedicated workspace that offers flexible terms and usage without the permanency or overhead of a traditional office.
Benefits of a flex space include lower costs, greater adaptability and scalability and less hands-on management.
Potential downsides of a flex office space are a lack of control over aesthetics and layout and how others might perceive your company.
Companies can turn their existing spaces into more flexible work environments with scalable, portable Neat devices like Neat Board and Neat Frame.
What Is a Flex Space?
Let's start with a flex space meaning: We define it as a dedicated workspace that companies can rent on flexible terms. You get the benefits of an office space without the permanency or ongoing overhead of a traditional office.
How Are Flex Spaces Different From Traditional Office Space?
Similar to co-working, flex office space shares a few of the same characteristics as traditional offices. But again, the two are far from synonymous. For starters, traditional offices tend to be significantly more costly than a flex office. Not only are you paying a sizeable amount per square foot (about $35, on average), but you're also paying for electricity, heating and cooling and maintenance for the entire facility.
Flex spaces also tend to offer more flexible lease terms. While you might have to sign a multi-year lease for a traditional office, flex offices may only require a one-year lease or could even offer a month-to-month option.
Flex spaces can easily adapt to your needs, such as adding separate meeting rooms, breakout rooms, quiet zones or spaces designed for collaboration. Some flex spaces are gearing themselves toward the future of work with Zoom rooms, which are dedicated rooms set up for one-touch Zoom meetings.
Neat enables traditional offices to become flex spaces with scalable, portable devices and experiences. Take Neat Board, for instance. This digital whiteboard creates meeting rooms on demand with an integrated video camera, speakers, microphone and screen. The board can be wall-mounted or placed on a table stand or floor stand with wheels, each of which offers one-tap video conferences to turn any room into a Microsoft Teams Room or Zoom Room.
Neat Frame is a smaller, desktop-sized device that offers one-touch video conferencing. It's ideal for smaller spaces, and its lightweight, portable design helps in-house teams and remote workers stay connected under any room conditions.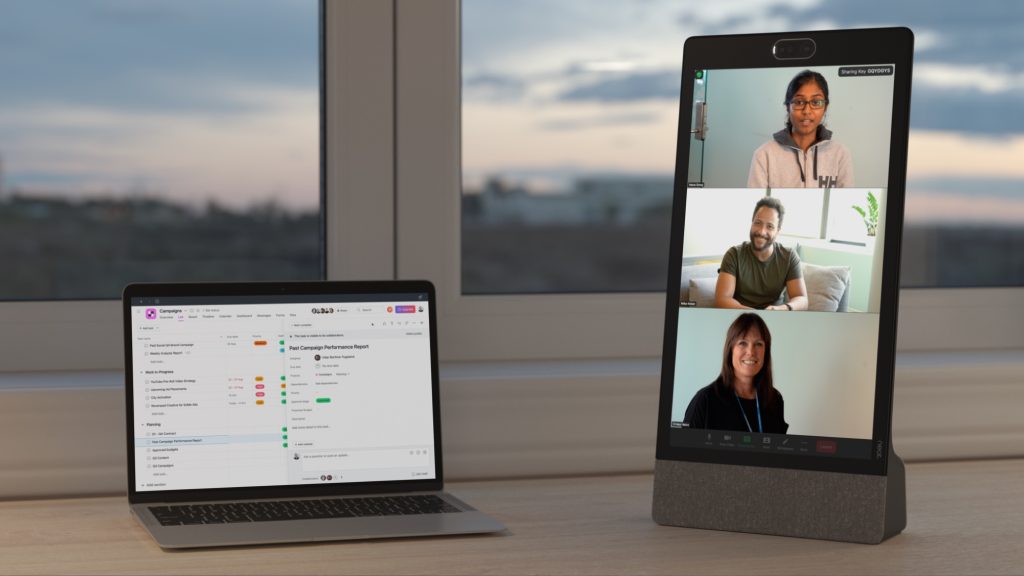 The Benefits of Using Flex Space
For companies seeking ways to support the hybrid work concept post-Covid, a commercial flex space offers a number of benefits.
Less Hands-On Management
One of the main advantages of using a purpose-built flex office space is leaving the physical office management aspect to someone else. There's no furniture to buy, no HVAC or parking lot to maintain, no repair company to call when something breaks etc. In a co-working environment, for example, you're sharing these costs with other tenants. Someone else is in charge of managing the physical space, allowing companies to focus on work.
Multifunctional, Scalable Office Space
From an employer's perspective, flex offices offer more flexibility when it comes to accommodating changes in staff size or project needs.
In the traditional office setting, workers are typically assigned a desk or cubicle and remain in that same spot for the duration of their employment. However, with the growth of flex office space, employees are no longer restricted to a specific work area. Rather, they are able to move around the office as needed in order to collaborate with coworkers or take advantage of different work settings.
This newfound freedom has led to a number of benefits for both employees and employers. For starters, employees appreciate being able to work in different environments depending on their mood or task at hand. In addition, flex office spaces can help reduce employee stress levels and promote productivity.
Lower Costs for Faster Growth
Sharing the costs of running the office across multiple tenants can provide an advantage to businesses in various stages of development. By keeping operating costs low, you can free up more capital for growth initiatives, such as hiring top talent, buying equipment or investing in marketing and advertising.
Plus, as your company grows, it's easy to add to your existing flex space. You don't have to worry about uprooting your entire business and staff or wait for your current lease to expire.
Are There Downsides to Flex Office Spaces?
While a flex space sounds like an end-all solution, businesses should consider the potential downsides to the flex space trend.
First and foremost, opting for a ready-made solution means giving up some level of control of the space. There are fewer options to lay out your office the way you want, and you're usually stuck with the existing decor.
There's also the matter of how others may perceive your company. Flex spaces might not offer the sense of permanency or stability you expect. However, this may be changing as the business world becomes accustomed to new ways of working. As hybrid work continues to grow in popularity, flex spaces may become more commonplace in the eyes of consumers.
Where to Find Flex Office Space
Flex spaces are commonly found in co-working spaces, such as WeWork or Office Evolution. There's some overlap between flex offices and co-working space, but there are also a few key differences.
For example, flex spaces are usually rented on a square footage basis, while co-working costs are on a per person basis. Flexible office spaces are usually more tailored to the client company, while a co-working setup may include workers and solopreneurs from lots of different companies. A good way to differentiate the two is that flex spaces are often one option within a co-working company's product offering.
Companies that are currently in traditional offices are also exploring ways to make their space more flexible. In essence, they're creating flex spaces within their existing traditional office ecosystem. For example, some companies are doing away with dedicated offices and desks in favor of open spaces shared by entire teams. They're turning private offices into small huddle rooms equipped with one-touch video conferencing equipment where on-site employees can interface with employees working remotely.
Whether in a traditional office or a co-working space, location is irrelevant. What matters most is that flex spaces embrace the flex part of their name. They're scalable and adaptable for a myriad of use cases and infuse technology like Neat that offers the same benefits.
For instance, Neat devices present everyone in a meeting room equally, whether they're sitting, standing or moving around the room. This revolutionary feature enables more natural conversation by ensuring everyone is represented on a video conferencing screen, not just the person talking or hosting the meeting. Neat devices also autoframe video meetings to eliminate outside distractions and focus only on the meeting participants. It adapts to any size room and room conditions, from large conference spaces to tiny breakout rooms, with no loss of video or sound quality.
By creating these agile environments and collaborative experiences, companies are better positioned to respond to changes in the workplace.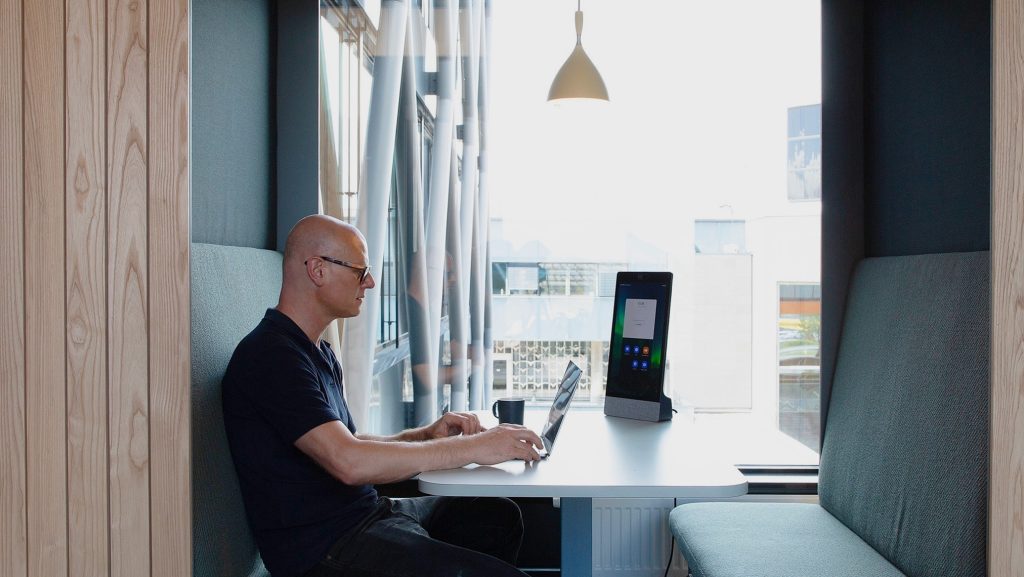 Creating a Flex Office Space with Neat
As more employees return to the office, there's never been a better time to explore the options that a flex space offers. Employees that aren't in the office every day may no longer need a static work area, allowing companies to free up extra space and set the stage for growth. Plus, with some employees continuing to work from home, either part-time or full-time, in-house teams need to stay connected to them in ways that enable both parties to be seen and heard.
Neat supports a flexible working environment with purposefully designed technologies that cater to remote relationships. Our video conferencing devices and solutions offer superior sound and visuals for maximum engagement. Eliminate distractions, present a clean image and create user-friendly experiences with every video meeting. Explore Neat devices and embrace the future of work!
Sources:
What Is A Flex Office? Office Evolution.
What is flexible office space or workspace? Wework Ideas.
What is a flexible workspace? Condeco.
United States Commercial Property Prices 2020: Per Square Foot. Newsoffices.net.