What Returning to the Office Looks Like in 2022 & Beyond
Hayley Cannon, Aug 5, 2022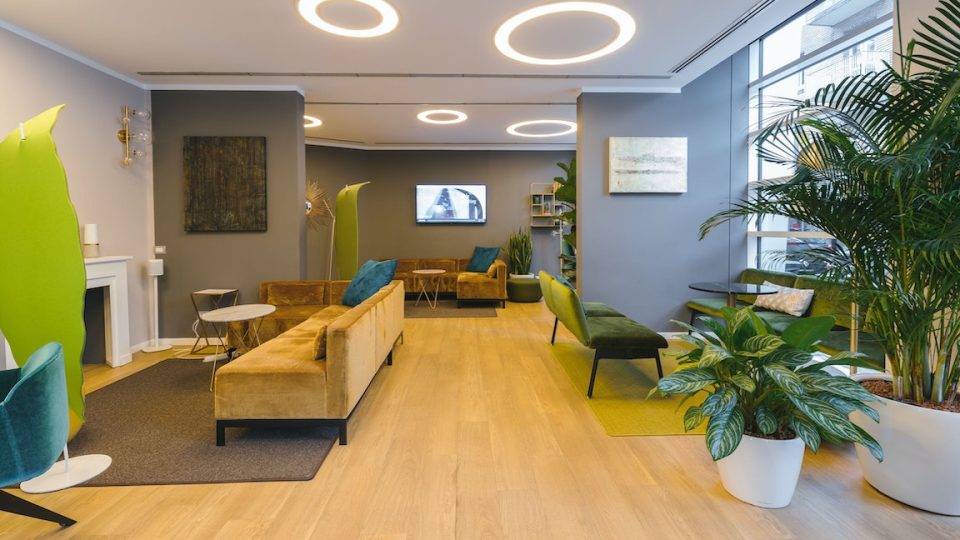 Return to office or work from home? More companies are saying yes to both. As employers are eager to get back to in-person collaborations and networking, employees are nervous about the challenges the new normal of hybrid work will bring. Here's what we predict returning to the office will look like and how companies and employees can prepare.
Key Takeaways
The great return to office is likely to take a hybrid approach for many companies.
Executives are more excited about returning to the office compared to employees, but there are important benefits for each.
The return to office is likely to feel a lot like the first day of work. Employers should plan for some loss of productivity in the beginning, allow time to rebuild connections, and find ways to embrace hybrid collaboration.
Preparing for a return to the office includes rethinking the workplace's purpose, adding amenities, taking inventory of existing workspaces, and creating intentional spaces for hybrid work.
Who Wants to Return to the Office?
A return to the office is inevitable for many companies, but there are mixed feelings about the process. Studies show that executives are more eager to return to the office than employees. Nearly half of executives prefer being in the office every day. However, only 17% of employees surveyed share in the excitement.
Despite the disconnect, returning to the office is a much-needed step toward normalcy. It's a symbolic gesture that shows we've moved beyond Covid and are leaving the pandemic in the rearview mirror.
Love the idea or loathe it, there are benefits of an office return to work plan that shouldn't be overlooked.
For starters, it allows co-workers to rebuild their connections. One study found that 60% of workers feel less connected to co-workers when working from home. Seeing each other on a daily basis and working side by side is expected to improve collaboration and trust. It can also improve how work is coordinated between individuals and teams.
It also allows for better socialization. Being in the office among peers helps to keep employees engaged and feel connected to each other and the organization.
While some employees have mastered work-life balance while working at home, others have struggled to maintain their mental and physical health. Some employees benefit from the boundaries and controlled environment of an office space, and returning to the office can help them regain clarity and consistency around their work.
What to Expect When Coming Back to the Office in 2022
It's fair to say that the workplace as it was left in 2020 will never be the same. Here are some ways that in-person work is likely to change with workers returning to the office.
Re-Adjusting to the In-Office Routine
There's going to be a learning curve for everyone. New employees (hired during the pandemic) will need to spend some time finding their way around the workplace. Existing employees (hired pre-Covid) may also need some extra time getting back into a routine. There might be unforeseen issues with technology or having enough desks and chairs to go around if your team has grown in recent years.
Business leaders should allow for a transitionary period to help employees settle in. Help employees regain a sense of belonging. Make it feel as special as you would a new hire's very first day — it's something to celebrate!
Low Productivity
Plan on low points of productivity in the first few days to allow time for co-workers to reconnect. They've been physically separated for months, even years at this point. And if you've hired new employees since the beginning of Covid, chances are they've never met their co-workers in person. This is likely to be an emotional experience for some, so allow them to enjoy the moment and start feeling at home again.
Hybrid Work Setting
Businesses should also expect remote work to continue to play a role. Video conferencing and hybrid work are now core pillars of business for many companies, and a return to office isn't likely to make them go away.
The benefits of remote work are helping to maintain its place in the physical office. It supports employee wellness by slashing commute times, which frees up time that employees can use to focus on their health. They can also enjoy more flexible time for family life, as well as save money on daily commutes.
As hybrid processes become more accepted, they will also play a role in how employees navigate their return to work. Offices that maintain a hybrid approach will need to dedicate spaces for video conferencing (such as Zoom Rooms) or create environments that are conducive to remote collaboration.
Neat devices are designed to create these spaces simply and thoughtfully. With Neat Frame, every desk can become a video conference "room" of sorts. The all-in-one device sets up out of the box and offers one-touch Zoom meeting or Microsoft Teams meeting capabilities. It auto-frames the speaker to eliminate background noise and distractions while also providing optimal sound and video quality that mirrors in-person conversation.
For offices that do create dedicated video conference rooms, Neat Board offers a complete video conference meeting room experience. This flexible solution can be wall-mounted or on wheels to be used in multiple spaces. It also doubles as a whiteboard to improve video meeting collaboration.
As more companies embrace the hybrid approach, creating spaces that support hybrid work will be a top priority.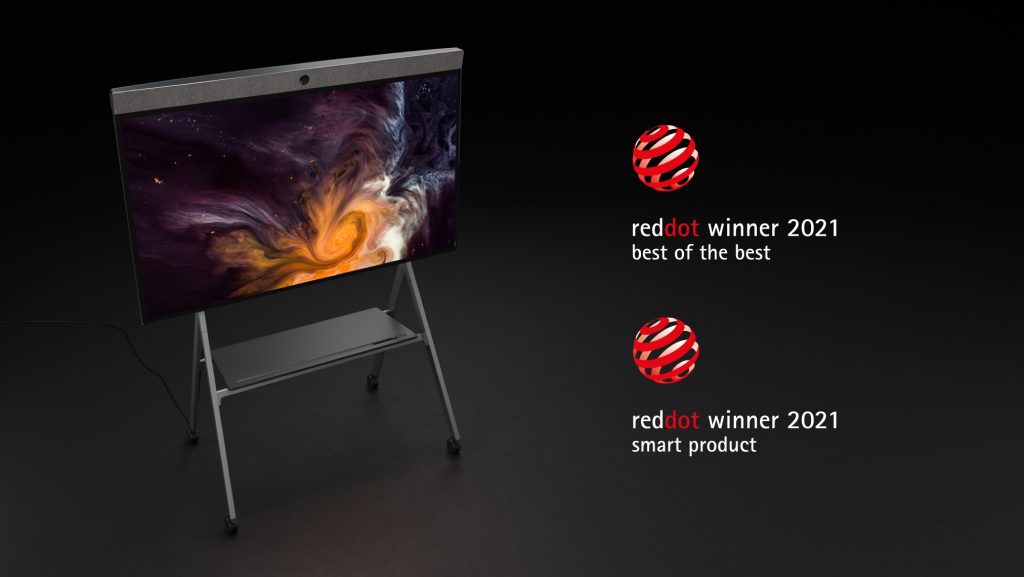 5 Tips for Preparing for a Return to Office
"Back to work 2022" is the theme for companies of all sorts and sizes. Let's look at some tips that employees and company leaders can use to ease the transition and set everyone up for success.
1. Be Clear About Your In-Office Purpose & Expectations
When many companies first went remote, employees and employers alike began a new narrative — work isn't just a place you go to, it's something you do. That continues to hold true even as employees are returning to the office. With this in mind, the role of the workplace is likely to shift.
Think about the purpose you want the office to serve. Should it provide networking opportunities? Be a place for collaboration and research? Offer a place for focused work?
The office's role might or might not require employees to be in the office every day. Make sure employees understand what's expected of them. Help them understand the real purpose of the office and how they can get the most from their time there when not working remotely.
2. Consider a Hybrid or Flex Office Environment
If your workforce has grown during the pandemic, returning to the office all at once might not be logistically savvy. Take stock of the number of desks, chairs, and workspaces you have. Make sure you have enough room to accommodate your entire staff on any given day. If not, you may need to rethink your office design or opt for a flex office space. A staggered hybrid schedule can also help to avoid overwhelming the office.
3. Offer Amenities That Make Employees Feel at Home
Office amenities play a role in helping employees adjust to yet another "new normal" when returning to work. When working from home, employees had more control over their workspace and could focus in a way that worked for them. Returning to the office, some employees may feel like they're losing more than they're gaining.
Companies can close some of the gaps by offering new workplace amenities. Think exercise equipment and spaces, walking paths, decompression areas, more snack and beverage options, and business lounges, for example. Amenities contribute to the workplace experience and can help employees feel more comfortable and cared for.
4. Leverage Change Management Best Practices
Change management is the intentional process of guiding and communicating about changes in the workplace. Assign someone to be in charge of what this process looks like and figure out how to guide employees through the changes. It's likely that returning to the office doesn't mean returning to exactly how things were before the pandemic. Having a designated person in charge of communications, rollouts, and support can help your new changes stick and make them feel less burdensome on your workforce.
Some areas to include in this process are:
Allocation of workspaces
New processes and procedures
Policies around hybrid work or flex schedules
Covid-related guidelines
Technology to support hybrid work and collaboration
5. Continue Using Remote Technology In-Office
Hybrid work isn't going away — it's becoming woven into the fabric of company culture. Hybrid is now the norm in many industries. For many, returning to work means continuing or embracing a hybrid setting.
With this in mind, companies should find ways to infuse remote technologies in new ways. For instance, creating huddle rooms or meeting spaces that offer one-touch video conferencing makes it easy to hop on a call with a client or team member.
With purpose-built Neat solutions, all cameras, speakers, screens, and microphones are integrated in a single device and ready to deploy. Neat technology automatically filters out background noise without the loss of audio quality. They also "frame" the speaker and ignore people walking or talking in the background. Plus, all meeting participants can move around freely while the camera follows them, allowing users to avoid sitting for long periods without disengaging from the meeting. And with superior audio and video quality, video conferences feel more like natural, in-person conversations.
Preparing Your Office Return to Work Plan
Will workers return to the office in 2022? All signs point to yes for many companies. Another new normal is upon us, if for no other reason than to shed some of the shadows that Covid left behind.
Neat remains committed to the return to office transition. Our purpose-built video conferencing devices simplify the way you transform your meeting rooms into spaces that are conducive to remote collaboration and conversations. Let us help you support your workers no matter where they are. Learn more about Neat devices today.
Sources:
Making sense of why executives are eager to get employees back in the office. CNBC.
Hybrid work is here to stay, so companies are spending more on security. ZDnet.
COVID-19 Pandemic Continues To Reshape Work in America. Pew Research.