Boards, Biscuits and Blue-Sky Thinking
Hayley Cannon, Apr 19, 2022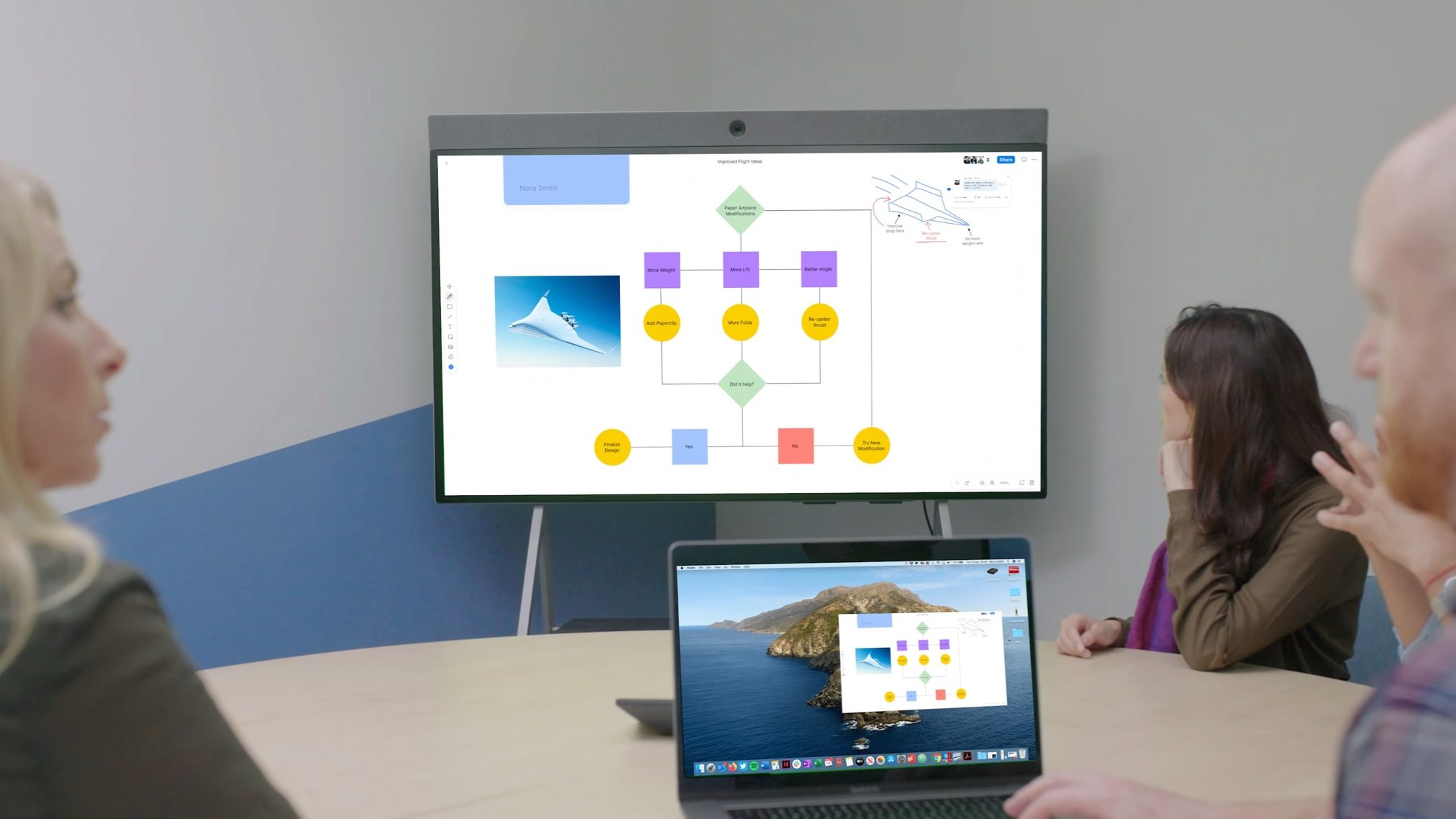 How Zoom Whiteboard with Neat can soon help make getting creative with your team the most accessible, collaborative and secure it's ever been.
What's your favorite kind of meeting? For me, it's the "no such thing as a bad idea" meeting, where the creative juices flow, and I get to play with highlighters and sticky notes in delightfully garish shades. Oh, and don't forget the brainstorm biscuits, or "cookies" as they say in the States.

Whatever you call them, I think we can all agree that they're great for blue-sky thinking. When I first started working remotely, I had my reservations about how these looser, more free-wheeling kinds of meetings would translate online. However, I was pleasantly surprised to be proved wrong. In fact, I've discovered things about virtual collaboration that I prefer, particularly when Irecentlyhad the honor of testing a Neat Board with Zoom's latest Whiteboard solution, which will be available on Neat devices in the coming weeks. Here are four of my favorite things about this mighty duo.
1. Hands off my wall!
Picture the scene. The office wall is covered with stickies that you and your team have just spent the day passionately debating and organizing by theme, priority level and a whole bunch of other stuff. You return the next day to find the stickies are gone, cleared away by a well-meaning teammate determined to be remembered (mission accomplished).
Now picture Neat Board, a 65-inch touch screen purpose-built for video meetings and running Zoom Whiteboard. This digital version of the workshop walls of old keeps your notes and annotations safe, housed on Zoom's secure platform. You can also choose from multiple permission settings, so only the people you choose can edit your board. Or remove it entirely!
2. 100 heads are better than one
New Zoom Whiteboard supports up to 100 people. What that means in practice is that ideas can be put forward and developed by multiple contributors, not to mention stress-tested by colleagues in different departments or territories. Rather than everyone trying and failing to all attend a single meeting in a particular location and time zone, this process can unfold effortlessly over time, with each individual accessing the project board remotely and at a time that suits them.
When it is time to get together, you can start a video meeting on Neat Board with just one tap, then wirelessly share your screen for all attendees to see, in the room and remotely. What's more, our Symmetry feature displays everyone's face equally on the screen, delivering outstanding meeting equity, while our powerful audio system suppresses unwanted noise outside of the camera view.
3. Simple and rapid set-up
Workshops with Neat Board and Zoom Whiteboard are quick and fool-proof to coordinate and manage. To set up Neat Board, all you need to do is wheel it in or mount it on a table or wall and leave it there if you prefer. There are no complicated cables either. One connection is all that is needed to plug it in and power up. As for Zoom, remote and hybrid workers can now use a single platform for their chat, video and whiteboard collaboration, all integrated seamlessly with Neat Board. Zoom also has plans in place for integration with partners, including Meta and DropBox, for even more ease and convenience.
4. Stickies are here to stay
Collaborating virtually doesn't mean compromising on fun. Neat Board comes with a pair of Neat Markers, so two people can sketch and mark up simultaneously, without ever needing to take a break to charge the markers up. Zoom Whiteboard's infinite canvas also allows you to visualize ideas fluidly and intuitively. You can upload images, add shapes, connectors and advanced sticky notes – 'advanced' because they work just like the real thing.
Collab convert? I am. There's just one drawback.
No free biscuits.
Chat with a Neat specialist about Neat Board or any of our other devices, the availability of Zoom Whiteboard capabilities across Neat devices, or book a demo.