Tech It Easy
Neat, Feb 16, 2021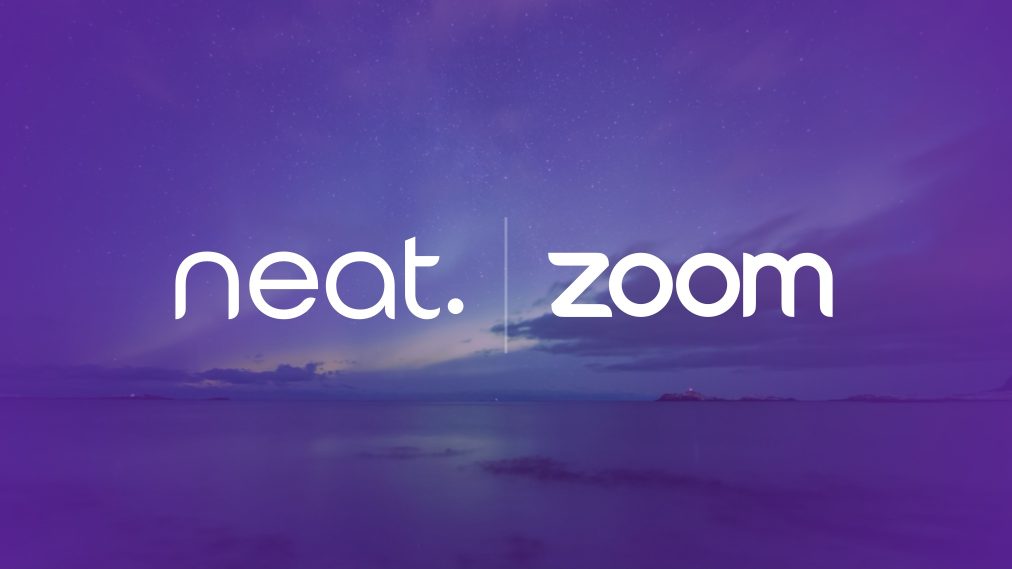 By ditching PC peripherals and streamlining to a dedicated Zoom video device, you can radically simplify your online business set-up, save cash and more.
"Dealing with complexity is an inefficient and unnecessary waste of time, attention and mental energy. There is never any justification for things being complex when they can be simple." Edward De Bono, Lateral Thinking Pioneer
Since the pandemic hit, Zoom has skyrocketed in popularity to become the number one choice in video communications for millions. Among other things, it's helped revive the funds of small to medium-sized businesses on a global scale. Without Zoom's revolutionary software platform, many would have perished. But why choose Zoom as opposed to some of the other leading video software providers out there? The answer is as easy as Zoom itself. It's insanely simple to use. Yet, it's surprising to learn how many companies add complexity to Zoom by juggling a PC with a bunch of cables connecting various peripherals (webcam, microphone, keyboard, mouse, etc.) while making every effort to survive online.
Deploying a single device
As the saying goes, focus on one thing and do it really well! By investing in a dedicated Zoom video device, you get to remove many of the headaches that come with using inconsistent, hard to manage multi-vendor components, so your only focus is on ensuring you're presenting your business online to the highest degree. As a result, you can concentrate on keeping your customers, members, partners or suppliers happy while giving your business every chance of successfully navigating the nuances of today's new normal. That means working efficiently by stripping away the nonessential and focusing your time and energy on the things that matter the most.
Using an all-in-one purpose-built Zoom video device saves you time and money by combining multiple devices into a single package, simplifying the whole experience of setting up and conducting meetings, courses, workouts, etc. Without having to configure and install various devices to run with each other, you can start everything quicker and easier. The simplicity of dedicated devices with an integrated camera, microphone and speaker provides a seamless experience that anyone can use in no time. You don't need an IT pro to install or set it up.
Focusing purely on business
Neat's simple and elegant all-in-one devices, Neat Bar and Neat Board, for example, are so easy to install, set up, manage and use, that you never have to worry about learning or operating advanced technology. Neat Bar and Neat Board empower you to focus purely on the task at hand. With just one tap, you can jump straight into things and share any written, audio or visual content, safe in the knowledge the device is automatically framing your every move. Unlike using a PC with limited sound, picture framing and viewing quality to Zoom, Neat Bar and Neat Board have super-sensitive wide-angle cameras with enhanced zoom and far-reaching audio capabilities. People will always see and hear you clearly no matter where you are in the room, even if you're facing away from the device. Plus, with Neat Bar and Neat Board's remarkably responsive auto framing, you can sit, stand, pace or move around as energetically as you like yet still be center stage. Perfect for personal trainers, yoga teachers, dance instructors, financial advisors, independent wine producers, you name it. See how Neat Bar combined with Zoom helps Core 57, a unique US fitness community in Georgia, deliver personal training classes to all its members in defiance of the pandemic and enables the company to grow its business and expand the services it offers. Watch our Core 57 story.
Other incredible features on Neat Bar and Neat Board include bullet-proof end-to-end encryption for complete privacy protection, Neat Sense for a safer, better-managed working environment (real-time monitoring of air quality, humidity, people in the room, etc.) and Neat Symmetry. Separately auto framing everyone in the room, Neat Symmetry presents each person equally prominent on remote participants' screens for enhanced engagement like never before.
No extra licensing costs
What's more, if you're already a Zoom Meetings paying customer with Zoom's Small & Med Businesses plan, you don't even have to buy a Zoom Rooms license to use Neat Bar or Neat Board. By leveraging your personal Zoom Rooms license as part of your existing package, you already have everything you need to get going with your Neat device. That means no extra licensing costs, which is a big bonus in these financially fragile times.
Many businesses are not only facing the daily stresses of living through a global pandemic but also grappling with continuously changing health and safety standards. On top of that, they're dealing with potentially dissatisfied customers and spending money restructuring their physical premises to be COVID-compliant, all the while making less revenue. According to an article in Fortune late last year, nearly 100,000 establishments in the US that temporarily shut down due to the pandemic are now out of business. Therefore, small to medium-sized businesses must find more effective, cost-saving ways to create safer, more engaging and productive working environments if they hope to stay afloat and prosper long into the future. A streamlined, Neat purpose-built Zoom video device will go towards helping you do that!
Einstein's Three Rules of Work were these: "Out of clutter, find simplicity. From discord, find harmony. In the middle of difficulty lies opportunity."
For more info about Neat devices and how you can swiftly transform your business to be better equipped with video or to order directly online, visit neat.no. We offer worldwide shipping and can deliver in just a few days.