Core 57 Uses Neat + Zoom to Strengthen Ties with Members During Pandemic and Beyond
Neat, Oct 15, 2020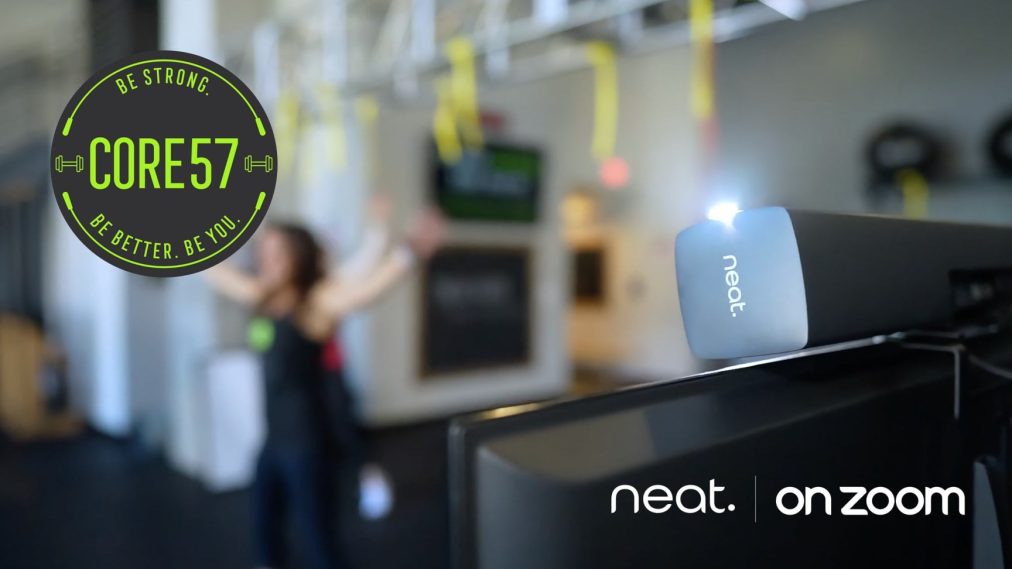 Shutdowns and social distancing requirements due to the COVID-19 pandemic caused major economic disruptions for small businesses – they were forced to either adapt or suffer significant business losses. Core 57, a pair of boutique gyms in Georgia, not only adapted to keep its business going during the temporary closure, but is building a new model to deliver even more services to its members now and in the future.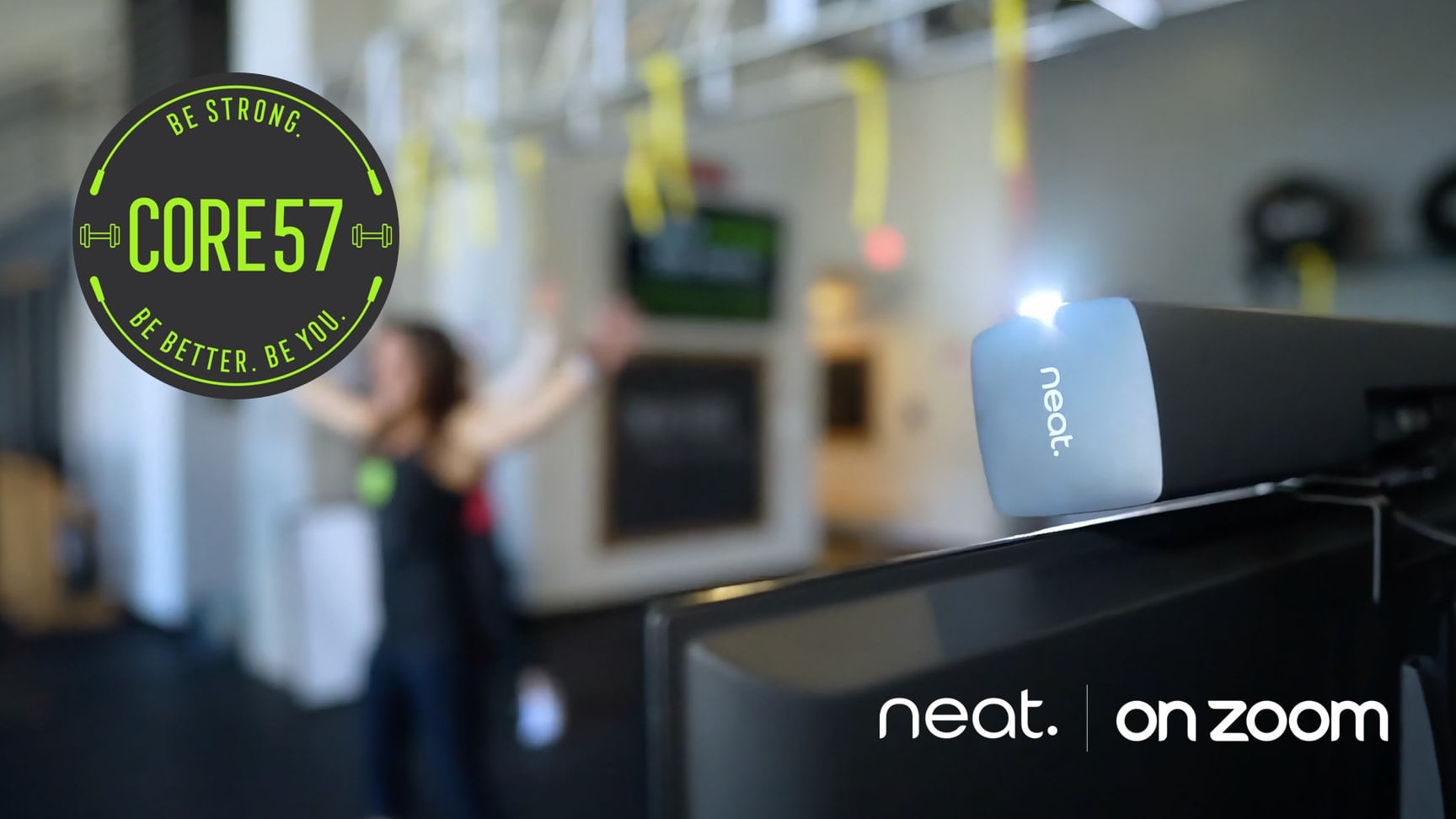 Core 57 is a unique fitness community that provides members with customized exercise, diet and lifestyle training. Offering large group, semi-private and personal training services, as well as nutrition and flexibility guidance, Core 57 has built a strong community of members at its two locations in Downtown Alpharetta and Milton, Georgia.
When the COVID-19 pandemic first hit, Core 57 shut its doors even before the official lockdown began to ensure the safety of its members and coaches. But, that didn't mean that they stopped working to keep their members on track with their fitness goals. Social distancing requirements and the uncertainty of the early days of the pandemic made it more important than ever for members to have access to the training and support Core 57 provides. Within just two days of closing the doors to their gyms, Core 57 was up and running online with virtual classes and training sessions.
"We knew we needed to continue providing classes and support to our members despite the need to shut our gym doors, we quickly determined that holding classes virtually was our best option," said Kolleen Riddick Losch, founder of Core 57. "We started with two virtual classes a day for the first month, and found that about 60% of our members joined those classes to continue working towards their fitness goals with us."
Core 57 offers varying levels of membership, so members who were signed up for personal and semi-private training were offered the chance to borrow weights and equipment from the gym to use at home during sessions with their coaches via Zoom. Additionally, nutrition counseling and training assessments continued via Zoom, so members didn't miss a beat in their fitness journey.
Once the mandated closure was lifted, Core 57 went back to offering in-person training but some members were still hesitant to join group classes. To accommodate those members, Core 57 deployed a Neat Bar in its flagship studio in Milton to conduct one live class each day via Zoom. With the superior audio and high definition video provided by the Neat Bar, members joining remotely can enjoy the same experience as if they were in the gym. Also, one Core 57 instructor was unable to return to in-person sessions right away, but rather than taking time away from work she was able to teach remotely from home via Zoom and Neat, while members in the studio saw her on the screen.
Core 57 realized that the flexibility and convenience of remote and on-demand classes was something the members enjoyed and would take advantage of well beyond the current pandemic. Plus, it offers an expanded opportunity to draw members from beyond the immediate Alpharetta area. Core 57 decided to record the daily live video class and offer the recording to members to use on-demand.
"We realized after trying remote classes that we could offer our services on three platforms: live in-person, live over video, and recorded sessions on demand," added Losch. "Not only does this help out our members, who are generally busy, but it also gives us the ability to grow our business and expand the services we can deliver."
With Neat and Zoom, Core 57 is poised to grow and expand its business by offering high quality virtual content offerings. Not only do they anticipate continuing to offer live remote classes, but they also plan to use recorded sessions to increase their digital content on Facebook and Instagram, offering on-demand classes and informational videos. Plus, they can conduct remote fitness assessments and nutrition counseling sessions via Zoom and Neat, making it easy for busy members to stay on track.
While the pandemic presented a challenge to many small businesses such as Core 57, they took a completely differentiated approach to not just surviving, but thriving. Using Neat and Zoom, Core 57 found creative ways to add more value to members, expand their digital presence, and retain and attract new members.