Simplifying Remote Video Device Control
Justin Bondi, Jan 31, 2023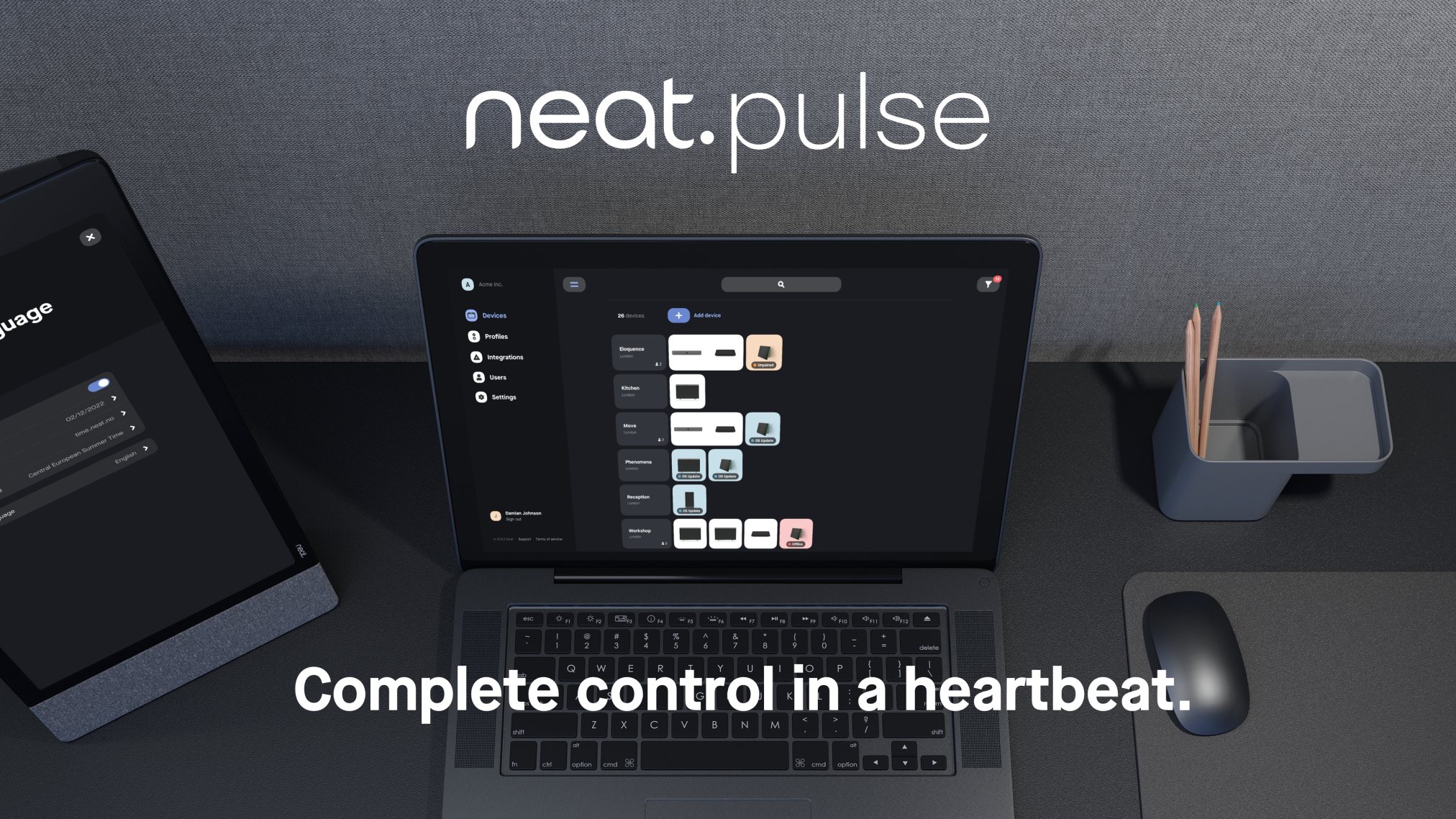 Neat is super excited to announce Neat Pulse, a complete service offering that gives you priority support, an extended warranty, cloud management and monitoring for all your Neat devices.  
As video technology rapidly increases across different workspaces and offices worldwide, businesses need reliable and efficient advanced functionality to deploy and manage their devices effectively.  
 
Neat Pulse lets you control all your Neat devices via an incredibly simple yet powerful, intuitive user interface. Complementing Microsoft Teams admin center (TAC) or Zoom Device Management (ZDM) by including unique, Neat-specific features, Neat Pulse gives you a clear visual overview of singular or grouped and paired devices, enabling you to configure, maintain and update them from anywhere as if you are in the room. 
 
It also allows you to rapidly resolve issues and reduce downtime with priority queuing to support specialists, get faster device replacement and offers secure management access to all your Neat devices, with roles-based admin and audit trail features for increased transparency and improved peace of mind. 
Ensuring healthy devices
In addition, besides helping make your video deployments fast, easy and effective, Neat Pulse enables you to quickly find devices of interest with adaptive status, location and device type filters, perform relevant updates, restarts or get logs on multiple devices and monitor room occupancy and air quality with real-time device status reporting, ensuring your devices and global hybrid teams continue to thrive. 
 
With businesses deploying more video technology to support their hybrid and dispersed teams, ongoing management can be time-consuming and challenging. Hence, many organizations are looking for the optimal solution to give themselves complete remote control and support for their entire device deployment. Happily, Neat Pulse provides that, plus a whole lot more to boot!

Neat will release Neat Pulse in spring 2023, and service plan details will follow, so stay tuned.

For all info on Neat, visit neat.no. Better still, book a demo to get the complete lowdown on how we can help make your Microsoft Teams and Zoom meeting experiences the best they can be.