Simplify Your Zoom Rooms Set-Up by Shedding PC Peripherals in Preparation for Back to the Office Hybrid Working
Neat, Mar 9, 2021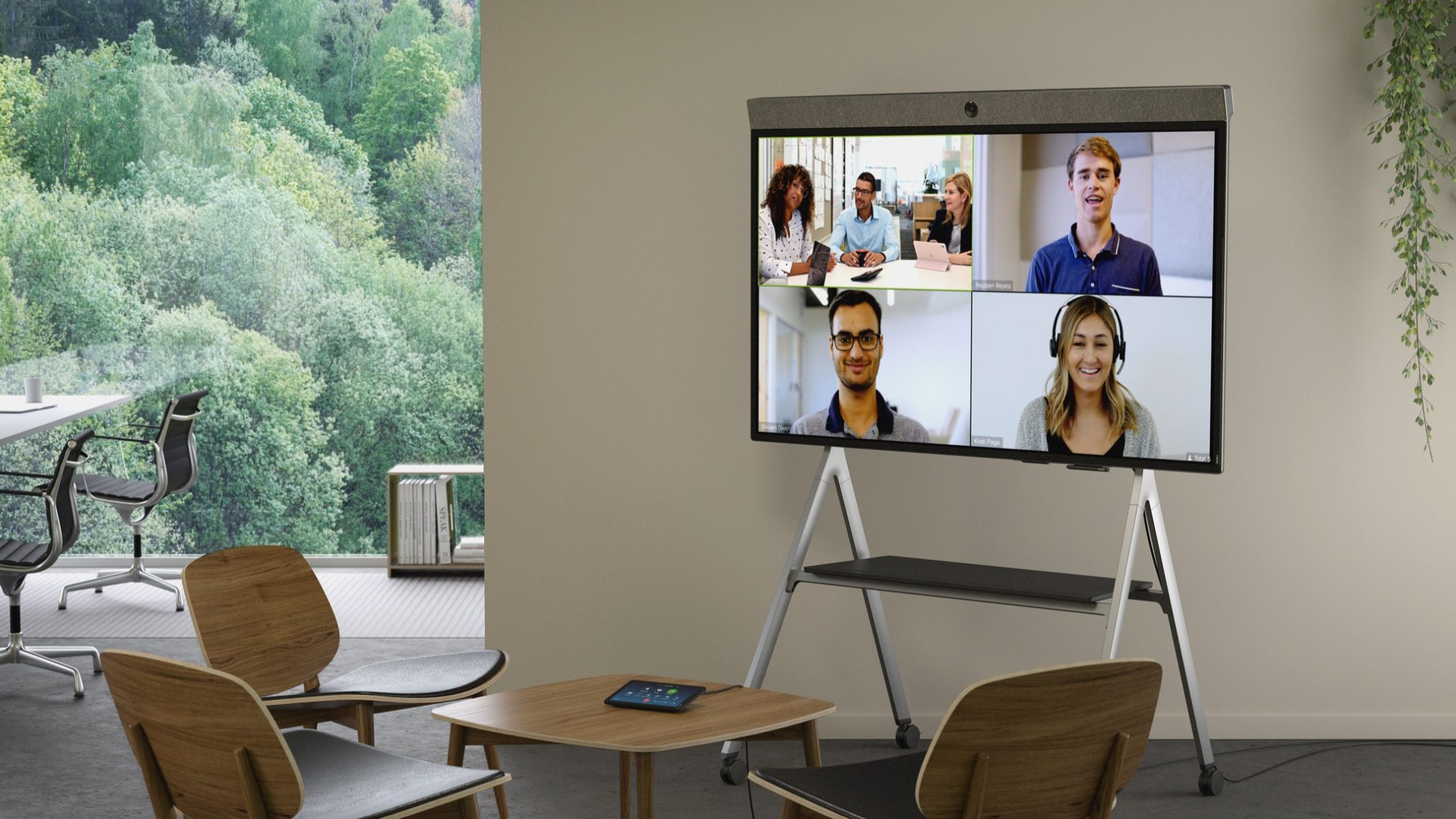 Streamlining to a dedicated Zoom video device will give you safer, smarter, more cost-effective office spaces with faster, more reliable and engaging collaboration tools.
Simplicity means less stuff, less work, less expense, which means more money, more time, more joy. Less equals more!
The coronavirus has permanently altered the working habits of tens of millions. Subsequently, companies are now eager to embrace a hybrid model of employees working half remote, half back at the office post-pandemic. But with that comes a whole host of challenges. When employees finally repopulate their desks and office spaces, they'll need reassurance that their company has their best interests top of mind. For CEOs, senior staff and team leaders, that involves creating safer and more efficient working environments. Also, restructuring offices to allow for reasonable distance between desks while ensuring they equip their rooms with reliable video communications technology to seamlessly connect in-office employees to those working remotely.
Stripping away complexity is essential. By investing in a dedicated Zoom video device, you can shed your PC peripherals of multiple cables, webcam, microphone and so on to radically simplify your Zoom Rooms office set-up. Removing many of the headaches that come with using inconsistent, hard to manage multi-vendor components will enable you to focus on navigating the nuances of today's new normal while benefiting from some seriously indispensable features.
Better health and safety procedures
COVID-19 has made us all acutely aware of how quickly a virus can spread and the anguish and disruption it causes. Of significant concern is how best to implement the proper preventive measures for a safe return to the office. Beyond anything you're likely to get from using just a laptop or desktop computer to Zoom, our incredibly easy to use dedicated Zoom devices, Neat Bar and Neat Board, come packed with an advanced set of smart room sensor technology. Neat Sense lets you manage and monitor air quality, humidity, CO2 and Volatile Organic Compounds (VOCs are organic chemicals, odors, scents, etc.), the number of people in the room, ambient noise and lighting conditions. All the data and statistics for these are readily available on the Zoom dashboard, so it's easier than ever to stay bang up to date with the latest health and safety protocols while conserving energy and cutting costs when no one is using the room.
Closer in-room to remote engagement
As companies start looking to instigate hybrid working, keeping teams tightly engaged will be paramount. Especially as operating from home, we've all gotten used to seeing everyone prominently displayed on our screens in Zoom's Gallery View. Presenting your in-room team equally up close for the first time, Neat Symmetry is a breakthrough innovation in powerful video software optimized hardware that again goes way beyond what regular PCs offer. Neat Symmetry combines advanced AI with a high-resolution sensor to detect everyone in the meeting room, zooming in to individually pinpoint and auto frame each person, then bringing them to the forefront of remote participant's screens like never before. Instinctively following them if they shift position, get up or move around, Neat Symmetry's smooth and super responsive auto framing takes things to a whole other level. In short, it brilliantly restores the balance crucial to more natural video communication. Instead of your remote colleagues peering in and feeling like a fly on the wall, they'll be right in the thick of the action with you.
Sharper audio-visuals
Unlike relying on a PC with limited audio output and picture quality, Neat Bar and Neat Board have sharp definition wide-angle cameras with enhanced zoom and far-reaching audio capabilities that eliminate acoustic echoes and suppress unwanted background noises. So, no "double-talk" issues, where more than one person speaks at once, and everything becomes jumbled, or other disruptions. People will always see and hear everyone on your team clearly, no matter where they are in the room, even if someone is pacing around or facing away from the device. What's more, Neat Bar and Neat Board auto release the room when you leave, saving energy and money.
Neat Bar and Neat Board connect to your network wired or wirelessly, so you never have to worry about running cables across the room. Both are incredibly easy to install, set up, manage and use and self-activate the moment you step in the room, resulting in no over-burdening of your IT department. With just one tap, you can quickly share any written, audio or visual content, and Neat Board gives you the capacity to enjoy annotations and whiteboarding as well. Everything you need to be up and running fast with Neat Bar and Neat Board comes in the box, including Neat Pad, our sleek and dynamic controller and scheduler. You can even choose to deploy further Neat Pad's as controllers throughout larger rooms, empowering additional employees to start a meeting, tap mute and more, or add Neat Pad's as schedulers to cover all entrances. Finally, but crucially, being dedicated Zoom video devices, Neat Bar and Neat Board give you extra security protection.
Simpler solutions for greater efficiency
Pushing the boundaries of how you engage in-office to your remote colleagues and vice versa, Neat continuously strives to deliver radically simple, innovative and flexible solutions across many product and service categories. All Neat devices only exist for Zoom. They are a native Zoom solution, meaning each model is purpose-built to seamlessly make everything Zoom customers experience smoother, smarter, faster, more stable and secure. In collaboration with Zoom, Neat brings you the future of hybrid working today.
For more info about Neat devices, visit neat.no. We offer worldwide shipping and can deliver in just a few days. You can also download our e-book A Guide to Business Resilience and Continuity or sign up for our Demo Tuesday and Thursday or Webinar Wednesday events.