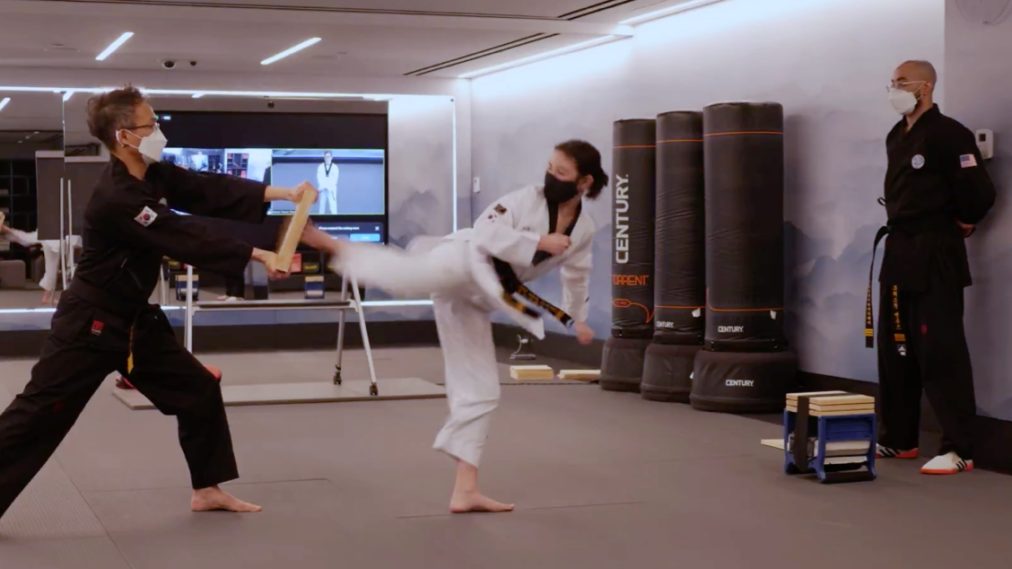 Why Neat Bar is the ideal complement to Zoom for Home, Zoom's new license-free personal collaboration offering.
Stay fixed on your goals yet flexible in your approach with Neat Bar!
Today, Zoom launched Zoom for Home, a personal home office solution that enables people to connect remotely with colleagues and others using their personal Zoom account without needing an additional license. Providing the ideal complement to Zoom for Home is Neat Bar, our simple and elegant, all-in-one meeting room device. Being compact and lightweight, it's easily portable, giving you the freedom and flexibility to collaborate from your personal workspace without any excess clutter. You can even quickly detach it for use in your meeting, huddle, focus or open spaces back at the office if and when required.
A new workspace reality
Whether working from home or in offices, COVID-19 has forced people to face a new workspace reality. The rise of remote working is causing a permanent shift in working patterns and together with that, a need for people to be more adaptable and agile than ever. Gone are the days of being tied to a desk at a set location. Now people are compelled to work and collaborate as, where and when necessary. In an ever-changing post-pandemic world, convenience, reliability and speed are vital for business continuity. That's where a highly capable, multipurpose video collaboration device such as Neat Bar comes into its own.
Incredibly versatile
Neat Bar is incredibly versatile and easy to set up, with everything you need to connect it to your TV or monitor included in the box. All you have to do is plug in the two cables, and Neat Bar will automatically pair with Neat Pad, our dynamic controller and scheduler, which comes as a package with Neat Bar. Both Neat Bar and Neat Pad can be connected either wired or wirelessly to your network, so there's no need to run any cables across the room. You also get multiple mounting options, like our new snap-on mount that's custom-made for Neat Bar to fit snugly on top of any small screen or monitor (available soon).
World-class audio and video
Incorporating unique features such as auto awake and special environmental sensors that monitor air quality, humidity, CO2 and organic chemical levels in the room (scents, odors, etc.), Neat Bar and Neat Pad deliver world-class audio and video. Aside from WiFi capability, you can seamlessly share audio and visual content via an HDMI cable, and Neat Bar instinctively frames you perfectly too. What's more, it has a superior audio range and Neat Audio Processing, meaning no garbled 'double talk' issues or problems with background noise.
Collaborate better than ever
Along with Zoom for Home, Neat Bar transforms your personal workspace into a professional meeting encounter every time. It can enhance your learning experience and engagement when participating remotely and is excellent for schools, universities or your organization's training needs when people are Zooming in from afar, helping you stay connected like never before. In addition, Neat Bar's equally at home in your meeting, huddle, focus or open spaces for up to ten people, making it a truly ubiquitous, ultra-portable video collaboration device that you can effortlessly transport when and wherever you need to.
Neat Bar is available to buy directly online at www.neat.no. We offer free global shipping and delivery within 1-3 days. And for a limited time, we have a 100% Satisfaction Guarantee, which allows you to try Neat Bar standalone risk-free for three months. Or with Zoom Hardware as a Service, you can choose to subscribe monthly for as low as US$ 110/mo.