Oh Boy, It's Time to Unbox My Neat Frame
Hayley Cannon, Sep 16, 2022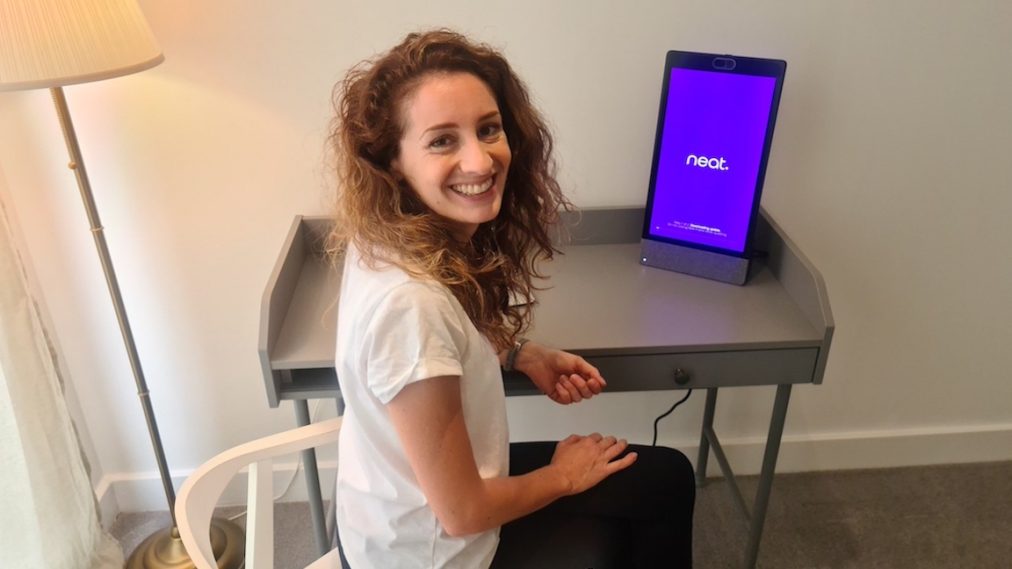 This week I was invited to share my experience of setting up my brand new Neat Frame. My first thought? I better set aside a few hours for this. You know, just in case it all goes wrong. Fortunately, I've just won back my morning.
Hi, I'm Hayley, a member of Neat's content marketing team, and earlier this week, my Neat Frame arrived at my home. It was an exciting moment. My colleagues have been enjoying their Neat Frames for months, but I also felt a bit of trepidation. In the past, when I've set up new laptops and mobile phones, it's been pretty disruptive to my working day. I've lost hours waiting for data to sync or trouble-shooting unexpected glitches. I didn't want to get caught out this time, so I cleared my diary for the morning.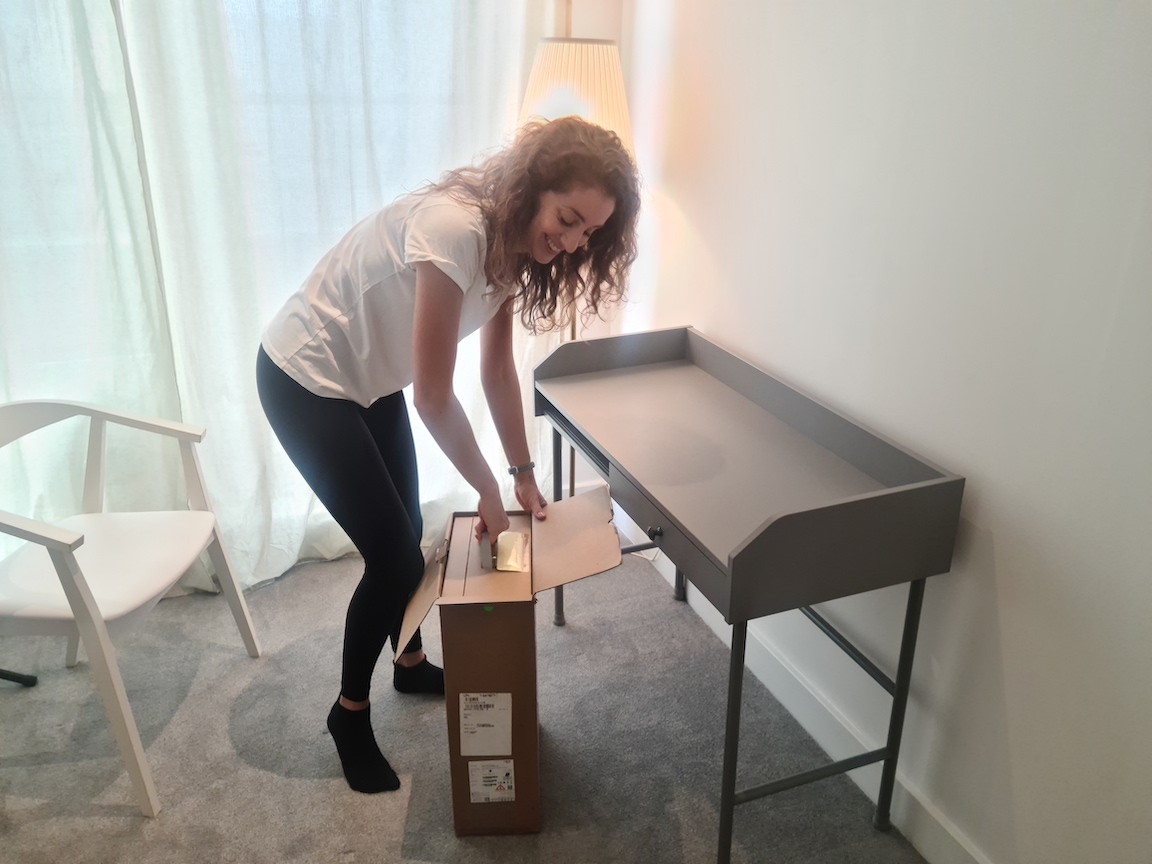 As I opened the box, the first thing I was struck by was there were just three things in it:
My Neat Frame
A cable
A slimline warranty and safety pamphlet
Talk about minimal!
Notably, the only instructions were 'plug in cable' and 'follow set-up on Neat Frame', printed on the packaging protecting the screen. I'd heard about this before. Apparently, the set-up is so easy that a traditional instruction manual is not necessary. Hmm, I thought as I plugged my Neat Frame in.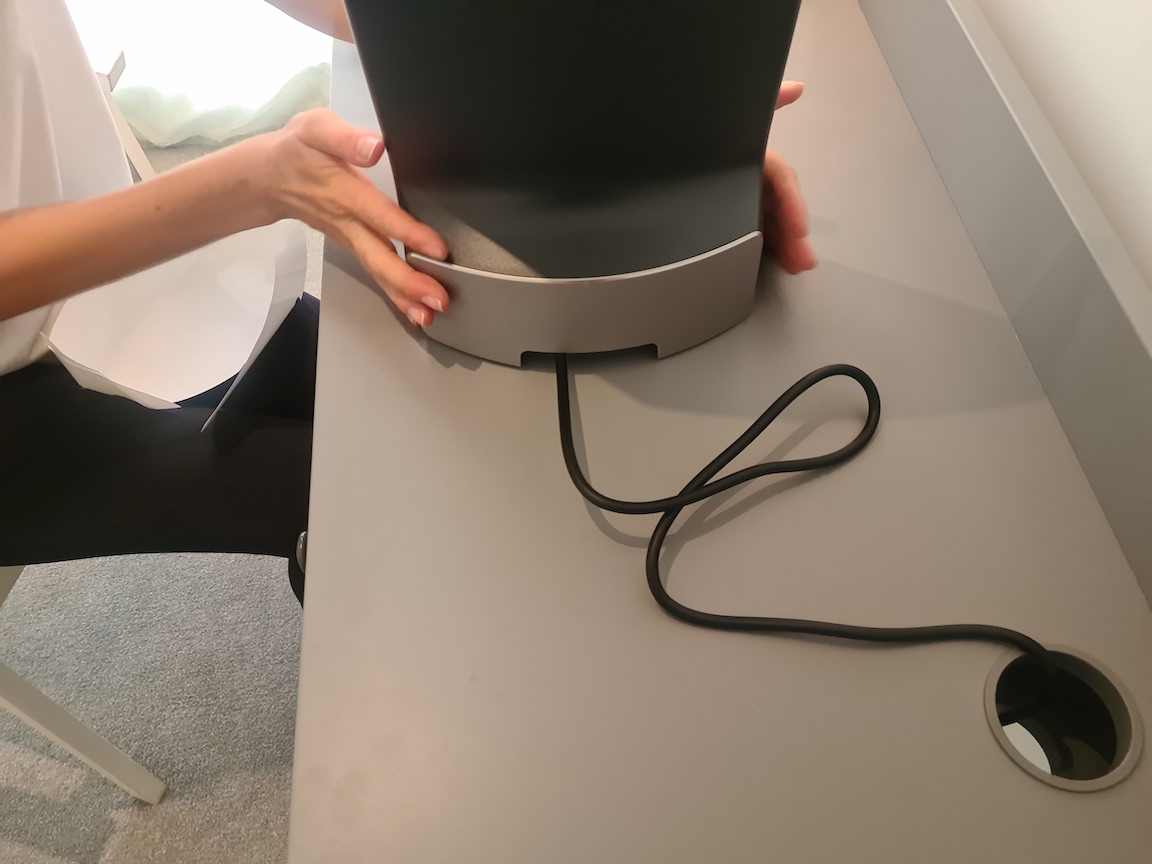 Immediately, my Neat Frame sprang into life and offered me a list of languages to choose from. After confirming 'English', I was prompted for my WiFi network and password, followed by another prompt to enter my timezone. I selected British Summer Time (as the rain poured down outside).
Next, it presented me with the choice of using Zoom or Microsoft Teams, and – after logging into my Zoom account – that was it. The set-up was complete! I glanced at my watch. The whole process had taken just five minutes, including stopping to take photos of the affair, which meant I still had another 3hrs 55mins to wait until my first video meeting of the day. I decided to use the time wisely, trying on a range of virtual backgrounds. Blades of grass it is.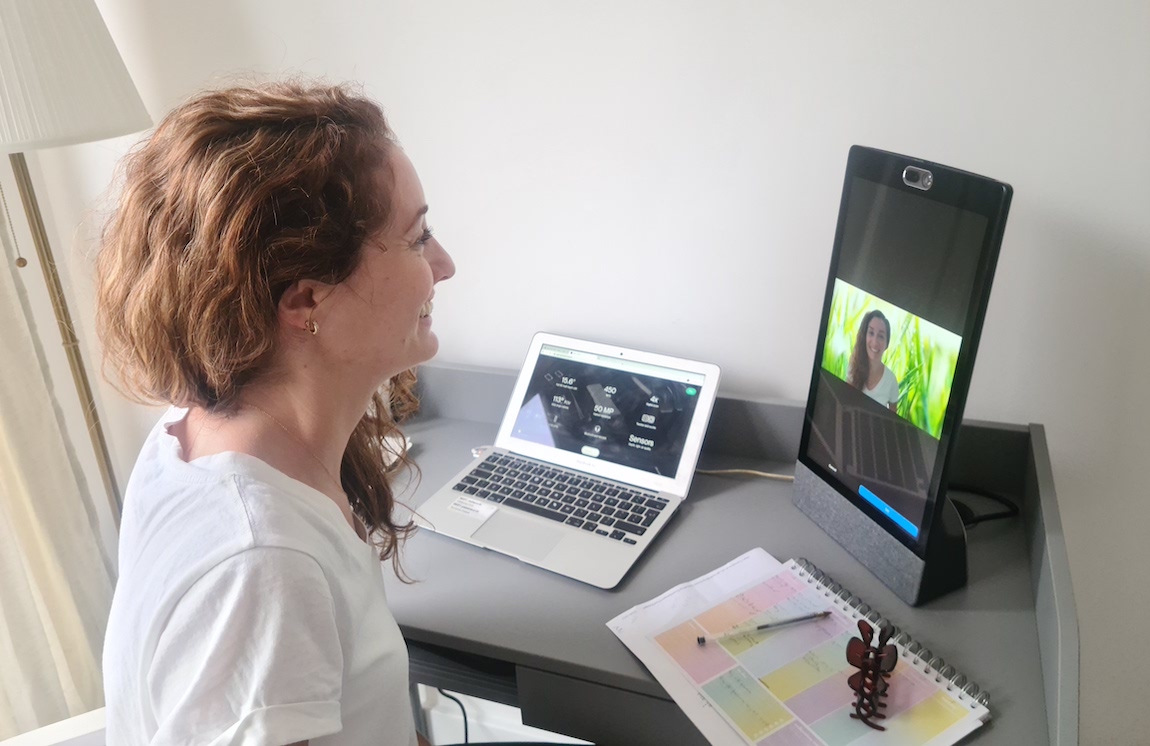 With the most important decision of the day done with, it was time for a cup of tea and to reflect on my morning's work. I couldn't believe how straightforward it had all been. I was impressed with how good-looking my Neat Frame was too, minimal and sleek with just one button for when you want to cover the camera for extra security (just in case you're worried about getting caught out in your PJ's!)
Neat Frame is a great device to get more out of your meetings online for people like me who work at forward-thinking companies that embrace remote working. Not only does it have top-quality audio and picture quality – so you can catch every nuance of the conversation – the camera is at eye level. You don't realize how unnatural it feels staring into your laptop camera until you've tried Neat Frame. It really makes meeting via video much more lifelike.
If you'd like to discover more about Neat Frame, you can check out how my teammate Simon got on using his for the first time here. Or dive into our product page for details of Neat Frame's awards (including a Red Dot Design Award 2022, Best of the Best) the full specs and pricing information – starting from $108 a month for a subscription. What's more, Neat offers a 30-day trial period, so there's zero risk for you trying something new.
Next-generation video collaboration has landed folks, and I can promise you it doesn't get any simpler or better than this.