Easy Meeting Equity for Your Hybrid Teams
Hayley Cannon, Nov 24, 2022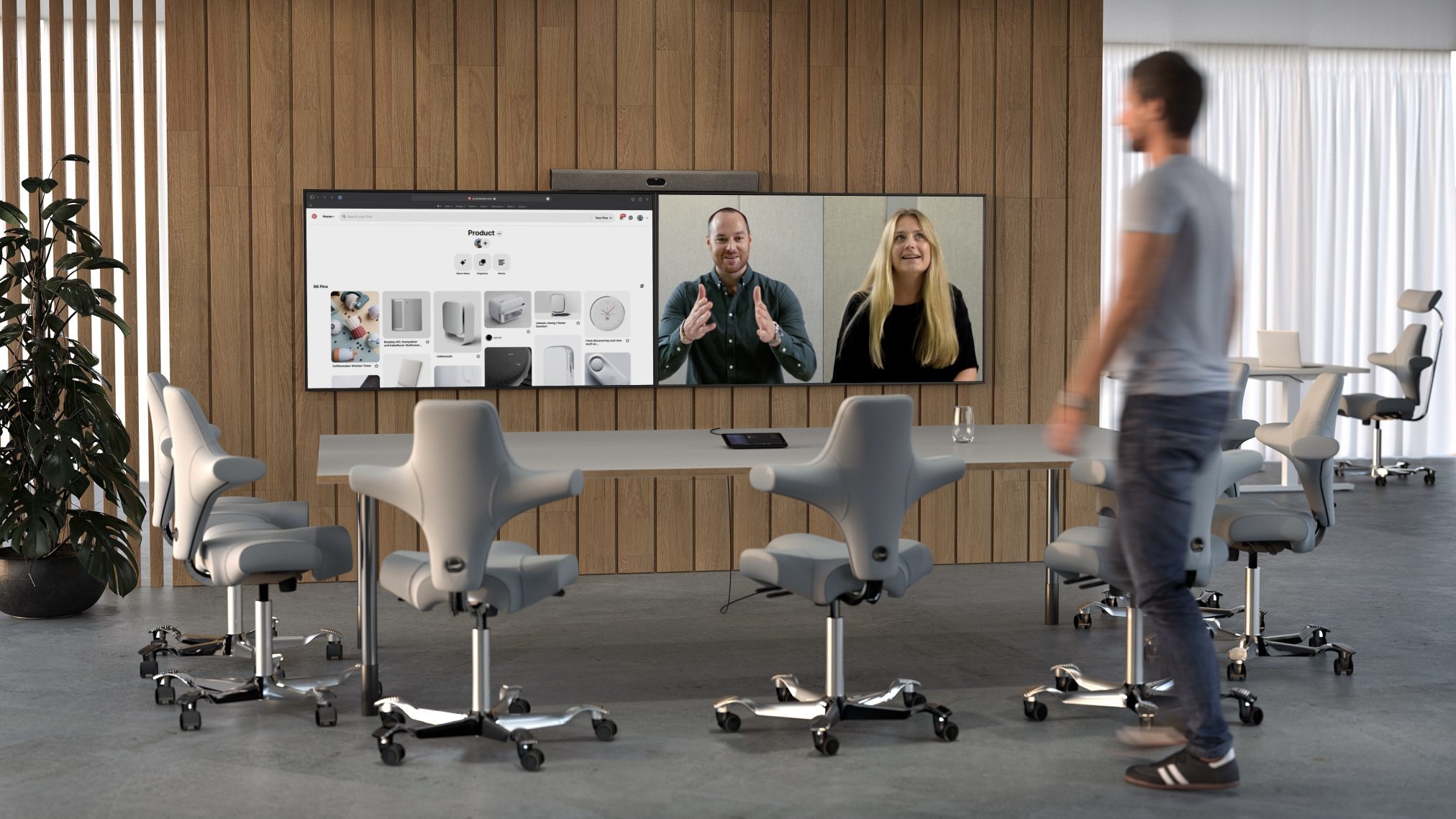 Meeting equity is a fundamental pillar of effective communication for hybrid working teams. But what is it exactly? And what do you need to invest in to achieve it quickly and with ease?
Today, I'm going to let you in on a secret. Despite the fact that I write the words 'meeting equity' every week, and discuss the concept regularly with colleagues, I had never actually heard of this buzzy little phrase before I worked for Neat. This got me wondering, how many more folk are a little hazy on the concept? Or haven't come across it all? A brief investigation on Google Trends confirmed my hunch: limited search traffic for 'meeting equity' outside the usual tech hotspots. I'm taking it as a sign that it's time to go back to basics.
To explain to you what meeting equity is, let's start with what it isn't. Remember that time you joined an important meeting happening in the office, remotely, then couldn't get a word in edgewise as your teammates in the room hashed it out amongst themselves? Remember how you felt like a fly on the wall, there but not really part of the action, even missing a word or two (okay ten)?
If we were to analyze who actually contributes and gets heard in these kinds of meetings, it's pretty clear it's the people in the room. While they might not mean to dominate, the fact that they sense each other's presence in the space more directly means they do, creating a lopsided conversation that lacks – you guessed it – equity.
So, why is meeting equity important? No one likes to feel left out of a meeting, but that's not the half of it. When remote-working teammates get overlooked, we lose out on the full force of the unique set of skills that they bring to the table, their feedback and ideas. With as many as 74% of U.S. companies implementing a hybrid work model and 55% of employees wanting to work remotely at least three days a week, that's a lot of losing out.
74% of U.S. companies following or planning to implement a permanent hybrid work model.

30 Essential Hybrid Work Statistics 2022, Zippia.
So, what do we do to restore the balance? I'm glad you asked. The first and most obvious step is to audit your tech. High-quality video and audio quality are important, but that's just the start. You need to choose devices designed with both the physical meeting space and the remote participants in mind. The golden rule is to think face-to-face, no matter where people are located geographically. This was the philosophy behind our latest device, Neat Center, available in fall 2023. It captures 360° visuals and sound to give remote participants a perfect perspective of everyone in the room. In essence, Neat Center transforms the traditional round table into a true hybrid-at-heart format, that invites teammates working remotely to pull up a proverbial chair.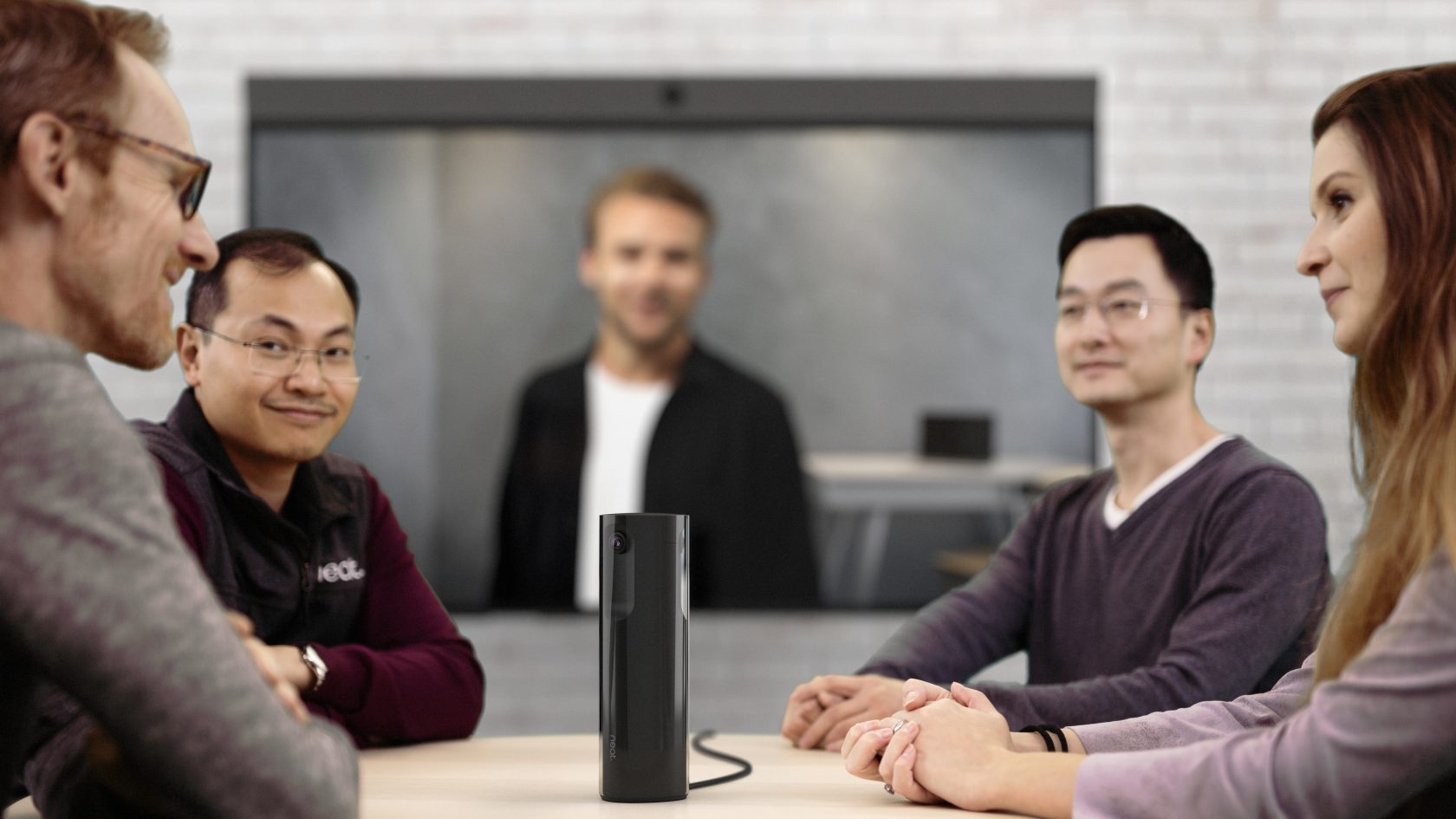 Investing in video devices with pioneering hybrid-working features is a game changer, features like Neat Symmetry, which presents everyone equally on-screen whether they're joining from in the meeting room or remotely. It's our great leveller, and can also find and pull forward people positioned at the back of a room, which means the days of crowding awkwardly around a single webcam are over.
We love Neat Symmetry. We've got a big meeting room, but everybody on the call can clearly see everyone's faces. It makes meetings really inclusive.

Neat Customer Doug Low, Incu CEO.
Another great benefit of Neat Symmetry is that it allows people to remain perfectly in the frame, even as they get up and move around a room. It's something so simple but its impact is huge, liberating people from the confines of their chairs, encouraging them to stretch and relieving posture-related aches and pains.
Finally, Neat Symmetry crops each person's image to exactly the right size, ensuring peoples' upper body and hand gestures are captured just as clearly as their facial expressions. This more holistic view helps remote participants to read body language more easily, closing the gap between virtual and in-person communication.
When it comes to meeting equity, ask yourself this: do your current video collaboration devices extend beyond supporting traditional in-office meeting rooms? ('Legacy' meeting rooms, if you ask me.) While offices today are the place where teammates come to be together in person, they'll always need to include the people working from home, in real-time. Also ask yourself: does your current set-up support the needs of the individual who is visiting the office? Yes, they've come to be with others, but they'll still need a personal workspace where they can hear themselves think and check in with remote teammates 1-to-1. Alongside updating the tech in communal meeting rooms, it makes sense to provide smaller, quieter hot desks and focus spaces for solo working, complete with a desktop video device like Neat Frame.
Neat Frame is the winner of two Red Dot Design awards, 'Smart Product' and 'Best of the Best', and elegantly combines a webcam positioned comfortably at eye level, a 113° field of view, 8x zoom and Neat Symmetry (of course). It also has a 3x mic array and Neat audio processing algorithms, which emphasize your voice while removing annoying background noise, like typing on a keyboard and voices nearby. Neat Frame is also perfect for people working from home, eliminating the hum of household appliances. Dogs and toddlers too!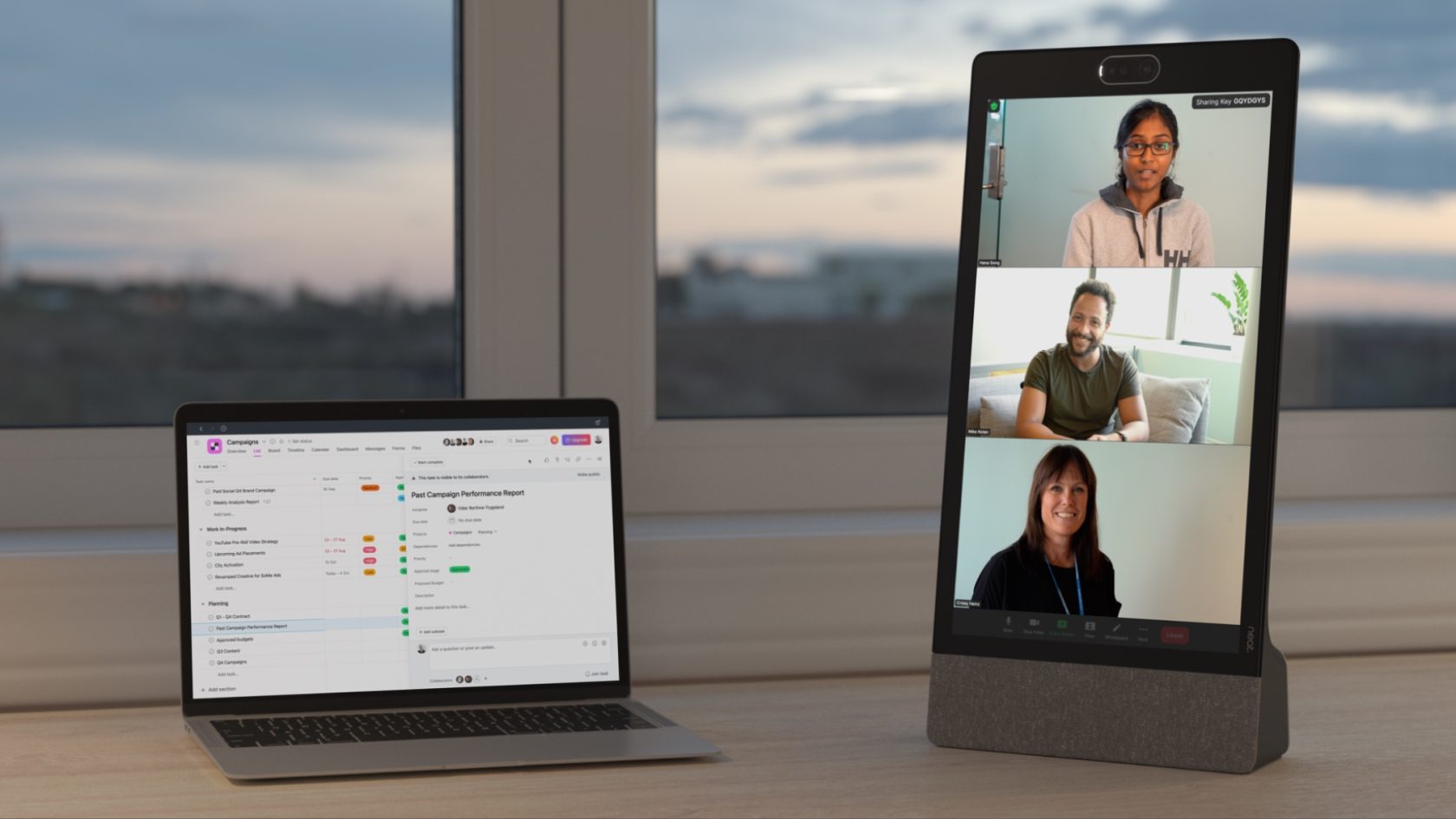 To discover more about how devices like Neat Frame can help you reclaim your hybrid team's togetherness and productivity, chat with one of our friendly specialists or book a demo today.
Alternatively, dive right in and take advantage of our special offer. There are just six days left to go to get 3 Neat Frame devices for the price of 2. Offer ends November 30th, 2022 or while supplies last.