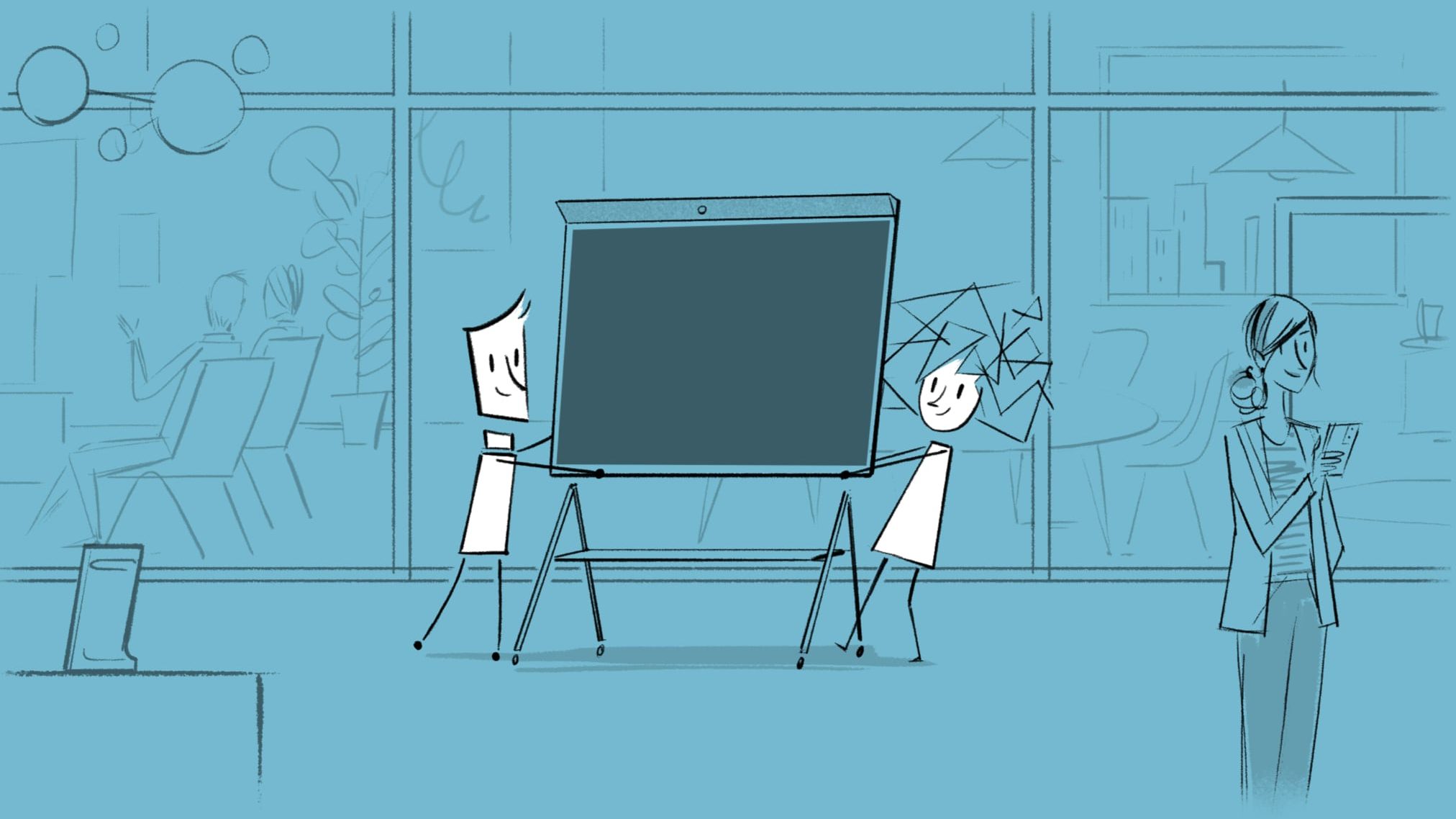 Neat Board enables our two brand heroes, Chloe and Pete, to enjoy the creative freedom of brainstorming with their hybrid team in whatever space is available or favorable.
Neat Board is the complete Microsoft Teams or Zoom meeting room package in a simple yet powerful all-in-one video device. Thanks to its immersive 4K 65-inch LED screen with a 120° wide-angle view and brilliant brightness, Neat Board allows you and everyone else in the room to detect and read people's facial expressions, body language and content.
Providing a collaboration experience beyond video meetings and wireless content sharing, Neat Board also offers dynamic whiteboarding tools and templates. See how Chloe and Pete maximize Neat Board's mobility and leading-edge features to share their ideas for increased creativity and inspiration among their hybrid team here:
%slide_no%
of
%slide_total%
Chloe and Pete Get Creative with Neat Board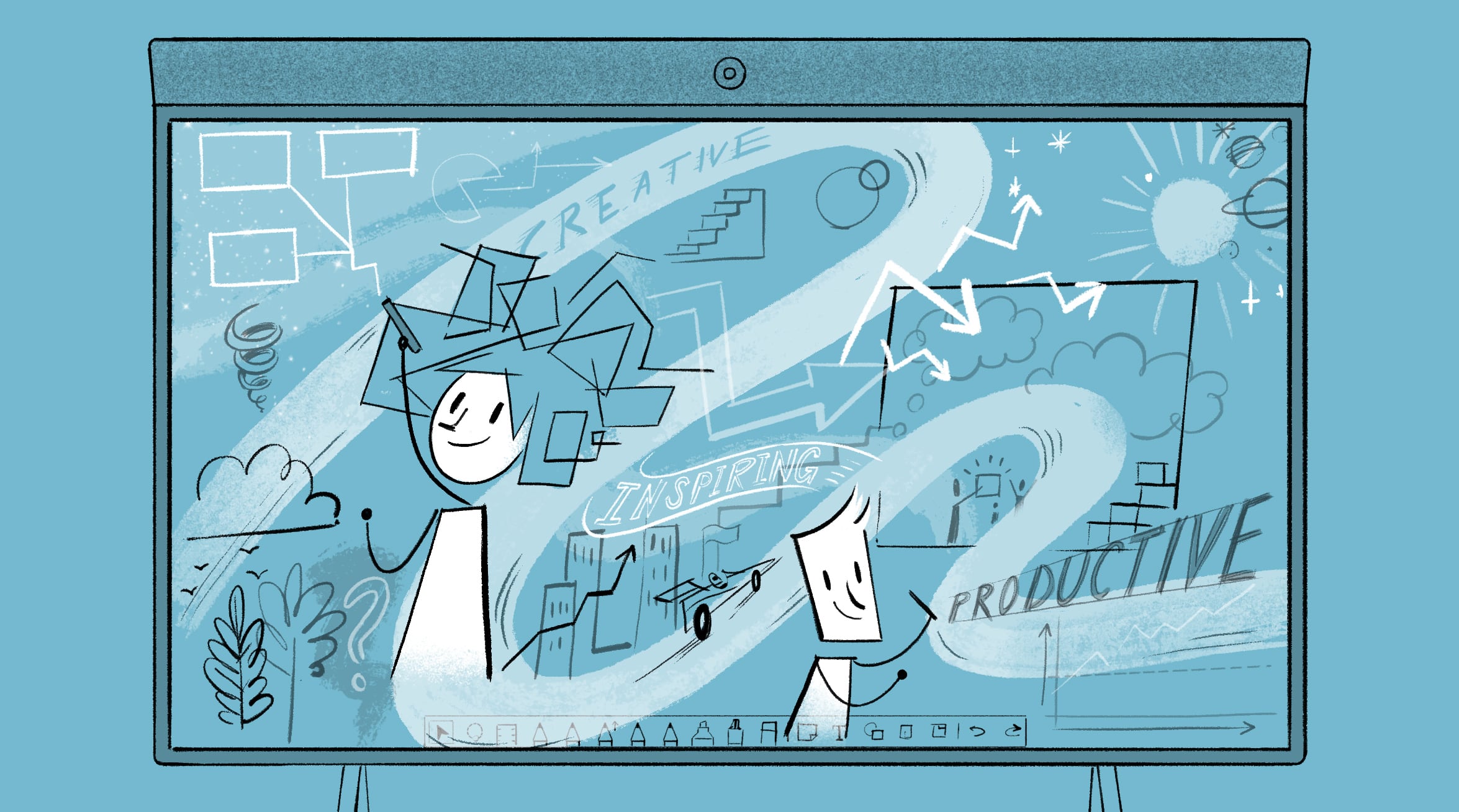 %slide_no%
of
%slide_total%
Chloe and Pete have a brainstorming session with their hybrid team to discuss a new project. They wheel Neat Board into a meeting space where one of their in-office colleagues waits while the rest of the team joins remotely.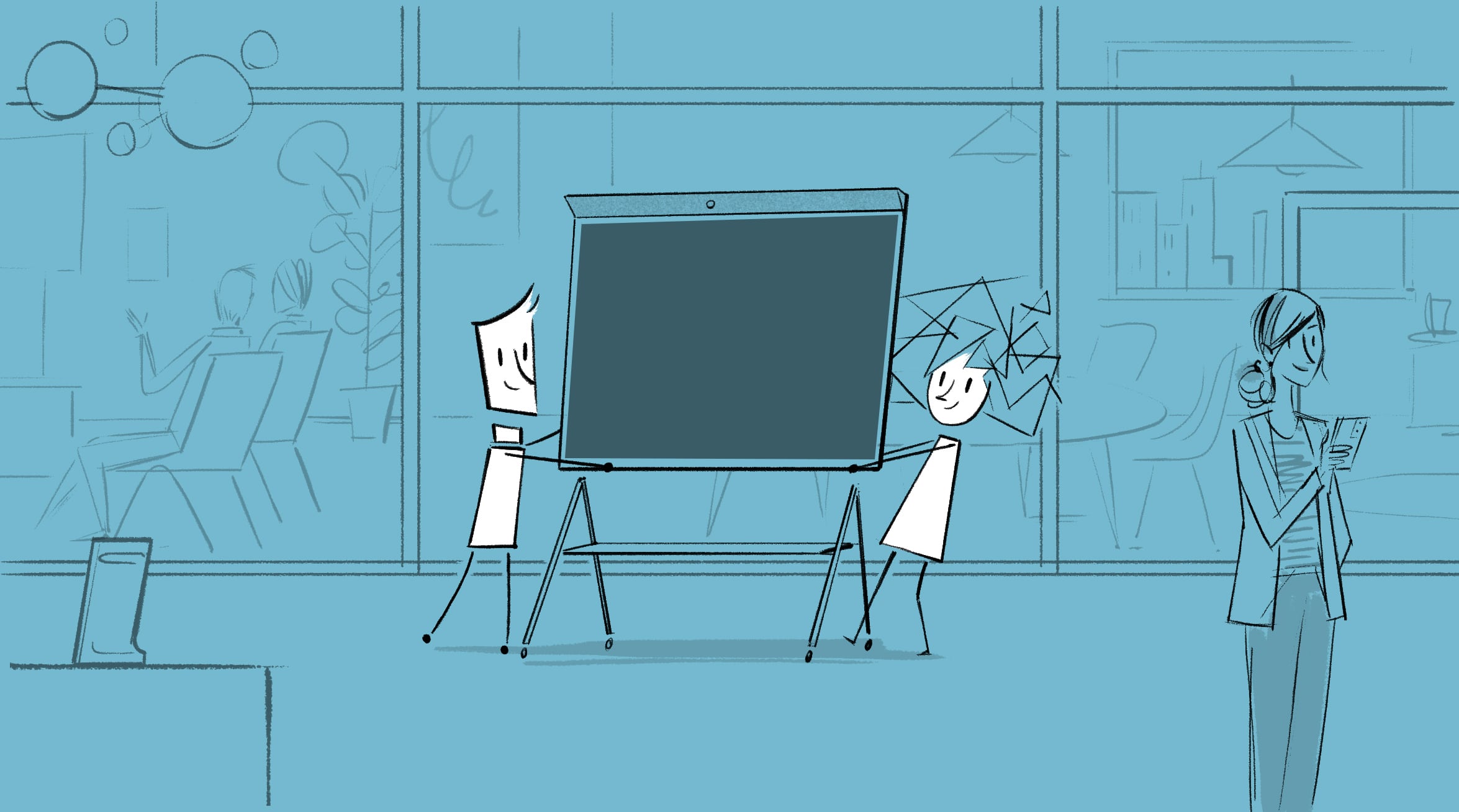 %slide_no%
of
%slide_total%
Thanks to Neat Board's immersive 65-inch multi-touch screen, powerful audio and versatile wide-angle camera, everyone appears almost larger than life. After a quick catch-up, the team begins discussing the project.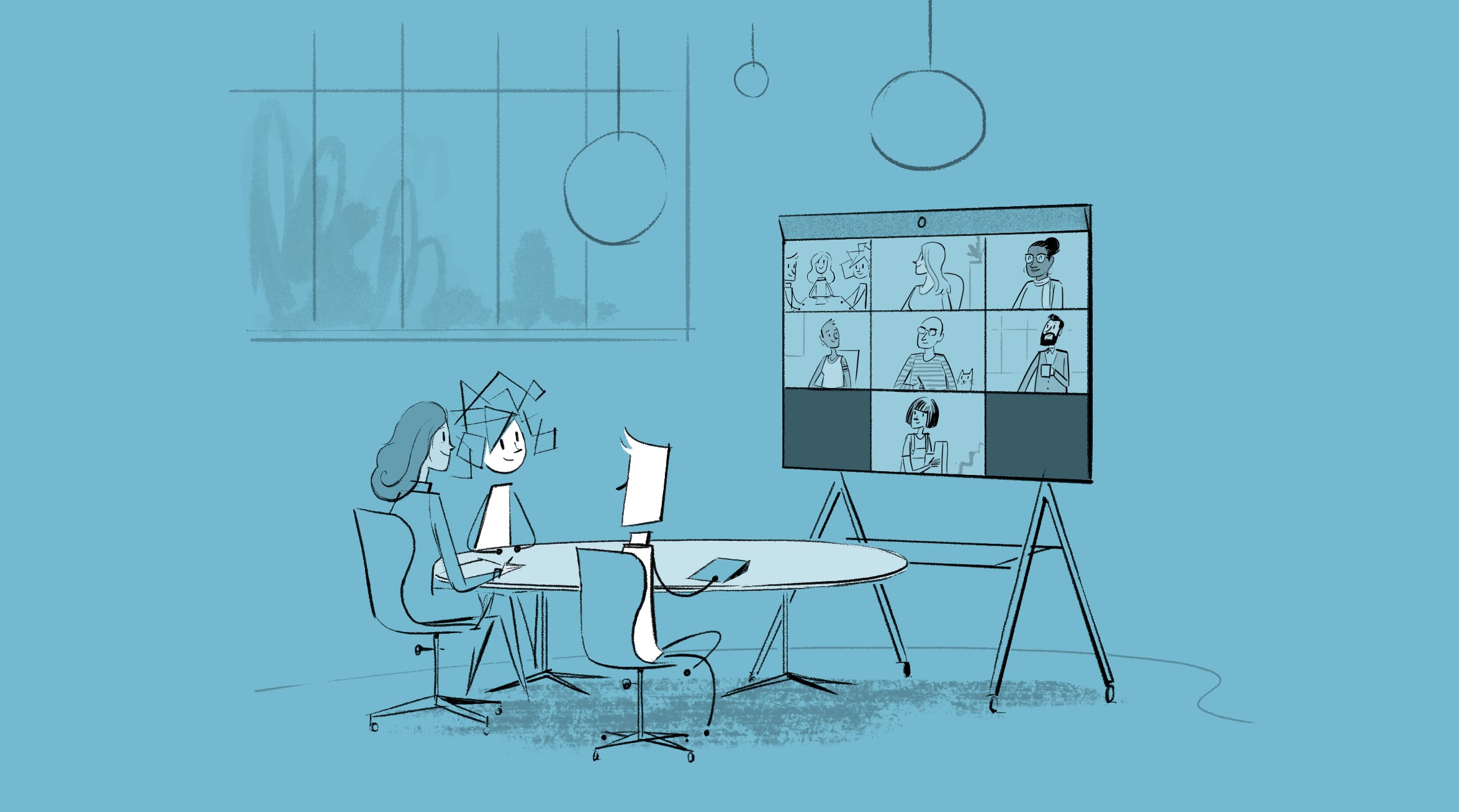 %slide_no%
of
%slide_total%
To illustrate their ideas and get a more visual overview, Chloe and Pete start whiteboarding using Neat Markers. Neat Board has two Neat Markers that magnetically attach to Neat Board and deliver just the right amount of friction for excellent whiteboarding.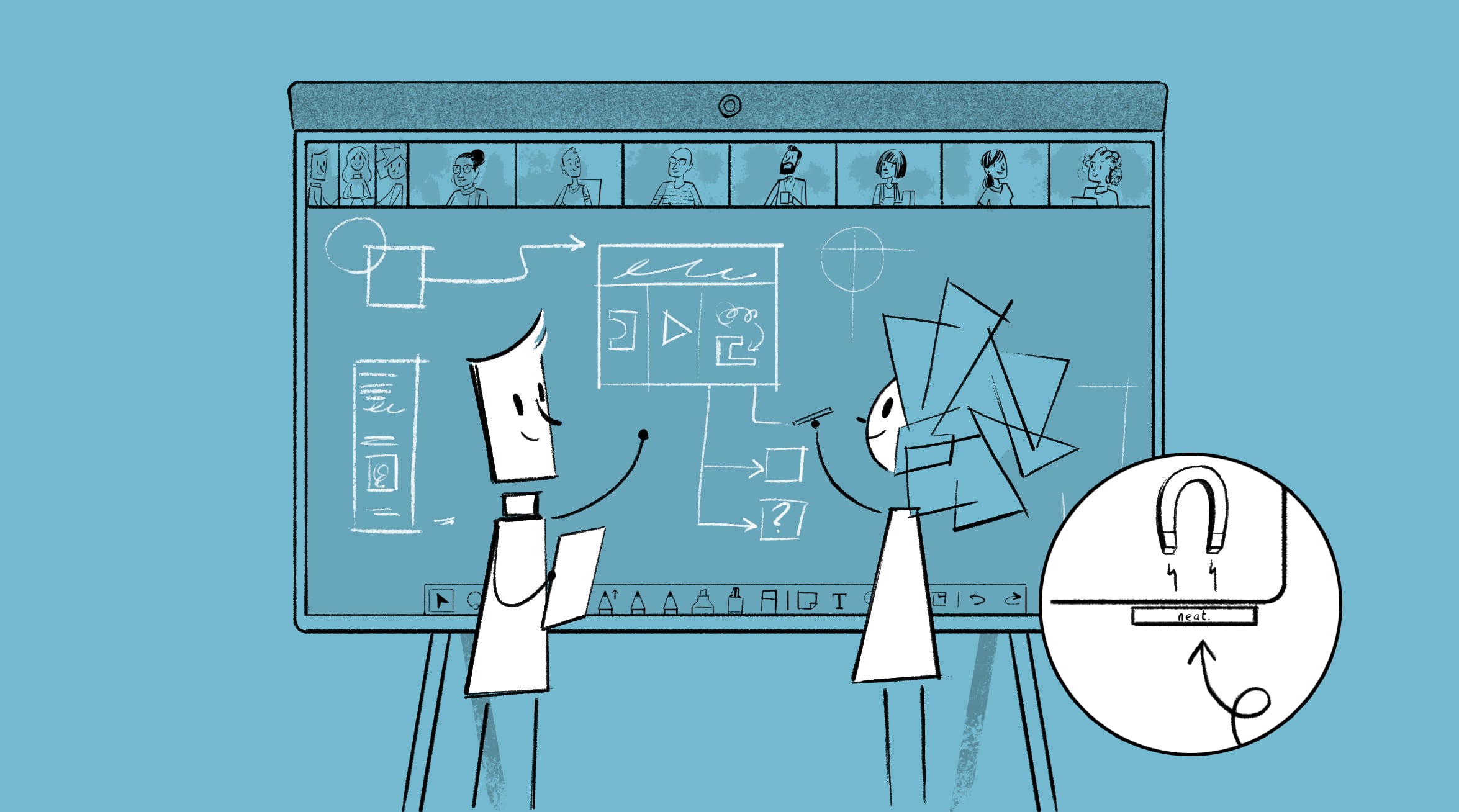 %slide_no%
of
%slide_total%
When whiteboarding on Neat Board, you can choose between sketching or writing things freehand or selecting from various templates. You can also draw over a shared image. Then, if you wish, you can distribute your output and continue where you left off in your next meeting.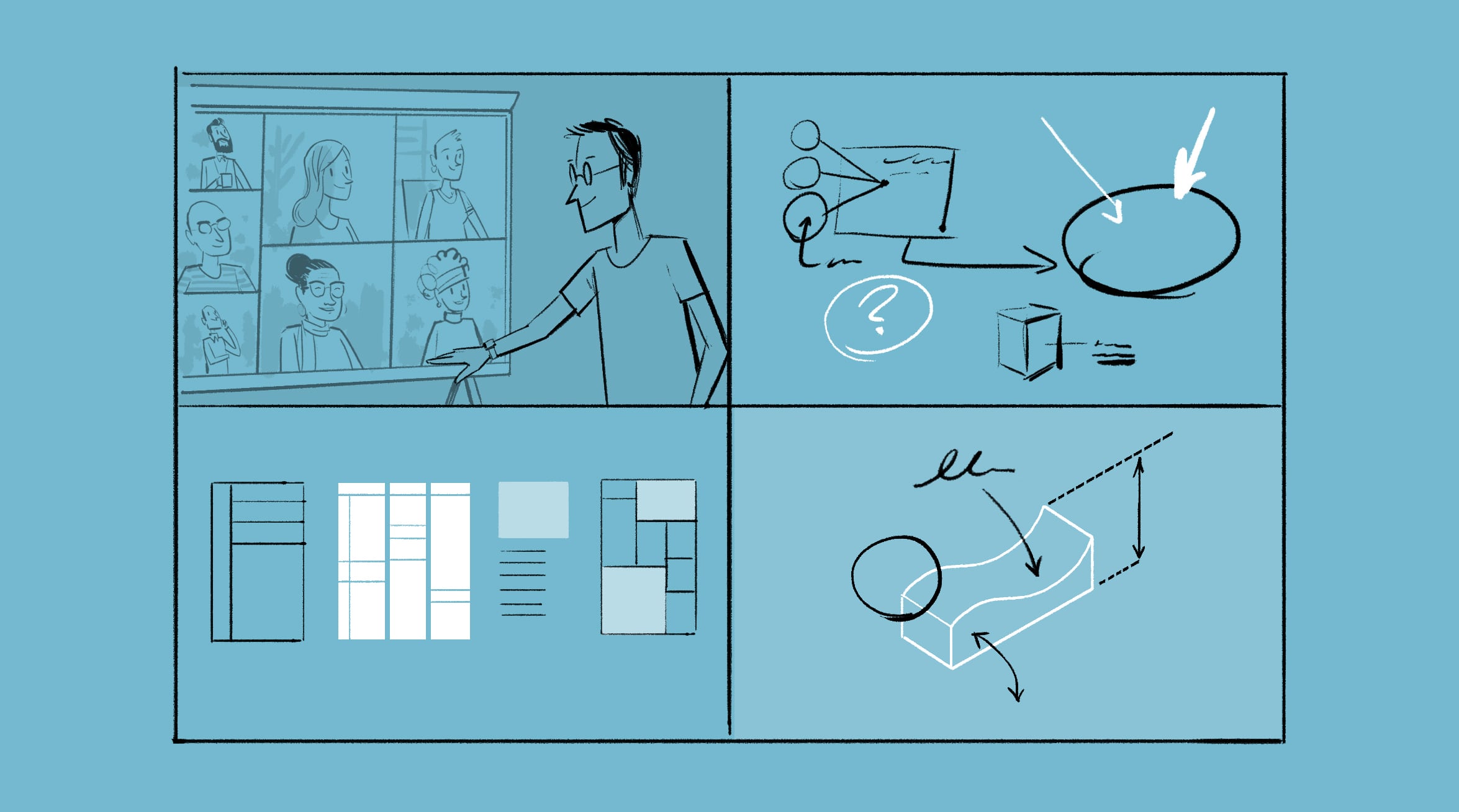 %slide_no%
of
%slide_total%
Moreover, you can pair Neat Board with Neat Pad. That way, besides whiteboarding, you won't have to keep getting up and down to operate any of Neat Board's controls. You can join and end meetings, adjust the volume, control the camera and microphone, etc., from where you're sitting.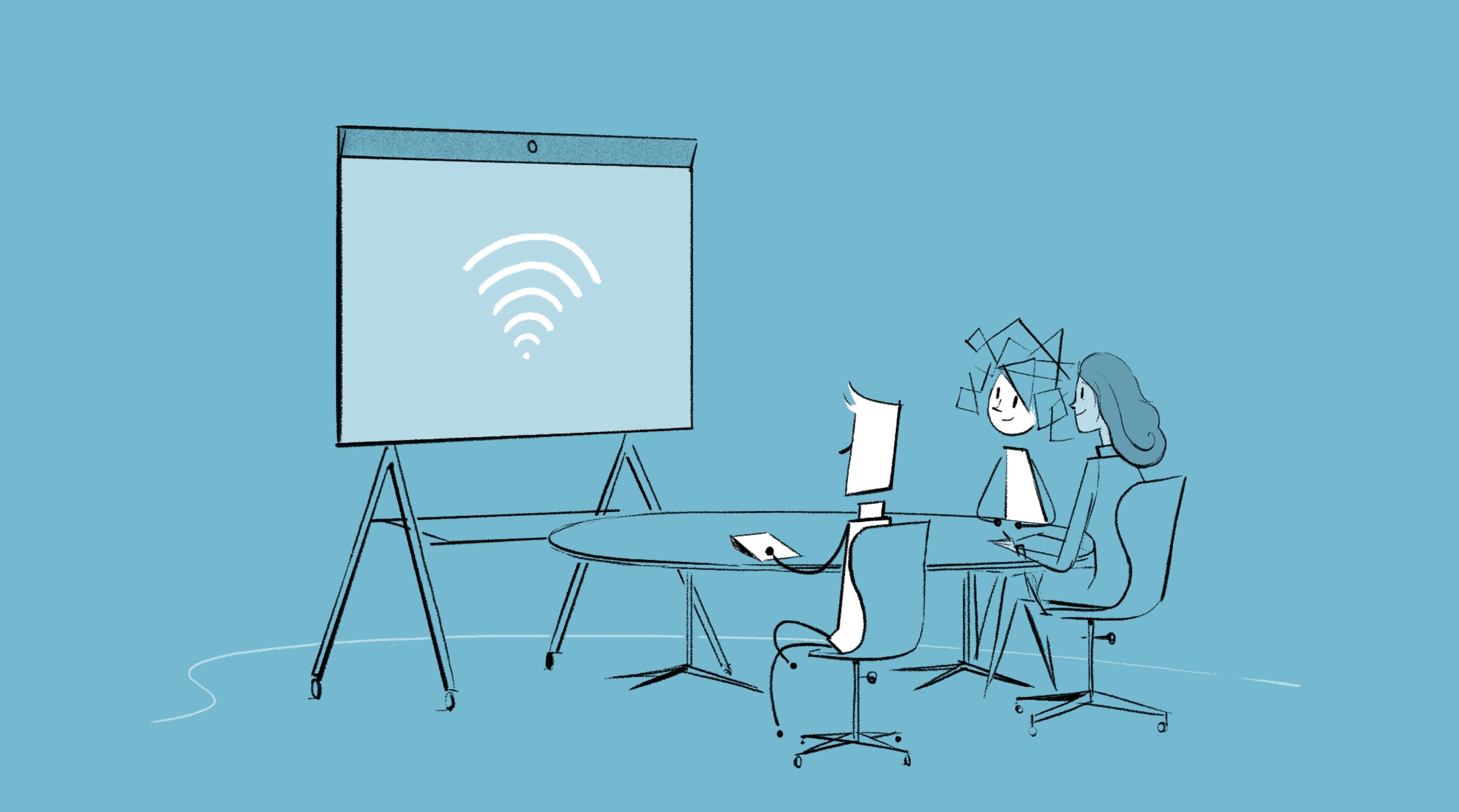 %slide_no%
of
%slide_total%
Better still, Neat Board responds to your presence and automatically wakes up when you walk into the room, so you can wirelessly share your screen, start a meeting or mark something up almost instantly. That's also why Neat Board's a brilliant addition to your social areas – it's a flexible way for your hybrid teams to maintain company culture when people are taking a break and free for an ad-hoc catch-up.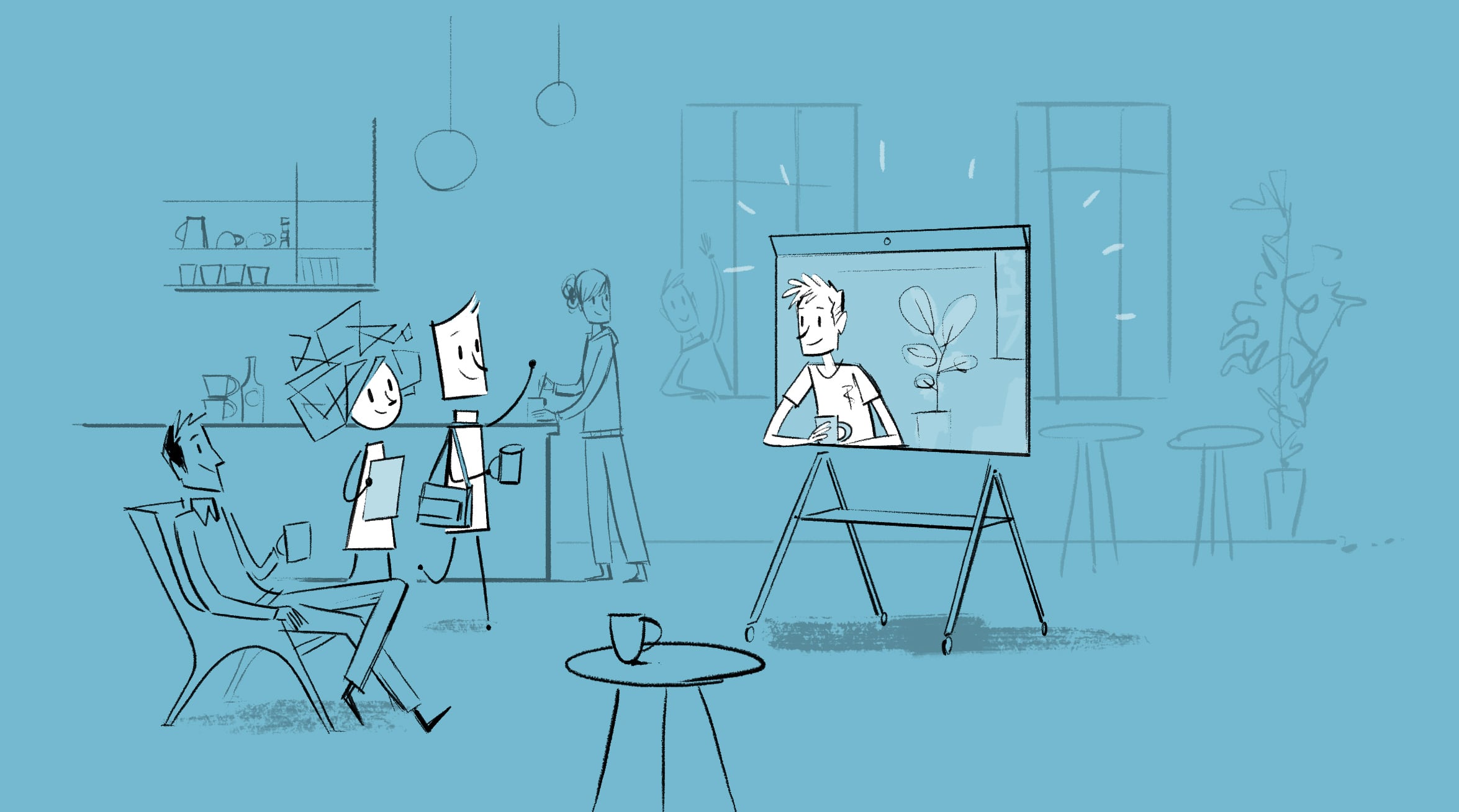 %slide_no%
of
%slide_total%
Neat Board couldn't be simpler to set up either, as everything you need to be up and running fast, including a table stand, comes in the box. Just plug in the mains cable, pair the device with your Wi-Fi, and you're good to go (the floor stand with optional wheels and the wall mount are extras).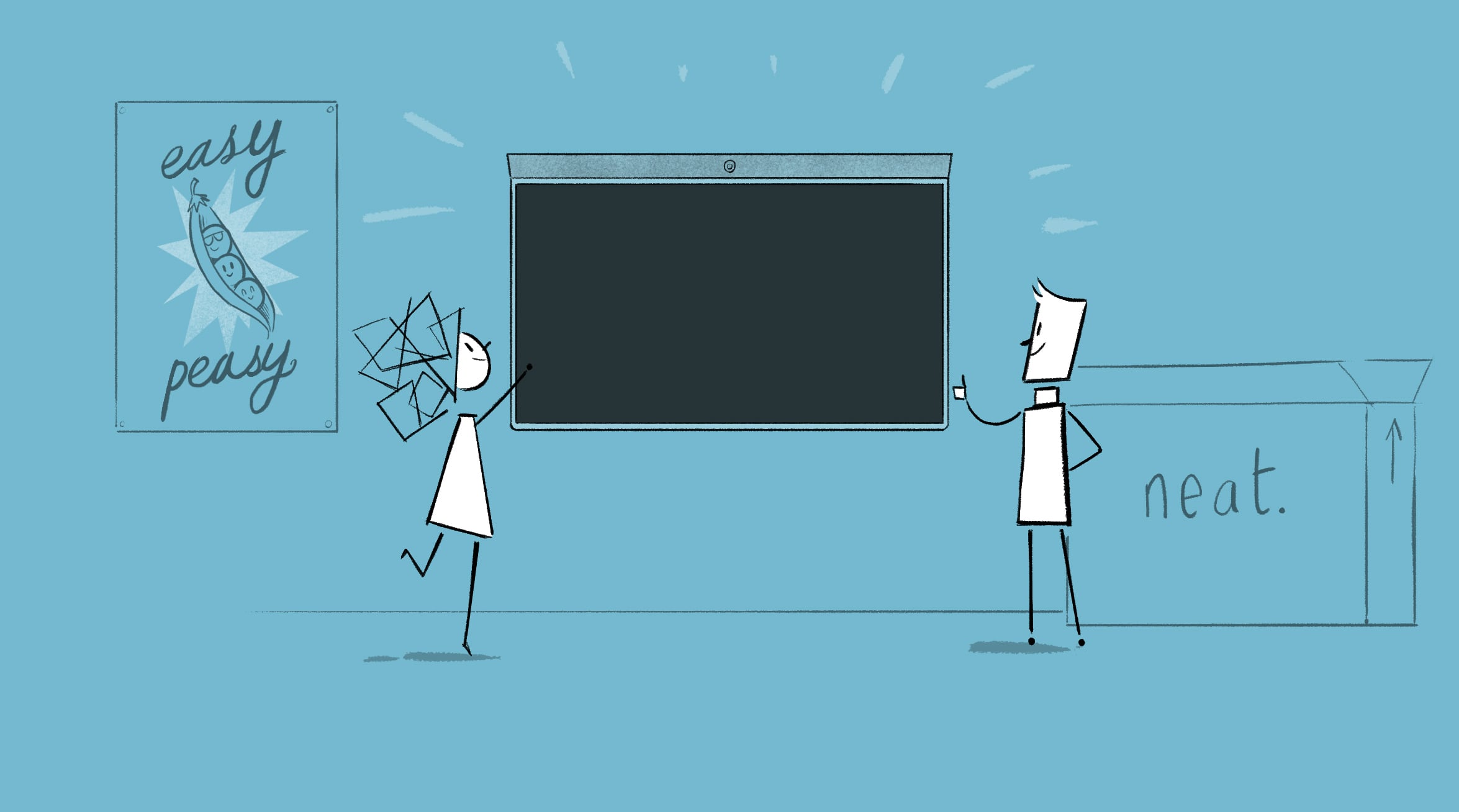 %slide_no%
of
%slide_total%
"Isn't it amazing that Neat Board's US president Joe Biden's preferred video device for The Oval Office?" Pete gushes to Chloe. "It's even made the news, appearing in photos on the president's official social media accounts and attracting widespread attention in newspapers and technology websites."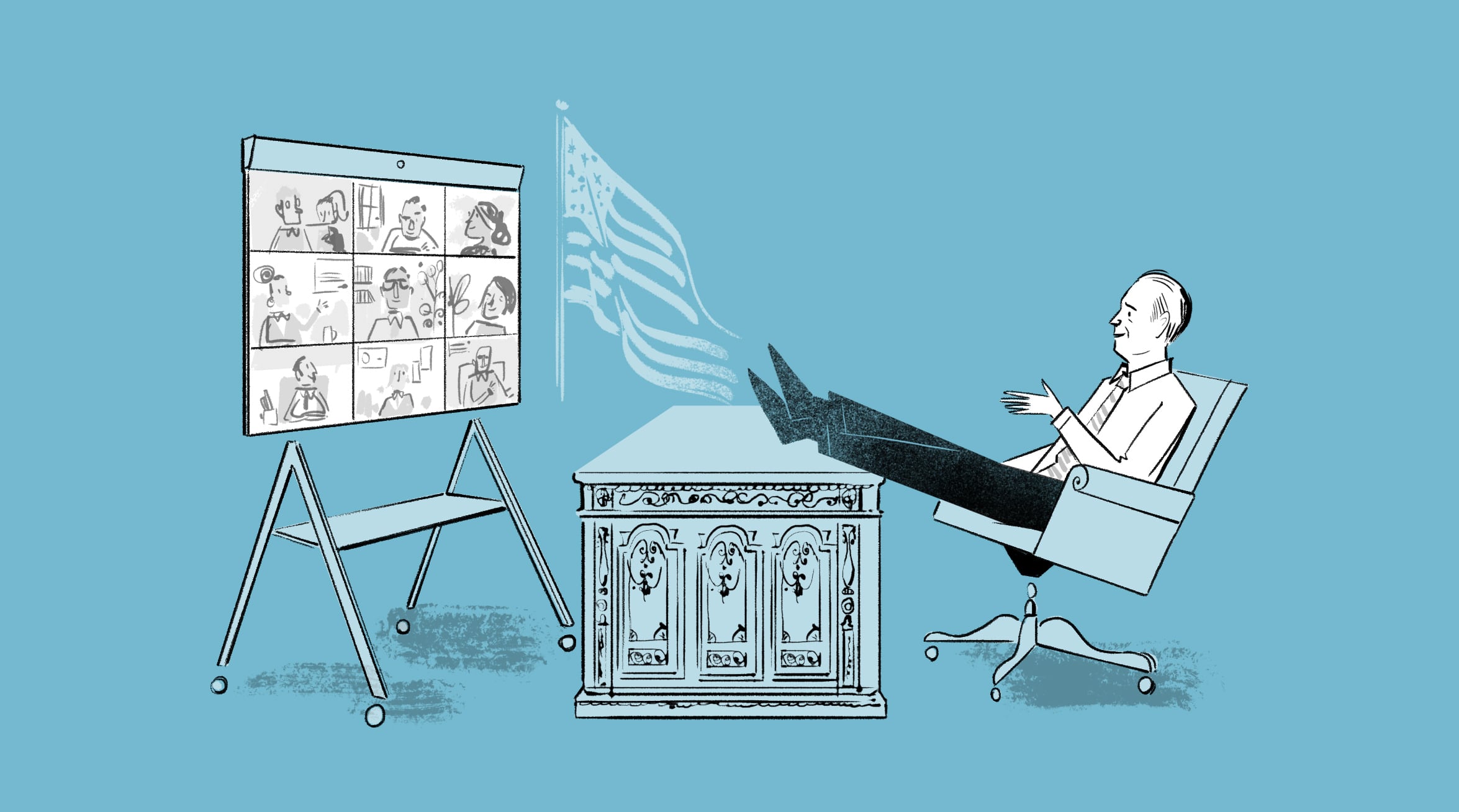 %slide_no%
of
%slide_total%
"Plus, it's so cool that Neat Board's a double Red Dot Design Awards winner," he continues. "It's great that it won the Red Dot Best of the Best and Red Dot Smart Product in 2021, placing Neat among globally recognized brands such as Apple, Bose, LG, and more for innovative and exceptional product design."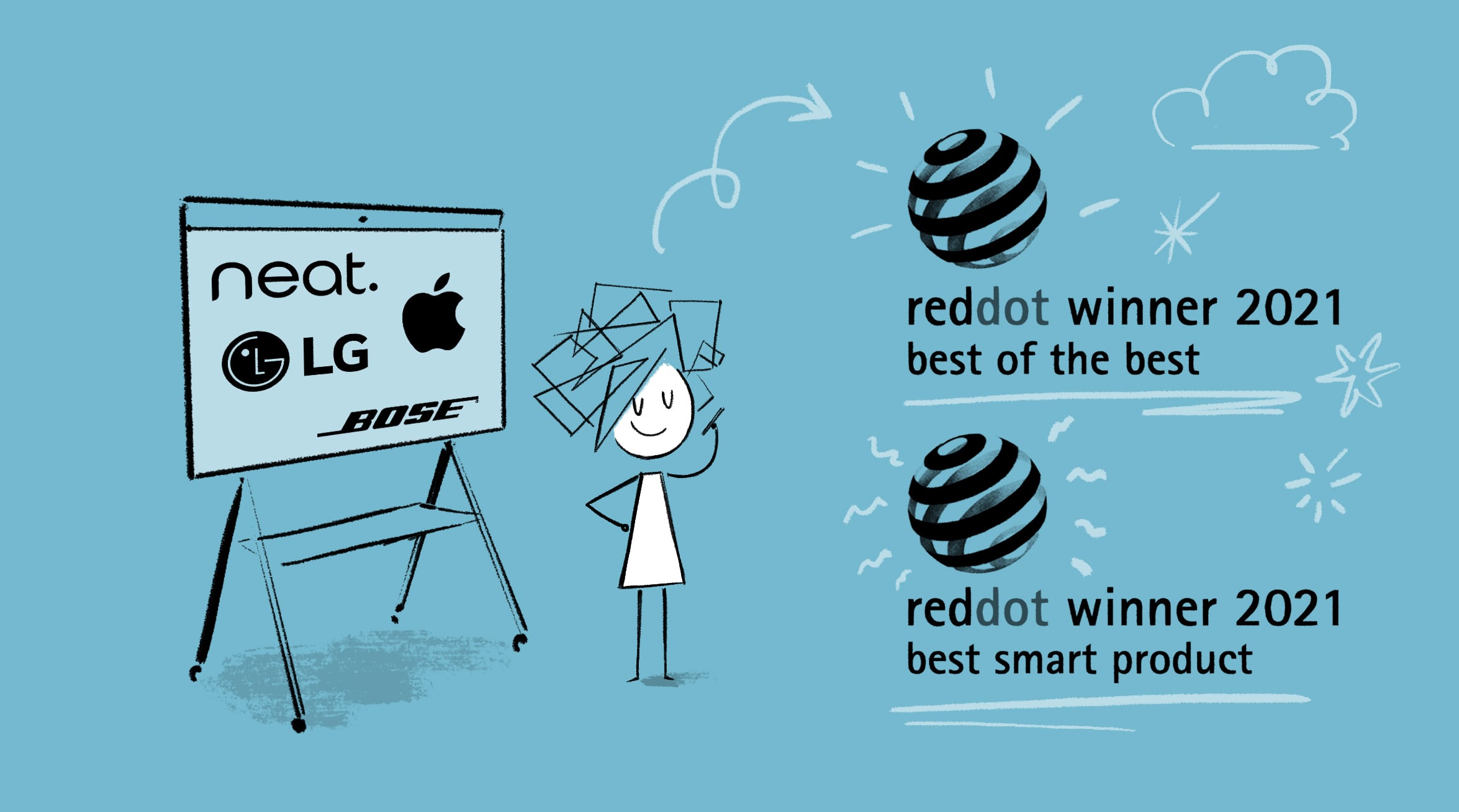 %slide_no%
of
%slide_total%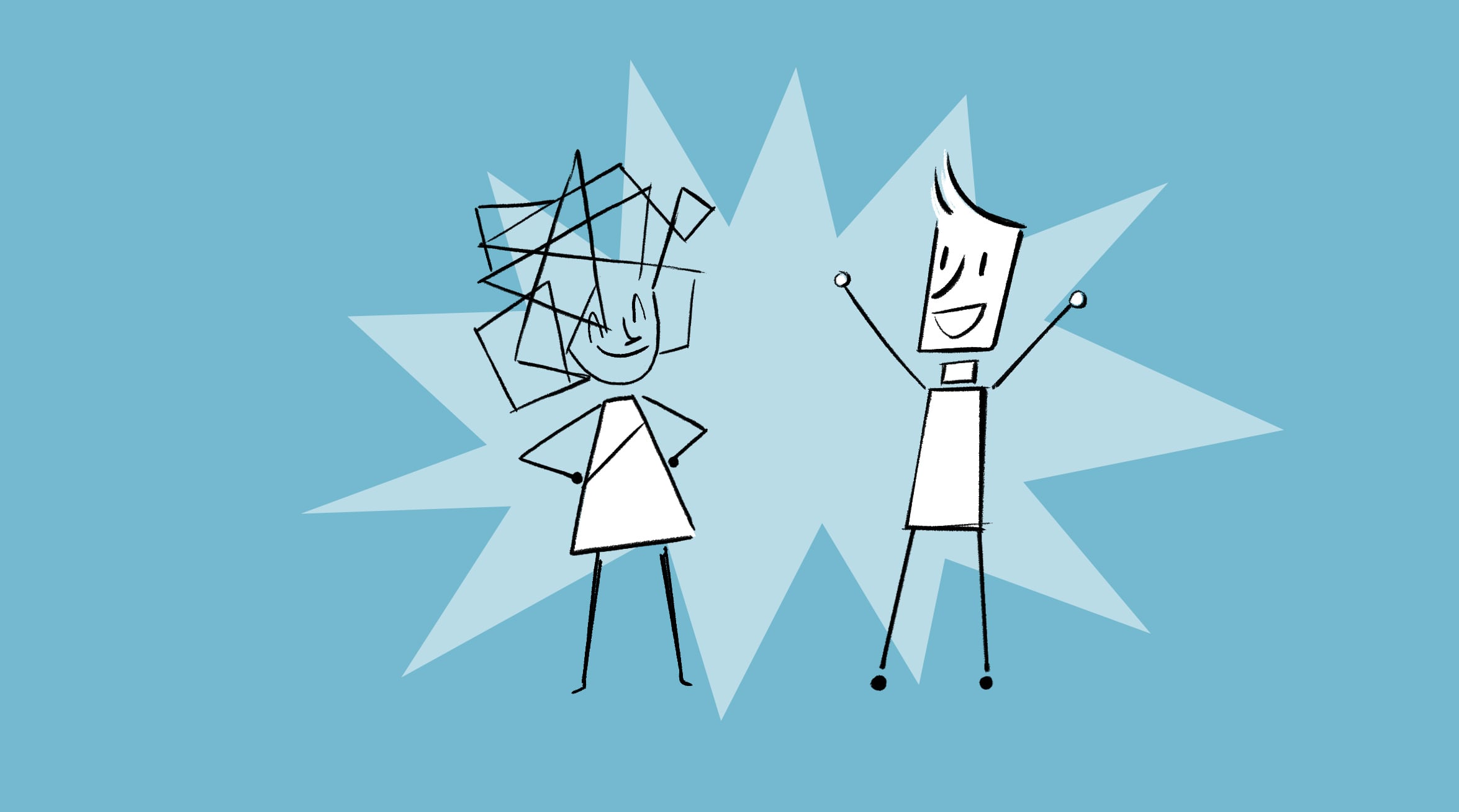 As hybrid working dominates how millions of us conduct our professional lives, one of the biggest challenges we face is losing the ability to connect and collaborate with people on a deeper level if we're not always in the same room.
Neat Board empowers people working remotely and those at the office to enjoy more equitable and inclusive video meetings and brainstorming sessions thanks to pioneering features like our patented Neat Symmetry, which through advanced machine learning, presents everyone equally up close on screen, regardless of where they're sitting or standing in the room.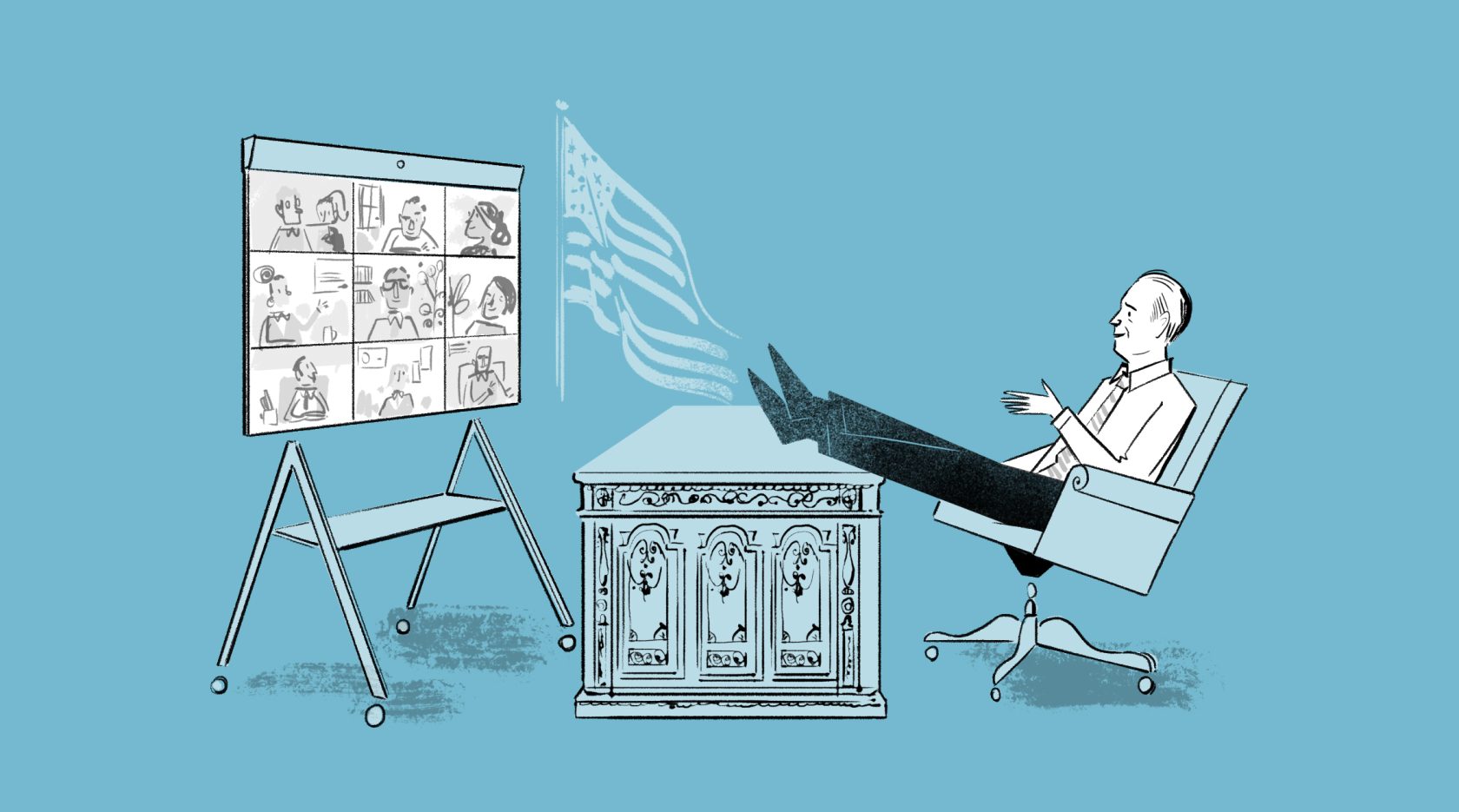 The elegant in the room
Neat Board's elegant, slimline design portrays a majestic presence throughout your spaces despite being a towering technological mammoth. Besides Neat Symmetry, it has a high-level audio output and unique capabilities like our patent-pending Neat Audio Processing and Neat Boundary. In addition, Neat Board's impressive speaker box, wide-angle ultrasonic tweeter and 5x mic array offer rich sound reproduction.
Neat Audio Processing and Neat Boundary amplify people's speech and eliminate any unwanted background noises or distractions like typing on your keyboard, the scrunching of food wrappers or exterior building work, etc., for more focused meetings throughout open-plan office environments, larger rooms with multiple meeting participants or anywhere else you choose to place or wheel the device.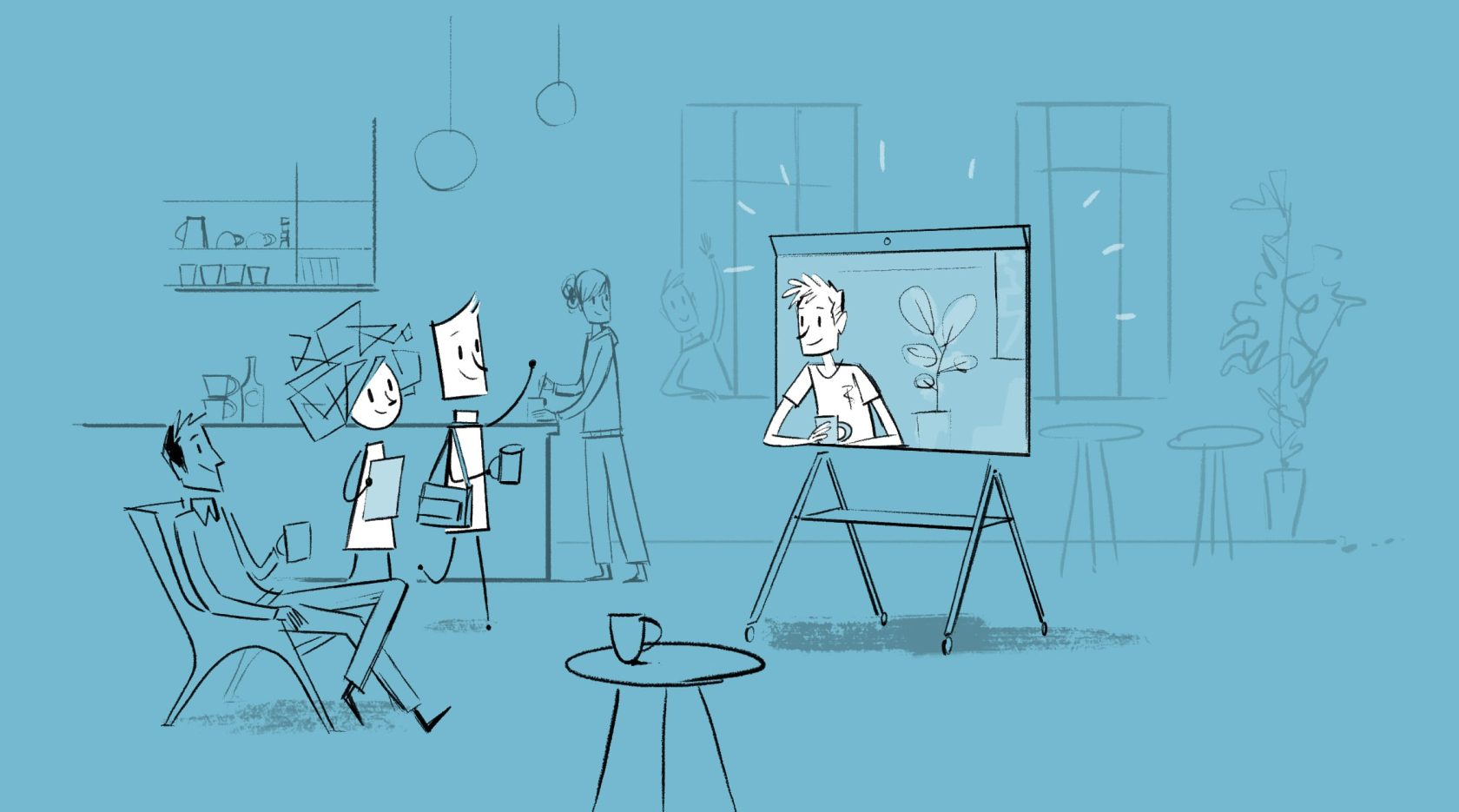 Boosting company culture
Besides more traditional meeting spaces, Neat Board's an excellent addition to social areas, enabling you to catch up with your teammates further afield when not hunkered down and in full-on work mode. It's easy to wheel or swivel Neat Board around, and with only a mains cable, you can quickly plug it in and be back up to speed. In addition, you can pair it with Neat Pad to join and end meetings, adjust the volume, and control the camera and microphone.
Neat Board instantly responds to your presence and automatically wakes up. Then, with just one tap, you can start a meeting, wirelessly share your screen, take notes, organize thoughts and provide quick visual feedback, just like Chloe and Pete, across its infinite digital canvas.
Check out our Chloe and Pete Get Creative with Neat Board story to learn more.
If you have any further questions about Neat Board, its capabilities or functionality, or any of our other devices, please contact one of our product specialists at hello@neat.no. Better still, book a demo.