The Real Thing: Neat Symmetry Now Officially Patented
Neat, May 9, 2022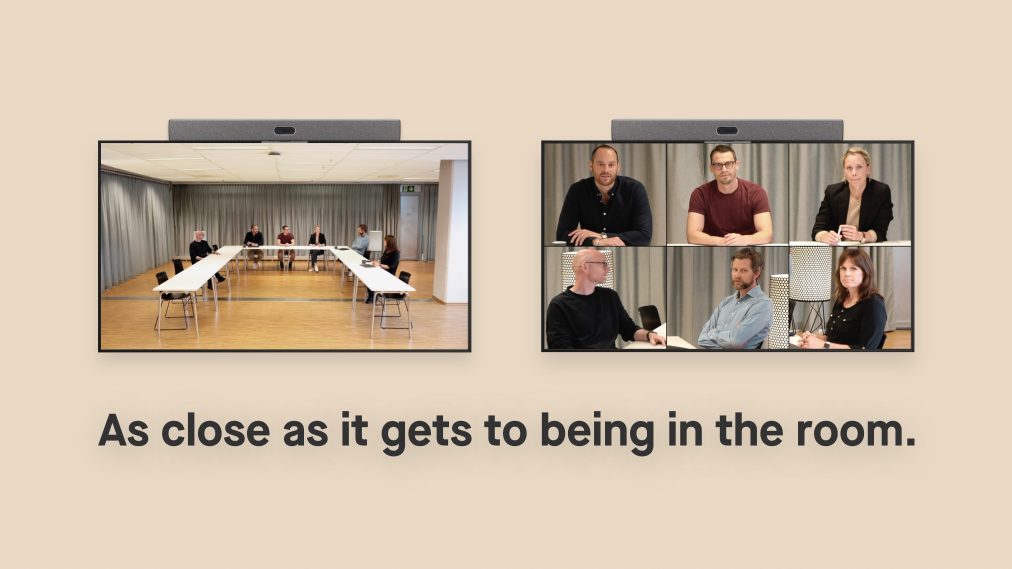 Neat is super proud to announce that our pioneering closer, more equal and inclusive video meetings feature, Neat Symmetry, is now officially patented.
In 1971, US ad agency McCann Erickson's creative director Bill Backer reappropriated the now universally known Coca-Cola phrase, "It's the Real Thing," based on the idea that the company's cola creation reflected aspects of real life. The tagline was a response to research that showed that people seek the real, the authentic and the natural to escape imitation. "It's the Real Thing" also reaffirmed the importance Coke placed on being recognized as the 'original' cola. After it became well-known, a barrage of other cola drinks soon flooded the market. So it goes with inventions.
Neat Symmetry is a revolutionary development in video smart room technology unique to Neat. We first had the idea for Symmetry as early as May 2019, when we started experimenting with how to create more equitable, inclusive and natural video meeting experiences for people. Now the entire video industry seems to be following our lead. Here's how Neat Symmetry works and why we believe it's ahead of the pack.
Focusing on what matters
Neat Symmetry uses machine learning to make video meetings feel almost as natural as meeting face-to-face. Identifying all those in the meeting room, Symmetry zooms in and auto frames each person regardless of where they position themselves or who's talking and presents everyone equally upfront on remote participants' screens for closer than ever engagement.
Avoiding detecting much of the room's surroundings, walls, ceiling, office furniture, etc., Neat Symmetry only focuses on what matters, i.e., the people present. By cropping each person's image to fill up the frame, remote participants can more easily read those in the room's subtle expressions and gestures. And if two or three people sit beside or near each other, Symmetry's AI will work out the algorithm and recalibrate to frame them together while avoiding too much overlap and loss of image quality.
Next level auto framing
At the same time, Neat Symmetry takes auto-framing to another level by instinctively following each person as and when they shift position, get up or move around. So, whether you're meeting with teammates, talking or giving instructions to clients or teaching a class full of remote students, Symmetry's smooth and super responsive auto framing gives you incredible flexibility, fluidity and healthier overall well-being.

As working environments rapidly change and develop, Neat continuously seeks optimal framing solutions. One of the ways we tackle this is our sole adoption of fixed, extreme resolution wide-angle modern camera technology. While other video hardware providers still use traditional mechanical pan tilt zoom cameras, Neat leverages leading-edge technology used in the mobile phone industry. This type of camera tech enables Neat devices to capture the entire room, resulting in a smoother, more rapid response rate when honing in on people. It also allows us to keep pace and enjoy greater freedom with the latest software innovations as we further develop ideas.
Solving genuine problems for people
But innovation isn't a goal in itself for Neat. For us, it's about solving genuine problems for people and offering them maximum value by always daring to challenge the status quo. Hence, Neat isn't a company that continuously peers over its shoulder to see what others in our industry are doing. Neat is a company with its sights firmly fixed on the future, carving its own path based on what we believe people need or desire today and tomorrow to make their meetings the best they can be.
As the saying goes, imitation is the sincerest form of flattery. Like Coca-Cola, though, Neat is about fizzing with originality.

To find out more about Neat Symmetry and other original Neat features, see our Experiences page.