Tips for Making Your Video Conference Install Run Smoothly
Hayley Cannon, Aug 30, 2023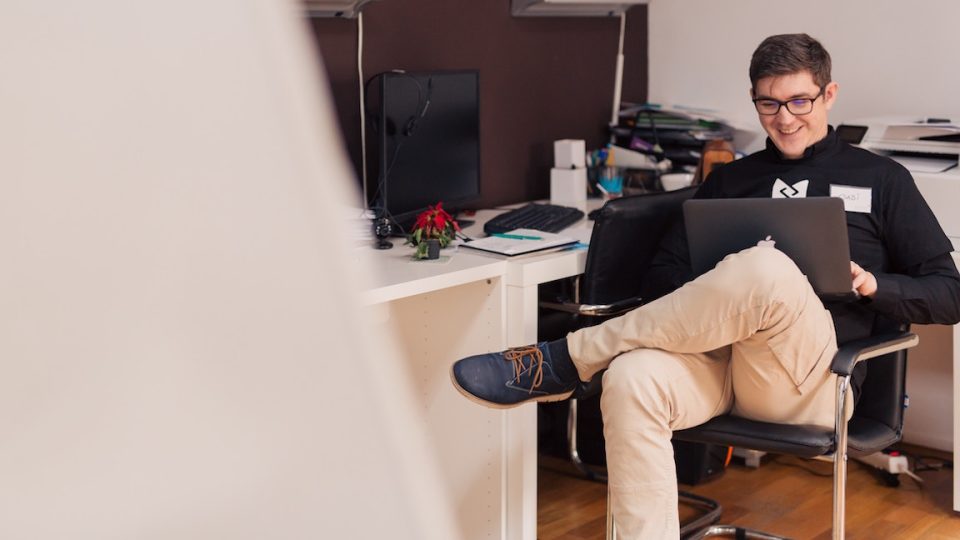 Need help ensuring your video conference install runs smoothly? Check out our tips to avoid technical issues and disruptions during meetings.
Key Takeaways:
Common install issues include connectivity and compatibility problems, audio-visual glitches, and over-burdened resources.
Most issues can be fixed with the help of manufacturer instructions or customer support.
Choose the right video conferencing solution for your needs to avoid problems with performance down the line. Prioritize quality, user experience, security and support.
Take time to test and prepare for your meeting, including following steps to improve security.
Neat makes high-performance video collaboration devices for better online meetings.
Solving common video conferencing install issues
Common issues that often arise during video conferencing software installation include:
Human error!
All too often the issue we are facing is a simple oversight on our part, an instruction we have skipped over or an incorrect assumption we have made. When troubleshooting, step one is always to take a step-back and check the absolute basics, with the help of the manufacturer's instruction guide.
Connectivity and compatibility issues
Connectivity challenges: Slow, unstable internet connections lead to low-quality video, call drops, or difficulties in connecting to conferences. The solution is simple. Invest in a fast and reliable connection.
Firewall and security blocks: Security software and firewalls can impede necessary network connections. Check your settings and make the necessary adjustments to your software.
Compatibility problems: Video conferencing software might not be compatible with certain operating systems, browsers, or hardware. It's important to do your research upfront before selecting your video meeting platform, to ensure you choose one that is compatible with your existing technology.
Outdated versions: Using outdated software versions leads to compatibility issues and a lack of access to new features. Keep your video meeting platform regularly updated.
Permission and configuration hiccups: Granting permissions for the microphone, camera, and other elements is crucial for smooth operation. Settings adjustments might be necessary.
Audio visual issues
Audio and video setup problems: Incorrect configuration of audio and video devices is vital for good quality meetings. Take time to follow the manufacturer's instructions, including running any tests that are part of the set-up.
Display settings: Similarly, you may run into trouble with the way your video meeting is displayed on-screen if you do not take the time to follow the manufacturer's set-up, run tests and make the adjustments required to fine-tune your display.
Drained resources
Resource demands: Video conferencing software can strain hardware, causing performance issues on systems that do not have enough capacity for modern, hybrid working. Fixes include upgrading hardware, closing background apps, updating drivers, and performing a system cleanup – in addition to using the latest software version.
Third-party extensions interference: Browser extensions can also disrupt video conferencing software, Disable them temporarily to optimize your video meeting.
Reputable manufacturers provide clear instruction guides that can help you troubleshoot most problems. Some may also have a customer support helpdesk that you can contact for further assistance.
Choosing the right video conferencing system for smooth video meetings
Selecting the right video conferencing system involves a systematic approach. Here are a range of considerations to help you make the right decision for your needs.
Define your wants and needs
Clearly outline your requirements paying attention to participant numbers, meeting room size, frequency of meetings, and any desired features you want from your video system such as whiteboarding, integrated file sharing or messaging. You may also wish to have a system that offers reliable mobile access via apps or mobile browsers to accommodate remote work.
Consider scalability too. Choose a system that can grow with your organization, accommodating more participants and evolving features.
Define your limitations
Also, get clear on any parameters that will impact your decision, typically your integration needs. Check if the system aligns with other tools your organization already uses such as a video meeting platform (e.g. Zoom or Microsoft Teams), a productivity or collaboration platform (e.g. Slack), and any other much-loved tools that you do not wish to be without.
Also Ensure seamless integration with your existing hardware for a smooth experience, taking into account the laptops, desktop computers, mobile devices, and any other devices that you have already invested in.
Prioritize quality and user-experience
Always prioritize systems offering high-quality audio and clear video to ensure effective communication. Glitches and delays poorly impact productivity and user satisfaction. It's also important to choose a user-friendly solution, to avoid frustration and frequent calls to IT support. Opt for an intuitive interface that simplifies usage for hosts and participants alike. Neat devices are designed to be simple and intuitive to use, without any training required.
Security and support
Companies today must protect confidential data at all costs. Look for security measures such as encryption and authentication to safeguard conversations and data.
It's also important to check that any system you choose also has ongoing support from the manufacturer. Get clear on what customer support is offered ahead of purchase, and whether it is included within or outside the upfront cost.
Trials and customer reviews
As with any purchase, it's always wise to take advantage of product demos and trial offers to assess features, performance, and user satisfaction before committing. Research independent reviews too, like user reviews and awards.
Did you know? Neat devices are award-winning and all have Gartner peer insights available on our website, to help you make the most informed choice.
Avoid obsolescence
Finally, future-proof any investment you make by choosing a system that can evolve with technology trends to avoid obsolescence.
By methodically assessing these factors, you'll make an informed choice that supports efficient communication, collaboration, and user satisfaction.
8 easy steps to prepare for a video conference
To prepare and test your video conferencing setup before a meeting, follow these steps:
Invite test participants: Invite someone to assess connectivity and clarity.
Test internet connection: Test internet speed and stability. Monitor network connectivity during a test call.
Update software: Ensure software and drivers are up to date.
Check hardware: Ensure your webcam, microphone, and speakers are working properly and connected.
Login to accounts: Log in with correct credentials well in advance to avoid last-minute panics!
Test audio and video: Use the software's test feature to ensure the microphone and camera function properly. Check for background noise and adjust microphone settings.
Optimize background and lighting: Optimize lighting and choose a suitable background.
Understand software features: Familiarize yourself with muting, chat, and participant management.
8 steps to securing your video conference
The rapid rise of video conferencing has transformed communication, but it has also exposed privacy risks. To ensure privacy in video conferences, adopt these strategies:
Waiting rooms: Use waiting rooms to review and admit participants, preventing unauthorized entry.
Random meeting IDs: Secure random meeting IDs with passwords for exclusive access.
Virtual backgrounds: Shield surroundings with virtual or blurred backgrounds, especially in sensitive contexts.
Social media caution: Avoid publicizing conferences on social media to prevent revealing meeting IDs.
Screen sharing carefully: Review content before screen sharing and maintain host control.
Update software: Regularly update video conferencing apps from trusted sources.
Device and network security: Strengthen security with antivirus software, encrypted Wi-Fi, and VPNs.
Notify organizers of any unusual activity during conferences.
Neat: High-Quality Video Conferencing Solutions
Neat's innovative video collaboration devices are making waves in hybrid companies because they were designed with hybrid working front and center. In addition to the highest quality audio and visual experience, all our devices are simple and intuitive to use – without any training required. We work directly with Zoom and Microsoft Teams too, to deliver a truly native experience of these video meeting platforms that is continually updated to take advantage of the latest features these pioneers have to offer. Other Neat benefits include BYOD support and 3rd party app support. Here's a selection of popular Neat devices:
Neat Bar
Neat Bar is a simple and elegant, compactly designed yet highly capable meeting room device for Zoom or Microsoft Teams. It's perfect for bringing superior-quality audio and video to your meeting, huddle or focus rooms for up to ten people.
Neat Board
Neat Board is the complete meeting room package in a simple and elegant all-in-one device. With its immersive 65-inch multi-touch screen, powerful audio system and versatile wide-angle camera, Neat Board gives you a collaboration experience beyond video meetings and wireless content sharing by enabling annotations and whiteboarding.
Want to know more about how Neat can support your hybrid workforce? We'd love to hear from you. Get in touch with one of our product specialists today at hello@neat.no or take the plunge and book a demo.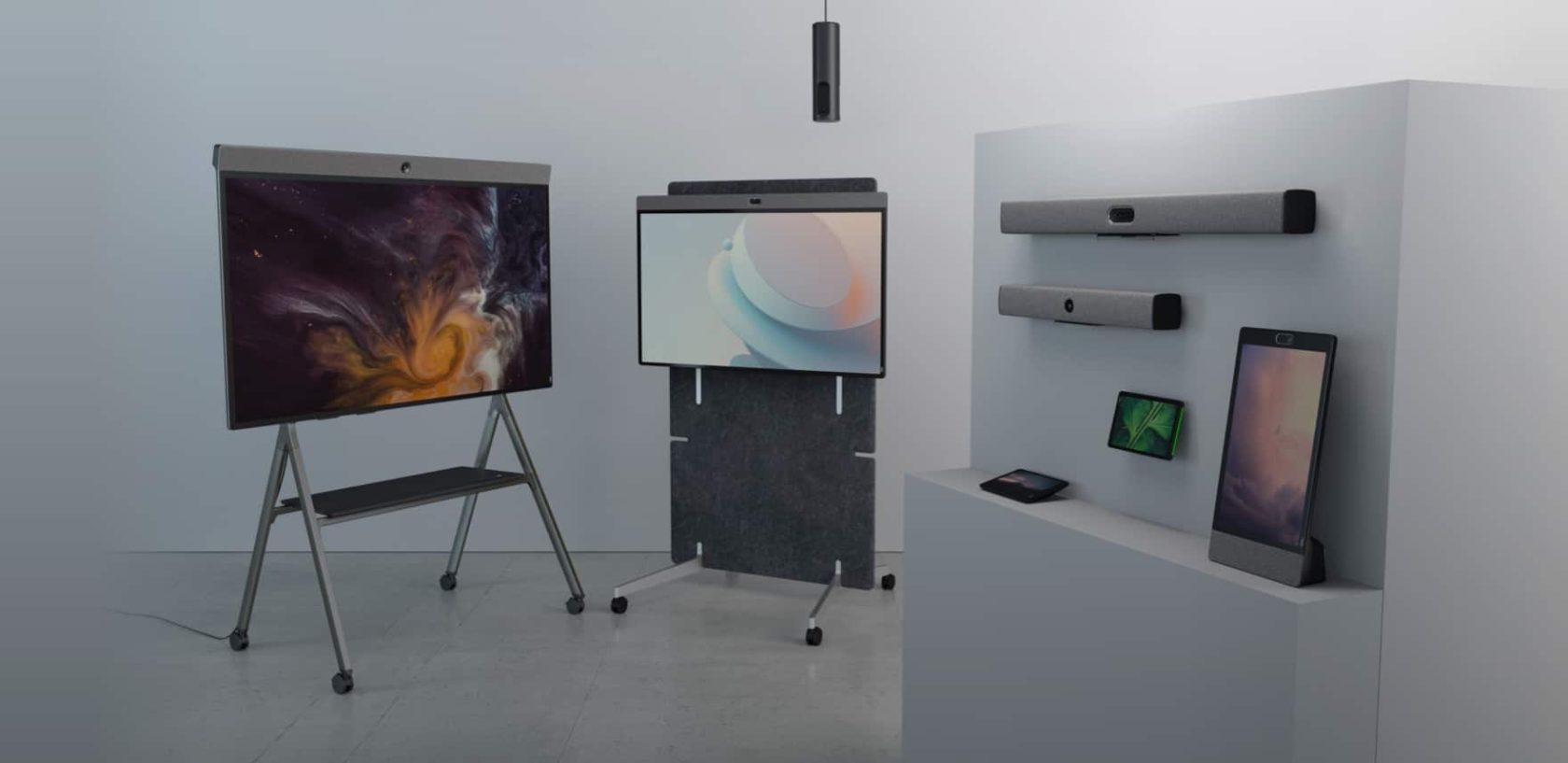 FAQs
How can I improve video quality during a call?
To enhance video quality during calls, prioritize a stable high-speed internet connection, position yourself well-lit and at eye level with the camera, use quality external webcams and microphones, close background apps, allocate bandwidth to the call by minimizing other devices' usage, adjust video settings for higher resolution, update drivers and software, choose a quiet environment to reduce background noise, close unnecessary applications, and consider hardware upgrades if feasible; these steps collectively optimize video quality for a smoother and more professional video conferencing experience.
What are the top recommendations for securing video conferences?
To ensure the security of video conferences, employ encrypted platforms with end-to-end encryption, implement strong and unique meeting IDs or passwords, utilize waiting rooms to screen attendees before granting access, restrict screen sharing to hosts, keep software and security patches up to date, avoid sharing sensitive information during calls, provide clear guidelines on appropriate behavior and etiquette, use virtual backgrounds to prevent revealing sensitive surroundings, disable file transfers, and encourage participants to log in with authenticated accounts; these measures collectively bolster the privacy and security of video conferencing sessions.
Sources
https://www.dialpad.com/blog/video-conferencing-setup/
https://support.zoom.us/hc/en-us/articles/201362313-Testing-your-video
https://www.computerworld.com/article/3542389/microsoft-teams-video-meetings-best-practices.html
https://www.morganphilips.com/en/insights/video-conferencing-top-tips-to-make-things-run-smoothly
https://www.cisa.gov/sites/default/files/publications/CISA_Guidance_for_Securing_Video_Conferencing_S508C.pdf
https://www.techtarget.com/searchsecurity/tip/8-tips-to-ensure-enterprise-video-conferencing-security-and-privacy