Empowering Employees with Leading-Edge Video Tech for Enhanced Hybrid Working
Neat, Apr 1, 2021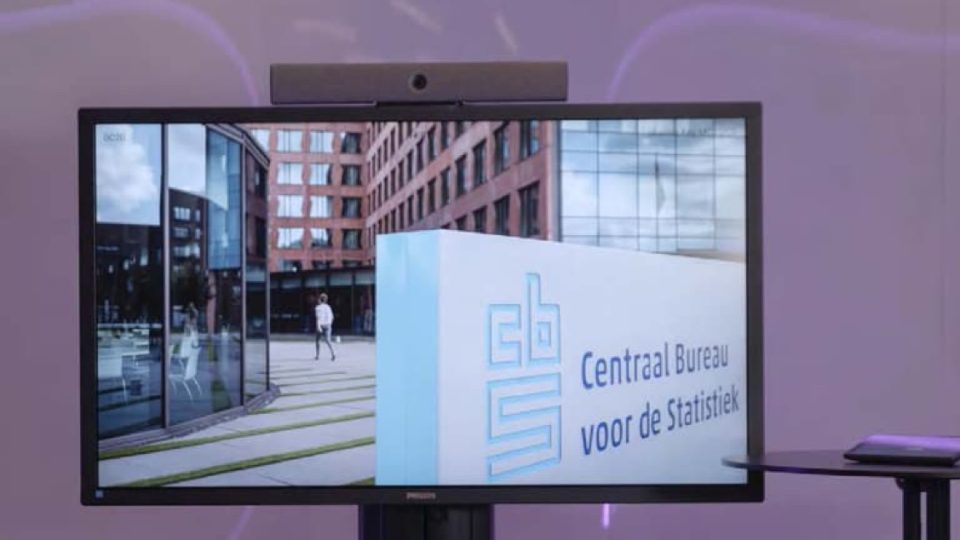 Neat and Zoom help Statistics Netherlands continue delivering data by enabling it to seamlessly sync its remote and in-office teams.
Statistics Netherlands (CBS) is a Dutch governmental institution that gathers statistical information about the Netherlands and then shares it with the media, educational, healthcare and private sectors in the Netherlands and the rest of the world. Like most other organizations, when the global pandemic hit in March 2020 and governments enforced lockdowns, CBS turned to Zoom to quickly ensure its over 1800 employees could constructively work remotely from home.
"We are modernizing our IT environment to strengthen our agility and autonomy, so we can continually optimize the way we support our data specialists in their daily work," said Bas Van Essen, Director of IT at CBS. "We selected Zoom because it met all our needs and were happy with how smoothly the rollout went."
As simple to use as Zoom
When authorities eased social distancing measures over the summer, CBS started looking at technology to support a mix of remote and in-office employees. Something aligned with Zoom, and that was as simple to use, so it chose Neat Bar.
"It was a very Apple-like experience, where we took it out of the box, and it just worked. Plus, the image and sound quality were excellent," said Erwin Knapen, Workspace Engineer at CBS. "It made the decision to deploy Neat very easy."
CBS installed Neat Bar in nearly all its conference spaces, and while Neat Bar comes with our controller Neat Pad, the organization ordered additional Neat Pads to use as schedulers outside each room. Hence, employees can see whether a space is available and, if not, quickly locate another room.
Keeping employees safe and healthy
By leveraging Neat with Zoom, CBS created a Zoom Rooms conference system that felt familiar to the Zoom experience its employees had gotten used to at home yet enhanced it. Neat and Zoom have also given CBS the flexibility to connect multiple meeting rooms, so teams can collaborate while following social distancing guidelines.
Besides Neat Bar having high-quality audio, video and other features, a key benefit for CBS was Neat Sense, an advanced set of capabilities built into all Neat devices. Neat Sense allows you to manage and monitor air quality, humidity, CO2 and Volatile Organic Compounds (VOCs are organic chemicals, odors, scents, etc.). Also, the number of people in the room, ambient noise and lighting conditions.
As flu viruses can spread more rapidly if the air in a room is dry, maintaining a healthy humidity level at all times is vital. So is knowing how many people are present when trying to avoid close contact with others. Viewable via the Zoom portal, Neat Sense gives CBS's facilities team the tools to sustain a safe and healthy working environment.
"Now that we're equipped to work safely and productively from anywhere, we anticipate that many more employees will appreciate the flexibility of working from home or on the road, and we expect our office to reflect that new environment," said Knapen.
Creating future-oriented meeting spaces
CBS now envisions that meeting spaces will become a more significant part of its floor plan as teams alternate between coming to its offices to collaborate in-person or work remotely from home. Subsequently, the organization has reconfigured many of its spaces to reduce the number of people in any given meeting.
"Neat and Zoom are helping facilitate our move to a hybrid work environment, bringing employees together no matter where they are," said Van Essen. "Not only is it good for those who enjoy more flexibility, but it also helps us attract tech talent looking for similar adaptable work positions."
Combining Neat's leading-edge hardware technology with Zoom, CBS has created future-oriented meeting spaces that enable employees to work wherever is best for them while bolstering team engagement, collaboration and productivity.
"Hybrid and remote working are growing increasingly important, and Neat and Zoom make it easy to anticipate this need," added Van Essen. "Going forward, we hope to find even more ways of making our employees' hybrid and remote working experience better and more effective."
To read the full CBS customer case study or get more information about Neat devices, visit neat.no. We offer worldwide shipping and can deliver in just a few days.