Zoom and Neat Help Statistics 
Netherlands Keep Delivering Data Remotely
Neat, Mar 31, 2021
Statistics Netherlands (locally known as CBS) is the independent National Statistical Institution that collects, processes, and publishes reliable statistical data in support of public debate, policy development, and decision-making. CBS shares all its information with everyone (open data), including other levels of government within the Netherlands and around the world, and with media, educational and healthcare institutions, and the private sector.
Along with the rest of the world, CBS was forced to shift to a largely remote working environment when the COVID-19 pandemic hit.
Before that, most employees worked full-time in the organization's offices in The Hague and Heerlen, plus a small office in the Caribbean Netherlands, so it needed to quickly develop a plan to enable its more than 1,800 employees to effectively continue work from home.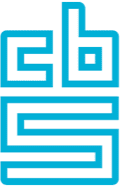 Deploying Zoom for remote work
CBS had been in the process of modernizing its entire IT environment and had begun testing collaboration solutions for potential deployment. When the pandemic hit, and all employees started to work remotely, the organization needed to quickly select and deploy a solution to keep business going. With such a short deployment timeline, CBS wanted a solution that could easily be used on employees' laptops and mobile phones to reduce the learning curve for its employees. Plus, the solution needed to be reliable, secure, and support additionally required features such as chat and webinar functionality.
CBS selected Zoom and found it was so simple to deploy that it was able to scale up quickly.
"We are modernizing our IT environment to strengthen our agility and autonomy, and to continually optimize the way we support our data specialists in their daily work. We selected Zoom since it met all our needs and were happy with how smoothly the rollout went," said Bas Van Essen, Director of IT at CBS. "Within the first few weeks, everyone was very comfortable using Zoom, and we received very few support calls."
With the large amount of data CBS processes, the IT team was sure to follow the best industry guidelines to ensure the organization's entire environment, including Zoom, remained secure. Several weeks into the deployment, the Dutch government expressed some concerns about the security of Zoom. From its own experiences, CBS knew how safe Zoom is to work with and was able to share best practices on correct settings and usage, providing reassurance and assistance to other government entities and helping them to keep relying on Zoom.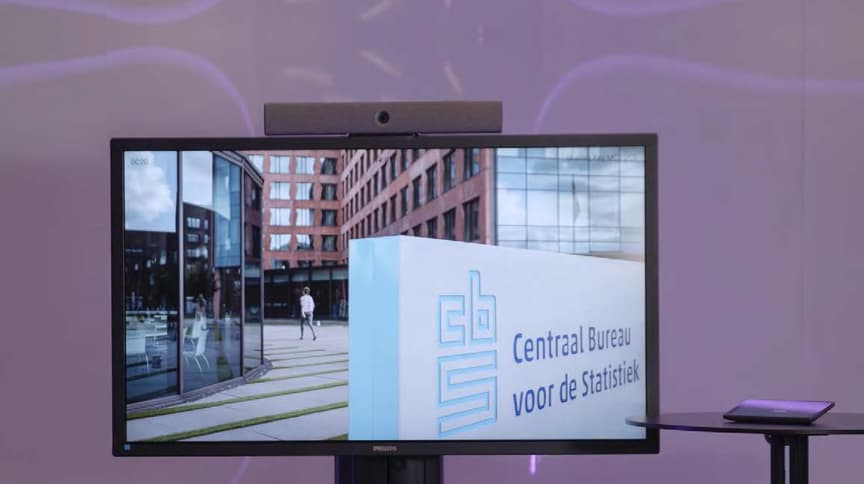 Supporting a return to the office
As the IT team began preparing over the summer for employees to return to the office, they began looking at technology to support a mix of remote and in-office employees and help reduce travel between offices. Since employees were now comfortable and happy using Zoom, they wanted a meeting room solution that would seamlessly support Zoom and replicate the experience users had at home so it would be easy for employees to use.
The team tested Neat Bar and Neat Pad and were impressed at how quick and easy it was to set up. "It was a very Apple-like experience, where we took it out of the box, and it just worked, plus the image and sound quality were very good," said Erwin Knapen, Workspace Engineer at CBS. "It made the decision to deploy Neat very easy."
CBS deployed Neat Bar and Neat Pad in nearly all of its conference spaces, including using an additional Neat Pad as a scheduler outside each room. The rooms are a mix of sizes to help teams continue to work together when some employees are in the office, and others are still at home.
Plus, they mounted the Neat Bar and screen on a mobile trolley, so employees have the flexibility to move the system as needed based on their specific meeting needs.
With Neat and Zoom, CBS was able to create a Zoom Rooms conferencing system with the same look and feel that employees were accustomed to at home. Neat Pad as a scheduler also makes it easy to see when rooms are booked so space for meetings can be found quickly. Plus, Neat and Zoom provide the flexibility to connect multiple meeting rooms, so teams can collaborate while following distancing guidelines.
A benefit that CBS had not anticipated was the ability of Zoom and Neat to support their efforts to ensure a healthy work environment. Built into Neat Bar is Neat Sense, an advanced set of features that automatically monitors environmental factors in meeting spaces. Neat Sense monitors noise, light, the presence and number of people in a room, air quality, humidity, CO2 and VOCs (organic chemical levels in the room). Flu viruses can spread quickly due to poor indoor humidity, so it's essential to maintain healthy levels. Plus, by monitoring the number of people in each space, CBS can ensure that employees maintain safe social distancing when they are in the office. Neat Sense metrics can be seen in real-time via the Zoom Portal, which provides the CBS facilities team with peace of mind that they are supporting a healthy environment.
Building the hybrid office of the future
"Now that we are equipped to work productively from anywhere, we expect that many more employees will appreciate the flexibility to work from home or on the road, and we expect our office to reflect that new environment," said Knapen.
CBS expects that meeting spaces will become a more significant part of its offices as teams go to the office to collaborate and work remotely for independent projects. It has reconfigured many spaces to reduce the number of employees in any given meeting room and facilitate social distancing.
"Neat and Zoom are promoting our move to a hybrid work environment, bringing employees together no matter where they are," added Van Essen. "Not only is this nice for current employees who enjoy more flexibility but it can also help us attract tech talent who are looking for this kind of environment."
Positive cultural shift
Zoom and Neat have enabled CBS to shift its work culture during the pandemic and beyond. Employees now have the flexibility to work wherever is best for them while maintaining strong team collaboration and productivity.
"The cooperation between Zoom and Neat made this process seamless. It is easy to reach out for support, and when we have a request or provide feedback, it is addressed quickly," added Van Essen. "Hybrid and remote working are growing in importance. Neat and Zoom make it easy to anticipate this need. As we keep working together, we expect to find more possibilities to make our employees' experience better and more effective."