8 Engaging Training Topics for Remote Employees
Hayley Cannon, Jan 24, 2023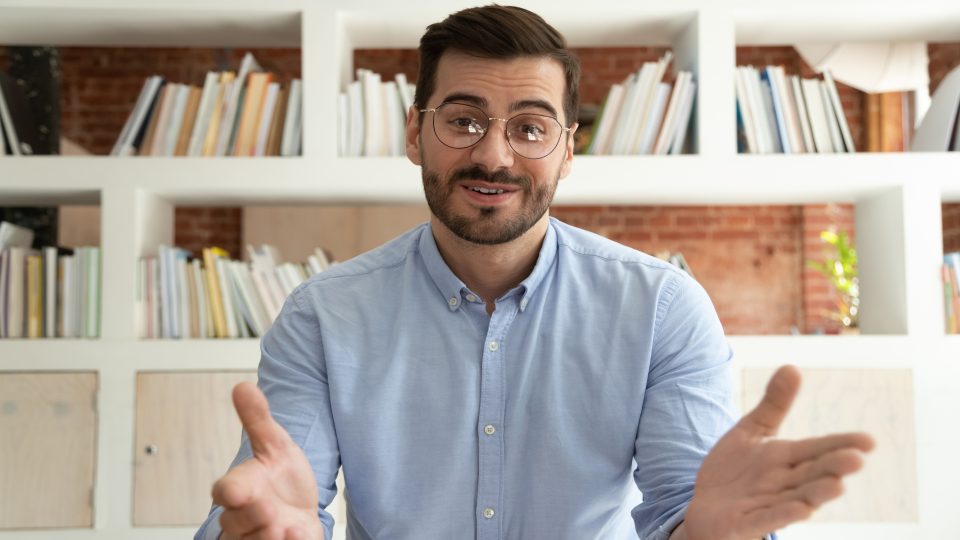 Key Takeaways
Training is important to educate remote employees in job-related skills, softer skills like time management and social topics like diversity.
Appropriate topics for remote employees include productivity, communication, how to get the best out of remote working and more.
Make training as effective as possible with strategies and best practices for training remote employees.
Why Remote Employee Training is Essential
Whether your company is office-based, remote or hybrid, training is always essential. It helps up-level employees' work performance and improves their softer skills, such as time management, communication, and presentation skills. Training is also a must to educate employees in topical social subjects like diversity and inclusion. Here are eight topics to inspire you when training remote employees.
8 Engaging Training Ideas for Remote Employees
1. Job-related topics
Industries are always changing and evolving, so help your workforce stay up-to-date by taking the time to talk them through the latest hot topics, debates and innovations. This can be done over Zoom, Microsoft Teams, or whatever video conferencing platform you usually use.
Some useful thought-starters:
Competitor review – Observe and analyze what your company's competitors are doing, to assess threats and opportunities.
Out-of-category review – Take a look at companies that are not within your industry but are doing things that are relevant in other ways – or simply inspiring for your team.
Cultural review – Study current and emerging trends and cultural topics that are shaping your company or target audience.
2. WFH productivity
Productivity training can be especially useful when people are WFH and left to their own devices more than in a traditional office setting. Productivity training can be delivered via your usual video conferencing platform e.g. Microsoft Teams, Zoom. All good conferencing platforms allow you to share your screen, so you can make your training visual with images, charts, or walk-throughs of productivity tools like Asana.
Useful thought-starters:
Time management – Share best practices like list writing, prioritizing, scheduling focus time. Also ask people to share what is working well for them, so teammates can inspire each other.
Energy management – This concept is about observing when you have the most and least energy, working in alignment with your body's natural rhythms to schedule optimal times to tackle your most strenuous tasks (and take breaks!)
3. WFH wellbeing
The shift to remote working has highlighted the need for productivity training which balances project output with personal wellbeing. For example, it's important to prevent back-to-back video meetings. Too much screen time can lead to headaches and insomnia etc.
More wellbeing topics to consider:
Remote productivity – Educate your team in how they can schedule their WFH day for optimal productivity and look after their physical and mental health. This includes taking breaks and scheduling in focus time where they don't attend meetings.
WFH body care – Share tips on posture for sitting at a desk to avoid neck/back injury. This might also cover ergonomic desk furniture and other body care topics e.g. preventing eye-strain.
WFH stress management – Share techniques to reduce stress and tension. Meditation can provide a welcome break, as can simple breathing exercises according to scientific research.
Did you know? Neat video devices come with Neat Sense which continuously monitors air quality, humidity, CO2 and Volatile Organic Compounds, along with the number of people in the room, ambient noise and lighting conditions.
4. Video presentation skills
Presenting via video is different to presenting in-person. There are new considerations, like how to keep people engaged when they're not physically in the room, and how to facilitate interactivity.
Useful thought-starters:
How to create more impactful slides – Boosting engagement with visual aids, killer stats and quotes that make presentations more memorable.
How to create break-out rooms – Boosting interactivity by putting participants into virtual breakout rooms, for deeper discussions and idea generation.
How to use virtual whiteboard – Boosting interactivity by using virtual whiteboard tools.
Did you know? Neat Board, a 65-inch touch screen with powerful audio system and a wide-angle camera, is perfect for hybrid interactivity and collaboration. It ​​comes with a pair of Neat Markers for easy, intuitive whiteboarding and annotating.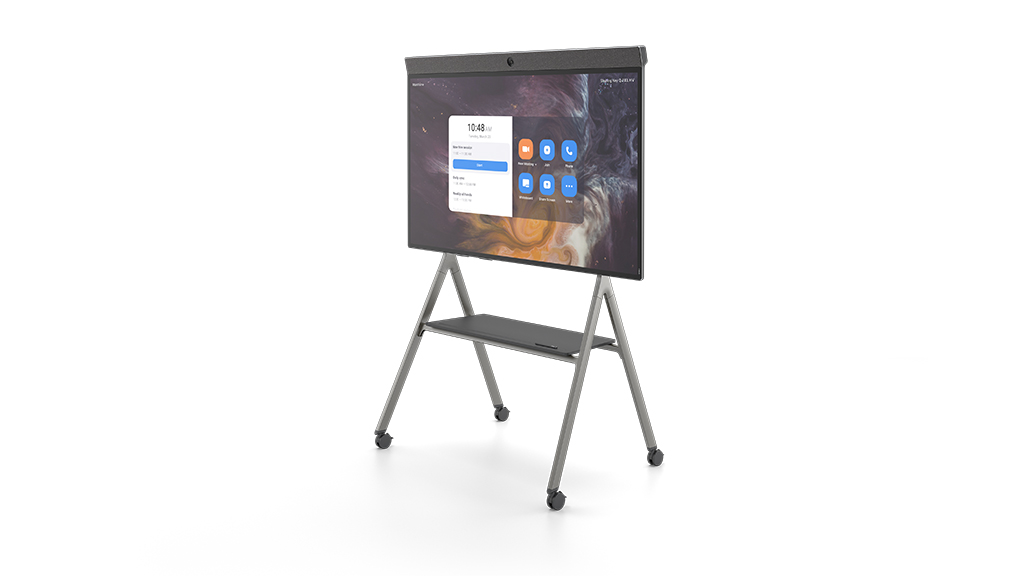 5. Team building for distributed teams
With less time spent together in-person, remote and hybrid teams benefit from team building training to help them get to know each other and bridge the gap between traditional in-person working and home-based styles.
Team building inspiration:
Myers-Briggs personality types – Myers-Briggs is a reputable personality testing provider and their tests shed light on people's dominant characteristics and strengths. A team that understands each other's personality type has an advantage when it comes to working more efficiently and amicably with each other.
6. Diversity & inclusion
This is an important subject related to team building training which encourages people to reflect on the ethical reasons to embrace a more diverse and inclusive workforce, as well as the benefits like accessing a broader spectrum of perspectives. Check out our blog post '12 Diversity & Inclusion Activities for Working From Home' if you'd like to find out more.
What is diversity and inclusion? – An introduction to the topic and its practical implications at work.

Sharing individual experiences – positive or negative – of how their personal identity has been received in the workplace.
Case studies to work through together as a team, where everyone tries to spot contentious issues and advise how to remedy them.
Expert guest speakers who can speak to particular topics e.g. race, gender, age etc.
Did you know? Our video collaboration devices feature Neat Symmetry, patented technology which improves meeting equity by giving every participant equal prominence on screen, whether they are joining from the board room or home. It also pulls forward faces positioned at the back of a meeting room far from the camera.
7. Remote-working skills
Most remote-working teams already understand the basics of video collaboration, like scheduling and hosting meetings. However, not everyone is familiar with some of the more advanced features available within platforms like Zoom and Teams. They're also always being updated, so run training sessions to help people stay in-the-know.
Consider:
Zoom Team Chat Tips – The best chat solution is only as effective as the people who use it. Get more out of your chat experience with best practices for using Team Chat in the workspace.
Keyboard shortcuts for Teams – The top 10 keyboard shortcuts for meetings, chatting, and navigation on Microsoft Teams.
8. Ask your team what training they want
Invite employees to make their own suggestions. There's likely to be a handful of areas they would like to feel more clued-up on, or are simply passionate about understanding in more detail.
Video collaboration devices designed for hybrid teams
Take working and training your team remotely to the next level with Neat's award-winning video collaboration devices. All of our devices are designed specifically for remote and hybrid working. If you'd like to understand more about how future-facing video devices can support your team, explore Neat devices today.
References
The Unexpected Effects of All That Screen Time. Rally.
Research. Transformational Breath Foundation UK.
Are silos making teamwork more painful? Asana.
Get the most out of your Zoom Team Chat experience. Zoom.
Top 10 keyboard shortcuts to make you a Microsoft Teams super user. Microsoft.