Three Sticks Wines Says Cheers to Neat + Zoom
Neat, May 19, 2021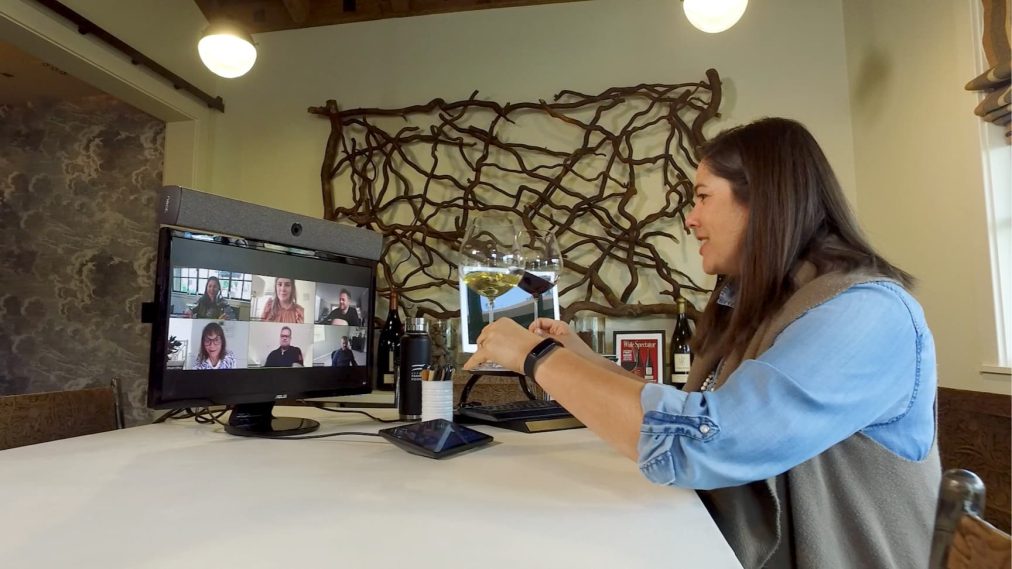 Innovative virtual events bring the wine country directly to customers and helps Three Sticks continue to grow through the pandemic and beyond.
Known for their outstanding quality of wine and intimate tasting experience, Three Sticks Wines welcomes visitors from around the world to enjoy delicious Pinot Noir and Chardonnay as well as warm hospitality at their historic Adobe Tasting Room in Sonoma, the heart of the California wine country. Part of the Price Family Vineyards, The Vallejo-Castenada Adobe, built in 1842, is the longest occupied residence in Sonoma. The Adobe experience is as much at the heart of the Three Sticks offering as are the wines.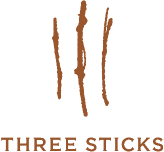 Since opening The Adobe, Three Sticks Wines has been providing a beautiful and welcoming in person experience where they share their wines and build what they describe as "table fellowship" – building authentic relationships by sharing food and wine.
When they were forced to shut down The Adobe due to the COVID-19 pandemic, the Three Sticks team realized they needed a new way to connect with their customers and share the experience of enjoying wine together. So while it was outside of their comfort zone, the team quickly turned to Zoom to connect with wine club members and bring a bit of the wine country to people at home during the shutdown. What they didn't expect was that virtual tastings would enable them to connect with people in ways they couldn't previously, and become a vital part of their sales channels well beyond the pandemic.
"It was such a shock to have to close The Adobe at the same time as we were all faced with the huge impact the pandemic was having on all aspects of our lives, so even though it was new for us, we were excited to use Zoom to begin to bring Three Sticks to people in their homes," said Prema Behan, Co-Founder and General Manager of Three Sticks Wines. "Not only did it provide a means to help maintain and grow our business, it was also good for all our mental health to create a sense of normalcy and continuity."
The benefits of these early virtual events were two-fold – not only was it an opportunity to connect with customers and drive sales, but it also enabled them to keep their staff working through the pandemic, without having to resort to furloughs or layoffs.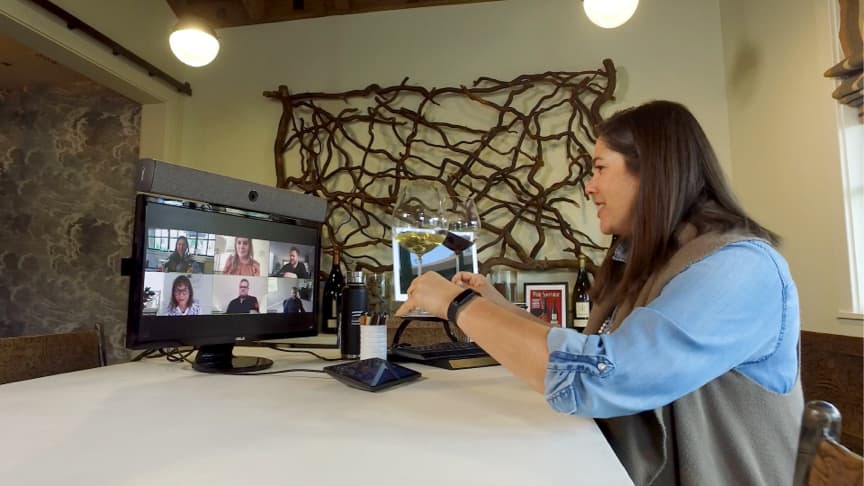 Bringing the Wine Country Experience to Customers, Virtually
Three Sticks started its virtual outreach by holding wine tastings for groups of club members via Zoom. They were quickly inspired by the success of those events to offer a greater variety of virtual events and elevate the experience with a more robust video and audio experience. They turned to Neat, deploying Neat Bar and Neat Pad in The Adobe to enable a more professional and expansive view of their tasting area.
"We are passionate about telling the story of our wines, and didn't want our tastings to feel like we were stuck in a conference room – we wanted something bright and beautiful to help guests feel like they were in Sonoma with us and Neat Bar gave us that," added Behan. "Plus, for years we'd been creating beautiful videos and content as a means to preserve our history, that we hadn't shared with customers, so we added that to our events to really bring the wine country to life."
Neat Bar and Zoom Rooms gave Three Sticks the opportunity to meet with customers to taste and discuss their wines, helping guests feel like they'd enjoyed a trip to wine country. Event hosts loved how easy Neat Bar was to use and the exceptional sound and video quality; guests commented that they enjoyed being able to see a broader view of the Adobe background and the feeling of being in the tasting room, giving them an overall elevated experience.
"Using Neat Bar, we were able to carry our usual white glove service to a new place while still reflecting the quality of experience that we expect of ourselves," said Colette Simpson, Director of DTC for Three Sticks Wines. "Through our tastings we were trying to reach both existing and new customers, so we needed their first impression to reflect the quality and attention to detail that we deliver."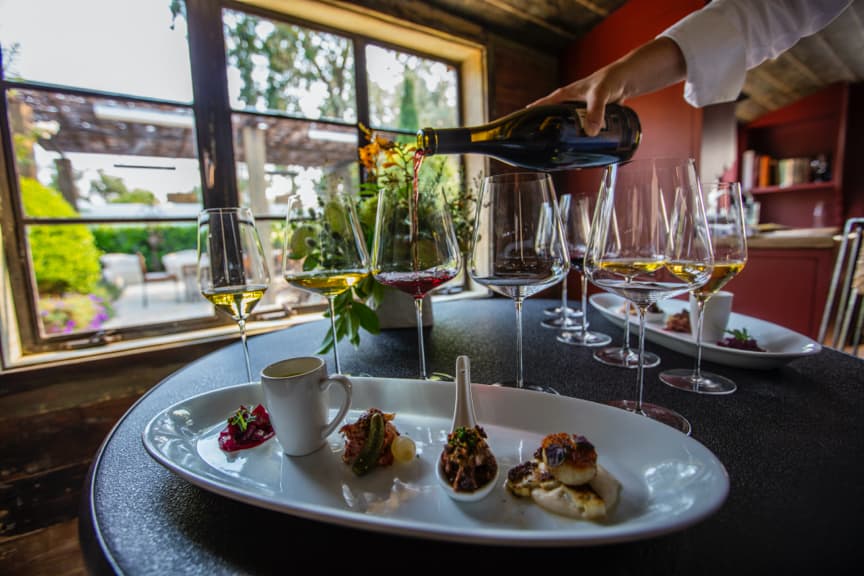 Expanding Virtual Events Program Supports Business Growth into the Future
With Zoom and Neat deployed, Three Sticks embarked on an ambitious effort to offer a variety of different virtual events: private virtual tastings for small groups, community tastings for larger groups to interact with the winemaker or other speakers, corporate events for team-building or customer appreciation, and Three Sticks Together, a virtual concert series and celebration of food and wine to benefit local charities. These virtual events using Neat Bar with Zoom Rooms enabled Three Sticks to not just survive the pandemic, but thrive. Three Sticks was able to use Neat and Zoom to connect with nearly 2,000 guests, around 600 of whom were new customers, while their tasting room was largely closed and travel to the area was discouraged.
"Initially, it was hard to imagine how we could go from hosting in-person events to virtual and we didn't want our virtual events to feel like just another meeting from our customers' work day," said Hayden Schmidter, Brand Ambassador for Three Sticks Wines. "With Neat and Zoom it is easy to truly engage on a personal level and have a conversation as if we were together and the quality of our product truly shows through the quality of Neat Bar."
Despite the pandemic, Three Sticks was able to maintain and even expand their connection to wine club and list members, attract new customers, and create unique opportunities for corporate clients. Plus, they've been able to support restaurants, artists and others in their community, by partnering with small food purveyors to offer food and wine pairings, and working with small musicians groups to promote music and happy hour events.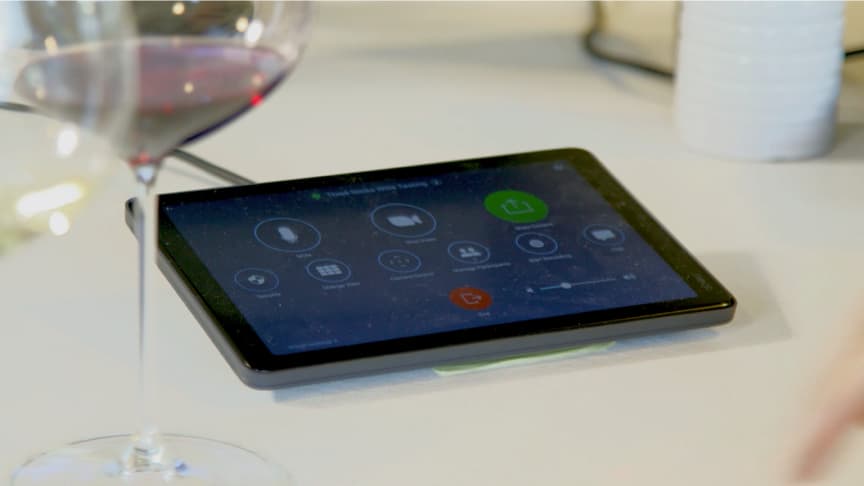 "With Neat and Zoom, we were able to create a channel of business that didn't exist before and that was able to make up for loss of revenue and sales through our tasting room," said Behar. "It's an entirely new world for wine consumers, that they can try wines and interact with winemakers in their homes as opposed to making a giant trip to wine country."
Given their success, Three Sticks plans to continue to offer virtual events even once The Adobe is reopened fully. Virtual events via Neat and Zoom enable wine club members from outside the Sonoma area to connect more regularly with Three Sticks, providing greater benefits to their membership and reducing attrition. Corporate clients in particular, many of which are outside California, can enjoy a fun, engaging experience that feels like they've been transported to wine country, without having to travel.
"When we started, we didn't expect virtual events to be a long-term solution for Three Sticks but virtual tastings will definitely be part of Three Sticks' future," added Simpson. "It is one of the positives to come out of 2020, and has become a vital part of our sales channel. We are excited to continue to share our hospitality no matter where members of our community are located."