The time is now to build your 'forever office'
Hayley Cannon, Aug 4, 2022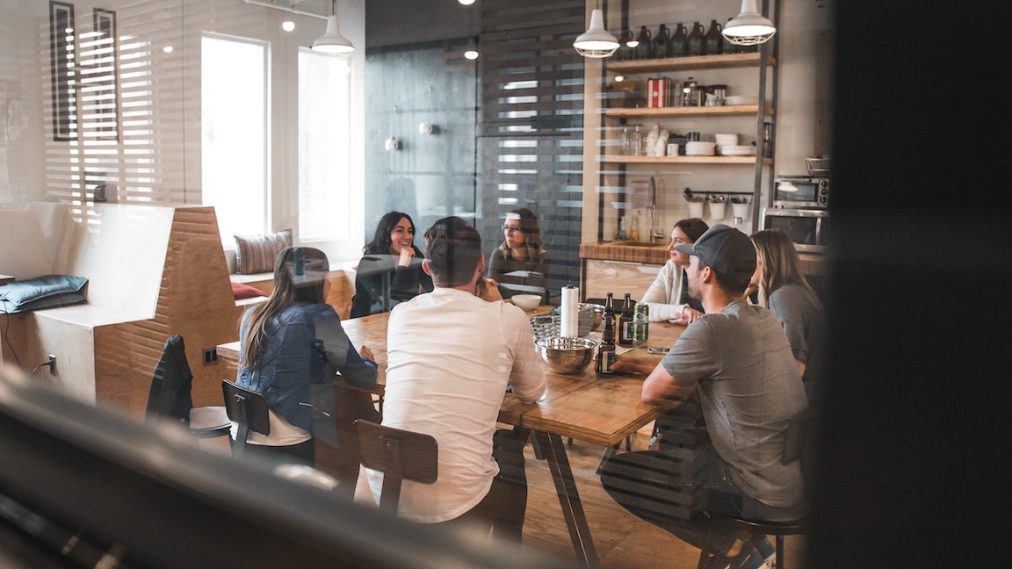 Aaaah the 'forever home'. The one you've dreamed of, worked steadily towards and seized with both hands the moment it came on to the market (I salute you). By it's very nature, a forever home meets all of your practical needs, unique to you and yours, as well as your more whimsical desires – and so it takes much thought and research to realize this ambition. But what about a 'forever office'? Pre-pandemic it felt like many companies had indeed established such a thing, typically a glossy HQ in a smart part of town, with a logo on the door that exuded strength, cool or some other core brand value. Today though things are different, as many business leaders struggle to make decisions about the future of their company's workspace and spaces. There has to date been much speculation about the 'return to work' and what exactly it will look like. For some it has felt like flying through a cloud, moving forward blind, just waiting until line of sight returns. Finally it seems that moment has arrived.
The results are in: remote and hybrid working is here to stay
Recent statistics from companies in San Francisco reveal that the benefits of remote and blended workstyles have won out. 52% of companies surveyed have made the final decision to be fully remote for the foreseeable future, while a further 42% have chosen hybrid or a mixed model:
52% have made the final decision to be fully remote for the foreseeable future, while a further 42% have chosen a mixed model – like hybrid, hybrid and remote, or in-person and remote.


– The San Francisco Standard
Perhaps more interesting is the fact that only 3% of respondents answered that their workstyle policy was still 'in flux', which speaks to a new mood of decisiveness and action sweeping the business world.
Only 3% of respondents answered that their workstyle policy was still in flux.
There are hidden costs to being indecisive, creating a climate of uncertainty for the people on the ground – and even a whiff of resentment. Teams are keen to understand what form the 'new normal' will take for them, so they can get on with doing what they do best: planning and executing the projects that make them tick. In short, they want out of the misty cloud. And when they find themselves perpetually held up in it, patience wanes – exponentially. Long-standing teammates jump to employers that can give them clarity, while attracting new talent becomes more challenging. Neat customer Safety Culture offer their workforce a clear hybrid framework in which to thrive. They have made their decision regarding workstyle, and here's what they had to say:
It's down to individuals and what works for their teams and managers. We find most people work a minimum of three days in the office, which is pretty good for the tech sector where people can effectively work remotely. I think that's a credit to the culture, but also the building. People really like being here. I loved working from home but now, I find I'm here most days, because I simply prefer to be in the office.

– Keyna Freyer, Director of Workplace Experience and Community, Safety Culture in Australia.
Remote and hybrid teams needs people-first tech
If you take one thing away from this blog post let it be this: the experience companies had WFH during the pandemic is categorically not the experience they will have today if they decide to go for a remote or hybrid workstyle. The move in 2020 online was unexpected, centered around legacy systems that were never designed to accommodate the needs we suddenly all had. In 2022 you can choose a solution that makes your virtual meetings simple and enjoyable.
At Neat we make video collaboration devices that make conversation feel more lifelike, as close as in-person communication as possible. We have done this by completely reimagining the hardware at play. Our audio algorithms for example, pick up every little sound a speaker makes, whilst at the same time filtering out distracting background noises. Our devices also allow you to set parameters for your meeting, outside of which the sounds will not be heard, and the view will not be seen.
Our devices all come with Neat Symmetry too, a patented technology that picks up and frames all the faces in a room, displaying everyone equally – even when people are in the background, away from the device. Symmetry liberates you from your seat too, allowing you to get up and move freely around a room and still be framed perfectly on-screen.
For people working remotely, Neat Frame is a portrait-oriented video device that positions your webcam more comfortably at eye-level. It also optimizes the layout of your teammates on-screen, displaying them in a more balanced way so you can see more of the gestures and expressions that make a conversation feel more human.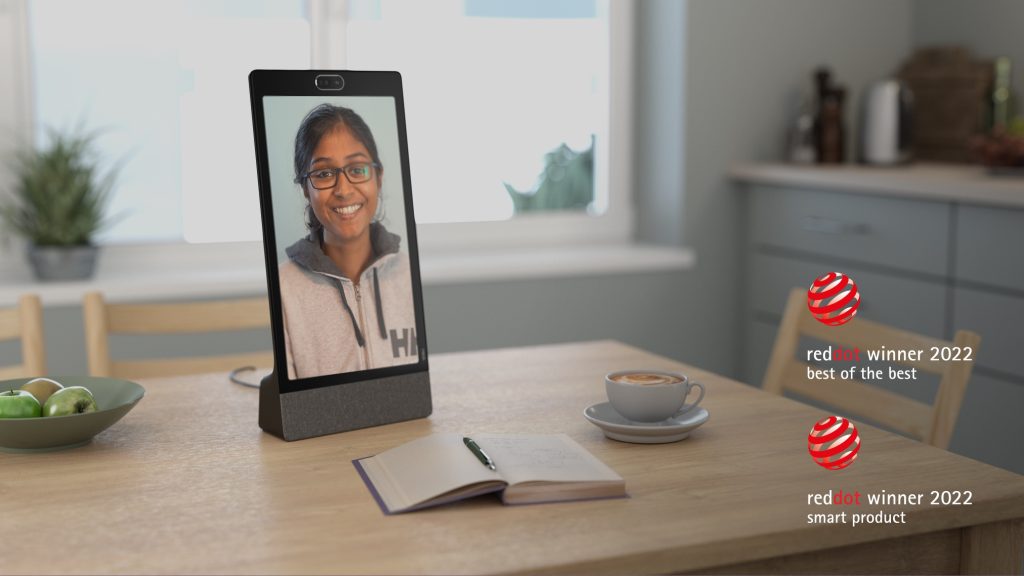 For meeting spaces and conference rooms in the office, Neat Board is a great option for enhancing creativity and collaboration within your hybrid team. In essence, Neat Board is a video-enabled whiteboard that you can use to share and annotate ideas in real-time, wherever you are located. Like all Neat devices it is ridiculously simple to set up, having just one cable and automatically waking up the moment you walk into the room. With just one tap, you can wirelessly share your screen, start a meeting or mark something up.
One of our top executives, who was not particularly tech savvy, started using video conferencing. He then lobbied the whole company to use it – and use it with the camera on. So, video and Neat are here to stay.


– Neat customer Luca Paleari, CIO of Emmelibri in Italy.
Building your forever office begins today
Designing your forever office doesn't mean that your building will never change or evolve, but it does mean taking action and committing to a space that supports – rather than hinders – your company's progress. It also requires companies to acknowledge and embrace the facts as they are now: video meetings are a fundamental part of modern business. Even if you choose to return fully to the office, chances are you will still need to interact with partners or suppliers who have moved online.
I'll finish with a concept from Japan: multi-purpose rooms that can effortlessly be adapted to accommodate a range of different functions. They're known as 'washitsu' and have stood the test of time because of their incredible utility – a room for all occasions so to speak. They're characterized by a few key ingredients, in particular ample floor space, versatile partitions and sliding doors.
Why am I telling you about washitsu? Because I see well designed video hardware in much the same light. While the teams coming together will not stay static and the conversations that take place will not stand still, the technology itself is a vital ingredient that will remain, facilitating all the action – all the fun of the fair.
It's time to map your vision for the future, with renewed confidence and pioneering design from Neat. Browse Neat Spaces today.