Small Business, The Pipe of Port, Pursues Big Things Leveraging Zoom and Neat
Neat, Mar 16, 2021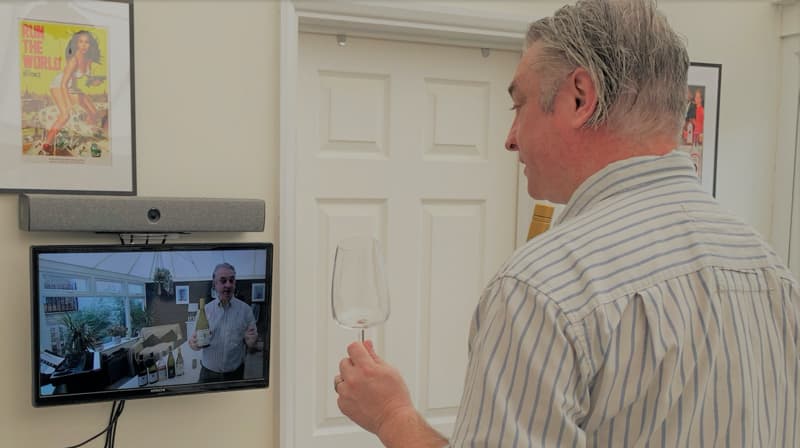 Deploying Neat Bar and Zoom Rooms has enabled The Pipe of Port wine merchant and restaurant to strive for a whole new line of business.
When the coronavirus and severe restrictions on social contact forced small businesses worldwide to close their doors, many were quick to pivot and go online to survive. Live streaming via Zoom to engage with customers in their homes became an overnight must if you were in the service industry and had any hope of your business staying afloat. While most were relieved that they could maintain a connection with their customer base by making do on their laptops, other businesses such as The Pipe of Port discovered that deploying a dedicated video hardware device vastly improved the virtual experience for both them and their customers. As a result, it's allowed The Pipe of Port and other small businesses to expand in ways they'd never previously imagined.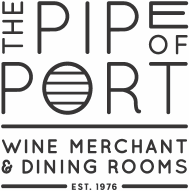 The Pipe of Port is a wine merchant and restaurant in Southend-On-Sea, a resort town on the Thames Estuary in Essex, southeast England, that offers patrons homemade classic and contemporary British food and world-beating wines in a relaxed and welcoming atmosphere. The Pipe of Port, like countless others, was devastated when government lockdowns forced it to temporarily close back in March 2020. After considering their options, restaurant managers Martin Day and his wife Katy swiftly turned to Zoom meetings to continue hosting the popular wine tasting evenings they'd previously organized in the restaurant from their conservatory at home.
"We initially began using Zoom as a stopgap to keep customers interested in The Pipe of Port during the shutdown," said Martin Day, owner of The Pipe of Port. "However, we soon realized that our customers were really enjoying the virtual wine tastings we were delivering to them and so decided to arrange further online gatherings."
Seeking a more professional-like event
As their virtual wine tastings began to take off, The Pipe of Port started looking for ways to improve their service and its effect on their customers.
They were aiming to mimic what had been the pre-pandemic in-person experience at the restaurant. That's when they turned to Neat for help and came across Neat Bar. Thanks to Neat Bar's rich features, particularly its superior audio and video quality, The Pipe of Port soon found that it was able to take its virtual wine tastings to another level. Whereas Martin would once be sat static in front of his laptop to Zoom and talk about various wines, Neat Bar enables him to freely move around. Using Neat Pad, which comes as a package with Neat Bar, Martin can easily control everything at the touch of a button. He no longer has to be tied to his computer. Having the flexibility to present the wines in a compelling and convincing way means The Pipe of Port's online customers get to enjoy a far more dynamic and pleasant experience. At the same time, Neat Bar has encouraged Martin to raise the standard of his own performance over Zoom.
"The biggest difference between me using Zoom on my laptop and switching to Neat Bar with my personal Zoom Room is that our wine tastings feel like a professional event now. From an audience point of view, it's like they're about to watch something polished and well presented, which was how we wanted it to be," said Martin. "Before, when I sat down in front of my laptop, it just felt like I was in a meeting and came across as a bit flat and uninspiring."
Once Martin combined Neat Bar with Zoom, patrons began noticing a considerable enhancement in the quality of what he was presenting, with several commenting that everything looked a lot slicker.
"Neat Bar has forced me to be more of a presenter by learning how to conduct myself in front of a camera better," said Martin. "It's encouraged me to up my game to offer our customers wine tastings that are more aesthetically pleasing and absorbing to watch."
Gaining the freedom to expand
Since deploying Neat Bar, The Pipe of Port has found that bookings for its online wine tastings have rapidly increased, with 144 online attendees on Valentine's Day and 120 for the wine tasting the weekend before. And that's from The Pipe of Port just marketing around the restaurant and its relatively small catchment area of Southend and Essex. The beauty of going online is that The Pipe of Port and its wine tastings no longer have to abide by the set times and days dictated by the restaurant's opening hours or location. Now Martin can arrange events whenever he chooses and invite guest winemakers and experts from around the world to share their advice and knowledge at a time that's most suitable for them. What's more, by not getting in the way of the restaurant's day-to-day running it's led to an additional stream of business. One that empowers Martin and The Pipe of Port to expand its customer base far beyond its brick-and-mortar premises.
"So far, 95% of what we've been doing is local. We hand-deliver the wines to people's houses before they log in to participate online.
But because of what Neat Bar's enabling us to do, we're already looking at taking our online tastings a step further by developing an entirely separate business out of it to reach further afield," said Martin.
The Wine & Spirit Education Trust (WSET) is a global organization that arranges wine and spirits courses and exams and is regarded as one of the world's leading providers of wine education. WSET recognizes The Pipe of Port as being fully qualified to conduct online courses. As a result, The Pipe of Port has recently started collaborating with a graphic designer with the idea of creating a whole new brand. Thanks to the combination of Neat Bar and Zoom Rooms, Martin and Katy have gained the confidence to grow what they do, allowing The Pipe of Port the chance to partner with others who are presenting wine tastings.
"In our minds, there's no reason why we can't take our tastings nationwide and be sending wine packs out all over the UK," said Martin. "It doesn't always have to be me that does them, and it doesn't matter where people are based. They could be in Australia, the US or South Africa, for example. It's very exciting!"