Simpler Third-Party Meetings with Direct Guest Join and Neat
Gerard Bao, Aug 30, 2022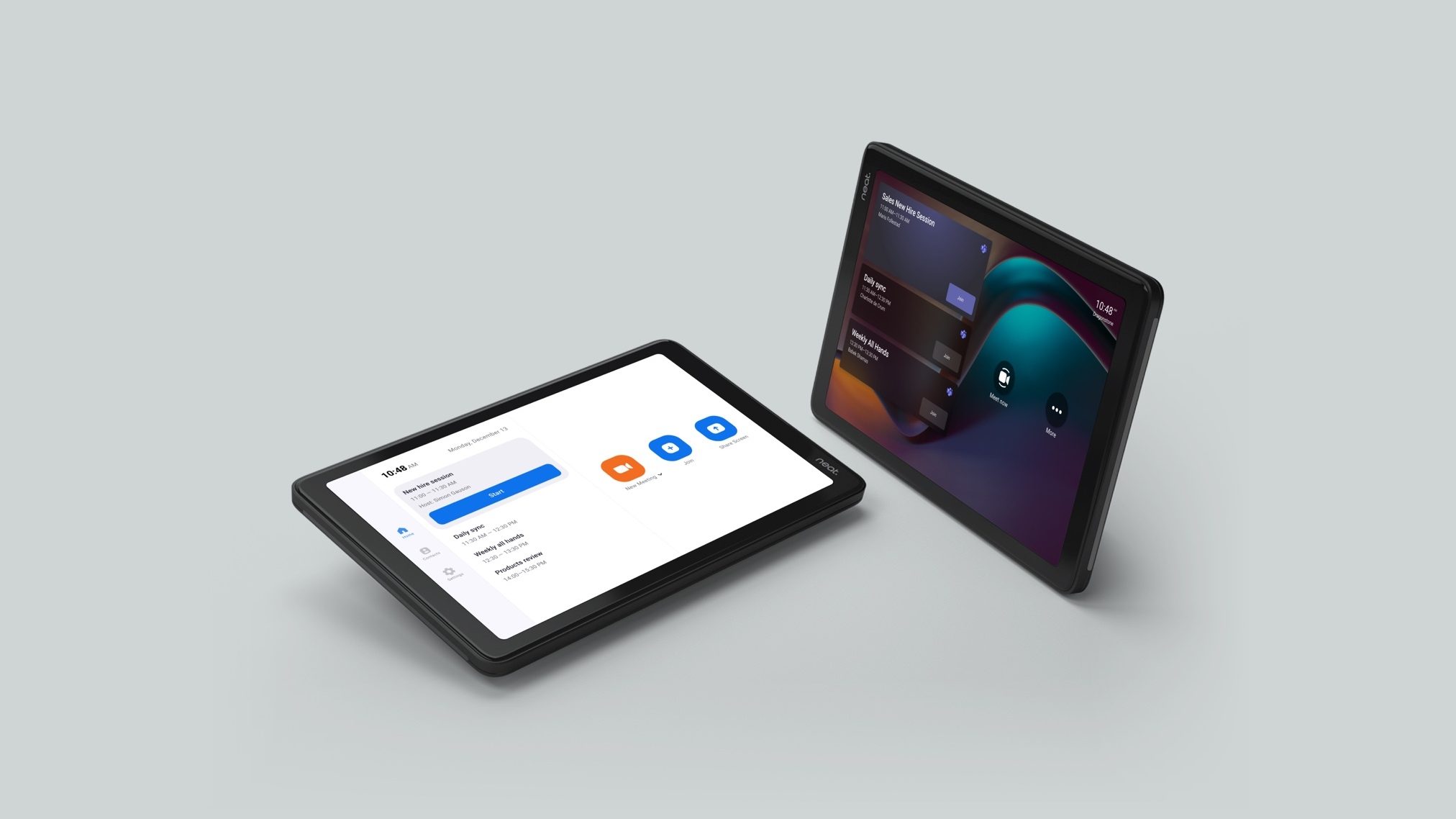 Neat devices now deliver Direct Guest Join, helping you seamlessly connect to the most popular video conferencing platforms from a single room system, saving you time, money and stress.
As video technology becomes even more critical in helping organizations keep their hybrid teams in sync, the demand for seamless integration between various video conferencing solutions has intensified. Yet, most companies still struggle to gain quick and easy access to meetings due to a lack of interoperability among providers or insufficient capability on one provider platform (or both). Hence, they waste time and energy trying to set up additional software or troubleshooting apps.
Is that you? Well, luckily, there's a much better solution.
Direct Guest Join now lets you streamline meetings with remote participants by providing a reliable way for you to connect via the cloud with a single 'join' button. For example, you can now seamlessly connect to Zoom and Webex meetings on Neat devices deployed as Microsoft Teams Rooms or join Microsoft Teams meetings on Neat devices deployed as Zoom Rooms.
See how easy it is
You can connect to a Webex or Zoom meeting from a Microsoft Teams Room by simply forwarding the meeting request to the Microsoft Teams Room. See how simple it is in this short video.
Alternatively, you can connect directly to a Microsoft Teams meeting from a Zoom Room by forwarding the meeting request to the Zoom Room. Again, see how simple it is by watching a Teams Direct Guest Join from a Neat Board running Zoom in this video.
Better still, because Direct Guest Join is a native feature, it doesn't require additional licenses or subscriptions outside your meeting room license.
Greater accessibility
As always, Neat is excited to provide the simplest, most reliable and desirable video experiences possible for you and is delighted that Direct Guest Join makes connecting to third-party meetings more accessible than ever.
Direct Guest Join is available now on all Neat devices (except for Neat Frame on Microsoft Teams) and includes the latest Neat firmware release, the latest Microsoft Teams application, and Zoom Rooms version 5.10.3.
To get a demo of Direct Guest Join in action, visit neat.no.
To see how Microsoft and Zoom are working on further interoperability features, watch the recent Recon Research 'Video Interop for 2022 and Beyond' webinar.
Happy joining!