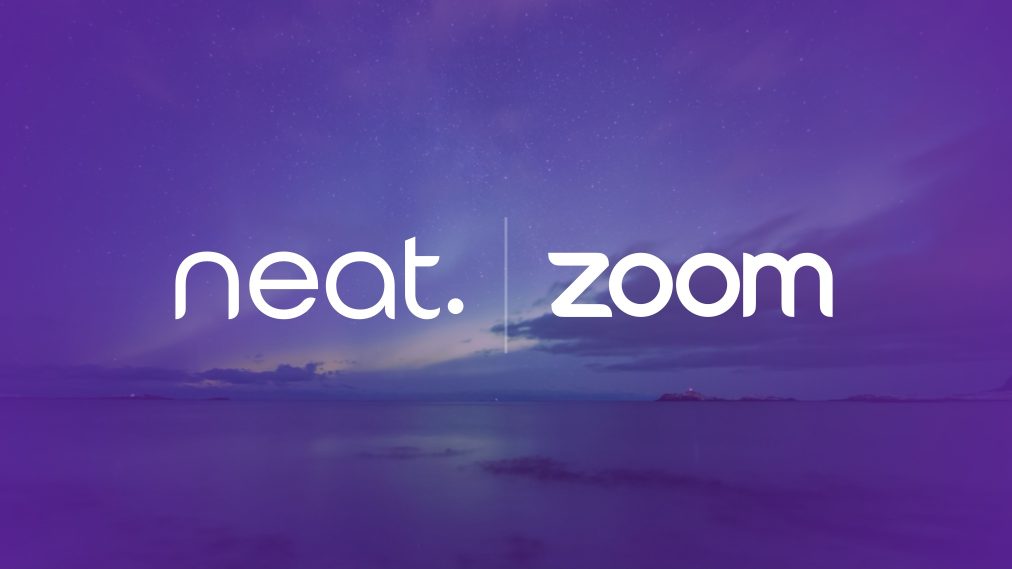 It's a new year and the beginning of the Zoom | Neat decade.
This year brings many things for us at Neat. We're now shipping, customers are getting back to us with great feedback on the Neat Bar, and we are developing new products that everyone is sure to love. As we continue to engage with customers and share testimonials, we are constantly reminded how we, at Neat, are our own use case.
Without the power of Zoom, Neat wouldn't exist today. Not only because our business is centered around making remarkable hardware for Zoom users, but because our entire company was built on the Zoom platform. Neat was created together with Zoom to provide the ultimate Zoom Rooms experience. It took 9 months, 1,821 meetings, and 171,633 meeting minutes for us to create Neat.
Over the past few years, Zoom has re-defined the video collaboration experience for meetings. However, while Zoom customers loved the platform, limited ground had been trudged towards bringing that seamless experience to the physical meeting room. Our founding members recognized Zoom users needed a solution for their physical meeting rooms. Bringing a long heritage of innovation and pioneering in the video collaboration space, Neat brought together a world class team and set out to create a hardware system built from the ground up that would deliver a Zoom Rooms experience users had long sought after.
With a united mission, the Neat and Zoom teams bridged experts from around the globe. Using Zoom, Neat's research and development team in Oslo were able to share up to the minute with the Zoom engineering teams in San Jose and China. Manufacturing partners in Taiwan were able to meet regularly with the Neat operations team in both Oslo and the U.S. As a company, we were able to recruit new hires, source partners and vendors, fine-tune design aspects, and essentially be in multiple places at the same time – all thanks to Zoom.
We not only saved countless hours and resources using the Zoom platform but were able to bring two products to market in record time. We instantly addressed topics without delays from complex scheduling and minimized travel despite operating across multiple continents.
Video collaboration was the catalyst that empowered us at Neat to not only accomplish our goals, but to arrive at the finish line with our boots strapped and ready for our next challenge. We know the same will happen for others and can't wait to be a part of their journey using Zoom Rooms the Neat way.