Re-imagining the Yoga Studio by Offering an Enhanced Virtual Experience
Neat, Jun 4, 2021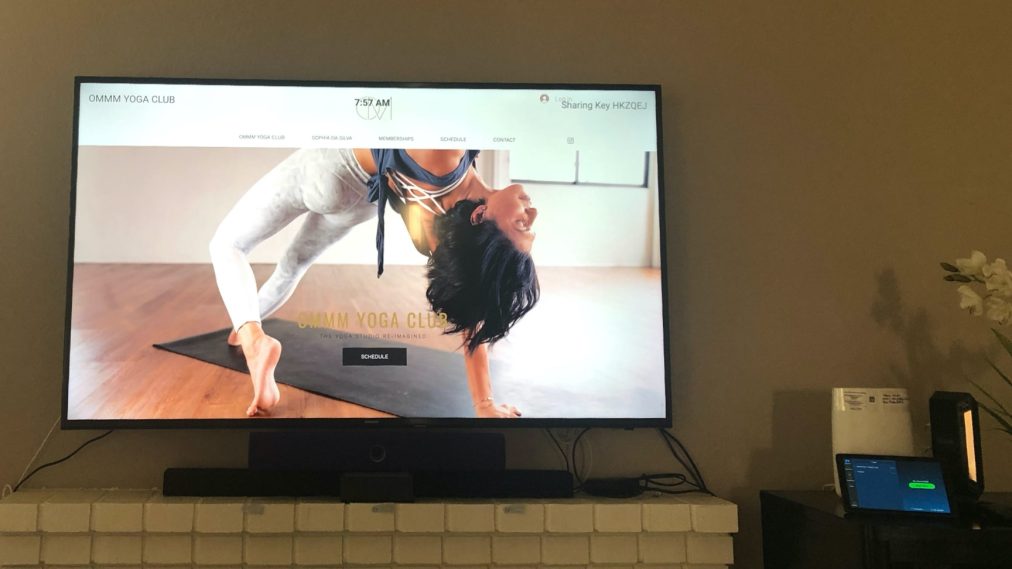 Om Yoga Club: A story of entrepreneurship and perseverance to shape a passionate and supportive widespread yoga community.
As with millions of other small businesses, when the COVID-19 lockdowns forced countless yoga studios around the world to close their doors, many were unsure how they'd survive. For Sophia Da Silva, a yoga instructor with an established 10-year business in San Diego, California, staying afloat meant pivoting to Instagram Live. But it wasn't ideal. Although it enabled Sophia to persevere, yoga is such a physically hands-on, tactile discipline that she found using her laptop and social media to teach somewhat unengaging. A number of her students did too, and gradually, Sophia's community started to fragment.

So, along with her online classes, Sophia started to give lessons at her local park, where she met two of her Instagram followers, yoga enthusiasts and husband and wife team Vu Nguyen and Allison Lardizabal. Both were entrepreneurs with a wellness and website building business. Feeling a strong affinity with Sophia and her message and thinking that there had to be a way of making what she offered better, Vu and Allison suggested a new business idea to help Sophia.
"We said, Sophia, give us your dream schedule, some photos, a story, and we'll handle the rest," remembers Vu Nguyen, Co-Founder of Om Yoga Club. "Then Allison took all of the content and developed the entire Om Yoga Club website."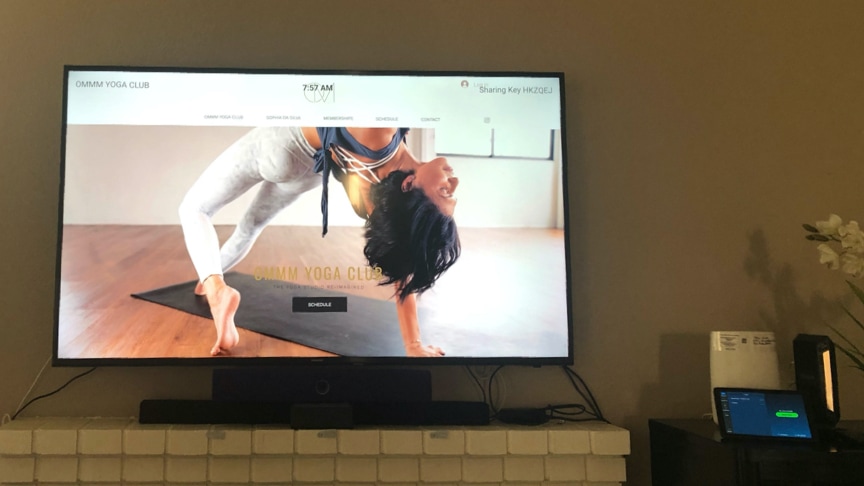 Introducing a game-changer
When Sophia saw what Vu and Allison had come up with, her initial response was, "Oh my God, what planet are you guys from?" It completely blew her mind. But the real game-changer was when Vu introduced her to Neat and Zoom. Having discovered Neat and our flagship product Neat Bar at a technology trade show, Vu believed that combined with Zoom Rooms, it could be the answer to everything Sophia had aspired to apply to her online classes. For ages, Sophia had longed for a camera that would freely follow her around the room. That way, she'd be able to properly cue her students and see how they were positioning their bodies, and likewise, they would clearly see and hear her instructions and what she was doing. Neat Bar proved to be all that Sophia has wished for and more.
With its high-resolution, wide-angle camera, Neat Bar automatically zooms in and out to instinctively frame Sophia no matter how much she stretches or moves around. Vividly capturing everything she says or does, its audio and visual clarity make her classes feel more real. Now it's as if Sophia and her online students are physically all in the same room together.
"Using my laptop, there were so many times where my head would just get cropped out of the frame, or I was bent at an awkward angle while trying to face the camera and talk," said Sophia Da Silva, Co-Founder of Om Yoga Club and Teacher. "But with Neat Bar, the dexterity of the camera matches my fluidity as an instructor, and I'm able to guide my students more naturally."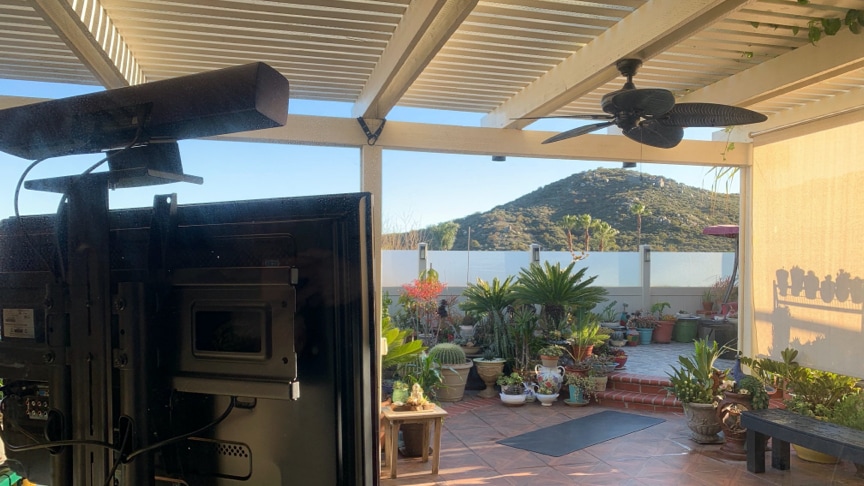 Providing the best of both worlds
Leveraging Neat Bar with Zoom was when Sophia, Vu and Allison first felt that Om Yoga Club truly became unique, and as a result, they could start setting up a variety of membership plans. Providing students with the best of both worlds, Om Yoga Club offers them the luxury of taking outdoor in-person and enhanced virtual classes and will continue to do so as it evolves. Hence, if students can't attend a physical class, they can just as easily participate online and still get to enjoy a rich and rewarding yoga experience. Incorporating a high-quality virtual platform means Om Yoga Club can also attract or retain students who live or have moved further afield. Demerie Hill and Chris Dean, two yoga students who'd been practicing with Sophia for several years, are a perfect example. Having lived on the US west coast, Demerie moved back to Madrid in Spain while Chris returned to Cambridge, Massachusetts, yet each became founding Om Yoga Club members.
"I'm just so thrilled I can physically go to my local yoga studio here in Madrid, plus continue to take virtual classes with Sophia because I enjoy them so much," said Demerie. "Not only is the technology she's using great but being able to connect long-distance and still feel a close part of the community is brilliant."
"When I heard what Sophia was doing, I was like, how do I join? Even though it's online, the relationship everyone shares is amazing. I show up, these people all know me, and it's just the most joyous collective experience every time," added Chris. "High-quality audio and video matter to me. I've taken a number of Zoom classes on other platforms with grainy video and poor audio, but that's never the case on this platform."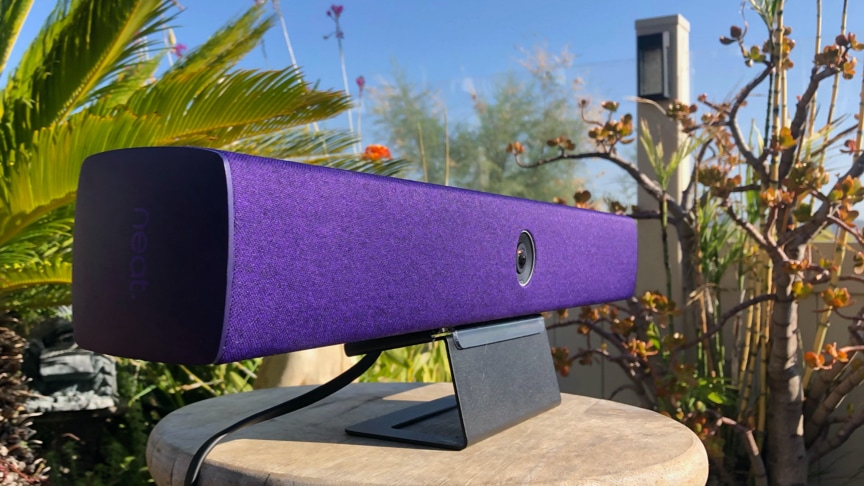 Yoga and community as one
Far from taking anything away from its in-person program, video empowers Om Yoga Club to expand what it offers by re-imagining the yoga studio and putting it into places it's never been. Moving forward, Vu sees them having mobile video devices that they can use to present their yoga classes against an ever-increasing number of scenic backdrops, from white sandy beaches and breathtaking ocean views to lush green valleys. The idea is to showcase beautiful San Diego and reach out further across the US and internationally. In addition, video allows Om Yoga Club to build up an extensive digital archive that members can access whenever they wish, a kind of "yoga buffet," as Vu calls it. Finally, it smooths the way for online teacher training workshops, where Om Yoga Club can develop tomorrow's next generation of talented yoga instructors.
Many people feel a sense of isolation because of the pandemic and want to know how they can stay connected. Subsequently, learning to prioritize community over self is something Om Yoga Club believes is invaluable. By continuing to invite people to be part of a supportive community with dedicated teachers, it strives to deliver the finest and most inclusive yoga experience imaginable, one that embodies health, wisdom and soul and a daily practice that people can return to again and again. Be that in person or on video, whatever the future brings.
"Enhancing our in-person classes with Neat and Zoom is what differentiates us from other yoga studios," said Allison Lardizabal, Co-Founder of Om Yoga Club. "It's given us a huge step up and made Om Yoga Club extra special for so many people."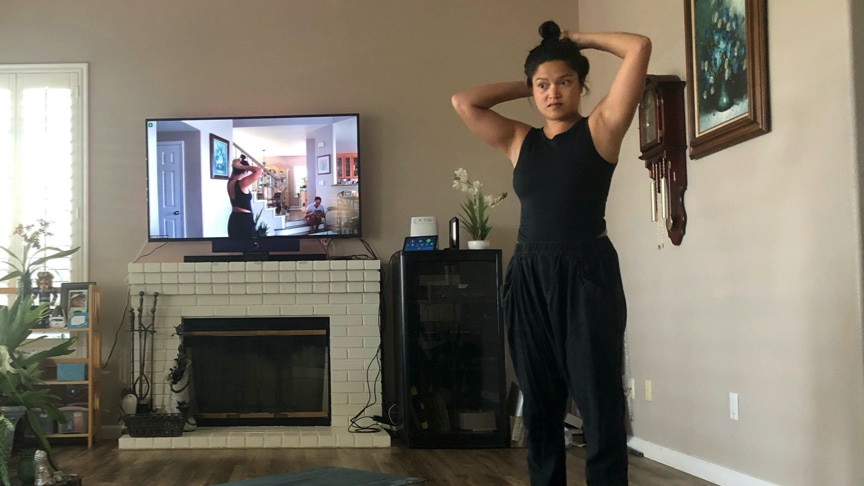 Free virtual classes for seven days
As a gift, Sophia Da Silva would like to invite all Zoom customers to experience Om Yoga Club's virtual classes free for seven days. Select virtual membership at ommmyogaclub.com ($59 option) or use coupon code YOGI7 during booking.