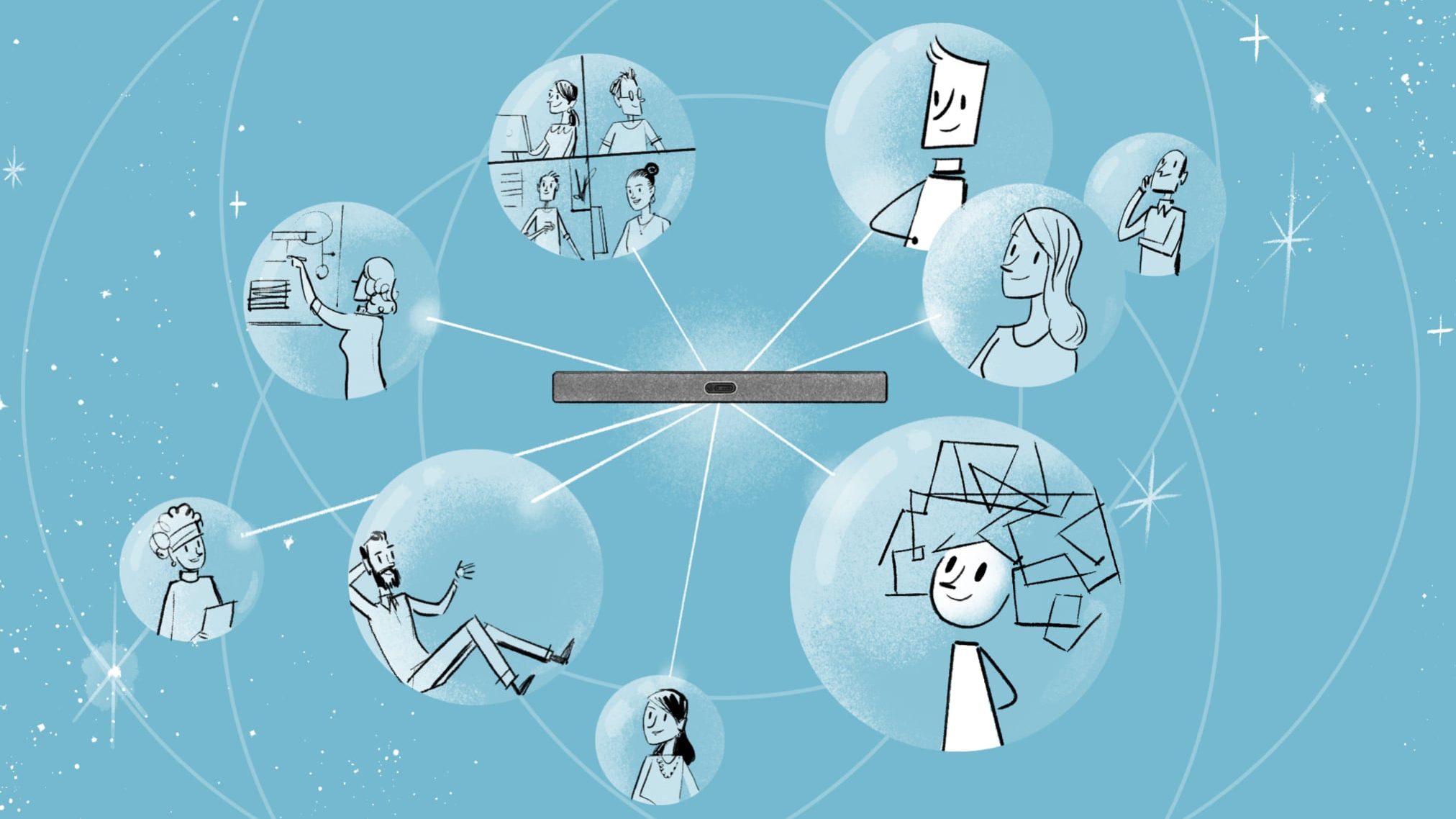 Neat's most potent device, Neat Bar Pro, enables our two brand heroes, Chloe and Pete, and their hybrid team to enjoy more expansive and immersive video meetings.
Chloe and Pete work for the same company, but until now, Chloe's been working from home while Pete's been back at the office for quite a while. When Chloe was away, their company completely reconfigured its office spaces. It installed numerous Neat devices throughout its newly designed meeting spaces and social areas to accommodate the growing needs of its hybrid workforce.
Chloe's amazed when she walks through the door and barely recognizes the office she once knew pre-pandemic. But before exploring all the exciting new ways she can engage with her in-office and global teammates, plus others on video, she joins Pete for a meeting in one of the large conference-type rooms, where she notices a Neat Bar Pro positioned above three screens. Find out how Chloe and Pete get on in their meeting with Neat Bar Pro here:
%slide_no%
of
%slide_total%
Chloe and Pete Go Large with Neat Bar Pro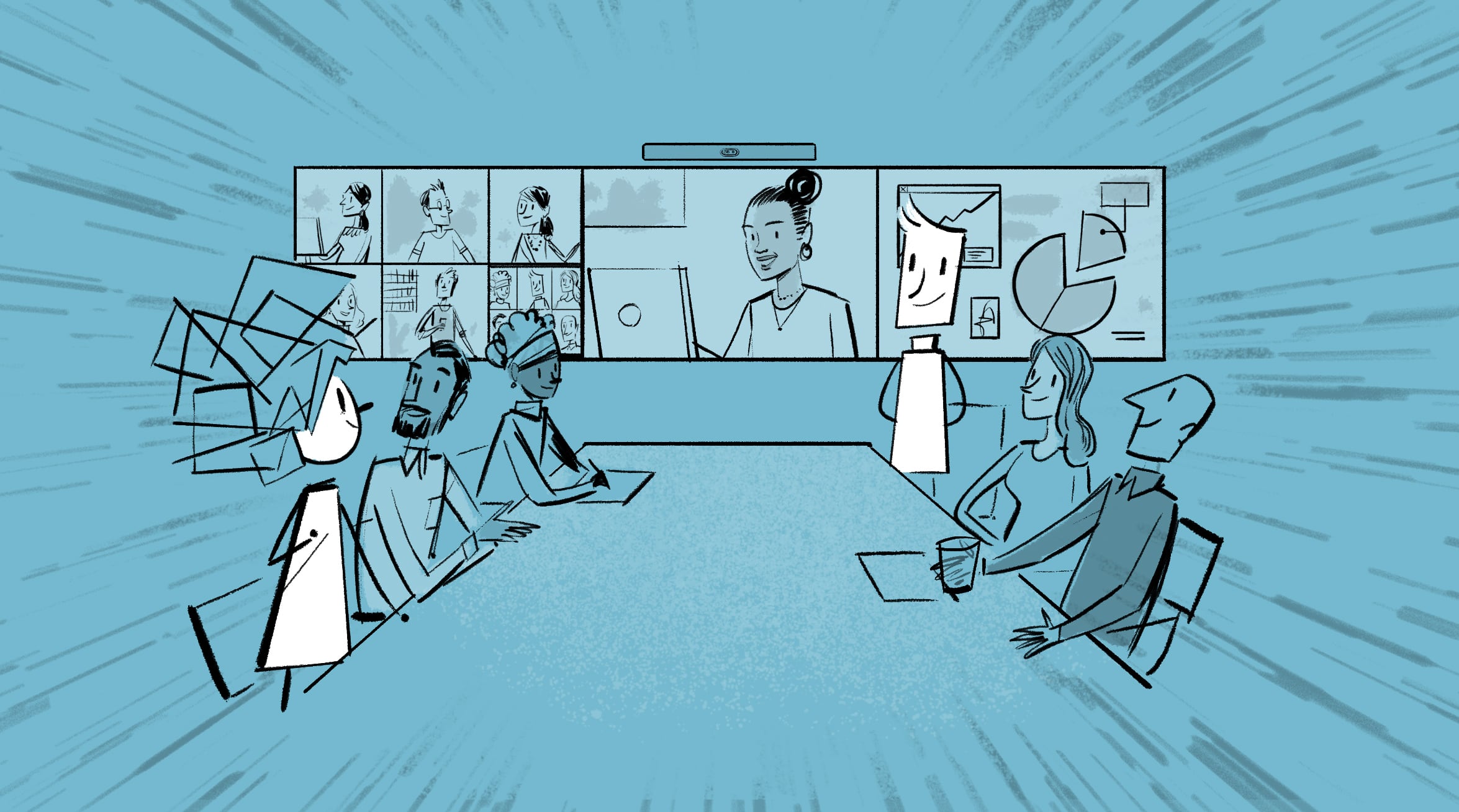 %slide_no%
of
%slide_total%
Chloe is returning to the office for the first time in ages. When she walks in, she's amazed and barely recognizes it – everything's changed. Gone is the traditional office that she left when the pandemic hit. In its place is a sparser, more dynamic, tech-enabled working environment.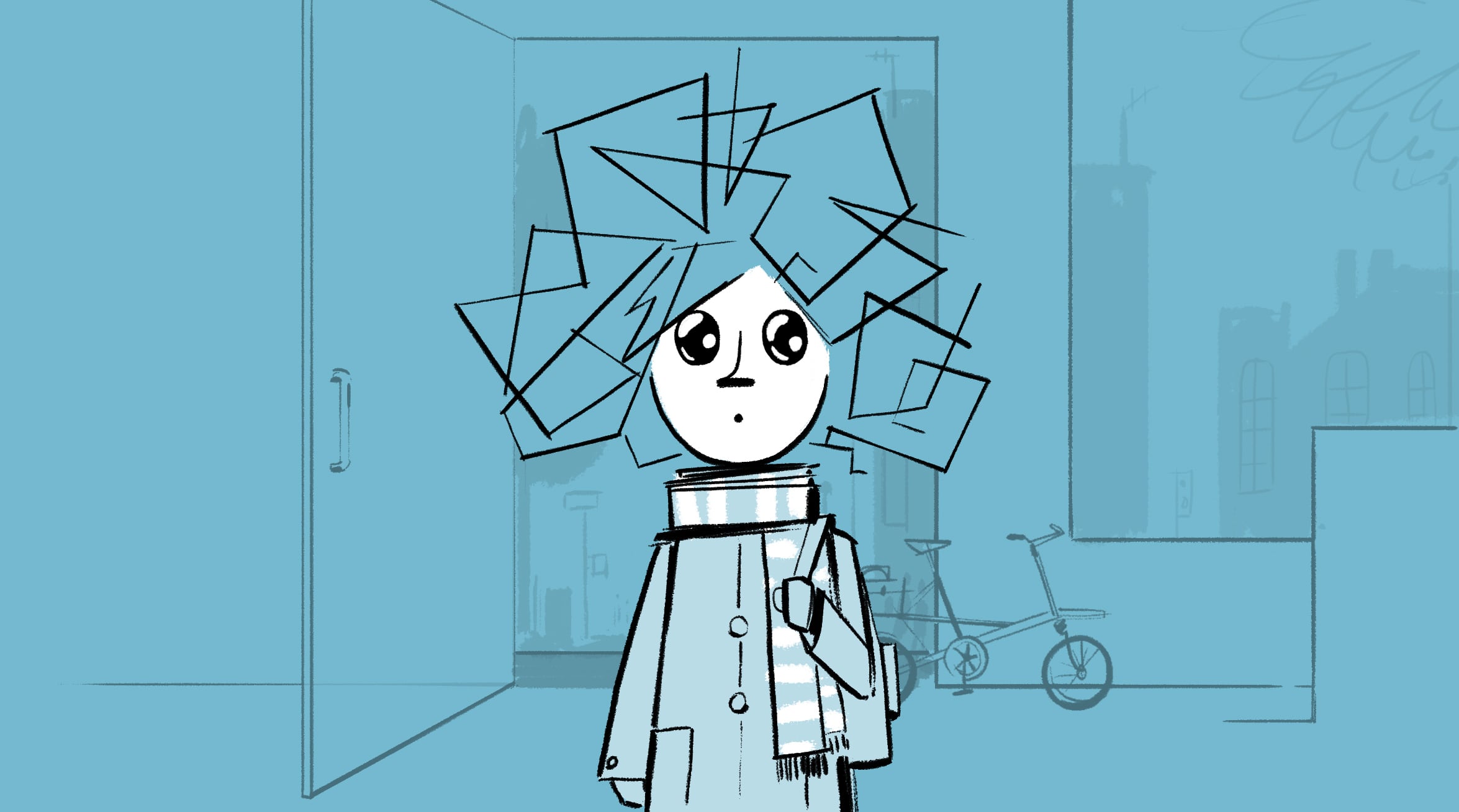 %slide_no%
of
%slide_total%
There are open-plan areas similar to before, but now there are booths, huddle spaces and numerous other size meeting rooms. Moreover, Chloe notices that each space has sparkling new video devices installed – there's even a Neat Frame on one of the countertops in the kitchen area.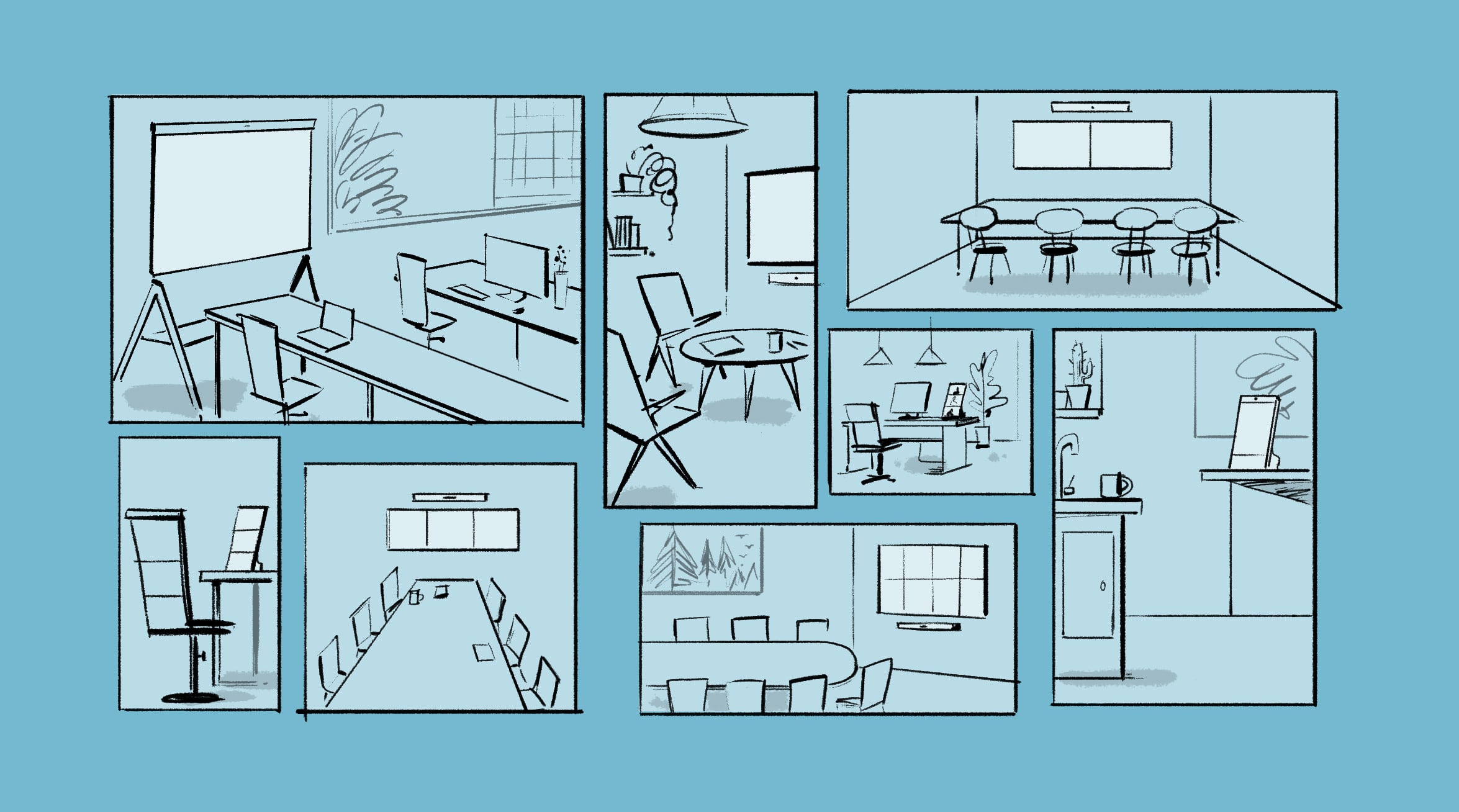 %slide_no%
of
%slide_total%
Pete is standing by the coffee machine, and Chloe is delighted to see him. Pete's eager to show Chloe all the fantastic new technology their company has acquired to provide its employees with better hybrid working devices. But, first, they have a meeting with several remote and in-office teammates in one of the large conference rooms.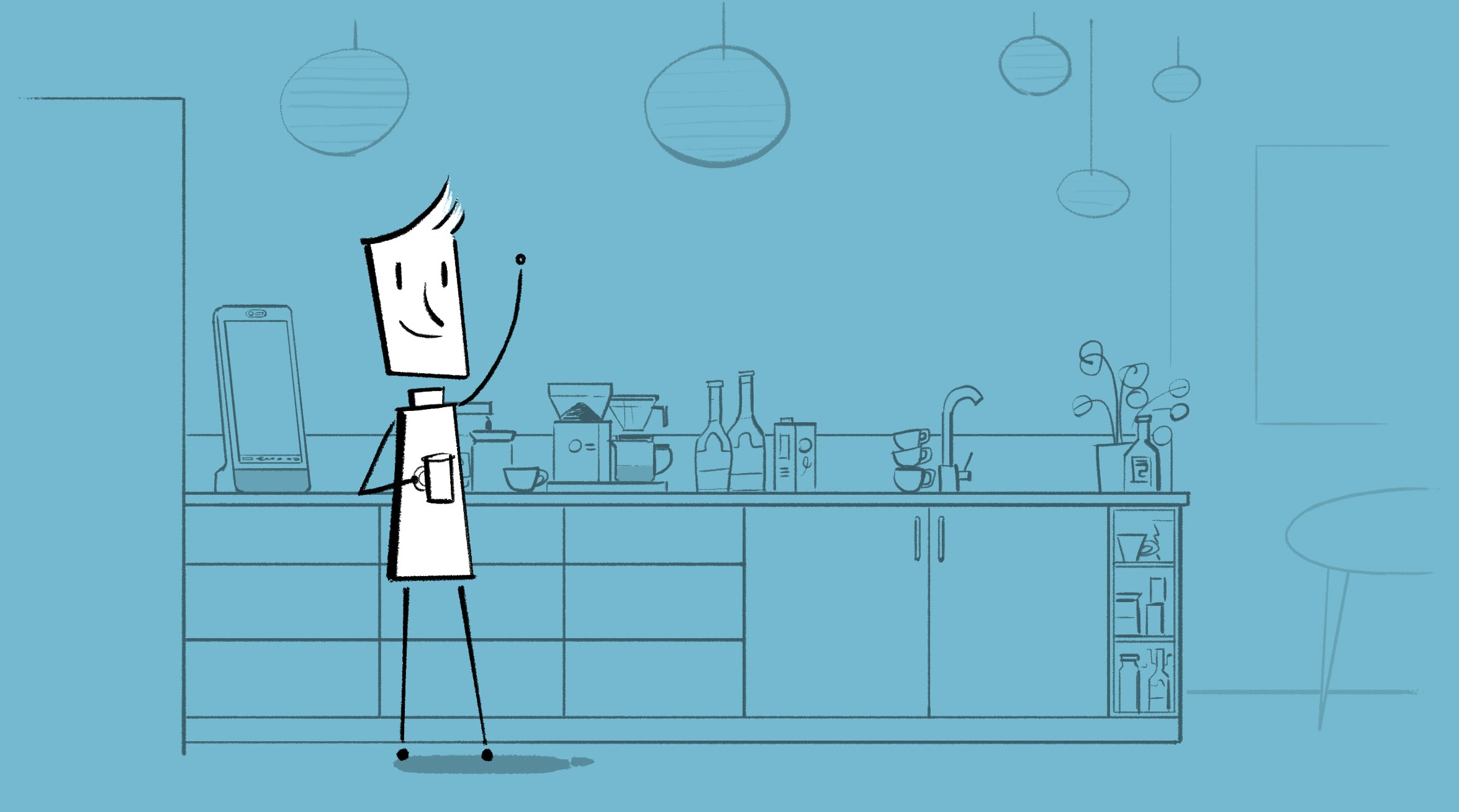 %slide_no%
of
%slide_total%
As Chloe and Pete enter the room, Chloe's immediately drawn to the sleek-looking Neat Bar Pro positioned above three large screens at the front of the room. As they sit down, Pete starts the meeting by tapping "join" on a Neat Pad controller, and Chloe's amazed at how easy it is to get going.
%slide_no%
of
%slide_total%
Better still, she's blown away by the direct stereo sound filling the room and the immersive picture quality. Together with Neat Symmetry, they enable Chloe, Pete and the other in-room participants to see and hear their remote teammates loud and clear and vice versa, almost as if all 12 people in the meeting are physically in the same room together.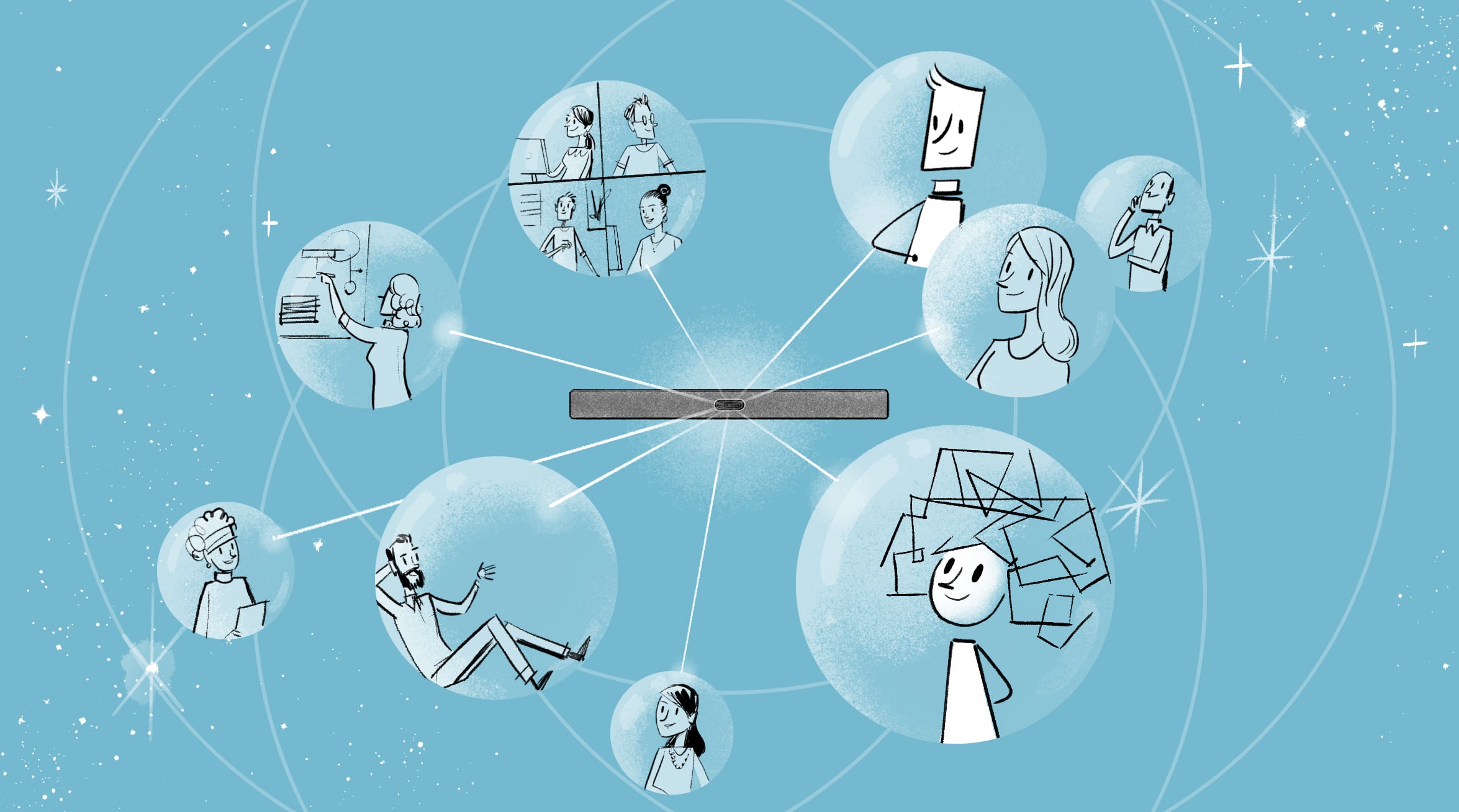 %slide_no%
of
%slide_total%
When Chloe thinks back to how they used to conduct video meetings, she can hardly believe they put up with inferior equipment for so long. Everything was a mess. Either nothing worked, or it stopped working mid-meeting. Or the sound and picture quality were so poor that no one could hear or see anyone clearly, and everyone looked bored, fed up or distracted.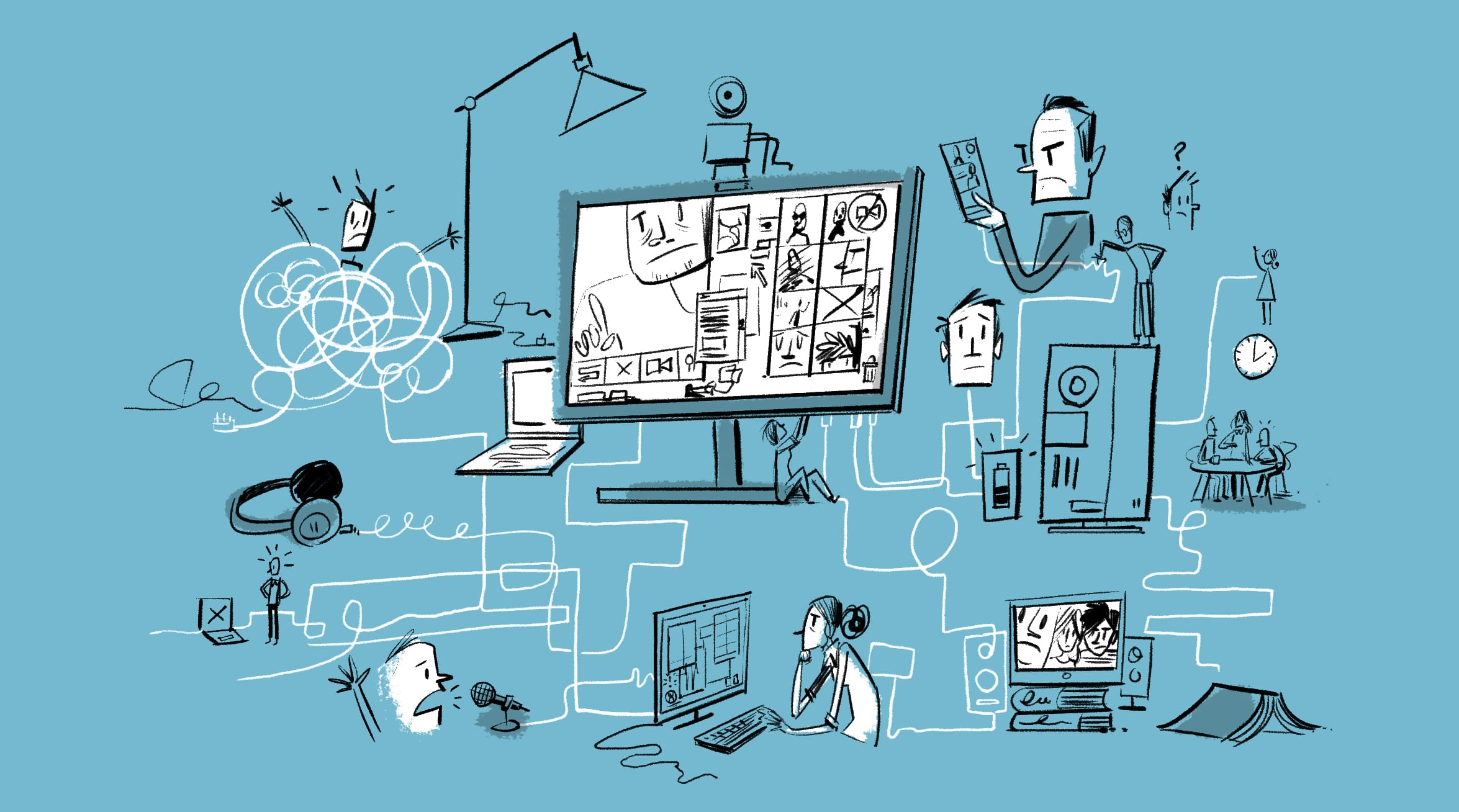 %slide_no%
of
%slide_total%
Now, though, everyone's energized and engaged. Plus, because Neat Bar Pro can drive up to three screens, everyone can see everyone and whatever content someone's presenting, making meetings run more smoothly and efficiently, even for those sitting at or towards the back of the room.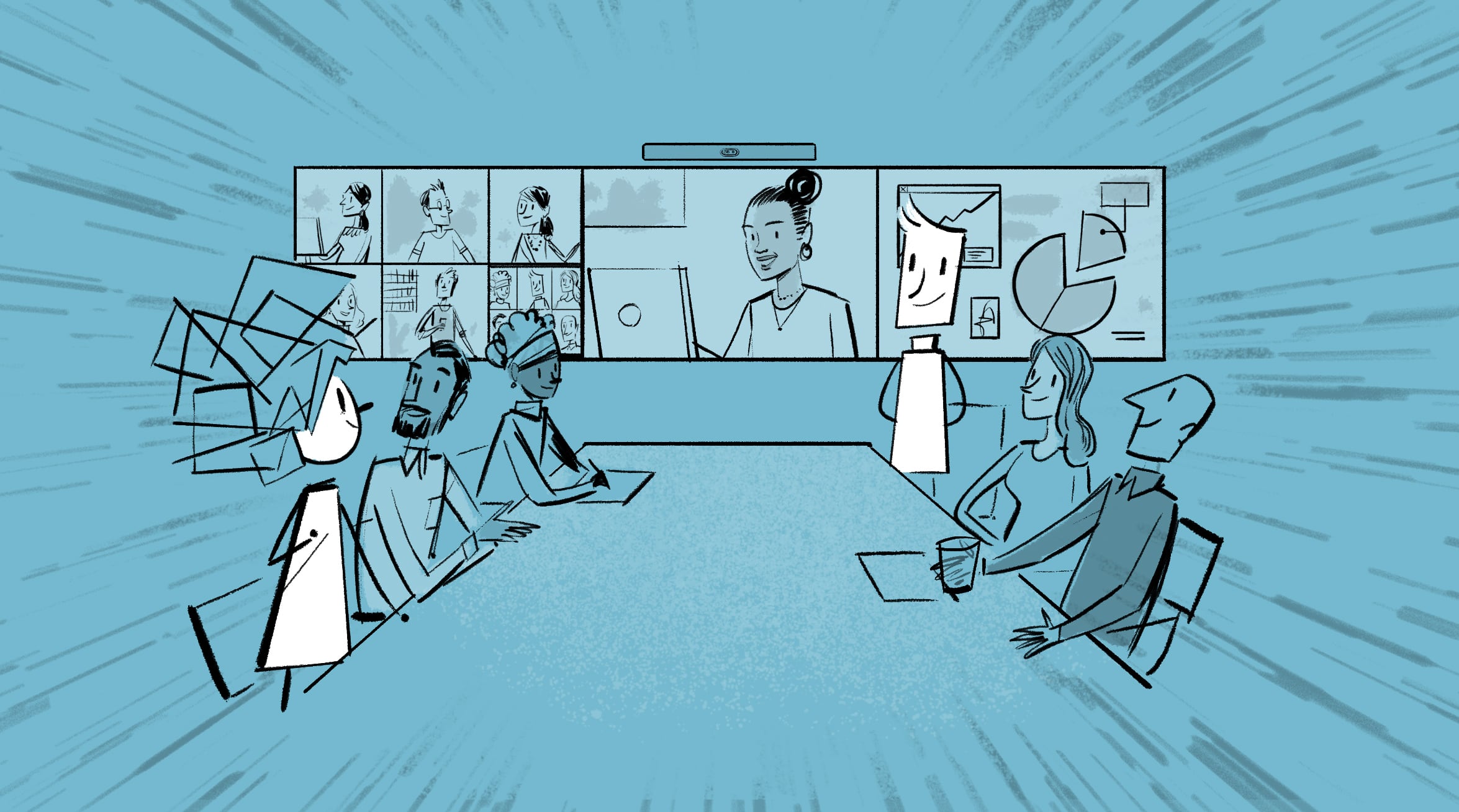 %slide_no%
of
%slide_total%
After the meeting, Pete explains that Neat Bar Pro is perfect for spaces of all sizes, not just medium to large conference rooms. It's ideal for small rooms and up too. "Think Apple products and why many people choose the Pro versions," Pete tells Chloe. "Many of us want the option of more power because it gives us a better user experience."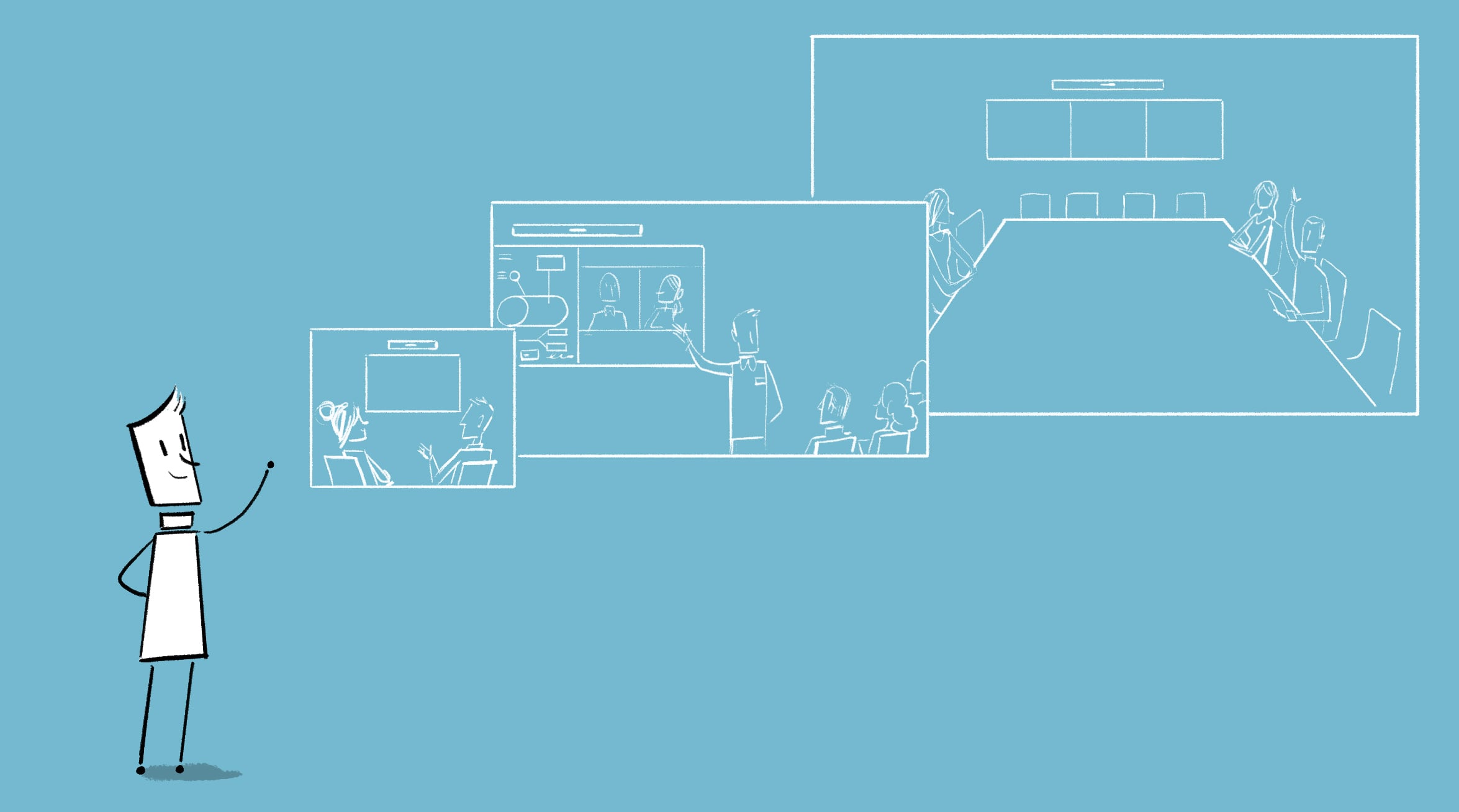 %slide_no%
of
%slide_total%
"Plus, did I mention that Neat Bar Pro won a Red Dot Award 2022 for Best Smart Product?" he adds.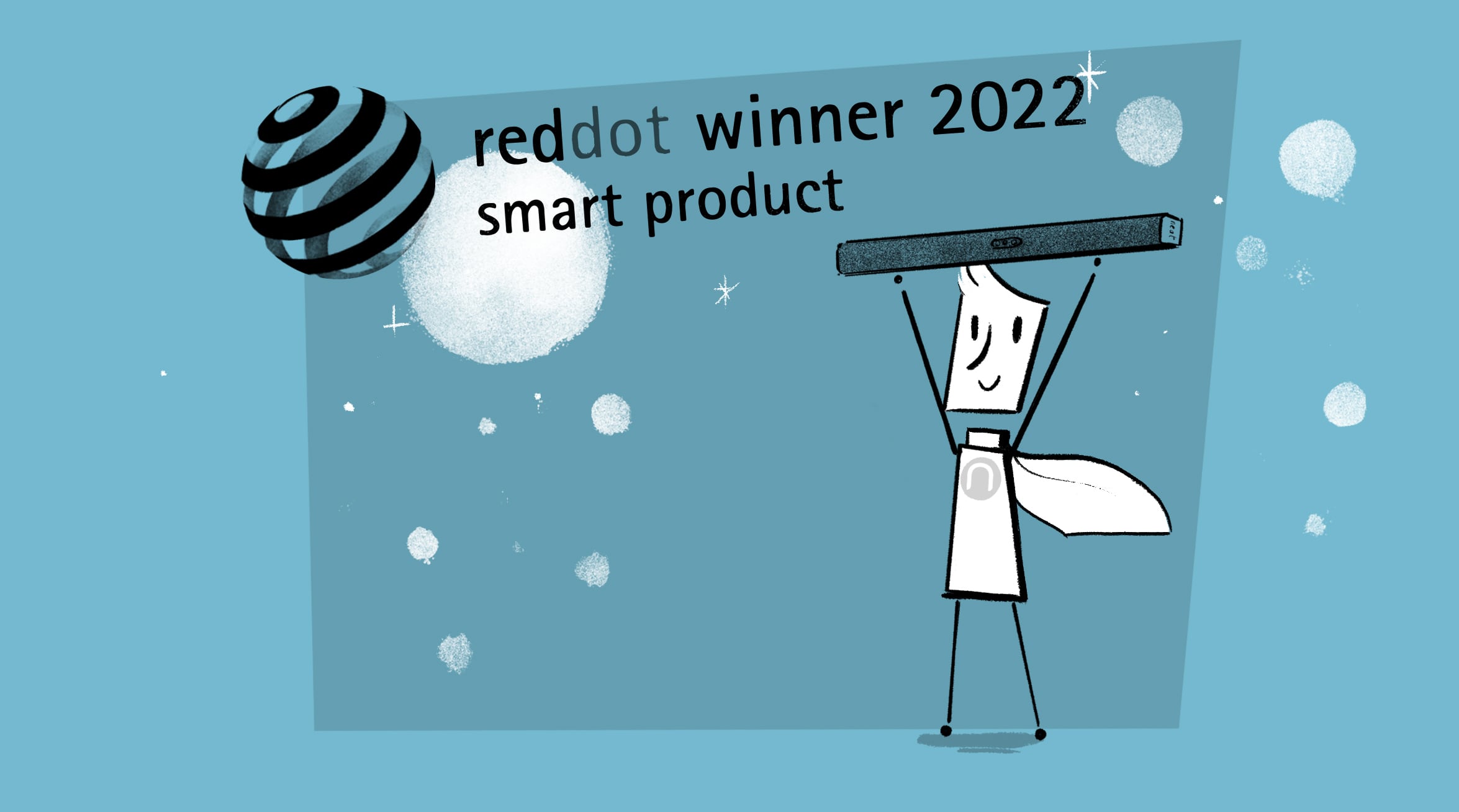 %slide_no%
of
%slide_total%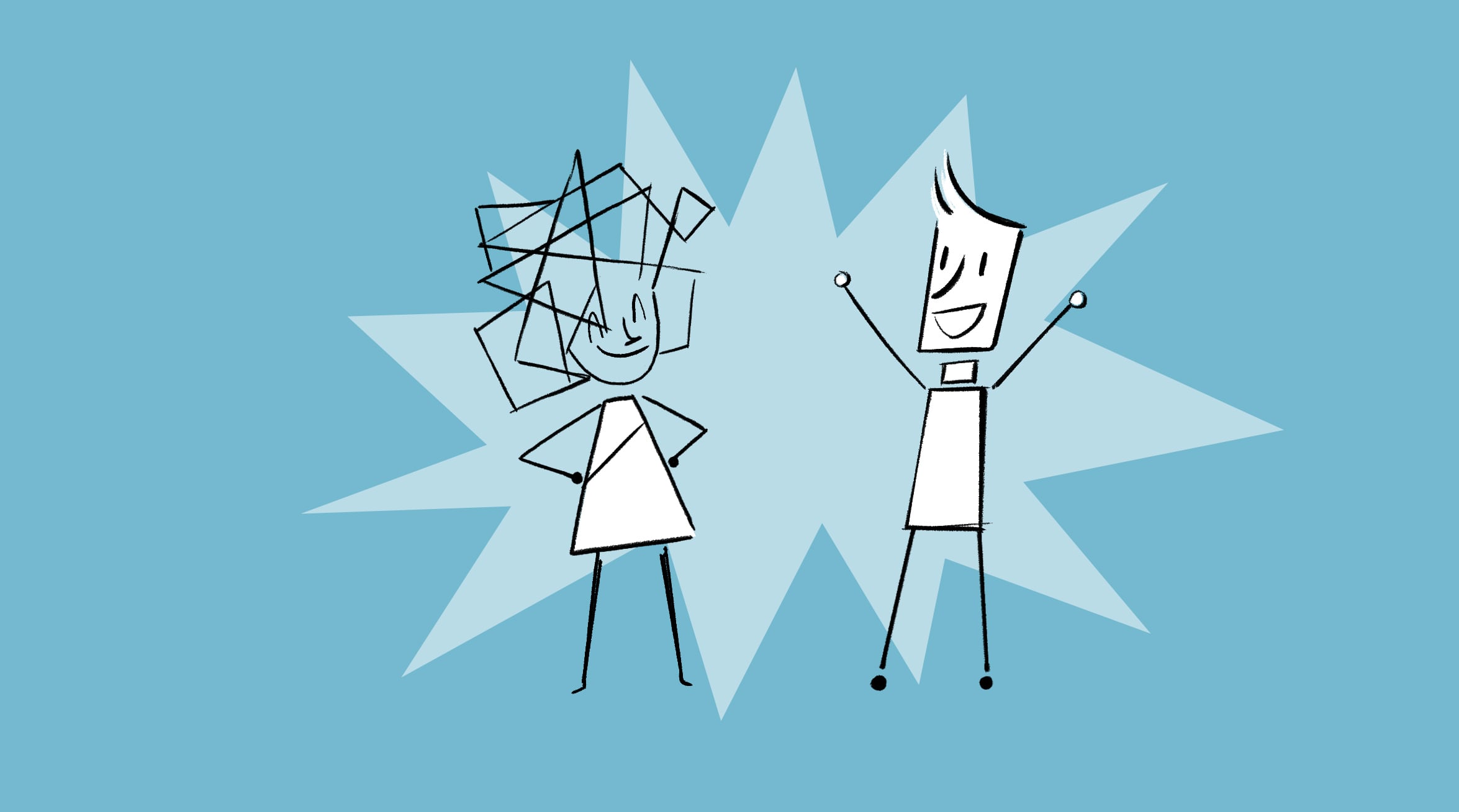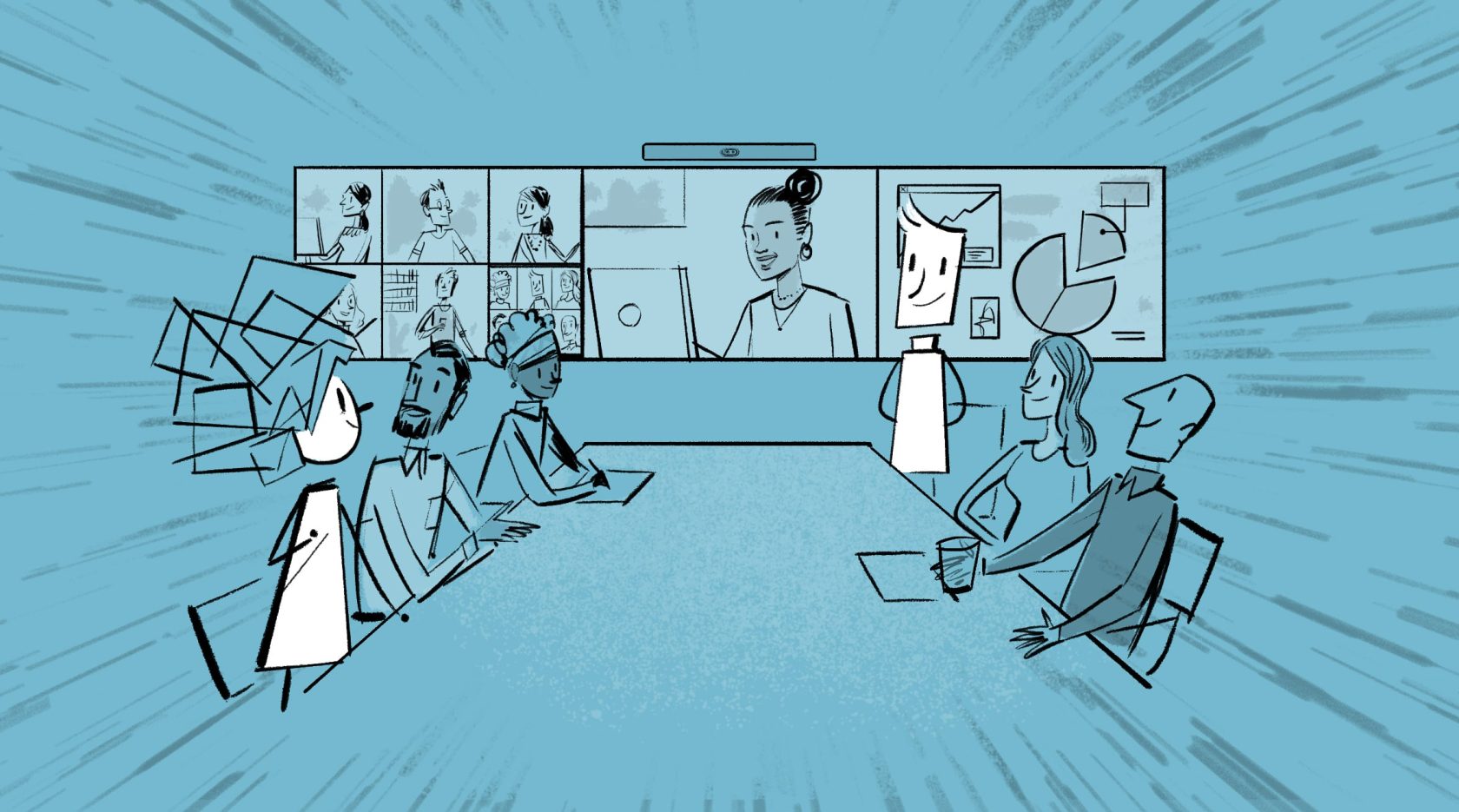 Powerful cameras, mics and speakers
After their meeting, Pete explains the following to Chloe.
Neat Bar Pro has a wide-angle telephoto lens and image depth sensor, which combined deliver 16x zoom. These powerful camera capabilities, the type used in many of today's innovative smartphones, enable you to focus on additional details to capture the slightest mannerisms and silent signals from all in-room participants.
Combined with Neat's patented Neat Symmetry feature, lightning-fast image processing empowers you to detect, enlarge, and follow meeting participants in full close-up, no matter where they position themselves in the room or what direction they face, resulting in more natural, lifelike engagement.
Neat Bar Pro is also bursting with audio power, thanks to a subwoofer with two opposing drivers for vibration cancellation and three full-range speakers, which produce direct stereo sound throughout any room. Finally, an advanced pyramid-shaped 16-element microphone array ensures clear vocal pickup, while Neat Audio Processing means no garbled 'double talk' issues or problems with background noise.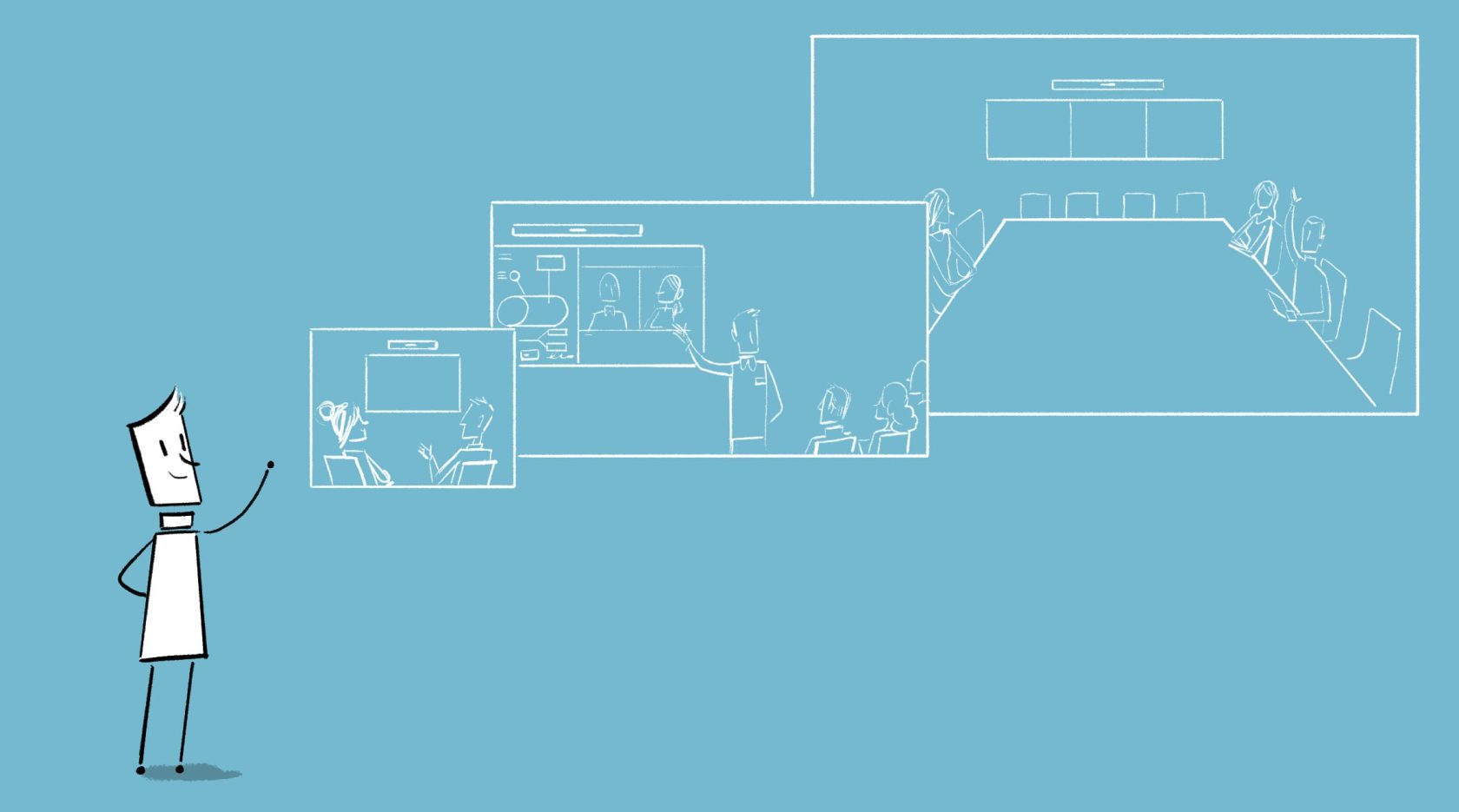 Neat Bar Pro and beyond
Duly impressed, Chloe can't wait for her next meeting on Neat Bar Pro. Moreover, she's eager to get creative on Neat Board, which she couldn't help but notice positioned in and around several spaces.
To find out how Chloe discovers the considerable flexibility of Neat Board while reveling in its extensive annotation and whiteboarding capabilities, look out for our next Chloe and Pete story soon.
In the meantime, enjoy Chloe and Pete Go Large with Neat Bar Pro, and if you have any questions about our devices, their capabilities or functionality, please contact one of our product specialists at hello@neat.no. Better still, book a demo.