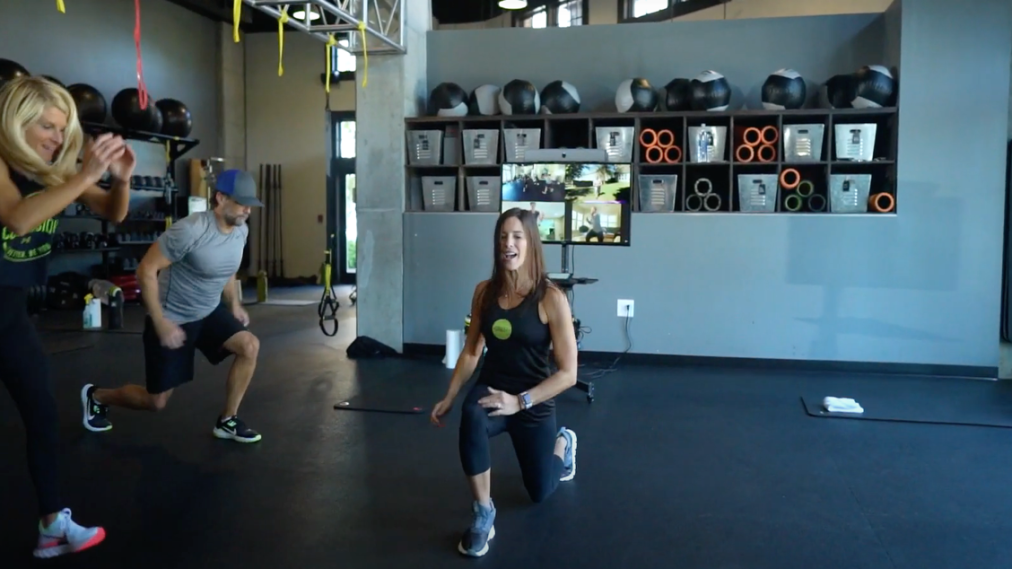 Neat and Zoom are enabling all kinds of small businesses not just to survive the pandemic but thrive in ways they'd never imagined.
The impact of the coronavirus on small businesses is well-documented. Faced with the prospect of closing up shop, many have had to pivot to stay afloat in a brave new world where none of the previous ways of doing business apply. When governments imposed the first wave of lockdowns earlier in the year, scores of small business owners were quick to realize the potential of using video as a means of maintaining momentum while navigating the uncertainty of what was to come. Thanks to its widespread availability and complete user-friendliness, most turned to Zoom. Currently, as 2020 draws to a close, the hardest-hit Covid countries are in the grips of their most stringent lockdowns yet.
Amid these difficult times, Neat can't help admiring the number of small businesses embracing video to remain successfully trading. Fitness centers, legal and financial firms, dance studios, you name it, all are tackling tech to ensure they endure far into the future. Some are even discovering that video is evolving their business more than they thought possible.
Bang on the money
The Woodham Partnership Ltd are financial planners based in Essex, England, who help clients with long term financial planning. By giving them a clear understanding of their finances alongside recommending and securing investments, the company's advisors provide people with financial peace of mind.
"We are using Zoom an awful lot. Much more than I ever imagined, and I can now see it being an integral part of our business. Particularly the screen sharing feature, which is very powerful and engaging. That's proved invaluable," said Dan Galbally, Director and Financial Planner at The Woodham Partnership Ltd. "Sharing documents with clients via video means we can talk them through our reports, figures and presentations and get instant feedback. Before, we'd be emailing back and forth, which was very time-consuming. Being able to act in the moment with clients on Zoom is great.
"Our work also involves a lot of report writing," he added. "Before we release a report to a client, it requires a peer check. Prior to Zoom, a report checker would send feedback via email to the person who'd drafted the report. Now we simply share a screen and let the report drafter watch as the report checker reviews it. Or the report checker records their screen and sends back the recording to show their feedback. It's brilliant!"
Dancing away the lockdown
BCA Dance Academy is an independently run dance school also based in Essex, England. The academy teaches tap, ballet and modern dancing besides musical theatre to kids from 3-18 years old. It was one of the first dance schools in the UK to immediately revert to Zoom when authorities announced the initial lockdown in March, with classes booked every week for five months.
"Zoom has been marvellous! The fact that I can communicate and continue to teach all my lessons is fantastic. I've had incredible feedback from parents, such as 'It gives my little girl something to look forward to,' 'It's nice with a bit of routine and normality' and 'It's great for their mental health.' It's also allowed the students to see not just me, but each other," said Harriette Blackshaw, Principal at BCA Dance Academy.
"Going forward, I intend to provide a mix of in-person and virtual lessons," she added. "I've actually just scheduled a few extra classes on Zoom to help students with their technique and flexibility over the Christmas break. I'm so grateful we live in a world where my dance classes are only the click of a button away!"
Fit as a fiddle
Core 57 is a unique US fitness community in Georgia that focuses on exercise, diet and lifestyle guidance. Together with Zoom, our highly-capable all-in-one device Neat Bar has enabled Core 57 to continue at full capacity, helping it deliver personal training classes to all its members in defiance of the pandemic threatening to put Core 57 out of business. Watch our Core 57 story.
"We knew we needed to continue providing classes and support to our members despite having to shut our gym doors. We quickly determined that holding classes virtually was our best option," said Kolleen Riddick Losch, Owner, Founder and Trainer at Core 57. "We started with two online classes a day for the first month and found that about 60% of our members joined those classes to continue working towards their fitness goals with us.
"After trying remote classes, we soon realized we could offer our services on three platforms," she added. "Live in-person, live over video and recorded sessions on demand. Not only is that more convenient for our busy members, but it also gives us the ability to grow our business and expand the services we deliver."
More power with Neat Bar
Unlike using a laptop or desktop computer to Zoom, Neat Bar empowers small businesses with so much more. It has a super-sensitive wide-angle camera with enhanced zoom and outstanding audio capability. Hence people always see and hear you clearly no matter where you are in the room, even if you're facing away from the device. Plus, with auto framing, you can move around as energetically as you like yet still stay center stage. Other remarkable features include end-to-end encryption for complete privacy protection, Neat Sense for optimal room analytics and Neat Symmetry for a more up-close and personal view of everyone in the room. And Neat Bar includes Neat Pad, our dedicated controller and scheduler. Neat Pad makes controlling and scheduling your meetings easier than ever. Read more about Neat Bar.
Three examples then of inspiring small businesses that are using video to radically reshape the services they provide, creating improved business opportunities to enhance efficiency, along with customer interaction and value.
Better equipped for tomorrow
For a more in-depth overview of the impact of video and how you can swiftly transform your small business to be better video-equipped for tomorrow, download our e-book A Guide to Business Resilience and Continuity.
For further info about Neat devices or to order directly online, visit neat.no. We offer free worldwide shipping and can deliver in just a few days. In addition, we've extended our 100% satisfaction guarantee to 100 days. So, now you can try Neat devices standalone for three months.
Are you ready to up your game?