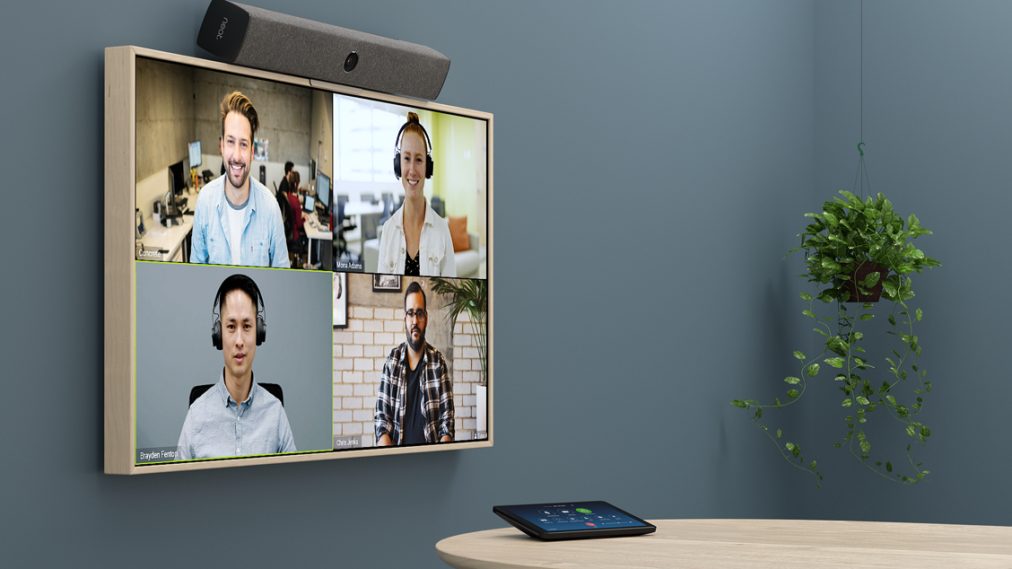 Making Rooms for Zoom.
During these exceptional times, the hero of the day has to be Zoom! It's given us all a way to outpace the virus, work from home, or anywhere really, and it has helped us to maintain our team spirit. It's phenomenal, from old to young, business leaders to essential workers ­– everyone now Zooms. Moving forward, it's clear that as we think about a return to the office, video communications and collaboration will continue as critical to a 'new normal', a new way of working.
As countries begin to ease their lockdowns and governments encourage workers to return to offices, businesses are asking questions; "How will the return to our offices work? How can we keep our people safe? What should we do with the office space? What about the second wave". Well, it is quite obvious that businesses, which previously operated a 100% no questions asked 'butts on seats' policy, are now taking a flexible approach. Some are driven by the realization that productivity improved, others simply can't meet social distancing rules should all workers appear all at once, and others are in the throes of surveying their workers to design a new way of working. Big hitters like Twitter and Slack have come out to officially offer staff complete flexibility to work from home and not return to a desk. Whatever the direction your business takes, the world has changed and there appears to be no turning back.
Before Covid, and within the video industry, the trend was towards huddle rooms and made-to-fit video meeting solutions. Now that we live in a Covid world it might be easy to think that the Huddle trend is dead, and that meeting rooms are surplus to requirement. That's quite funny because, despite Covid and remote flexible working regimes, we still want to be with our colleagues. Isn't it true that we miss the banter, the cooler conversations where we learn so much? We miss the 10 minutes before the meeting agenda starts, we miss the ability to bounce ideas off each other in a relaxed and informal way. And one of the best forums for new ideas is a meeting and more often than not that meeting is best served by a meeting room.
While meeting rooms themselves will need to be spaced out and carefully managed, sanitized, and kept safe, in our new world there is a need for more meeting rooms not less. There is a need for more spaces of all shapes and sizes that allow us to gather, at a safe distance, and that allow us to connect with other remote colleagues, who may be working from home, or who are gathering in other rooms in the same building, in the same company, across the city or in another country.
To allow our flexible workforce to use the office as a productive working environment there needs to be more meeting spaces and fewer desks. The future office is a safe space where people gather and collaborate. To realize this means a reorganization of the office space and a new approach to meetings, where in this Zoom connected world technology plays a greater role.
Here at Neat, we've developed a range of meeting room solutions built for Zoom. To find out how we can help you as you return to the office go to www.neat.no.