​Livening Up Remote Learning
Neat, Dec 1, 2020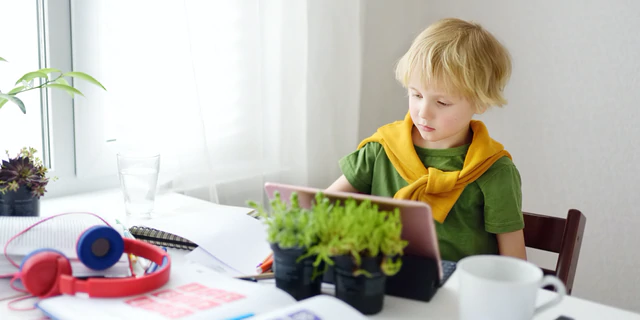 Neat and Zoom are helping inspire greater educational engagement by bringing the classroom of the future to you.
Video collaboration has become an essential work tool for millions amid COVID-19 and social distancing. If an infectious virus had forced us to stay at home for endless months in the not-to-distant past, we'd all no doubt be feeling a lot lonelier right now. Before the pandemic and the global usage of Zoom, video chats were a way to spice up a phone call or add a visual element to teleconferencing. Many considered it a luxury as opposed to a way of life.
Yet as lucky as we are for having Zoom in our lives, now that video is so universal, people find it comes with its own unique challenges. It's tiring, for example, reducing our daily contact with others to the size of a computer screen. For schools, it can result in lectures losing their vivacity and teachers feeling limited in what they can accomplish. It's difficult for them to adapt their lessons to video and keep energy levels up. At the same time, it's tough for remote students not to be absorbed in their social media feeds or preoccupied with other home distractions.
Game-changing video devices
To address such issues and create a more focused and engaging video environment, Zoom partnered with Neat to design and develop video hardware devices that deliver exceptional sound and picture quality and include an abundance of future-proof features. All of which we specifically tailored for Zoom. Both Neat Bar and Neat Board are elegant, affordable and incredibly easy to install, set up and use, and therefore ideal for all Zoom for Education offerings.
"One of the things I enjoy most about using Neat Bar is that it's so easy to use," said Ann LaCose, 6th Grade Teacher at St. Isabella Catholic School, which deployed Neat Bar in its classrooms to update their remote learning program. "The students see me teach as I naturally would with them in the classroom every day. It's really made a difference – their experience is much more interactive."
3D-like perspective
Once connected, Neat Bar's high-definition wide-angle camera captures the entire classroom, giving students a 3-D-like perspective. This depth of field is just the beginning of Neat's goal to make video collaboration seem more physically real and not just a second-rate substitute to being present. Neat Bar's broad visual scope, auto framing and crystal-clear audio mean teachers can get up from their desk and move around, without the worry of not being properly seen or heard, simulating the experience of standing in a room full of students. As Neat devices are so intuitive to use, teachers don't have to worry about learning or operating sophisticated tech either. They can just go about their lessons as they usually would.
"I feel like the students really see my classroom and feel a part of it," said Danielle Boland, 1st Grade Teacher at St. Isabella Catholic School. "I'm walking around showing them the books and the desks they'll be sitting in one day."
Supporting the school community
Teachers need to continue doing their job despite quarantine restrictions. Making their task easier while supporting the school community, Neat enables video collaboration in schools to be considerably more combined. Our devices allow for a closer human connection that bridges the gap not only between teachers and students but also among students themselves, allowing for greater engagement all round. Be it educational or social. Developing the best possible video solutions to empower teachers to educate students better and keep school communities thriving is something Neat and Zoom feel highly driven to achieve. Hence, we're thrilled when we receive encouraging feedback, like when Danielle Boland from St. Isabella concluded, "It's made me feel more positive about remote-learning."
Schools in the US are eligible to buy Neat devices through CARES Act Funding as part of a remote learning solution. What's more, Neat has a special educational offer until Dec 23rd. Get 5 for the price of 4! Why not sign up for a live demo session today where you can see Neat Bar in action and hear how it can help your school. We'll be happy to answer any questions you have.
For other info about Neat devices and Modern Learning the Neat Way, visit neat.no. You can also download our quick e-guide Harnessing the Power of Video for Education and read our St. Isabella blog.