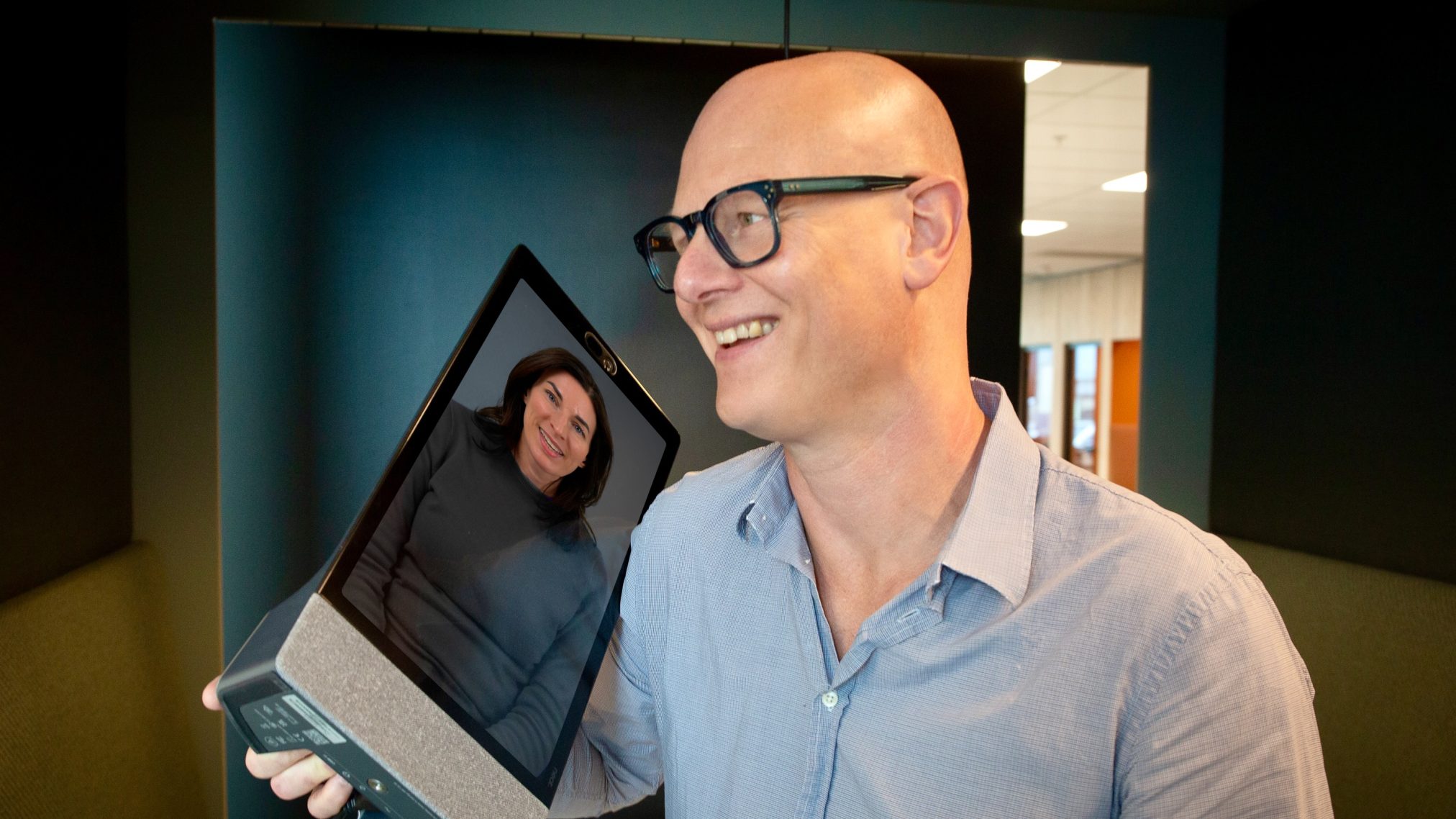 How ad hoc video meetings can inspire eureka moments among your hybrid teams with the right strategically placed devices.
Call me old school, but whether I'm working from home or at Neat's office in Fornebu, Oslo, most times, if I want to ask one of my hybrid colleagues a quick question, I just dial them up on the spot from a Neat device – as quickly as using my iPhone (hence the humorous pic above!).
I love spontaneously calling a teammate because it often leads to other topics and avenues of thought besides the matter at hand – something I feel you don't always get in scheduled meetings with multiple people. For example, it might be as simple as enquiring how someone's weekend was, or if they're watching anything good on Netflix or have visited any cool exhibitions lately and going off on a bit of a tangent.
Unique ideas frequently arise from random discussions or off-the-cuff comments and opinions unrelated to whatever puzzle you're currently trying to solve. In other words, when you relax your mind, that's when magic can happen, and the spark of a new idea is born. But here's the thing. The trick is to create an optimal scenario where you're most likely to capture an excellent idea as and when it arrives.
To name a compelling case in point, on May 7, 1965, a bleary-eyed Keith Richards awoke in the early hours and laid down one of the greatest pop hooks of all time: The opening riff of "(I Can't Get No) Satisfaction." He then promptly fell back to sleep. The following day, he saw that the tape had run out on the recording device he kept by his bed, meaning he'd recorded something. "I wrote 'Satisfaction' in my sleep. I had no idea I'd written it. Thank God for the little Philips cassette player I had."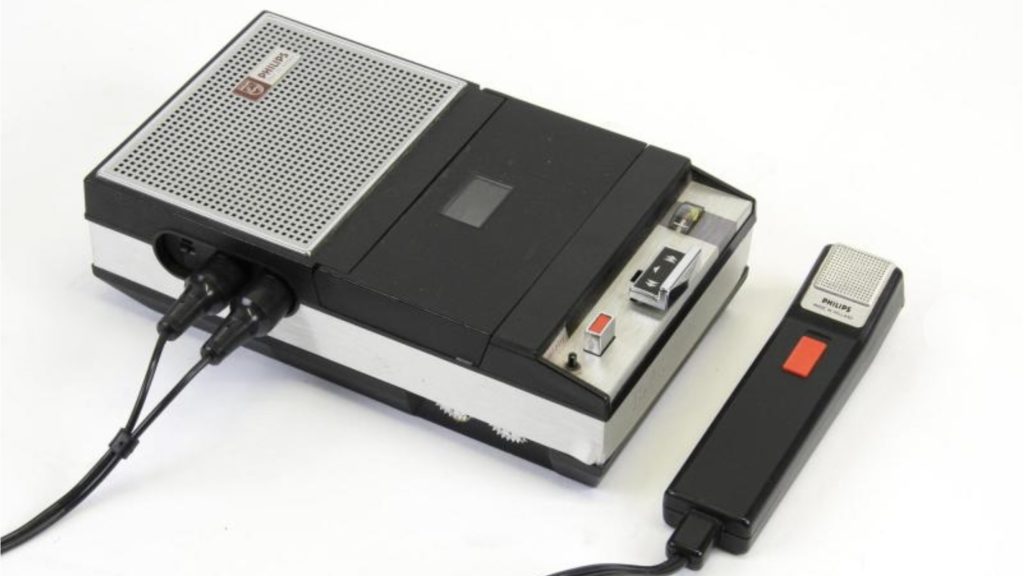 Catching creative ideas
All of which raises the question, how do you equip your hybrid teams with video tech that catches as many potentially useful, creative or innovative ideas as possible?
One way is strategically placing video devices around your office spaces where employees typically stop to chat or hang out – like in your kitchen area, etc. Our portable, all-in-one portrait-oriented video device, Neat Frame, is perfect for capturing such ad hoc encounters, as it blends in anywhere thanks to its understated presence and the fact that it takes up minimal space. It's also effortless to use. You just tap 'Contacts,' and dial-up whoever you see is available, making things so simple that the tech almost becomes invisible, leading to more fluid, stress-free creativity.
Our 65-inch all-in-one immersive touchscreen device Neat Board is excellent for meeting improvisation, too, as you can easily wheel it from space to space, depending on where your employees gather to take a breather on any particular day. In addition, Neat Board allows you to delight in off-the-cuff annotations and whiteboarding for even more creative endeavors.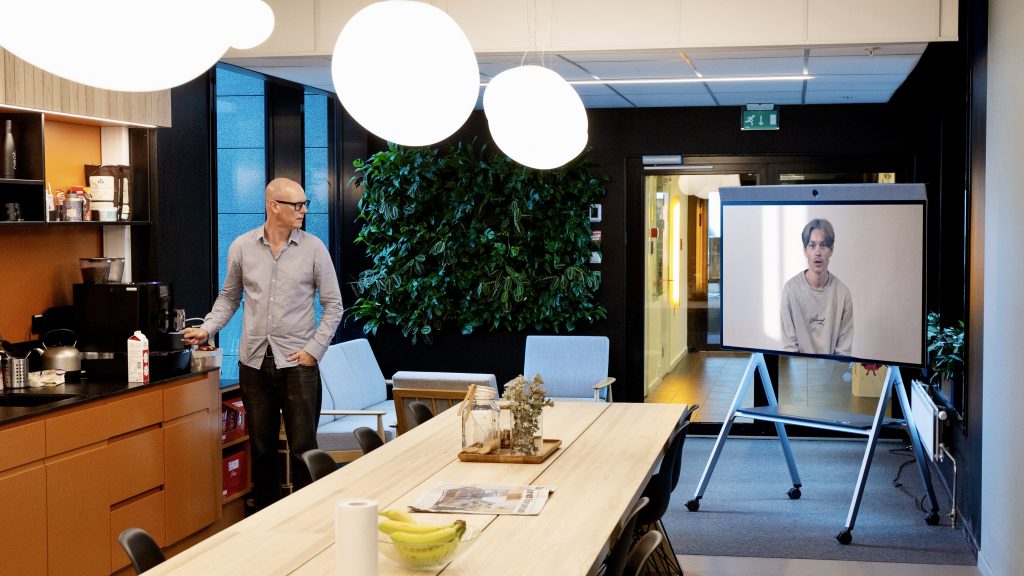 Conversing with colleagues
Creativity, or coming up with ideas, is easier when you aren't trying to solve a problem alone, and you can easily converse with colleagues, wherever they are.
As is often the case, while grabbing a bite to eat, thinking of nothing while making a coffee, or daydreaming about something else, your brain has a habit of pulling concepts together that you otherwise wouldn't have associated. So, if you have suitable devices within reach, primed, and ready for action, that's when you may want to excitedly share your next big idea with one of your team and ignite their imagination. Who knows, it may trigger the breakthrough to a problem you've been trying to solve for ages. Better still, it could ultimately be the thing that sends your company into the stratosphere – just as 'Satisfaction' vaulted The Rolling Stones into superstardom!
Check out our Spaces page for more inspiration or chat with us, explore support or book a demo to get the complete lowdown on how you can best capitalize on ad-hoc meetings.

To discover more about the power of Neat devices, visit our Devices page.