How Neat Devices Are Helping Monday.com Become a Brilliant Hybrid Workplace
Hayley Cannon, Nov 2, 2023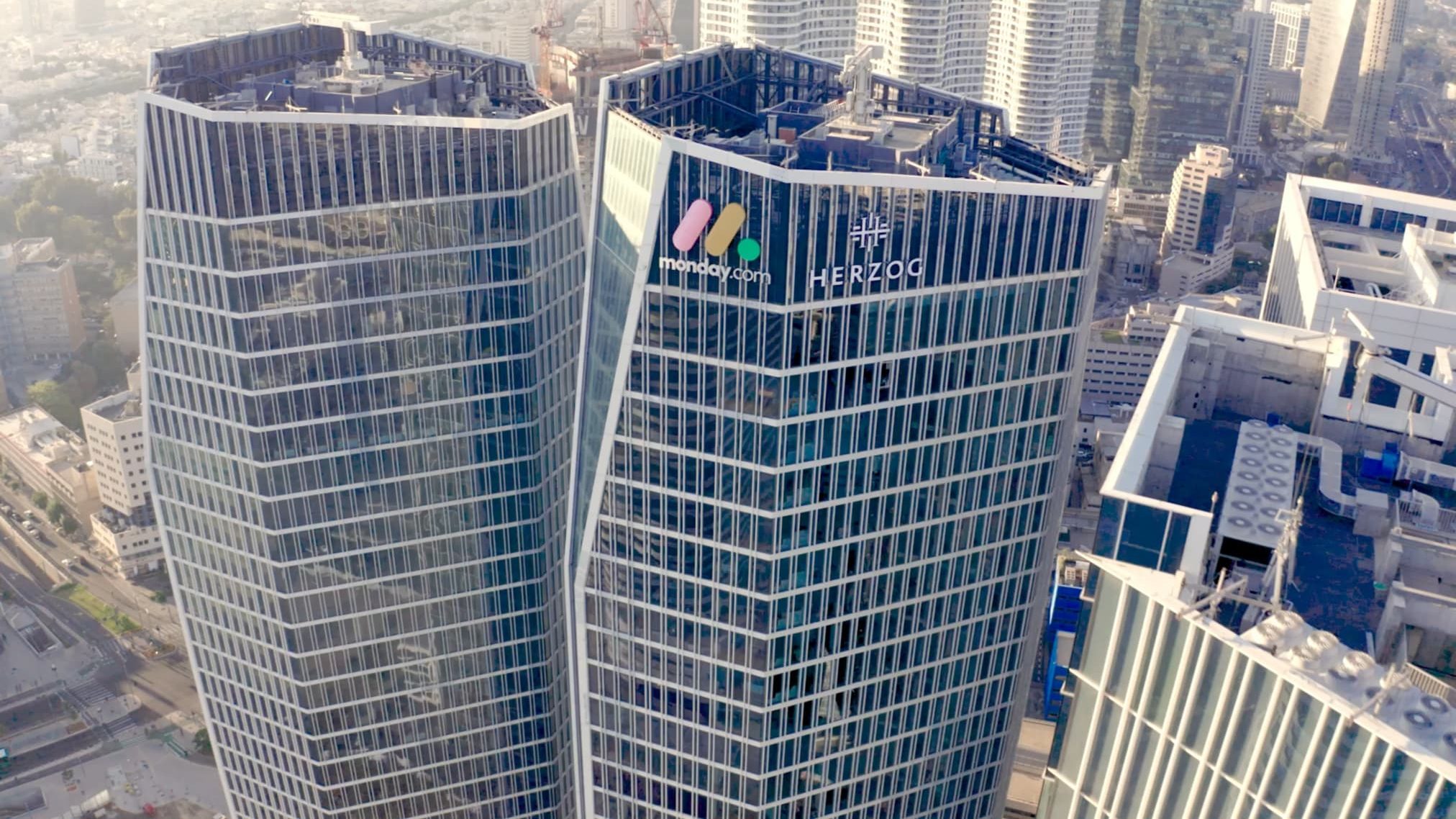 Monday.com is a cloud-based platform that allows anyone to create their own applications and project management software for a new working era. With 1600 global employees, the company is a "people-first" organization that prioritizes face-to-face communication while embracing all the benefits of hybrid working.
Even before the pandemic, video meetings were always possible at Monday.com, typically via local computers installed in a handful of meeting rooms. However, the pandemic sparked massive change, inspiring Monday.com to invest in purpose-built video collaboration devices and meeting spaces.
Overnight, Zoom became integrated into our day-to-day way of working, and even when people returned to the office, we continued to meet our colleagues working from home online. We needed to create a more robust experience around video meetings.

Lior Zagury, Director of Global IT at Monday.com
Planning for change
The first step Monday.com took was researching its options and trying out hardware from various manufacturers. For months, the company tested the devices in meeting spaces at one of its central offices to put them through their paces. One of Monday.com's non-negotiables was a wireless solution to create a clutter and cable-free environment for a greater sense of calm. The aesthetic of the devices was important, needing to speak to the overarching Monday.com brand image.
"Architecture, design and tech all work together to create the Monday.com vibe, a common culture across all our offices," said Lior Zagury, Director of Global IT at Monday.com. "Neat's devices look great and are more compact than other devices on the market."
The most important thing, though, was that the devices just worked. Monday.com, more than most, understands the value of easy-to-use, efficient systems. Why? Because that's what the company sells. Monday.com provides streamlined workflows for everything from Software Development to Sales & CRM, each designed to save time and maximize productivity while minimizing headaches.
In that sense, Monday.com and Neat are kindred spirits. We both have simplicity engrained in our DNA, meaning people don't need specific skills or training to use Monday.com or Neat products or devices. People get straightforward solutions they can plug, play and use straight out of the box. Since choosing Neat, Lior has had virtually zero questions about how to use our devices.
When no one comes to talk to me about video conferencing, I know everything is working, and I've made the right choice.

Lior Zagury, Director of Global IT at Monday.com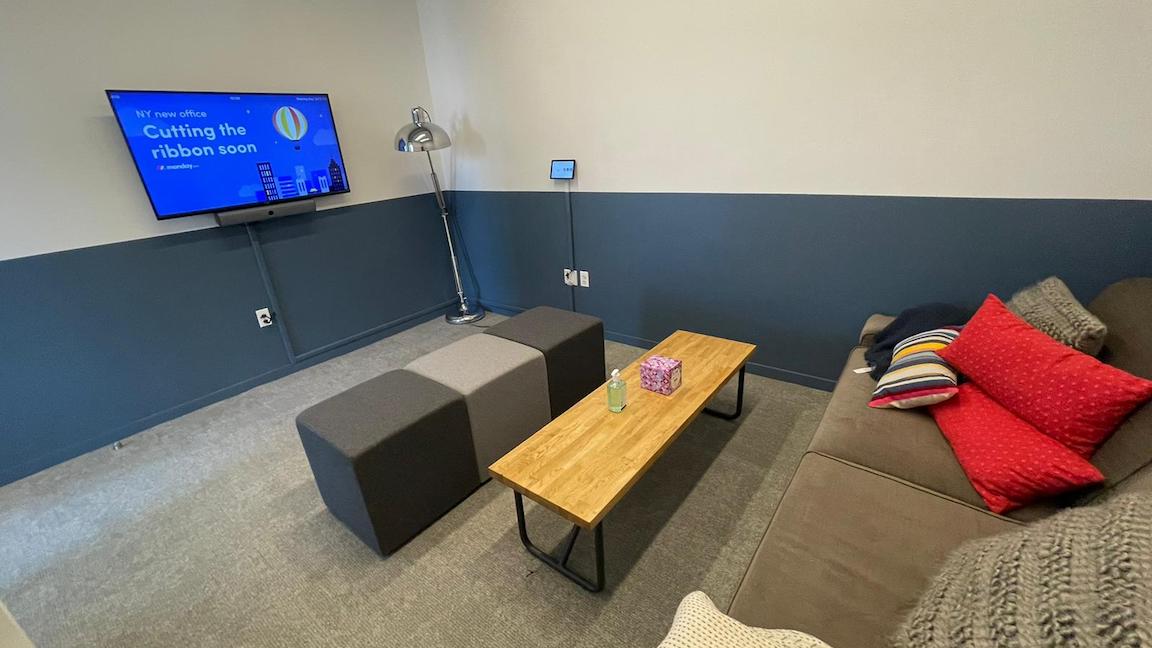 Simple to install, set up and use worldwide
Monday.com works with leading reseller Touch Conference. After trialing its options in what Touch Conference affectionately described as "a large video conferencing laboratory," Monday.com chose a range of Neat devices that it could quickly and efficiently roll out across its offices worldwide. For smaller meeting spaces, Monday.com opted for our compact, elegant, all-in-one Neat Bar, thanks to its superior-quality audio and video for rooms with up to ten people.
Neat Bar is Monday.com's most loved Neat device because of its widespread user-friendliness, with the company's New York office boasting 30 units. "The slimline Neat Pad that comes with Neat Bar automatically shows you the set-up video the first time you turn it on," said Yehuda Goldberg, VP of development and technology at Touch Conference. "Neat has thought through every detail to make installing the devices fool-proof."
For Monday.com's larger conference rooms, the company chose Neat Bar Pro, capable of driving up to three large screens, with just as simple a set-up as our flagship Neat Bar device. For the communal kitchen areas on every floor of Monday.com's offices, they went for the Neat Board, our immersive 65-inch multi-touch screen for powerful video collaboration, whiteboarding capabilities and additional flexibility regarding quickly wheeling or positioning the device wherever needed.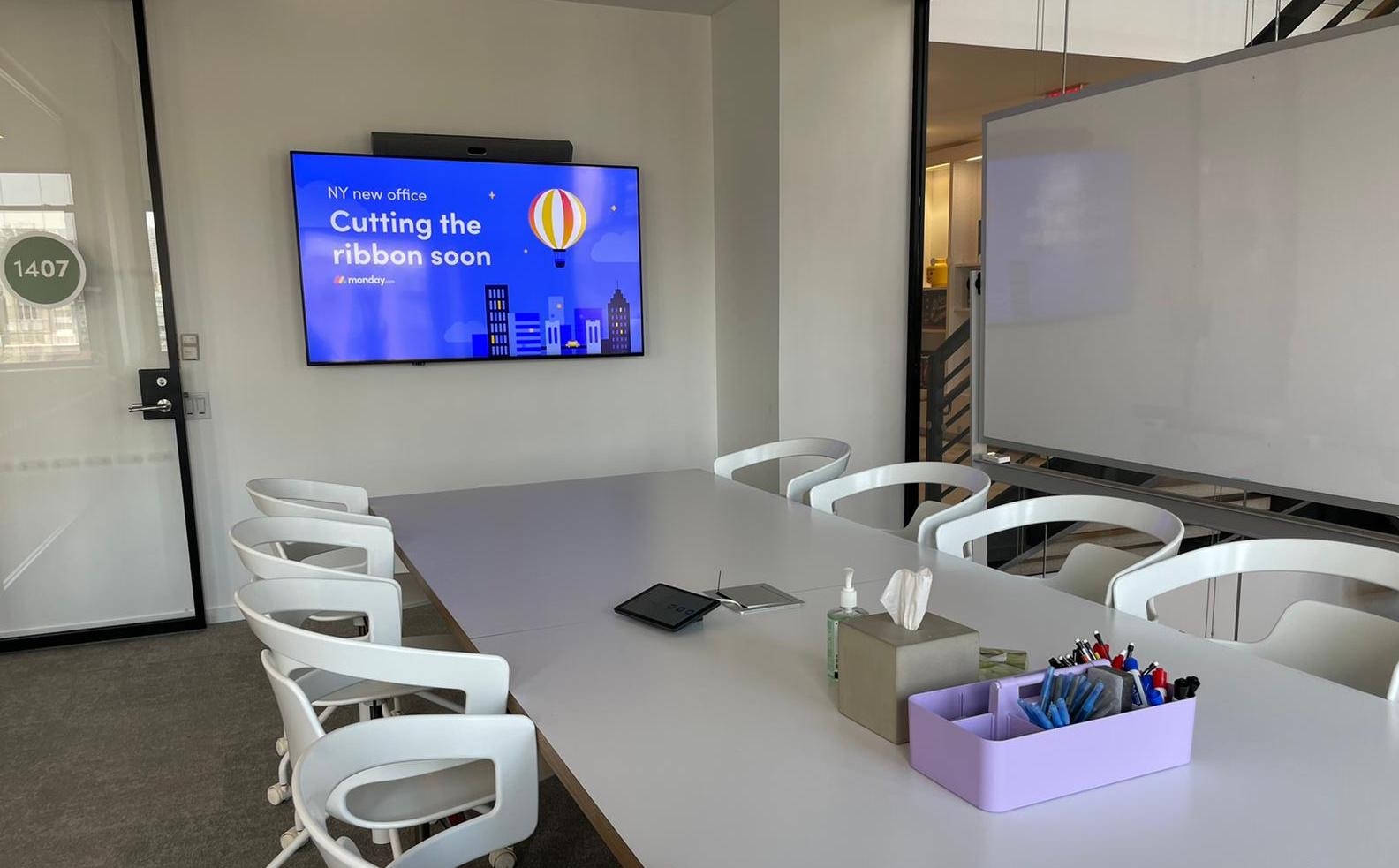 Award-winning best-in-class devices
Finally, for Monday.com's one-person booths, the company chose our unique, portrait-oriented Neat Frame, winner of two Red Dot Design Awards: Best of the Best and Best Smart Product. Neat Frame provides a beautiful, convenient way to meet. Its superb eye-level camera lets you enjoy a more focused, naturally engaging meeting experience. At the same time, the device frees up your laptop for other tasks.
Neat's comprehensive suite of pioneering video devices has set a new global standard for all of Monday.com's offices. Better yet, when people at the company talk about video conferencing today, they refer to using their Neat devices "in much the same way people say "Google" as a catch-all for their searches online," Lior explained.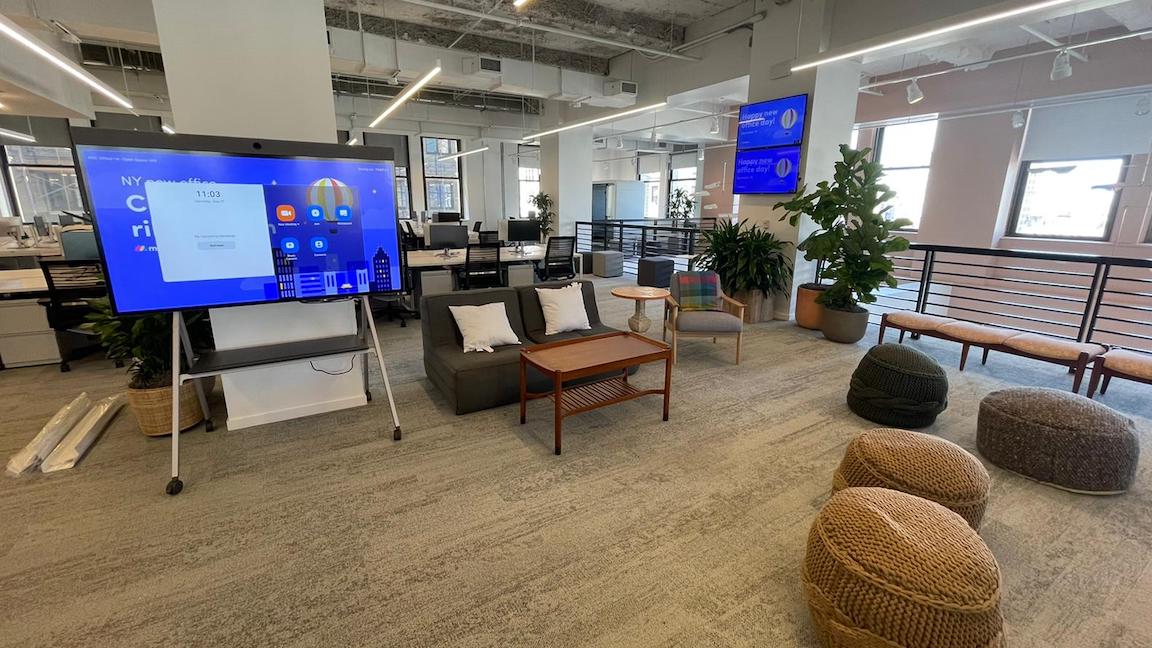 Monday.com's Director of Global IT, Lior Zagury, shares his top three reasons for choosing Neat:
1. Nothing compares to Neat video meetings
"With Neat's high-performance audio, I can really hear everyone in the room. Neat Boundary gets rid of distracting background views. And Neat Symmetry auto-frames everyone wherever they're sitting and when they move around. Nothing compares to a Neat video meeting."
2. First to market with Zoom upgrades
"I can't rely on manufacturers who are only focusing on hardware. I like that Neat has a very close relationship with Zoom and an exciting roadmap for development. It gives me confidence that the functionality we need will be available on Neat devices first."
3. Better value for money
"Neat's devices are multi-purpose. I don't have to spend money on separate mics, speakers, cameras etc. I get more for my money compared to Neat's competitors, especially for small rooms. Plus, the quality is better."
A star office that's leading the way in video tech
With Neat, Monday.com has created first-class hybrid meeting spaces that deliver the best in video collaboration, supercharging the company's communication to help it flourish and grow. Moreover, Monday.com's office has become like a "second showroom for Touch Conference," said Yehuda Goldberg, "a place for other decision-makers to come and get inspired." Monday.com's bold new hybrid office blueprint is undoubtedly an absolute triumph for all concerned!